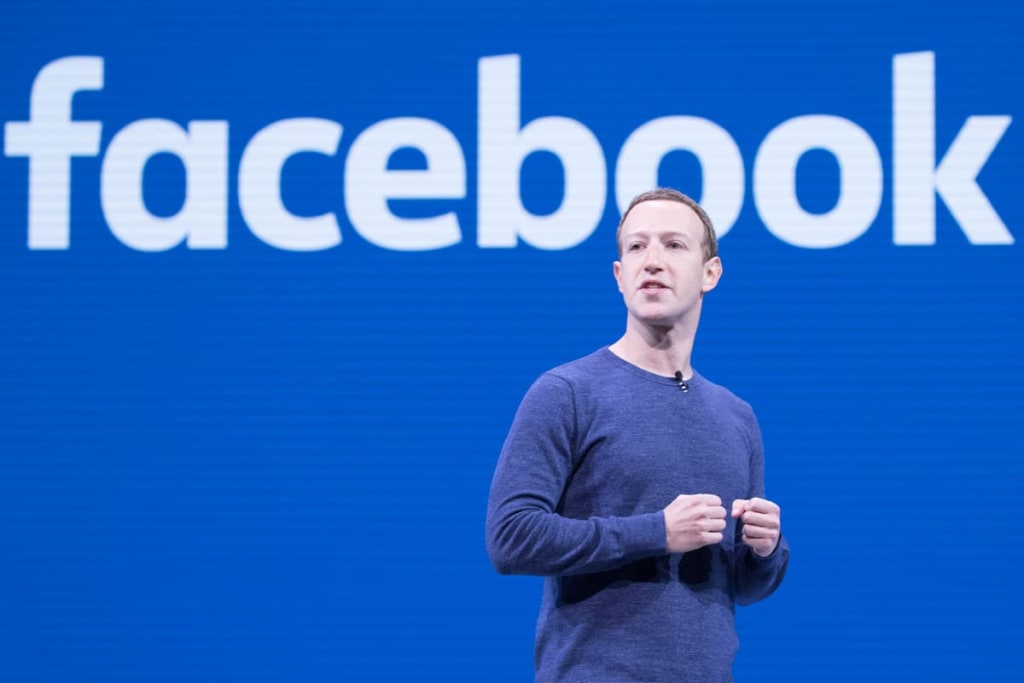 Mark Zuckerberg is the co-founder and CEO of Facebook, the world's largest social networking platform. He was born in New York City on May 14, 1984, and raised in the nearby town of Dobbs Ferry. He attended Harvard University, where he studied computer science and psychology.
In early 2004, while still a student at Harvard, Zuckerberg launched "Thefacebook", a platform that aimed to connect students and faculty at the university. The site quickly gained popularity among students and soon expanded to other colleges and universities. In 2005, the company moved its headquarters to Palo Alto, California and opened to the general public, changing its name to simply Facebook.
Facebook's rapid growth made Zuckerberg a billionaire by the age of 23, and the company went public in 2012, with Zuckerberg owning 28% of the company. As of 2021, Facebook has over 2.8 billion monthly active users, making it the largest social network in the world and with a market value of over $800 billion. With this platform, Zuckerberg has changed the way people interact, communicate and share information.
However, Zuckerberg's tenure as CEO of Facebook has not been without controversy. In 2011, the Federal Trade Commission charged the company with deceiving consumers by failing to keep privacy promises. In 2018, the Cambridge Analytica scandal, revealed that the data of millions of Facebook users had been improperly obtained by the political consulting firm, which was later used to influence the 2016 U.S. presidential election. Zuckerberg testified before the U.S Congress about the scandal in April 2018. Furthermore, Facebook has been criticized for its role in spreading misinformation, hate speech and its impact on democracy and civil society.
Despite the controversies, Zuckerberg continues to be one of the most influential figures in the technology industry. In 2013, he announced the launch of Internet.org, a partnership between Facebook and other technology companies aimed at providing internet access to underdeveloped and developing countries, in an effort to give more people access to information and opportunities. In 2015, he and his wife, Priscilla Chan, launched the Chan Zuckerberg Initiative, which focuses on education, healthcare, and science.
In addition to his work at Facebook, Zuckerberg is also an active philanthropist. He has donated millions of dollars to support various causes such as education, healthcare and disaster relief. He has also invested in many companies and startups, and is actively involved in mentoring and advising young entrepreneurs.
Mark Zuckerberg's story is one of ambition, innovation and determination. He has built a company that has changed the way we interact and communicate, and has had a profound impact on the world. Despite the controversies, Zuckerberg continues to be a major player in the technology industry and his story has been widely covered in books, documentaries, and movies.
Facebook
Facebook is a social networking platform that was launched in 2004 by Mark Zuckerberg, Eduardo Saverin, Andrew McCollum, Chris Hughes, and Dustin Moskovitz. The platform was initially launched for students at Harvard University, but quickly expanded to other colleges and universities before opening to the general public in 2006. Today, it is the largest social networking platform in the world, with over 2.8 billion monthly active users.
The main feature of Facebook is the ability to create a personal profile, connect with friends and family, and share information, photos, and videos. Users can also join groups and communities, follow pages and public figures, and participate in online discussions.
Facebook has also introduced various other features over the years, such as the ability to create business pages, live streaming, and instant messaging through Facebook Messenger. Additionally, Facebook owns several other popular platforms such as Instagram and WhatsApp.
Facebook has had a significant impact on the way people interact and communicate, and has become an important tool for businesses and organizations to connect with their customers and audience. However, the platform has also faced criticism for its role in spreading misinformation, and for its handling of user data privacy.
As a result of these controversies, Facebook has implemented various changes in its policies and features to address these issues. The company has also launched several initiatives to improve the quality of information on the platform, such as fact-checking and removing fake accounts.
Overall, Facebook is a powerful social media platform that has changed the way people communicate, connect and share information, but it also has its fair share of criticism and controversies.
Reader insights
Be the first to share your insights about this piece.
Add your insights