Making It Happen: Bianca Valle
"At the end of the day it's important to be inspired by yourself and cultivate that sense of creation and motivation within you."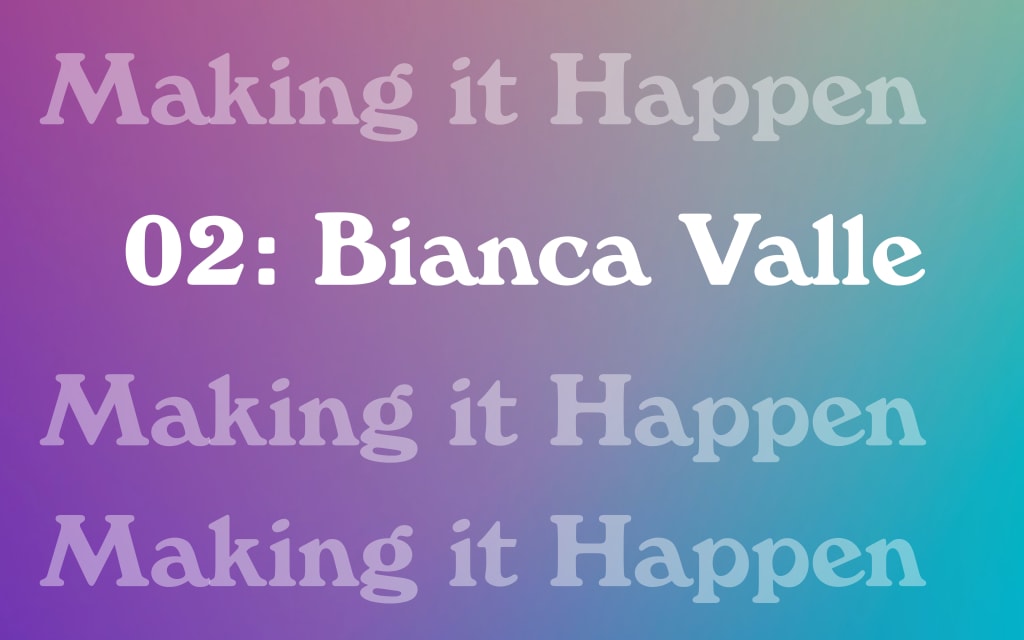 Making It Happen is all about highlighting those who are breaking the mold and defying boundaries. Creators, entrepreneurs, innovators, dreamers—this is all about celebrating the people who bring joy to your life with their accents, spices, music, dancing, and all your favorite questions (pero like what?)
If you know of someone who you'd like to see featured on this lil series, send them my way by emailing me at [email protected] with the subject line "Making It Happen."
___
As quarantine day thirty-something (??) approaches, I started thinking about all the things, big and small, that have kept me going: my dog, family Zoom parties, maple sugar pie, my roommate and her incredible family who've temporarily adopted me, a new-found love for matching sweatsuits, making homemade oat milk, and FaceTime calls with friends. In a time where the news and media can be quite stressful and overwhelming, it's important to remind ourselves and others to spread kindness and optimism. Bianca is that friend who keeps reminding me to be grateful, positive, and that this too shall pass.
So—a little bit about Bianca to bring some light into your quarantine! As a Holistic Nutritionist, her mission is to always make wellness accessible. The more I get to know her, the more I realize that wellness isn't just about food but comes down to a way of life. Luckily for us, Bianca's put together a beautiful zine, A Note on Wellness, where she's handwritten her philosophies, some recipes, general tips, and more (you can get your hands on this lil gem here!) Her nutrition practice consists of one-on-one phone consultations and 20-minute donation-based "nutrition hotline" calls. She also paints and loves to stay active—a little bit, often. She's truly as friendly and vibrant as you'd think so without further ado, here's how Bianca is making it happen.
Having grown up in CA, what made you decide to move to NYC?
After graduating high school I got into NYU and decided to move to pursue a more creative life—I was always very creative and very much believed in something bigger for myself.
Growing up, I was one of the only Mexican gals at my school which was predominately white, which is not a problem, but it meant that I didn't know too much diversity. This also meant that I was hungry to meet and learn and see other people in the world, so I threw myself into New York to do that.
When I was young, I was quite conflicted about my heritage because I wanted to fit in and be like all the other girls. During college, I didn't think about it, and then when I graduated and everyone started going to Mexico City and loving it, I was like hey wait, that's my culture and that's who I am. I started to own it and I now love it!
I moved to NYC to study film and TV, but in that process, I got introduced to all of these other outlets and a lot of the beauty that New York has to offer—like the publishing of most magazines that happens here. I loved it and wanted to be a part of that world. So I manifested an internship at Nylon magazine because that magazine practically raised me! I then interned at Milk makeup, Refinery29, Jill Stuart, and throughout college I really put myself out there to get to know what I liked and what I didn't like.
What came next?
I worked at Milk Studios as their Community and Social Media Manager and then one day I got an email from the beauty director of Nylon asking me if I wanted to be her new Beauty Editor. So literally a week later I was sitting at my desk at Nylon magazine—I was writing about makeup, trying all these products, attending all these beauty events, and then all of a sudden the magazine folded and they laid off everyone in the print team. Around 20 of us lost our jobs.
It was rough but at the end of the day, it was the best thing that happened to me. When you hit rock bottom, the only place you have to go is up. Obviously, for the first two weeks, I was frantic and didn't know what to do, and I was ashamed. But it was a huge learning time. So much of my self-worth was related to my job. It's quite a weird thing that our society puts so much weight on our job titles because humans are so much more than just their job titles.
So I decided that I was going to give myself some time before I jumped into something serious. I had a couple of tie over jobs but I knew I wanted to do something richer.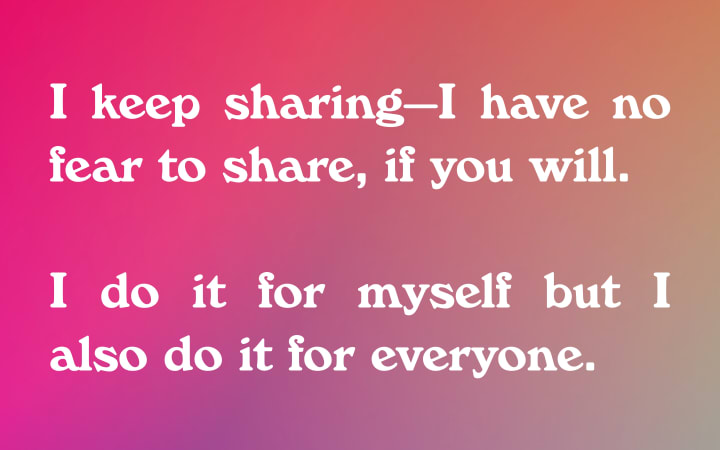 The aspect I always forget to talk about is that when I was an editor at Nylon, I got an influx of a following on Instagram because I was an "authority" in a way—talking about the best beauty and the best wellness and people wanted to see what I thought. From that chapter onwards my community has kept growing because I keep sharing—I have no fear to share if you will. I do it for myself but I also do it for everyone because this internet space has become so seemingly perfect which is quite irrational.
A Note on Wellness 🍎—how did this all come together?
I was speaking to friends about my love for food, my love for cooking, my love for feeling well, and a friend suggested a holistic nutrition program and it just clicked. Now I'm a practicing holistic nutritionist!
When I started posting on IG that I enrolled in a nutrition program, people started messaging me asking for advice. I believed that I needed to answer every question because health is important and can be such a scary thing because of how many outlets there are to get information. So I wanted to become a resource for people and decided to open up the nutrition hotline! ☎️
I also wrote my zine, A Note on Wellness, because of this. Taking care of yourself is simple and in 2020 people keep trying to overcomplicate it. To be honest, the zine was born because I've always been a creator—with paintings and drawings, which means that I also love supporting other creators and buying their zines. A friend gifted me a zine about healing that I loved—an understated zine printed in this random paper and it inspired me to do the same. Such an easy way to distribute information!
II hand wrote it and hand-illustrated it and they printed it on 100% recycled paper. Right now, especially during quarantine, I'm selling quite a few (I hit 1000 copies! Which isn't a huge number but for just one girl in a Chinatown apartment, it's pretty exciting!)
So what's next?!
I don't know what's coming next but I'm a very open person, and I accept that what's for you is for you, and will come. That doesn't mean just sit and wait, but if a see a door kind of open then I put in the effort to open it fully with my own strength, and if it's for me it will happen ❤️
In everything I do, I try to share the message that we should all live with integrity and make kindness our religion and peace our ultimate goal!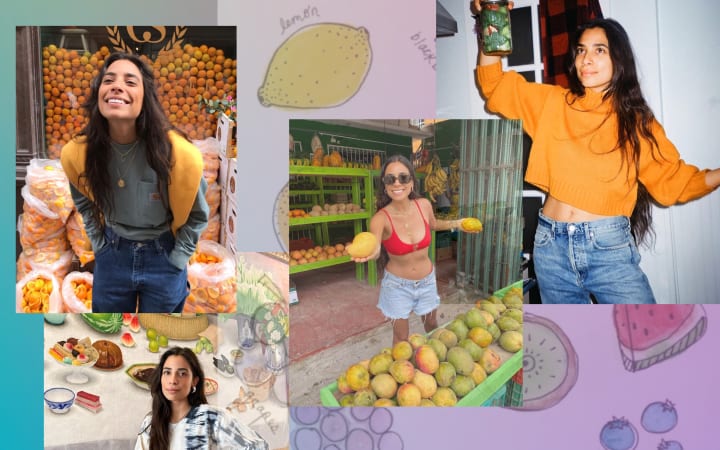 Who are some creators who inspire you?
Oh, this is so hard, there's so many! Lauren Singer from @trashisfortossers, The Slow Factory, @LemonWater, there are too many brands that I absolutely love and people to watch, but at the end of the day it's important to be inspired by yourself and cultivate that sense of creation and motivation within you—people forget to look inward and realize that a lot of their answers and there 🍎
___
I truly hope this helps you embrace Bianca's ideologies and ultimately makes you appreciate who you are, take care of yourself, and don't be too hard on yourself ✨Keep up with her work below:
More inspiring creators and their stories to come—stay tuned!