Liking Myself
Be your own friend.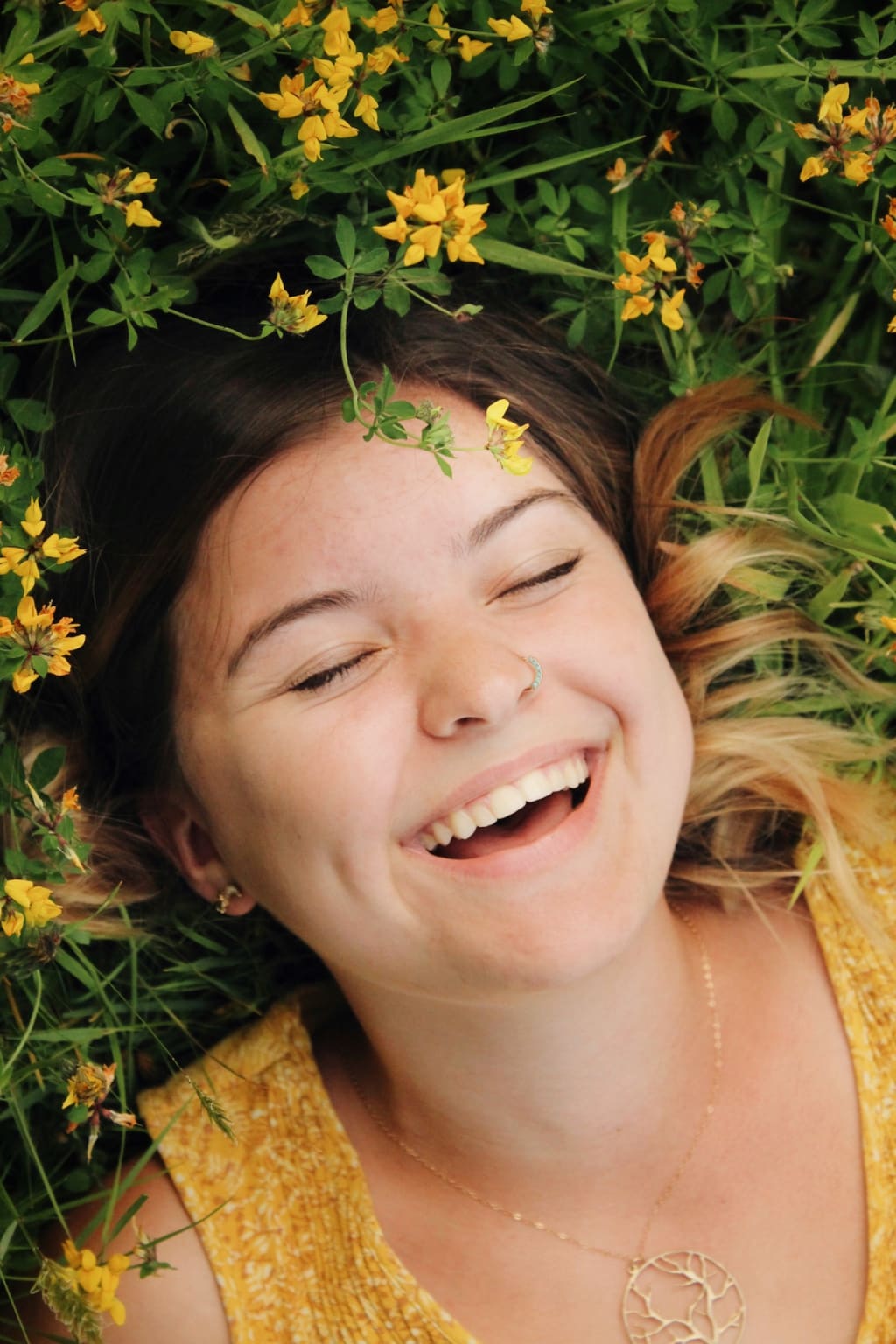 At the age of 19, I am beginning to learn the benefits of liking myself, and more importantly liking being around myself. See there has always been, within my own mind, and freakish separation between the Hanna that is fully me, and the one who just needs to get shit done. Until recently I would go about my day fulfilling most tasks mindlessly, making lists to myself of everything I had to get done, then once I was finished with my work for the day, I would find someway to continue to push down the mindful Hanna, keep her down with television, scrolling through worthless content on Facebook, Instagram, Snapchat etc. I would not think, I would not be alone with myself, rather I would turn to the noise of the world to drown out the person who I really needed to be a friend to.
But things are starting to change, and I will tell the circumstances that have brought about such change. To me they seem surprising and unexpected although there are others probably better trained in the sciences of the mind who could have seen these revelations coming from a mile away. It started with a gym bet between me and two of my other coworkers, we all have gym memberships to the same LA Fitness and we all desired to get into a regular habit of attending so we figured there is no better solution to up the stakes and involve others in our pursuit of physical fitness. It began in August and despite being the person who displayed the most excitement initially, I didn't actually start attending the gym until a week and 2 days after the start of the month. But I began nonetheless.
I remember that first day, I had never been to a gym alone, I had gotten my membership months ago and went with my coworkers once, and then I was so stricken with social anxiety at the thought of going alone that I never went again. But this was for the bet! I was determined to make at least an effort for the first place title, and so I bucked up put on my spandex leggings and went to the gym. I kept my headphones in the whole time, ran on the tread mill for 15 minutes and spent 30 minutes trying to figure out how to use the machines because I was too afraid to go over to the free weights, too afraid to occupy space, plus everyone over there looked big and hard, and on this day I felt very soft and very, very squishy.
I made it out alive, despite my all my fears, and thus I started building a consistent habit of going to the gym. Then I started to like it, I always went alone and I always kept my headphones in the whole time, and because working out can become a very mindless and automatic practice that inner Hanna began to wake up, and I got all these ideas while I was working out, and I began to feel happier than I had in months, and I cried for the first time in a while which may seem contradictory but it's not. Emotion came to the service mindlessness began to flow out, and a conscious person who desired to be present was unearthed. This Hanna that I had been shutting up and running scared from was actually pretty great and she desired a positive, healthy life. She was hungry for knowledge and creativity and she wanted to do something about it.
Now I want to nurture myself, now I want to nourish myself, I have developed a desire to be honest with my emotions and people in my life, I have more mental energy, physical energy, and more patience. I push myself to do things that I want to do but scare me, just this morning I walked from my apartment to a coffee shop 1.7 miles away, this was big, this was something I always imagined doing but never did because I had this weird fear of walking somewhere and whenever I thought about doing so it grew in mind and became this huge arduous task that I would never be able to accomplish. But this morning I did it, and it was a lot of fun, after I read and drank my latte, I walk over to the Barnes and Noble across the street and walked around there bought myself a book and then I walked home, the whole time I was present with myself, I was there in the moment mindfully experience this, I let myself get super excited about the fact that I walked somewhere, and I felt joy and pride in my accomplishments, I made plans to do this again and experience it again and that felt exciting. I have spent this whole day with myself, and I have put my phone up and I have kept the TV off and I have this new found mental clarity and this lovely feeling of connection, I have had negative thoughts and instead of wallowing in them and feeding them with laziness and junk TV and turning my brain off, I have looked them in the face and sent them on their way. I feel stronger and I feel softer in ways that I am still exploring. But all in all I feel very optimistic about the friendship I am developing with myself.