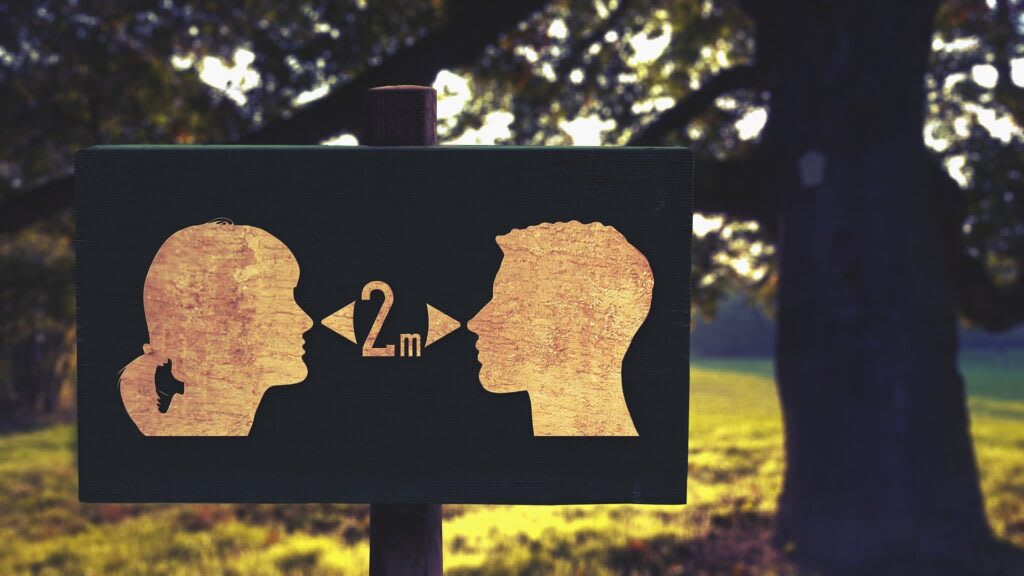 We see everyday as a different story but Covid-19 changed everything to a lot which required new learnings and modifications along with the adaptations. Speaking specifically of this year, it has been a full roller-coaster ride. Lockdown changed almost none to all, lives changes, many got disrupted and many lost. No one was left untouched.

However after a very long period in lockdown, many may find that adjusting back to normality again with modifications proves challenging. So how can you get life back on track after facing the lockdown, Here we pose some quick tips.

Accept the "New Normal" or stay aback

We may find it challenging to adapt, specifically from a mental health viewpoint, but we can make this period of transition easier ourselves. First, any restrictions as there still are and should be there, that remain in place as of now, are there to protect your health, health of your loved ones and the global lives as in this pandemic we are all connected, helping to save lives. Second, consider that this is required to get back to the life before lockdown so that it's easy to begin with.

Become Mindful and Involve it as a daily routine

The rise in levels of anxiety and stress can aggravate existing cases of depressive disorders as well as trigger new cases. Mindfulness is as effective as antidepressant medications in preventing a depression relapse. It has numerous health benefits, like lowering blood pressure and especially strengthening the immune system which is must at this time. A silent tone, the aura vibration or a session with a counsellor, anything which works for you, adapt it for real.

Meeting Family and Friends – Again

You should follow the restrictions put in place in your local community, particularly for the vulnerable and elderly. In many countries there are still restrictions on the number of people allowed to gather in public spaces if you do not consider yours, or meeting points, so you may need to start small.

Try and meet up in outdoors, such as walk in the park or a ride, as evidence says that COVID-19 transmission being lower outdoors in comparison to indoors. So enjoy open space before heading to a enclosed one.

Share and Talk yourself Out

The COVID-19 pandemic has increased tendency to develop a sort of mental disorders which is being studied too. The psychological vulnerability of the millions who have contracted COVID-19 is troublesome and still under checks. Survivors of the illness, particularly severe cases, may experience a specific kind of trauma. Research shows that many experience symptoms of post traumatic stress disorder. So, don't fear of sharing, it helps and guides you for your own good.

Keep up with Good Habits and Betray the Bad Ones

Lockdown has been tough for most of us. But still, it was also an opportunity to break the regular cycle and adopt new habits and behaviours, learn a new skill, or take up a hobby which many did. So, don't get yourself caught up once again leaving them behind. Keep the check on their maintenance as well.

But if lockdown saw you eating lots of comfort food and your exercise regime fell off completely as the gym was closed, getting back to it might be hard. The best thing to do is start over. Don't punish yourself instead redo the assignments and get back to work.

We are available for you to support . When things get tout of the hand and you feel alone, we're here for you. Connect with our Experts to Consult Now

Remember, it's life, which is no less than a race and is required to be followed until the path is achieved......

Aryan
A keen Counsellor, Psychologist and a Mental Health Professional whose hope is to guide everyone when needed at www.healthwithnia.com
See all posts by Aryan →