Jenga, Arctic Style
A piece of reflection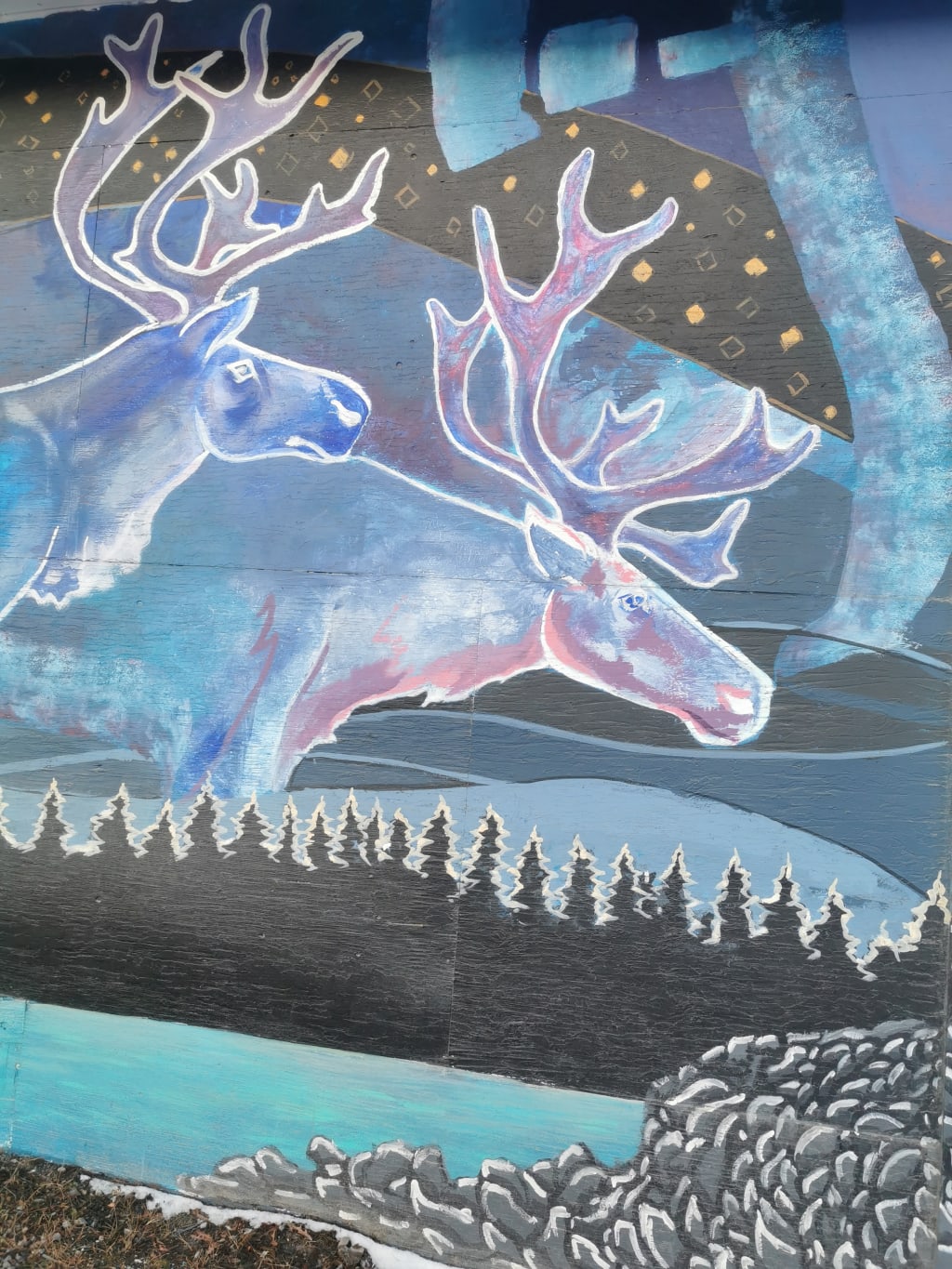 Sometimes in order to build yourself up you need to break yourself down. One might need to deconstruct, go back and gather themselves in the shatters of their primal state, where instincts feel like nature's course and the bloodline of your soul is redirected to rediscovering itself... again.
Sometimes all it takes is one piece of the puzzle to really puzzle you out. Each step that I take in the cold Arctic snow feels like I've been here before. Where the white layers on the ground and the leafless trees are more than deja-vu, and I've somehow re-entered the depths of my lives prior to. Where memories from a distant past are reiterating back itself to the present, manifesting through the deeper into the woods I go. I'm finding more pieces of myself, the more in-depth and sun-less I am. I've always known that my heart ran innately wild, that my mind was meant to thrive for adventure, and my soul- it's synchronicity and all, is finding home, here.
Writing my drafts are like empty diary entries only I can read. But being here, where the stars are clear, where the sun is limited, and where the northern lights dance, attests to what a difference a year can do (for me.) I've learned to trust instinct and impulse because the universe has a way of working through authentic energy only you can create, hold, and grow. A transcended epiphany of growth. The element that we foster simultaneously fosters us, our soul and more. It's keeping us grounded in what we believe, it keeps up validated to what we seek. It's the unexplained causality of our existing piece.
But just like the game, all it takes is one piece. One piece to finish, or one to start over. You can play against yourself, or have an opponent like your own shadow. However, like they say, we aren't supposed to hate the player(s), we can only dislike the game. Maybe sometimes we just need to understand how to play it better, or how to work with how we work, how to reinvent our mindset to ceasing moments that aren't yet over.
Whenever I play Jenga, I see it as the game that speaks for itself. A metaphor for do or don't. Each shot is worth 50/50. It takes a certain mindset to settle with risk and chance. A mindset that derives from shots: shots of wisdom, shots of luck, and shots of pure courage – maybe even liquid courage.
There's something about the way the birch peels off the leafless quiet trees and how you can see the sun peering through the dormant branches. Thoughts are effervescent, and the crunch of the snow is louder and louder with each step. Every step is scenic. Every step is new. Even though I've wandered here already.
The calm serene fills the stagnant cold air, the harsh breaths are filling my lungs. From the track we pace, it seems to tell a story – a different story each time as the season develops. These trails have been hiked before, trails that have been impacted from steps of generations before. My soul has wandered through these forests a long time ago, and its only rediscovering – realigning itself now, back into its circular narrative it goes. That's why it all feels so familiar here. Not scary, no hesitations or pretenses to venture out. Is this the call of the wild? The call of my wild? The game I started lives prior to, only to come full circle now and finish? The game that tests my luck, chance, and resilience?
This might be the piece. The piece to finish and to come complete. Jenga, although, Arctic style.