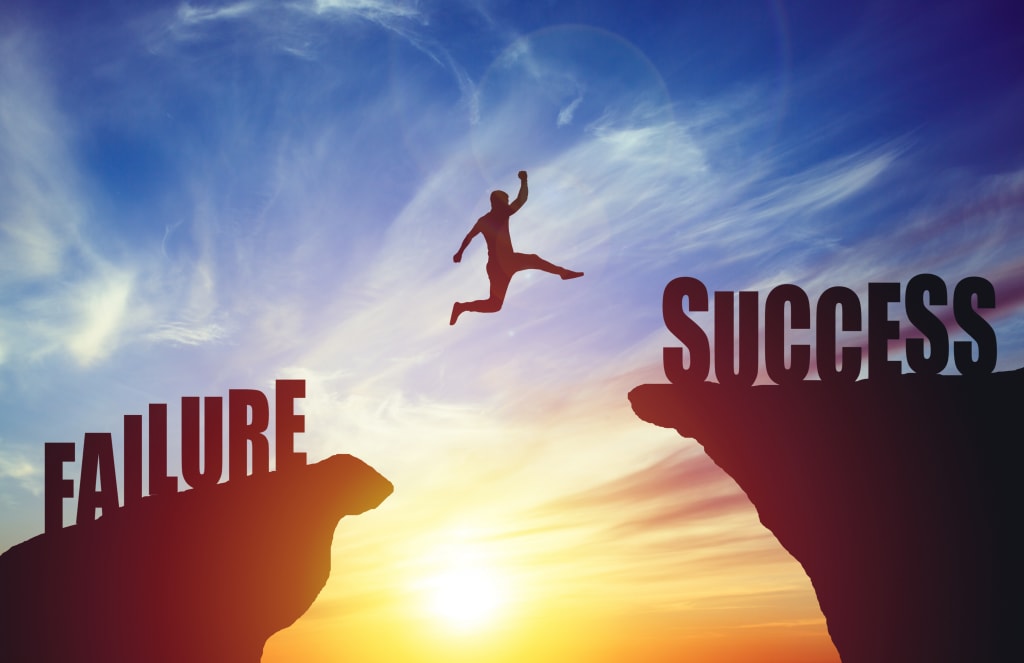 Life is full of ups and downs, and we all face adversity at some point in our lives. Whether it's a personal crisis, a difficult situation at work, or a global pandemic, adversity can be overwhelming and stressful. However, building resilience can help us cope with the challenges of life and emerge stronger and more determined than ever before.

Resilience is the ability to bounce back from difficult situations and setbacks, and it is an essential skill that we all need to develop. Resilient people are able to face adversity head-on, adapt to change, and overcome challenges with courage and determination. Here are some tips on how to build resilience and overcome adversity in life.

Build a Support Network

One of the most important things you can do to build resilience is to build a support network. This can be friends, family, coworkers, or a therapist. Having people to talk to and lean on during difficult times can make all the difference. It's important to surround yourself with positive and supportive people who will lift you up and help you stay focused on your goals.

Practice Self-Care

Self-care is essential for building resilience. Taking care of yourself physically, emotionally, and mentally is key to being able to cope with stress and adversity. This means getting enough sleep, eating a healthy diet, exercising regularly, and taking time to do things that make you happy and relaxed.

Cultivate a Positive Mindset

A positive mindset is essential for building resilience. When faced with adversity, it's easy to fall into negative thinking patterns and become overwhelmed with feelings of hopelessness and despair. However, cultivating a positive mindset can help you stay focused on your goals and overcome challenges with determination and optimism.

Develop Problem-Solving Skills

Developing problem-solving skills is another key component of building resilience. When faced with a difficult situation, it's important to stay calm and think critically about the best course of action. This means breaking the problem down into smaller, more manageable steps and developing a plan to tackle each step one at a time.

Embrace Change

Change is inevitable, and it can be difficult to adapt to new situations and circumstances. However, embracing change is essential for building resilience. This means being open to new experiences, learning from your mistakes, and being willing to try new things.

Set Realistic Goals

Setting realistic goals is an important part of building resilience. When faced with adversity, it's important to set goals that are achievable and realistic. This means breaking down larger goals into smaller, more manageable steps and celebrating each small victory along the way.

Practice Gratitude

Practicing gratitude is a powerful tool for building resilience. When faced with adversity, it's easy to focus on the negative aspects of the situation and overlook the positive. However, practicing gratitude can help you stay focused on the things you're grateful for and help you maintain a positive mindset.

Learn from Failure

Failure is a natural part of life, and it's important to learn from our mistakes in order to grow and develop resilience. When faced with failure, it's important to reflect on what went wrong and develop a plan to improve in the future.

Stay Flexible

Staying flexible is essential for building resilience. This means being willing to adapt to new situations and circumstances, and being open to new ideas and perspectives.

Practice Mindfulness

Mindfulness is the practice of being present in the moment and aware of your thoughts and feelings. Practicing mindfulness can help you stay focused on the present moment and help you develop a sense of calm and clarity in the face of adversity.
In conclusion, building resilience and overcoming adversity are essential skills that can help individuals navigate life's challenges successfully. It requires a combination of strategies, including practicing self-care, seeking support from loved ones, adopting a growth mindset, and learning from setbacks. By developing resilience, individuals can cultivate the strength and resilience needed to bounce back from difficult situations and come out stronger on the other side. It is important to remember that building resilience is an ongoing process that requires dedication, patience, and a willingness to learn from both successes and failures. With time and effort, anyone can build resilience and overcome adversity in life.
Reader insights
Be the first to share your insights about this piece.
Add your insights