How To Become Your Own "Life Coach"
Don't hire a "life coach" until you read this.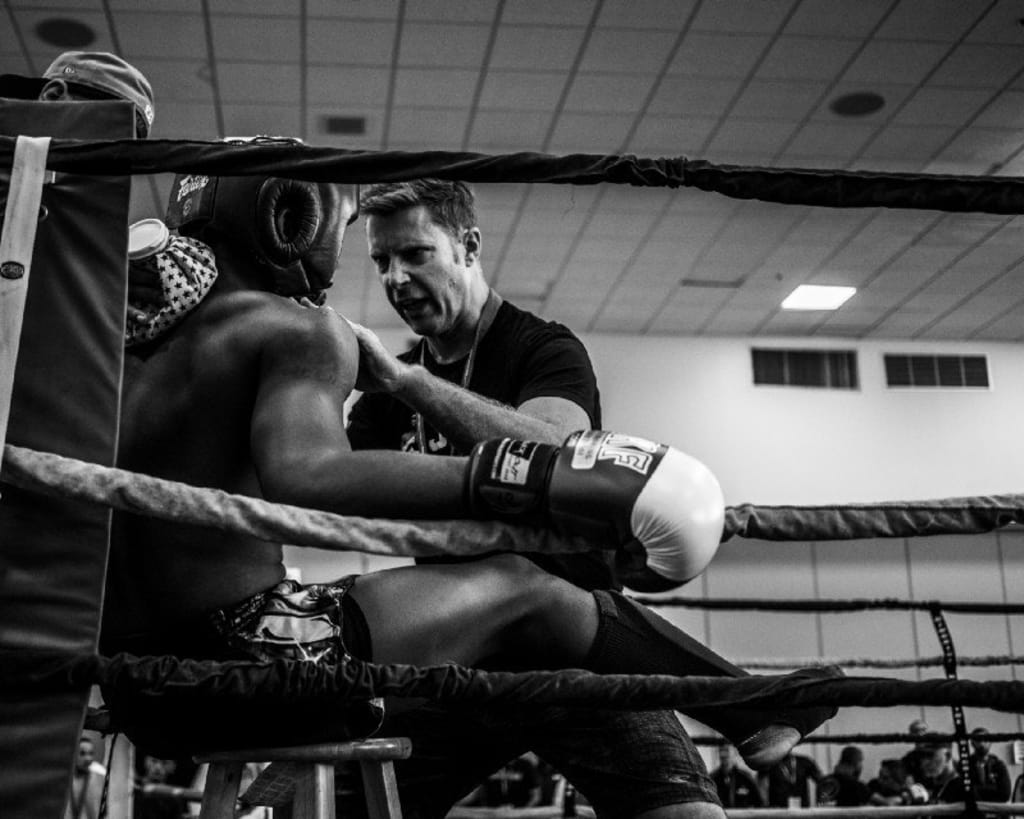 It seems like everyone has a life coach now. I personally know six. Some of them have their shit together, and some of them are good enough to make a living at it.
After Covid lockdowns, everyone was scrambling to start an online business. Side hustles and online courses became income supplements for out-of-work smart people with ideas to sell. I was impressed with the number of people willing to mentor each other, each one with a premium "life coaching" package upsell available for a recurring monthly fee.
Unfortunately, you would be hard-pressed to find any unique content from these aspiring coaches. When it was time to create their own online business, most just recycled old Tony Robbins or Landmark Forum materials and tried to put their own spin on them.
The truth is, most of my well-intentioned friends should not be offering any advice — financial, life, business, or otherwise. They have the same problems we all have and people are vulnerable after Covid. Now is not a great time to capitalize on the fear of others. I'm not saying this to be mean. I'm close to them so I know the type of people they really are. If their clients knew their secrets, I'm sure they would think the same.
While I don't necessarily think a professional coach needs to be a better "athlete" than the person they are coaching, I believe there's a better way to get the help that a person needs without hiring a shady character with dubious credentials.
With a few simple steps, you can become your own life coach.
What makes you different from anyone else attempting to be a life coach right now? They've read more books and been to more seminars than you. That's it.
Now they've taken that information and aggregated it into their own personal set of rules for life. They have gained enough knowledge through self-study to (they believe) teach it to people for profit. There's nothing stopping you from doing the same. Here are some simple steps you can take to start the journey to becoming your own life coach.
A small disclaimer: if you're struggling with depression, anxiety and potentially having suicidal thoughts, now might not be the time for a DIY approach. Speak to a psychotherapist and get some real help from real trained professionals if needed. Now that that's out-of-the-way, let's move on to creating a framework to become your own life coach.
Start with the end in mind and work backward.
What do you want to achieve? What kind of person do you want to be? Where do you want to live? What kind of home do you want to live in? How much money do you want to make? How do you want to spend your day from morning to night?
This is not goal-setting, this is vision casting: Create an image of the person you want to become and make it crystal clear in your mind. Would it make you happy? This will be the general direction that you will begin your journey towards.
Keep in mind that your vision might change as you go through this exploratory process and what you wish for today, might not be what you wish for later. Don't worry, you can always change direction later, just get started.
Start reading.
Go to amazon.com > books > personal transformation > best sellers. Reading the top 3 best sellers in this category will get you 90% of the way there. Most life coaches haven't even done this step yet. One of the life coaches I know has not read a book since high school. Let that sink in for a second.
If you have a tough time deciding where to start, I recommend Atomic Habits by James Clear, . If you don't want to read, you could try audiobooks or use a service like Blinkist.com that will summarize the important points of popular books.
Talk to people who have already done what you want to do.
Make a list of successful people, or seemingly successful people, that you know well enough, and call them on the telephone — do not email or text them— old school phone calls only. Ask them for their advice on how to get started on your new path. This is called mentoring and should be free of charge.
Do not ask anyone to become your official mentor! No one wants to be a mentor. Simply call and survey them about what they do. For example: How did you get started? Do you still like your career? How do you spend your day? Keep it short and sweet.
Take action.
Start with small steps. Make a list of all the 10 things you know you should be doing to improve your life right now. Next, pick one or two things from that list each day that you need to accomplish in order to improve your life. Repeat forever.
That might mean expanding your skills, taking a course, making a phone call, buy a gym membership, etc. Small tasks add up to big changes over time. Just get started.
Don't waste your money on a life coach. Your LIFE is not a problem that you can simply throw money at to solve. Even if you hire a coach, you still need to do the work. You have the ability to improve who you are and how you live your life today.
Just start.
About the Creator
Hey, it's me, Chris. I write about productivity, tech and family. Get my subjectively awesome newsletter here.
Reader insights
Nice work
Very well written. Keep up the good work!
Top insight
Eye opening

Niche topic & fresh perspectives
Add your insights