How to be Bored
an unexpected nook away from "home"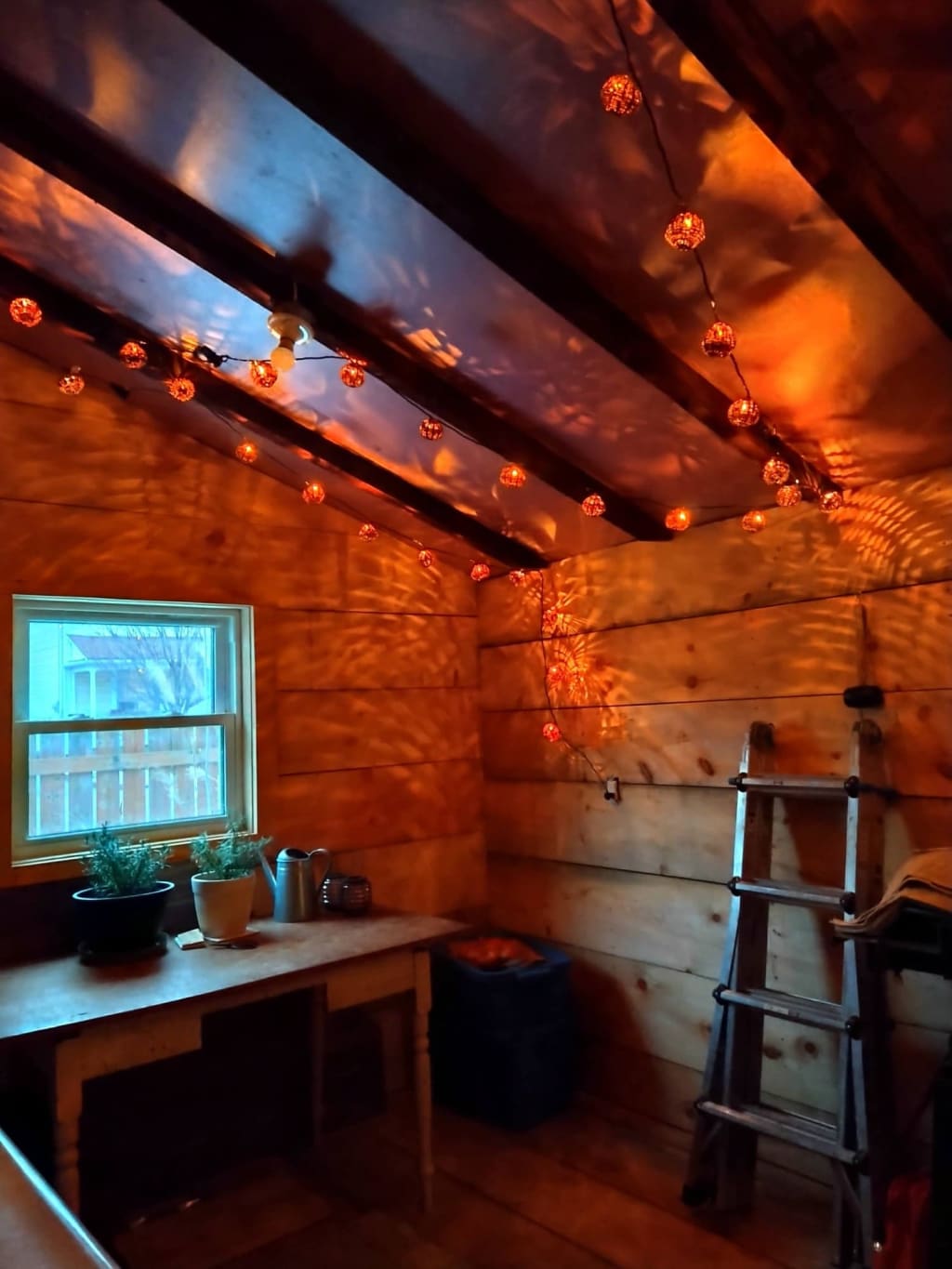 I hadn't been "home" in over a year, home being London Ontario - aka "the forest city". It was October - 31st - Halloween to be exact. I had flown from Vancouver , hesitantly. but necessarily , so that I could do some renovations on an investment property which had been neglected by a questionable tenant I was finally able to remove. Since the "pandemic" began in March I was lucky to be able to have some kind of social interaction with a handful of friends. BC had a bit more of a relaxed attitude towards covid than Ontario ( at least its residents ) as we had had much fewer cases. I was already prepared for the fact that when I got to London my family had very different expectations from me than the protocol I had been following . Once I landed I was to taxi to my sisters home, where I would spend 10 days on my own until I could be tested. Based on hopefully negative results, i could then rejoin the family.
Day 1 was difficult. It was Halloween , a time that had come to be my favourite time of the year as a single female adult (bring on the provocative costumes ). Instead of socializing , finding my future fall boyfriend over nudes, I was trapped alone, no one to talk to , shunned from the outside world. I found the 3 bottles of wine my sister had left for me to numb the pain. I am not going to lie, the first two disappeared in a matter of 24 hours ( it helped me sleep ok ?). I woke on day 2 , and realized I needed to make better use of my time. It couldn't go on like this. My sister and mom messaged me " would you like anything from the outside world?" I have always wanted to get a bit better at making soup. I looked up some recipes for "cream of Cauliflower" and a few others that sounded easy but boujee. I started poking around the house for what other things I could find to pass the time . A guitar - something I keep saying I will practice and even during covid, have failed to do. A yoga mat, another thing that I said I would do and had yet to do , with not much excuse seeing as I hadn't worked in a long time. Some books I had never heard of - could be interesting. I started to dabble in the hobbies which presented themselves to me in the home which until now, had felt like a shoebox. Day 3 - I woke up and threw a record on the record player while I made coffee. I thought about what a friend had told me earlier this year about my inability to "cope with it all. " "You need to learn how to sit quietly, how to be bored. " This advice now sat with me again . Learn to be be bored. Check. After coffee I hesitantly rolled out the yoga mat, scrolled through you tube and found "ten minute yoga for beginners" which I then followed with "5 minute meditation " (i'm not sure how people do 1 hour - yes my attention span is short as a wick.
I started to enjoy my little zen routine. I found a "beginner guitar" video on you tube , and then signed up for this writing website called "vocal." Day 4 - I had a nice little routine and had settled into my little "nook of solace" . Once I had my hobbies, my routine, it was feeling like home to me . My sister would check in, and I would joke " I think I'm getting a cough , maybe I should be here longer, just to be safe." The place I had once dreaded being alone, started to feel warm, and peaceful and safe. I actually was beginning to dread the outside world and returning to "normal" as defined by currently masked and divided society. Finally day 10 came. I went for my covid test and to my slight disappointment it was time to leave my humble abode. "How was everything ?" my sister asked as she came to get her keys and inspect the place . "To be honest, I felt very at home." I let her know . "Ya, its not much, but I like it. She nodded as she began inspecting the kitchen for any possible "damage" I may have caused . That's when I realized that during this crazy time, its more important then ever to take the time, the love, and the attention to make sure that the space you are spending the majority of your time feels safe, warm and peaceful. Who knows what 2021 will look like. Its easy to spend all day funneling your thoughts and actions into fear, media, and the pressure to make the most of your free hours, but start with your surroundings, your root, your base. If that's not where it needs to be, its hard to go into any other part of your world with a real safety net to carry. I'm glad I had ten days to reset my mind, body, soul and learn the art of "how to be bored ."