How Our Past Affects Our Present....
How did I get here?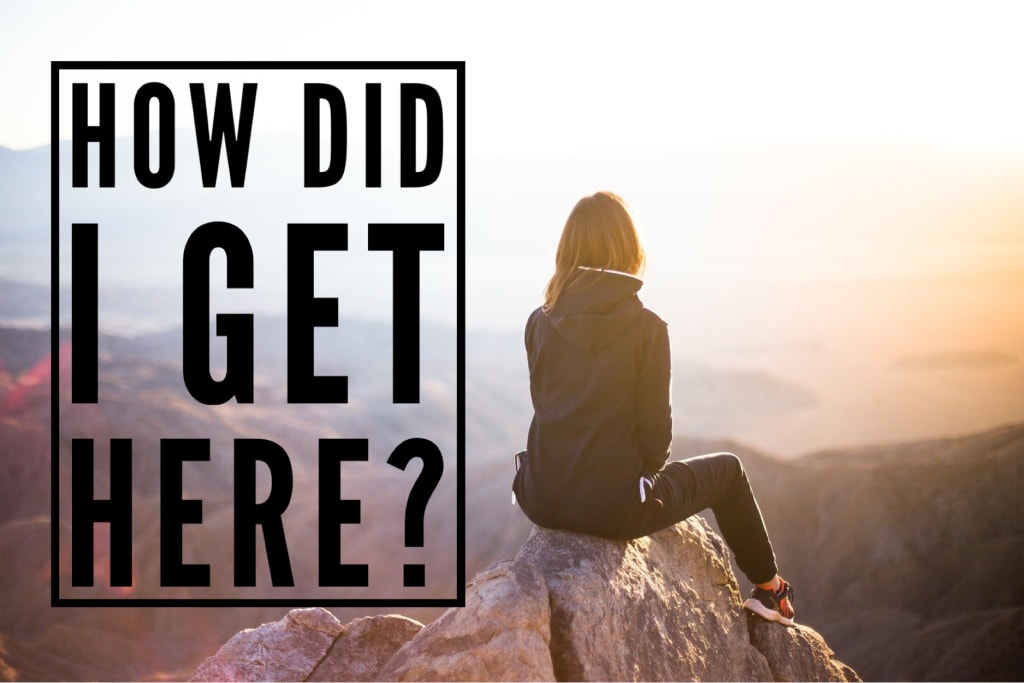 I am going through a bunch of boxes and multiple storage containers that hold the last 20 plus years of my happily married life... Sometimes the memories feel like yesterday, sometimes they seem like they come from a whole other life time, which I guess they have. Sentimental does not even begin to describe my personality. That is both a blessing and a curse.
The blessing portion is that I can find; a coffee cup from the Hard Rock Cafe Las Vegas from a trip my brother and I took in 1990, a Harrod's t-shirt from my first trip to Europe when I was 20 (I'm not about to tell you how long ago that was...), a random paper umbrella from a coconut drink from when I was in Mexico with my Husband, (I can still feel the excitement from parasailing for the first time)... and I could go on and on.
The curse portion is that there is quite a tinge of bittersweet with each item big or small that I unearth. This might stem from a relationship that is no longer as strong as it was at the time the souvenir was collected, or, it may come from the fact that it was from a loved friend or relative (especially my Husband) who is no longer with us.
Each and every item is a memory that has formed me into the person that I am today. Some scars, some stars, and the "nights you can't remember and the people you wish you could forget".... (sounds kinda like a Jimmy Buffet or Eric Church song but, you get what I mean). There is a pain meter and a pleasent memory barometer that I have learned to employ as a survival tactic for these sojourns down memory lane.
Years of therapy and self analysis combined with trying to be mindful and living in the moment have cohesively come together to hone my self preservation skills learned throughout the years. I have learned through travel and trials the things that have molded me and led me to "Here"- the place I physically and mentally live every day.
While my mature self sees these words and logically acknowledges them - the 23 year old self in me still feels like my Husband is going to be calling me any minute to ask me out for dinner and a concert- a walk on the beach, or asking me to ride down to Cannon Beach, WA where we went by motorcycle and where we kissed for the very first time. There is a time just before dawn every morning that my mind fools me into an almost time travel fog to the beginning of the best years of my life. The time from dating my Husband, through the first years of our marriage living in the home he had built and designed with us in mind....that is my absolute favorite time of the day- before the reality of current circumstances sink in.
I wish I could hang onto those precious moments and memories longer - but, the day rolls on and life commences. Finding the balance of living with the past instead of in the past can be a tricky balance. The quote made famous by Ferris Bueller: " Life moves pretty fast. If you don't stop and look around once in a while, you could miss it." speaks volumes and it's truth can't be argued with.
While our past unarguably molds our future- it does not dictate it. We make so many decisions and choices every single day. We are all free moral agents able to choose our paths, our associations, our employment, and our spouses to name just a few things. We are a product of our own choices and experiences and attitude.
So, take a few minutes and reflect on how you got where you are at this very minute. Is it where you want to be? When you look at your life are you on a path that makes you happy? Do you have true friends in your life? What about a Family that loves you, and cherishes the person you are, and your "Here"?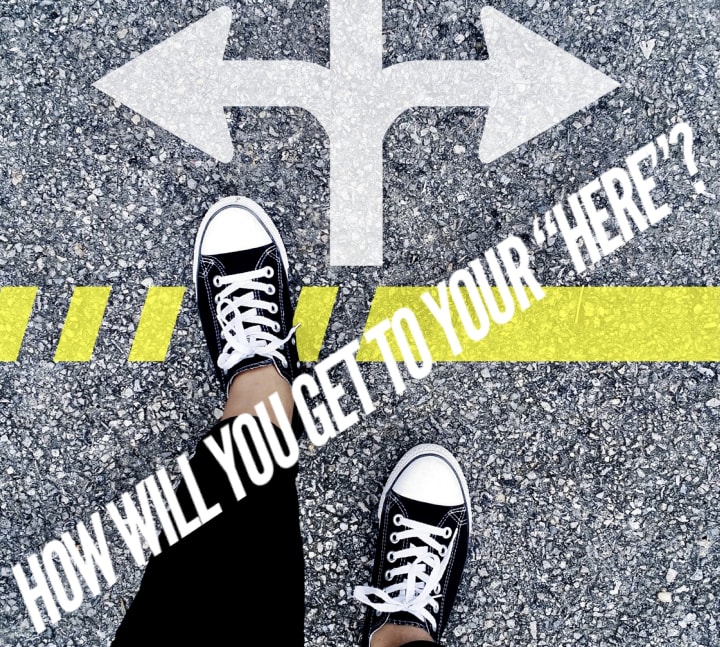 You may not have to physically go through boxes and belongings to see how you got to your "Here", but, it is well worth the time to reflect on what has made you "you", and if the "you" you are is who you want to be.
While we may indisputably be products of our upbringing or DNA- we can still make choices and decisions for ourselves. All of these factors help us each answer the question for ourselves, "How Did I Get Here?"
happiness
I have been single, married, widowed. I have gone from riches to simple. I have been an entrepreneur, employed, & an employer. I have been a caregiver for my Husband as he battled and lost the battle with ALS. I want to share my story....
Receive stories by Brandis Geddes in

your feed