Good-news Stories are So Very Magical. . They Reboot Your Soul!
They boost your mind, body & spirit and give us hope.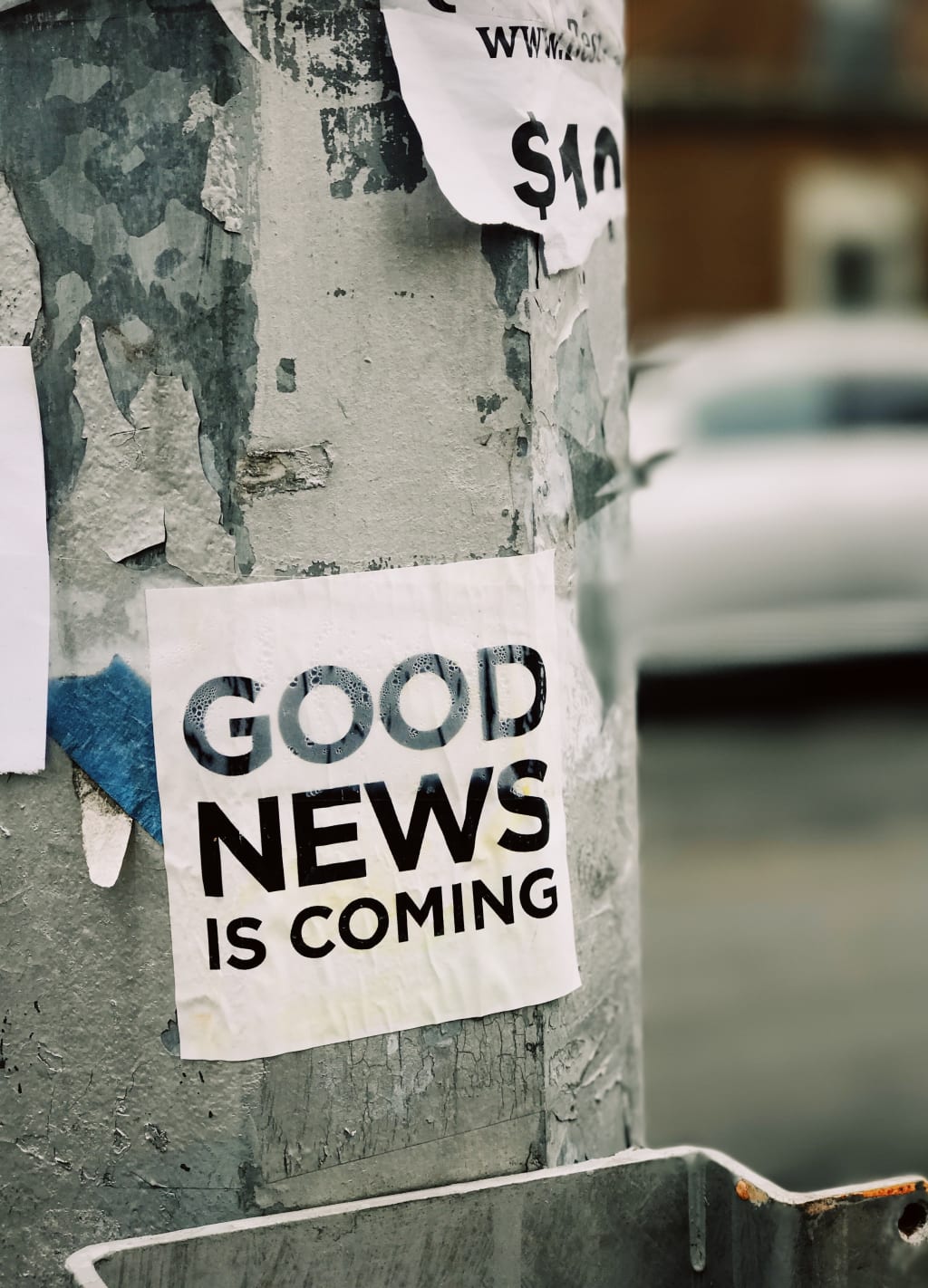 Your Time as a Child. . So Many Nursery Rhymes and Stories with Happy Endings about Butterflies, Princesses, Mickey & Minnie. . Popeye & Olive Oil. . Nothing but GOOD NEWS When you Were Younger. . Your Parents Made Certain of That!
​ And then. . you grow up and life hits you right between the eyes! No transition whatsoever. . like an ICE COLD SHOWER! Your parents aren't there to make it all perfect for you. They aren't available to kiss your bruised boo-boos! So now, you must rely on nothing but good news to keep your sanity.
​ Good-news stories are indeed magical. No matter what the subject is, anytime you can take a few minutes and read something positive, it takes you back to an easier time. . a moment where everything was lollipops, roses & sunshine!
​ Here at Kevin's Corner & The Costa Rica Good News Report, our motivation is to do just that! Our subject matter consists of everything there is to report about one of the happiest countries on the planet. . Costa Rica. We talk about the culture. . the animals. . where to go. . what to do. . when to plan for your vacation. . how to move here.. what to eat. . how to become a resident. . volcanoes, coffee plantation tours. . national parks. . types of food to eat. . the dozens of fruits grown here. . how to enjoy life to its FULLEST. . how to learn Spanish. . what happens when you first arrive here. . how to buy a home. . who to talk to about this and that and everything else! And, we do this in a POSITIVE manner. . promising NOTHING BUT GOOD NEWS. . 24/7.
​ We don't talk about crime. . disease. . bad people. . we never mention the bad stuff! Sure, s - - - happens here, but not to the degree that it does in other countries. Be aware, be alert, enjoy life here! Simple as that! MOTHER NATURE cradles you here!
​ Hundreds of short stories have been written. . just for you! Daily adventures here at "Costa Rica Good News Report" are shared. . just for you! Dozens of fun videos about Costa Rica and all it has to offer have been created. . just for you! Over 1,100 Costa Rica Pura Vida Lifestyle Podcast Series episodes have been recorded. . just for YOU! We do everything here WITH YOU IN MIND.
​ If you are just starting your journey in learning more about Costa Rica. . if you have visited dozens of times and are thinking about moving here. . if you are here already, there's something for you everyday at The Costa Rica Good News Report! Learn all about the PURA VIDA LIFESTYLE. . life is good! Become a part of it!
You're invited to visit our websites at: www.costaricagoodnewsreport.com & www.costaricaimmigrationandmovingexperts.com
Also, please enjoy our over 1,950 episodes of our "Costa Rica Pura Vida Lifestyle Podcast Series". We are found on all major podcast venues, including iHeartRADIO, Spotify, Apple Podcasts, Google Podcasts, Radio FM, Anchor, Podchaser & many more. Simply search our name online and enjoy!
If you like what you've seen here, please share this story link with others in your social media. . your friends and family. . anyone who may have an interest in learning more about Costa Rica! We would appreciate your support and PROMISE to continue to bring you LOTS OF GOOD NEWS about one of the happiest countries on the planet, Costa Rica! We're NEVER GOING TO STOP!
happiness
About the author
Costa Rica is a magical place. Since November, 2002, when I first visited this country, I have been in love with the people, the culture, its biodiversity, the food. . everything about it makes me happy! Now I share my excitement with you!
Reader insights
Be the first to share your insights about this piece.
Add your insights