Fun: The Most Important Aspect Of Design
Fun, Joy, Appreciation & just a few more things …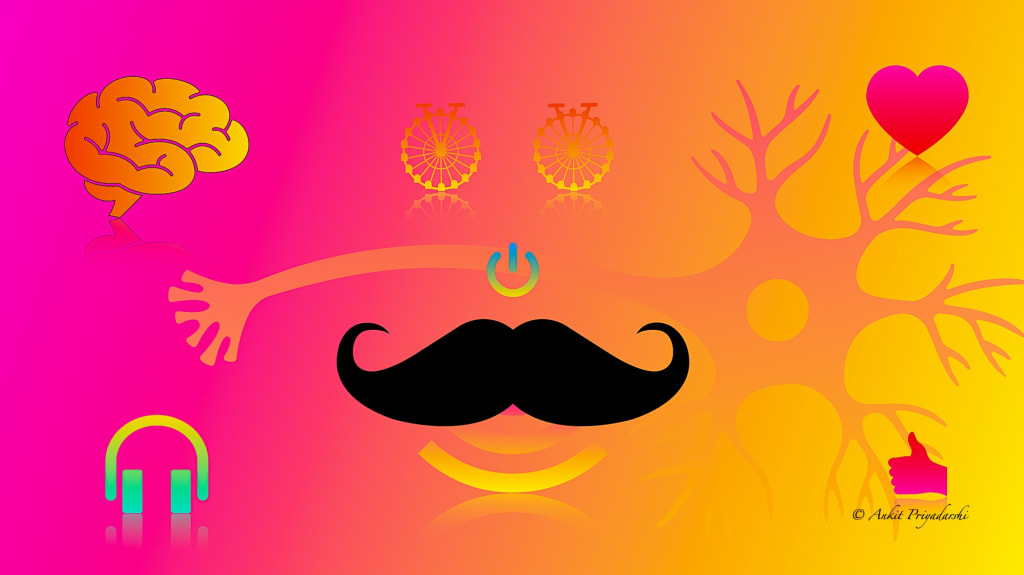 Fun, All That Is Needed- Art By Ankit Priyadarshi
Heart, mind, appreciation, fun, and joy, when these forces join, an environment is created in which we think freely and come up with enjoyable new ideas. Otherwise referred to as innovation!
Such an environment enables creativity. But let me tell you from experience what drives a good design is fun! Well, a little bit of joy changes the mood no matter what you do.
If you wonder that you are not a designer or an engineer and you have never designed anything or are not going to do it in the future, please allow me to change your mind.
Design means to imagine something which does not exist to bring it to reality.
As cool as it sounds, there is no limit on imagination! Even if you decide to change the layout of furniture in the house you are designing. What you are doing here is imagining something new to bring it into reality.
I have had a lot of fun designing for a long time. So I thought it was time I shared the same with you. The image that you see above is a result of such an activity. I was having pure fun. Hope it brought a smile to your face!
I plan to share the thought process behind the design of a few cool things. I will not only design them but also 3-D print some of them. If you are not aware of what a 3-D printer does, it creates a 3-D object by adding layers of material (see the picture below).
I told you it's going to be fun! Already wondering what the things are? Well, for starters:
A standing desk,
An All-Terrain Vehicle
A chandelier; and
Some surprises along the way
I will do that using computer-aided design software commonly known as CAD. It is an exciting tool and relatively easy to use.
One needs nothing but motivation to learn to use it.
If you have read one of my previous articles, you would know that any product's design aims to enable you to use it effortlessly.
So another fun fact here, in a few years, I feel 3-D printers will be present in every household just like a regular printer. Then you would be able to 3-D print any household item ranging from toys to cutlery at your home.
I hope you are excited about this journey. I have always believed something I learned doing design over the years. I have felt a lot of times that I have no idea what I should do next! But, with experience, I came to understand that even though things might not be evident at first but on moving ahead, there are chances that they would become clear eventually. I like to put it as:
'Things take shape along the way.'
I wish this journey takes some good shape as we move ahead.
I am also planning to start a grow my youtube channel with videos about these ideas. I have already made a few videos. one of them is about a design of a 3-d plaque on which I wrote my name in Hindi-my native language. I have 3-d printed it. The video was in Hindi, but I am also planning to make it in English.I seriously plan to entertain you guys with more cool stuff.
In my upcoming articles, I will share a lot more of what I have learned in the most fun way possible. I sincerely hope you will find it enjoyable.
If you like this idea, please subscribe to my profile not to miss any of my upcoming articles. In addition, I have written many other articles that might interest you, so please check them out if you get a chance.