Eight-Time Mr. Olympia Champion
"The Iron King: The Unstoppable Rise of Bodybuilding Legend Ronnie Coleman"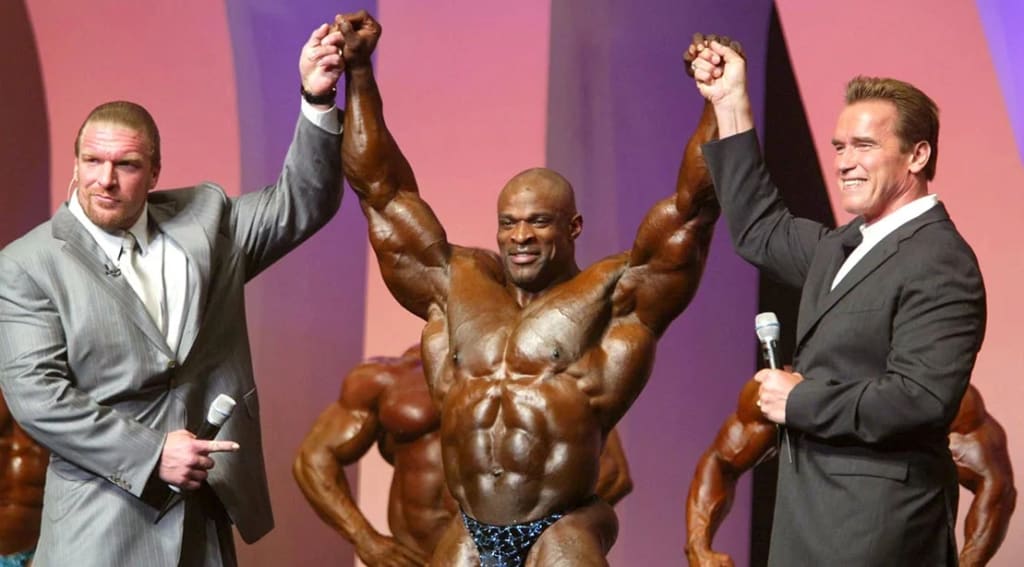 Ronnie Coleman was a name that was synonymous with bodybuilding excellence. Born in Monroe, Louisiana in 1964, Ronnie grew up in a family of 12 children. Growing up, he played football and was a talented sprinter, but it wasn't until he started lifting weights that he found his true passion.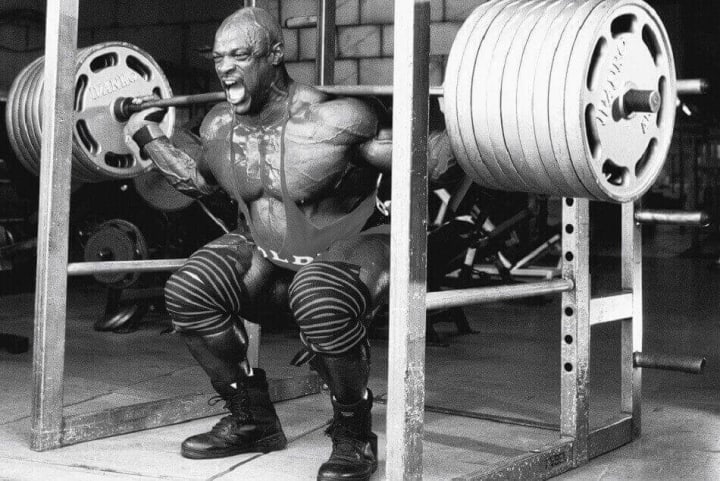 Ronnie's dedication to bodybuilding was unmatched. He would train for hours every day, pushing himself to the limit and beyond. Despite his massive size and incredible strength, he remained humble and focused, always striving to improve.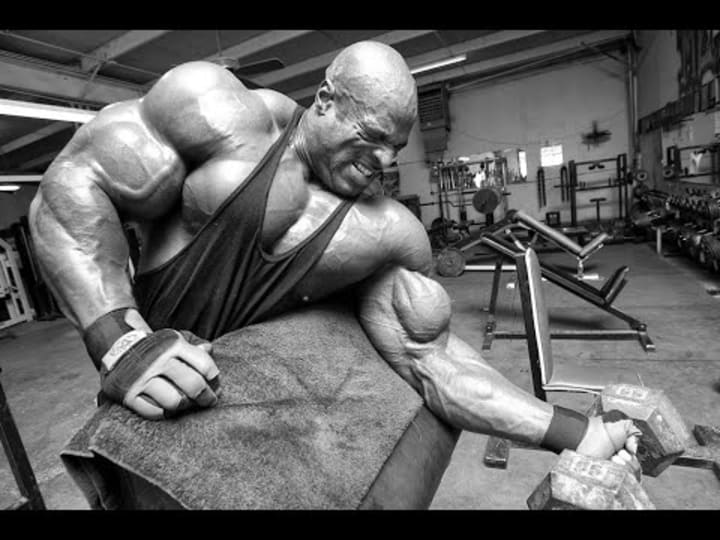 His hard work paid off in 1998, when he won his first Mr. Olympia title. Over the next seven years, he would go on to win the competition a record-setting eight times, cementing his status as one of the greatest bodybuilders of all time.
But Ronnie's success didn't come without sacrifice. He endured countless injuries and surgeries, including several spinal surgeries that left him unable to walk without assistance. Despite the physical toll, Ronnie remained committed to his craft, continuing to train and inspire others long after his competitive career had ended.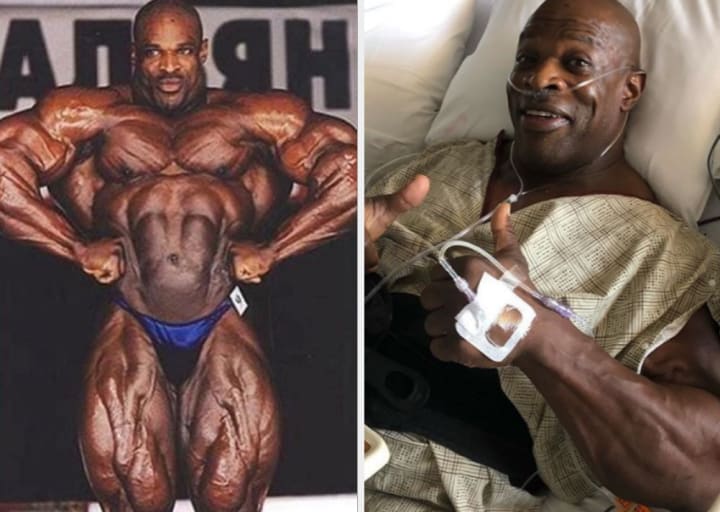 One of Ronnie's most iconic moments came in 2001, when he stepped on stage at the Mr. Olympia competition with a physique that was unlike anything the world had ever seen. His muscles bulged with an otherworldly size and definition, and the crowd erupted in awe and disbelief.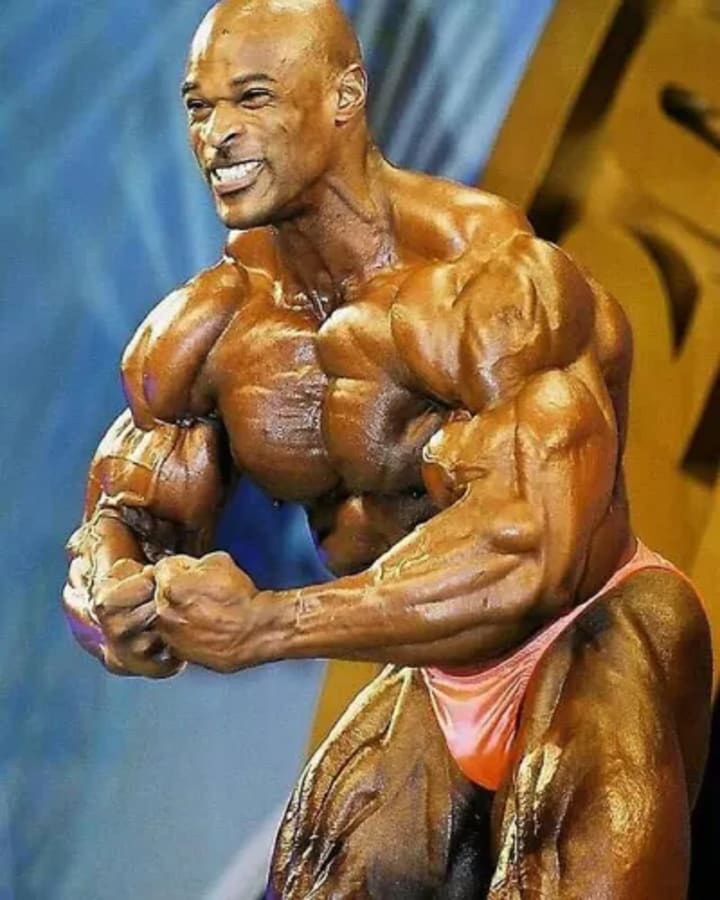 But as impressive as his physique was, it was Ronnie's work ethic and dedication that truly set him apart. He believed that success in bodybuilding, and in life, was all about putting in the work, day in and day out.
As he once said, "Everybody wants to be a bodybuilder, but nobody wants to lift no heavy-ass weights."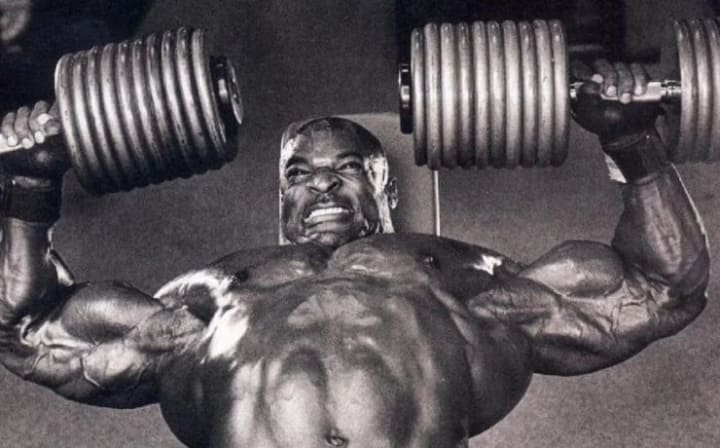 Ronnie's influence on the sport of bodybuilding cannot be overstated. He inspired countless others to push themselves to new heights, both in and out of the gym. He proved that with hard work and dedication, anything is possible.
Today, Ronnie is retired from competitive bodybuilding, but his legacy lives on. He remains a beloved figure in the fitness community, and his impact on the sport will be felt for generations to come.
In the end, Ronnie Coleman's story is one of perseverance, dedication, and hard work. He overcame incredible obstacles to become one of the greatest bodybuilders of all time, and his journey serves as an inspiration to anyone who has ever faced adversity.
As he once said, "I just did my thing and kept my faith in God. That's what got me here today."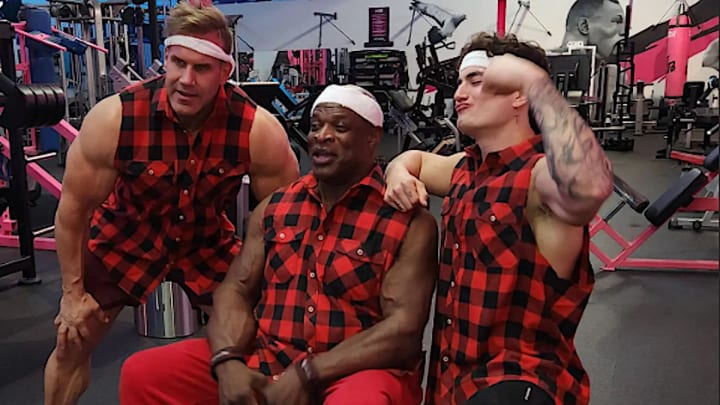 Bodybuilding titles

Year Title(s)

✔️ 1990 Mr. Texas (Heavyweight & Overall)

✔️ 1991 World Amateur Championships (Heavyweight)

✔️ 1995 Canada Pro Cup

✔️ 1996 Canada Pro Cup

✔️ 1997 Grand Prix Russia

✔️ 1998 Mr. Olympia,[18] Night of Champions, Toronto Pro

Invitational, Grand Prix Finland, Grand Prix Germany

✔️ 1999 Mr. Olympia,[18] World Pro Championships, Pride Grand Prix England

✔️ 2000 Mr. Olympia,[18] World Pro Championships, Mr. Brody

Langley, Grand Prix England

✔️ 2001 Mr. Olympia,[18] Arnold Schwarzenegger Classic, New

Zealand Grand Prix

✔️ 2002 Mr. Olympia,[18] Grand Prix Holland

✔️ 2003 Mr. Olympia,[18] Grand Prix Russia

✔️ 2004 Mr. Olympia,[18] Grand Prix England, Grand Prix Holland,

Grand Prix Russia

✔️ 2005 Mr. Olympia[18]

✔️ 2006 Mr. Olympia 2nd, Grand Prix Austria, Grand Prix Holland,

Grand Prix Romania

✔️ 2007 Mr. Olympia 4th
"Yeah buddy! Light weight baby!"
"Everybody wanna be a bodybuilder, but no one wants to lift heavy ass weights!"
"I loved challenging myself every day. The weight room was my therapy for everyday life stresses."
About the Creator
As a book reviewer and writer, I am dedicated to sharing my love of literature with others. I believe that books have the power to educate, inspire, and transform us, and I'm committed to helping readers find the stories that resonate most.
Reader insights
Be the first to share your insights about this piece.
Add your insights