Edge Control for the Soul
My curls shrink, I do not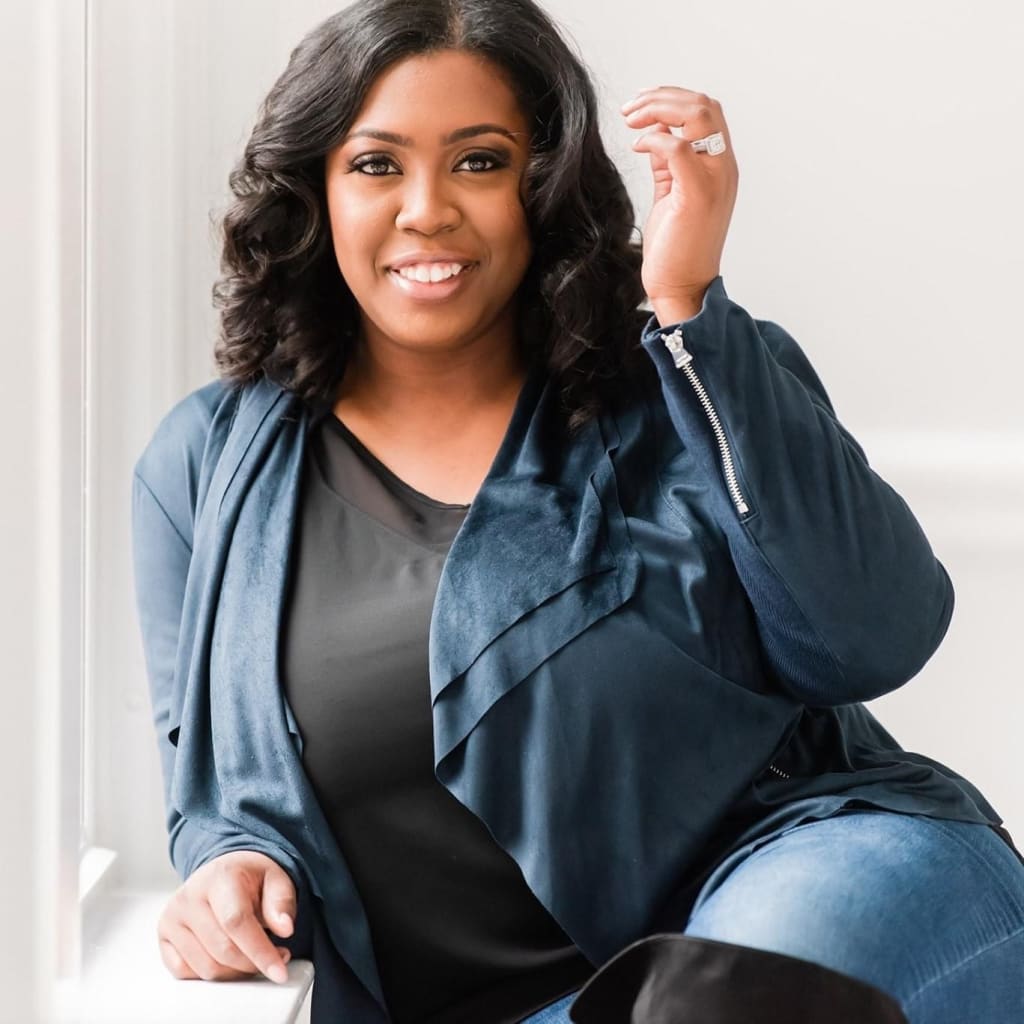 Brianna Laren
Black women are the backbone of families everywhere. Like any other racial group, they are also prone to needing a safe space to create positive mental wellness. However many Black women don't acknowledge or allow for appropriate wellness levels in relation to self-discovery, self-esteem and more.
Poetry has been a longstanding cure for finding a sense of identity and self-discovery. The melodic pairings of rhythm and rhyme have been a go to treatment for women and creatives. Poet, Brianna Laren, is no stranger to this form of wellness.
Brianna Laren is a wife, mom and author on a mission to support and uplift. In her newest book Edge Control for the Soul she pours in not only her heart but her experiences. The book is a collection of poems that delve into everyday obstacles black women encounter with poems like "shrinkage" and "breakage".
According to Merriam-Webster, self-discovery is the act or process of gaining knowledge or understanding of your abilities, character, and feelings. "Edge Control for the Soul" provides vital knowledge along with a natural hair understanding of how to be your best self.
Brianna is no stranger to bold statements. Her previous book "Pretty, Pretty Black Girl" was a book of affirmations specific to little girls. She wanted to remind them that they are beautiful no matter how much melanin their skin has.
Brianna is more than an author. Last year she wrote, produced & directed her first short film. The film touched on self love, overcoming stereotypes, colorism and mental health in the form of empowering affirmations. In an era where social media can make or break one's self esteem, it reminds us that likes don't equal love and encourages everyone to find love inside themselves first.
When asked about her writing inspiration and mental wellness, Brianna shared some amazing gems:
What helped you become comfortable in your skin?
"Attending an HBCU, helped me become comfortable in who I am as a black woman. There is just something about being immersed in a sea of black people from all over, that are so different but all have a common goal. From fourth grade to high school I went to predominantly white schools so being around so many black people was new but familiar at the same time. I remember a girl complimented my hair & afterwards said, "You have that good hair, you must be mixed with African". That really spoke to my soul. My "good" hair compliments always ended with the question "What are you mixed with?", with the expectation that I was mixed with white."
Why should someone buy your book?
"You should buy my book if you've ever needed a reminder of your beauty, power, ever felt discouraged or ever been put in a box. If you need to hear loving and encouraging words. I like to think of Edge Control for the Soul as a great big hug in the form of a book. I may not be able to physically hug every single black woman but I can with this book, with my words.
What is the message behind the pen?
"The message is that, You are more than enough. You are amazing beyond words, powerful beyond definition & you are NEVER truly alone. If you ever feel you are being crushed by the weight of the world, reach out."
We're excited to see what upcoming projects Brianna is working on for the holidays and beyond.
To connect with Brianna Laren follow her on IG @briannalaren