Dario Chiazzolino, the World-Renowned Guitar Virtuoso
Passion and tenacity with a look at the jazz guitar future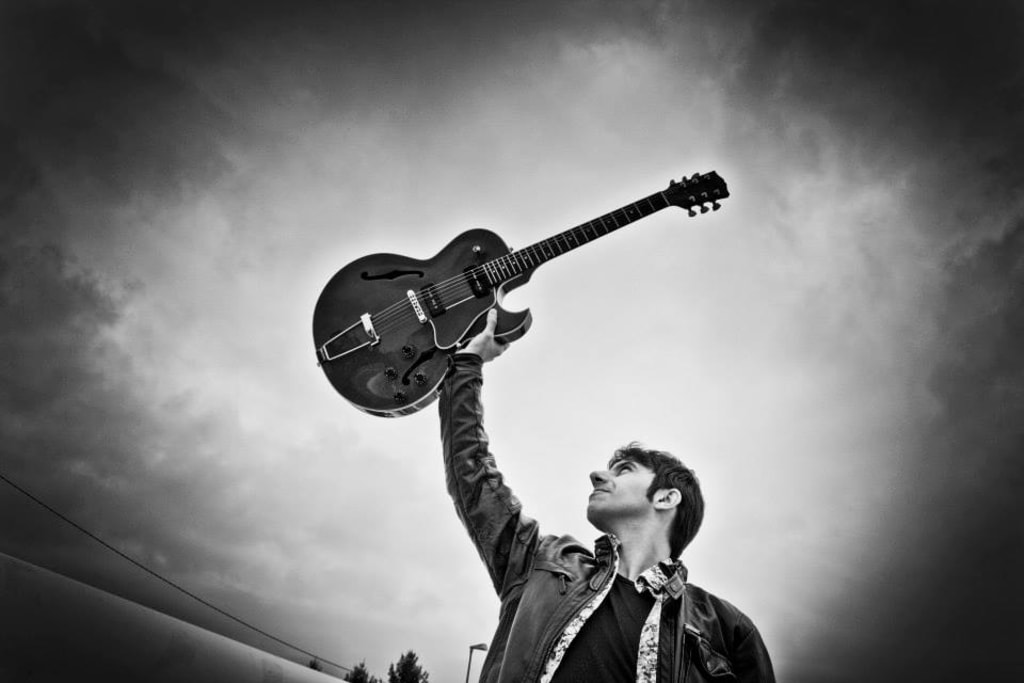 Virtuosity often refers to musicians, dancers, and athletes. A virtuoso is a highly skilled performer, and a virtuoso act astonishes the audience with its features. The explanation of "virtuous" from Latin refers precisely to one's virtue, a moral disposition to do good with equilibrium, wisdom, and skill. Virtuosity in the world of 6-strings jazz has several exponents. Some guitar virtuosos are part of the past; others are making history now.
Dario Chiazzolino represents the significance of virtuosity in the guitar world and is one of a few making history. To influence his musicality - says Dario Chiazzolino in a recent interview - were Wes Montgomery, Django Reinhardt, and Jimmy Hendrix. Dario's language is a unique and futuristic synthesis of the jazz vocabulary.
He is comfortable playing be-bop and surprises the audience when he plays in modern jazz musical projects, thanks to his solid and expressive character. Despite his young age, his innovative language with that solid standard jazz background hardly falls into something banal.
After interacting with the audience and introducing the various compositions, the guitarist has shown that he can easily transition from the most famous pages of classic jazz standards to his most notable compositions such as Red Cloud, Placid Sky, or Nostalgia. Always smiling and in a good mood, Chiazzolino enchants thanks to his skills and qualities. An incredible phrasing that an expert can sense is based on Dario's extensive jazz experience, confirming him for the umpteenth time at the top of the international scene.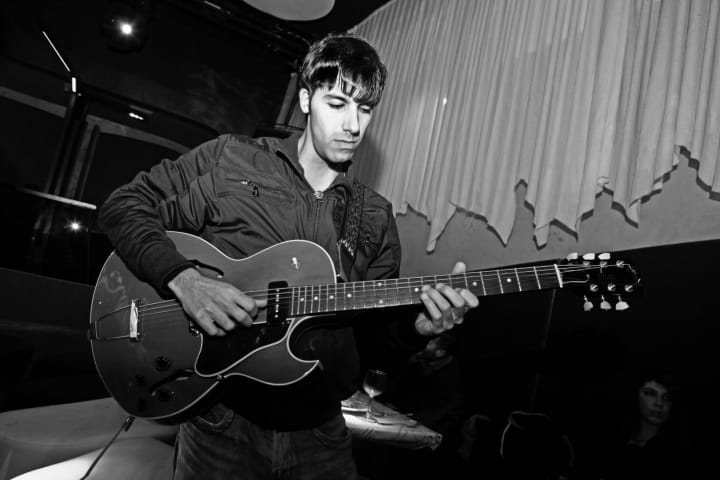 Here is an excerpt of the concert - a video of Dario Chiazzolino performing in a beautiful guitar duet with the famous Peter Bernstein.
Internationally acclaimed artist Dario Chiazzolino is one of today's most appreciated jazz guitarists . Well-known as a phenomenal player with a significant musical personality, he has performed all over the world both as a bandleader and sideman with many of the top American and European jazz artists, including Yellow Jackets, Billy Cobham, Bob Mintzer, Horacio "El Negro" Hernandez, Andy Sheppard, Dominique Di Piazza, Jason Rebello, and many others. According to the famous USA Magazine Guitar World, Dario particularly impresses thanks to his innovative improvisational skill. His phrasing is unpredictable, and looks forward to the future.
The winner of numerous awards, Dario has been playing guitar professionally since age 14. He was the best guitar player in various music competitions, including Umbria Jazz Festival (IT), Top Jazz (UK), and several magazines such as Italian Jazz, Suono, Jazz Guitar Magazine, GuitarList, and D-Mag.
His "Principles Sound" project consists of Yellow Jackets members Bob Mintzer, Russel Ferrante, and Jimmie Haslip. They released the CD Lost in the Jungle, and following the recording, Dario took part in the Yellow Jackets 2012 Tour.
In 2010 an original Latin Jazz project was formed, featuring Dario Chiazzolino, guitar, Dany Noel Martinez, bass, Horacio El Negro Hernandez, drums, Ivan Bridonand Ivan Melon Lewis, piano, Carlos Sanduy, trumpet, and singer Concha Buika. They released the album "Proposition" (and other main latin icons as Ramón Porrina, Jerry Gonzáles, Inoidel González, Javier Masso "Caramelo", Fernando Favier, Diego Guerrero, Ivette Falcón Urgate, Daniel Martínez Miranda.He has recorded eight albums as a leader and 12 as a sideman and an in-demand educator. Dario has taught in Italy for 15 years and has held teaching residencies in Europe and the USA.
Since June 2016, Dario has collaborated with the Spirit Fingers (formerly known as Polyrhythmic). The band includes pianist and composer Greg Spero, bassist Hadrien Feraud, and drummer Mike Mitchell. Dario's playing is featured on the Spirit Fingers' self-titled debut album, released on March 16, 2018, on Shanachie Entertainment. Dario Chiazzolino has been performing extensively with them to sold-out audiences throughout the United States and Europe.
An in-demand educator, Dario has taught music and guitar for 20 years. He has held teaching residencies at the Long Island Conservatory of Music in Albertson, NY, Long Island City Music Academy in New York City, NY, and the Music Conservatory of Westchester in White Plains, NY.
In addition, he has conducted masterclasses across Europe and the USA in several prestigious Music Colleges, Universities, and Music Conservatories.
Dario is currently part of the Adjunct Faculty of Music at the Borough of Manhattan Community College in Tribeca, NYC.
Reader insights
Be the first to share your insights about this piece.
Add your insights