Black Girl Magic
A Digital Empire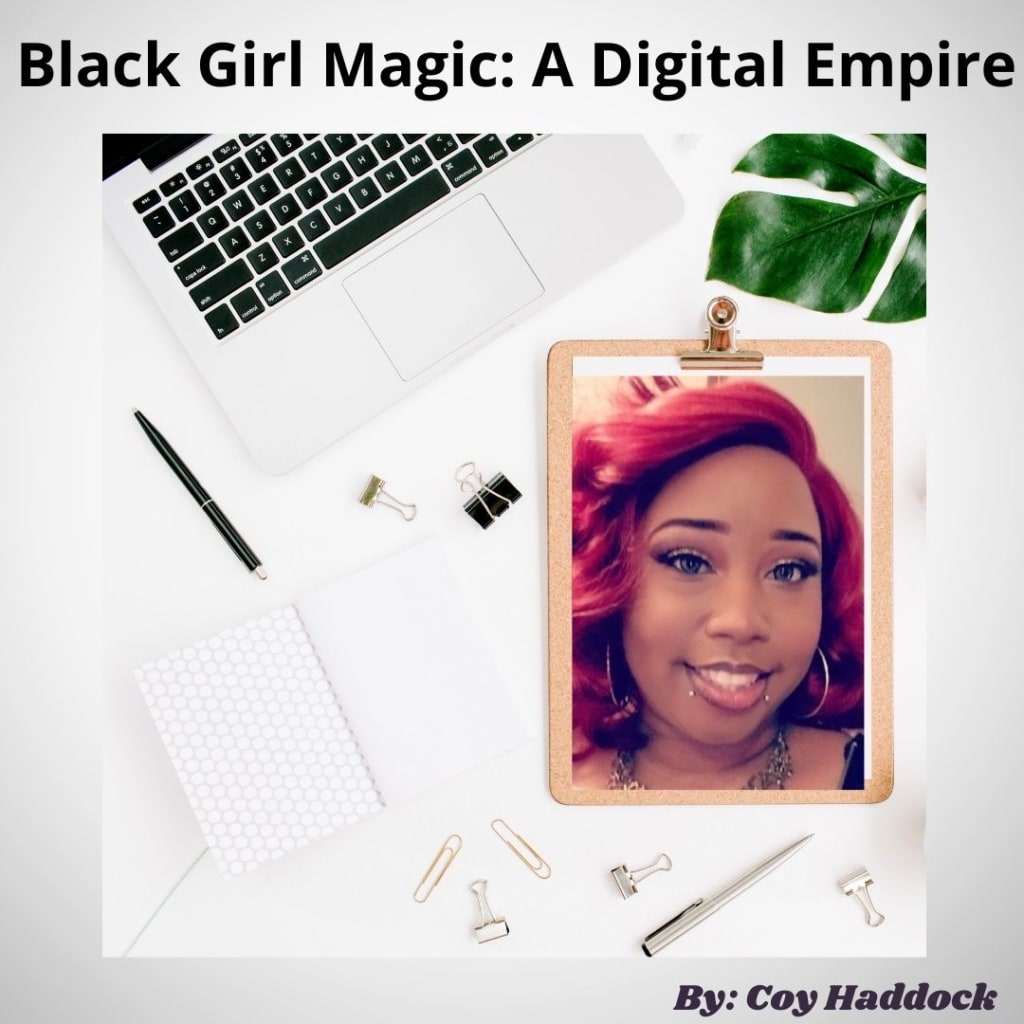 Who is my Black in Business Inspiration?
When I first thought about this prompt, there were numerous people who came to mind. Actors, actresses, athletes, sports moguls, businessmen, and women…you name them, and I thought of them. But in really thinking about people who have inspired me, it's not a traditional celebrity. Rather, it is someone far closer to home. While I have not had the pleasure of meeting this person face-to-face, I have followed her and interacted with her via social media and virtual communication for approximately 2 years. At every turn, this beautiful Black Woman has inspired me with her business acumen, generosity of spirit, digital entrepreneurship, and her unmatched ability to monetize opportunities.
Growing up, I watched my parents struggle – while we always managed to scrape by, there was room for little extras. Add in the athletic events we participated in and what little "extra" there may have been was quickly swallowed up. No-one tells you how expensive items like tennis racquets, shoes, strings, grips, and tournament entry fees truly are. By the time you find out, it is too late and you are deep into it. On becoming an adult, married with a child of my own, I quickly realized just how much more expensive life was. Of course, coming from an athletic background, I wanted to offer my child similar options. Tennis, however, did not spark her interest, so we moved into gymnastics, dance, and MMA jiujutsu.
I know we can all well imagine the expense associated with these sports and this is on top of the necessities (rent, transportation, food, utilities) and does not account for more luxury items (cell phone, Internet, gym membership, etc.). I am fortunate that my 9-5 job puts me above the poverty line but not far above. How could I, a Black woman, with day-to-day concerns, truly feel empowered and inspired by celebrities so very far above me. Their concerns are made easier and more manageable with money and resources that I simply do not have access to. While I celebrate their accomplishments and certainly admire them for their success, fame, hard work, and talent, I wouldn't say they truly inspire me. After all, I am hardly likely to suddenly develop a stunning ability to wow crowds with my singing prowess a la Beyonce or become endowed with basketball greatness a la Lebron James.
In looking for ways to increase my own income, to maximize my time and productivity, I stumbled across the profile of Stacie 'The Plug' Stiletto. At first glance, Stacie appeared to be a woman like me. A Black Woman striving to provide, uplift, and support herself and her family. A woman who has had to make hard choices in life, a woman who is still working on herself, a woman who seeks every day to become better, smarter, more capable, and competent. A woman whose goal is to step a little bit closer to reaching true financial freedom while maintaining autonomy over her life and exercising a solid work-life balance. I had to learn more.
Diving deep into the Inter-webs, I found myself astounded and inspired.
Stacie 'The Plug" Stiletto is heavily involved with numerous digital ventures which afford her the unique opportunity to create her own schedule while working from home and earning substantial income. Now I realize that statement makes her sound like she is involved with an MLM of some sort, but nothing could be further from the truth.
Allow me to introduce you more fully to a woman who opened my eyes to all the prospects I was mindlessly allowing to pass by.
Who is Stacie Stiletto?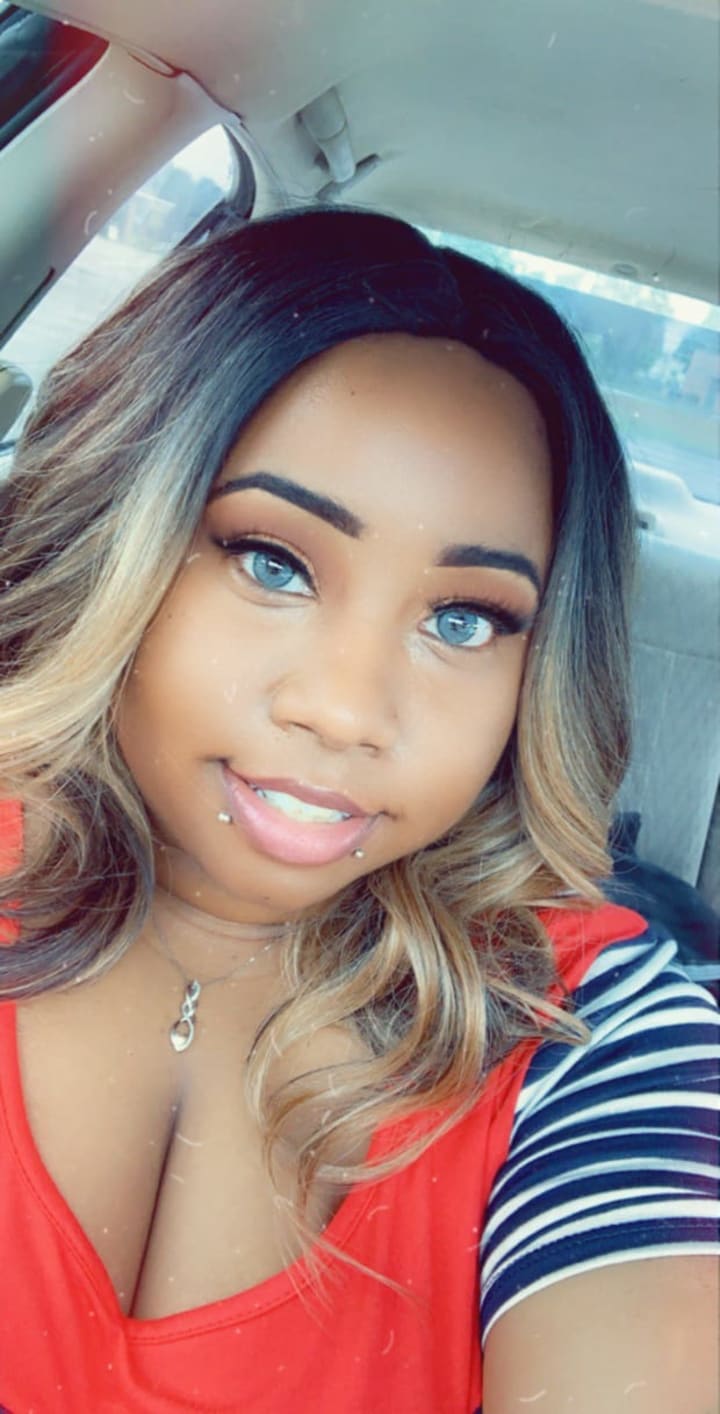 First and foremost, Stacie Stiletto is a brand unto herself. The self-described quirky narcissist comes off as anything but narcissistic during a scroll through her social media accounts and website. Rather, she is an intelligent and highly driven woman who pounces on unique opportunities to create capital and build a financial empire. However, what is most shocking is her persistence in educating, empowering, and encouraging others to learn and grow from her experiences. Her passionate belief in the power of sharing knowledge to change lives is equaled by her conviction that you must diversify your talent to create capital in multiple industries. This California native turned Southern Belle clearly shows how a woman can take control of her own destiny and monetize endeavors that previously have been overlooked.
Ms. Stiletto has a foothold in many and varied industries. Currently, she works as an ESL consultant for over 15 companies, a virtual assistant, mobile lash technician, erotic content creator, virtual companion, and professional friend. This is an entrepreneur who the pandemic could not stop, a businesswoman who cannot be tied down to any one particular field, a digital hustler who is an inspiration to every Black Woman (or Man) who has felt trapped and constrained by finances.
I think what makes her profile stand out, even more, is that her pages are not private nor is information hidden or difficult to find and access. Rather, she delights in sharing digitized employment prospects using her signature call to action, "Money is falling from the sky." This catchphrase serves as a beacon, alerting her followers and fanbase that a new avenue of income has opened up and there is a possibility of increasing the revenue flow. These new financial pathways come in the form of Google surveys, ESL companies who are hiring, and networking opportunities for content creators of all niches.
I personally have benefitted from heeding her call and making myself available as an ESL consulting applicant as well as a survey taker.
How does she stand out even more as a Business Woman?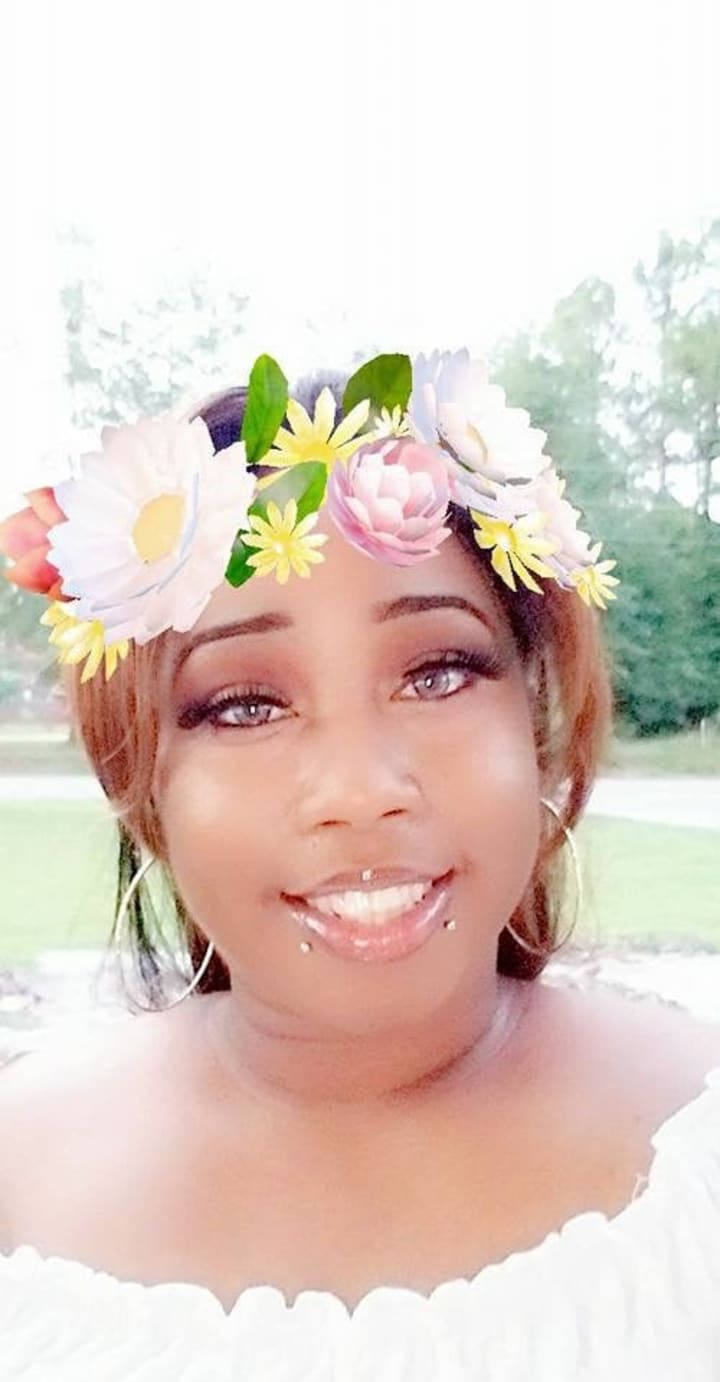 Ms. Stiletto's contributions do not simply come to a crashing halt. She also provides paid consulting sessions designed to support and increase your knowledge and confidence as you step into new realms of employment. Some consulting sessions require you to spend a lot of money to receive very little knowledge. Not so in the case of Ms. Stiletto. During the session, she requires you to be ready with paper and pen for notes, encourages questions, and takes her time to truly explain the basics of getting started with a given company, how to calculate income, how to analyze your earnings, and much more. Homework follows the class which just cements the lesson.
Further separating her from the legion of other businesses offering paid consulting services, Ms. Stiletto can and frequently does back up her financial claims. Any observer through her social media will notice how she often posts screenshots of payments received for her work as a virtual companion, virtual assistant, and ESL consultant. Undeniable proof that she is not just "having us on."
Contrast that with the conference or paid training that is supposed to 'show you' how the big bucks are made. I know I have attended several. Never once has any of those conference leaders shown me how much money they have made or even how to truthfully start. Rather, it is almost a game in which I am the pawn to hand out more and more funds which will purportedly allow me more and more access. Even in the world of freelance writing, I see advertisements daily that claim they can show me how to make 6 figures as a writer if I just... click here…enter my credit card information there, and so on and so on.
Ms. Stiletto's consistent presence across social media, her unwaveringly courteous and direct approach to her clients, steady income streams, and infectious enthusiasm drew me in. I wanted to learn from her. I needed to know how I could profit from pursuits that would fulfill me while not overly interfering with my current job and life obligations.
My Direct Experience
Upon reaching out to her, I truly became aware of her generosity and the genuine caring she has for all of her clients and customers. The professionalism in which she handles each request, the detail she provides in consulting sessions, and the follow-up after a session is truly remarkable. Black Women are frequently overlooked in business or not afforded the respect they and their services are worth and yet Ms. Stiletto brokers none such foolishness. Her message is clear: I work extremely hard to stand out in a world that does not always appreciate Black Girl magic or understand the digital endeavors that sustain my lifestyle. I am ready and willing to support you on your journey but remain respectful, open-minded, and ready to put in the work, all of the work even when it is hard, or uncomfortable, or scary.
How could such a mindset and message be anything other than inspirational? How could I - a Black woman in the same world, feeling restricted by my finances, lacking freedom because of a lack of money – not be inspired? How could I not reach out? How could I not be eager to soak up knowledge, bask in success, be revived through support, and through consultations and conversations, learn to monetize more of my own endeavors? Short answer, I couldn't. I didn't.
So how has this inspirational Black Business Woman changed my life?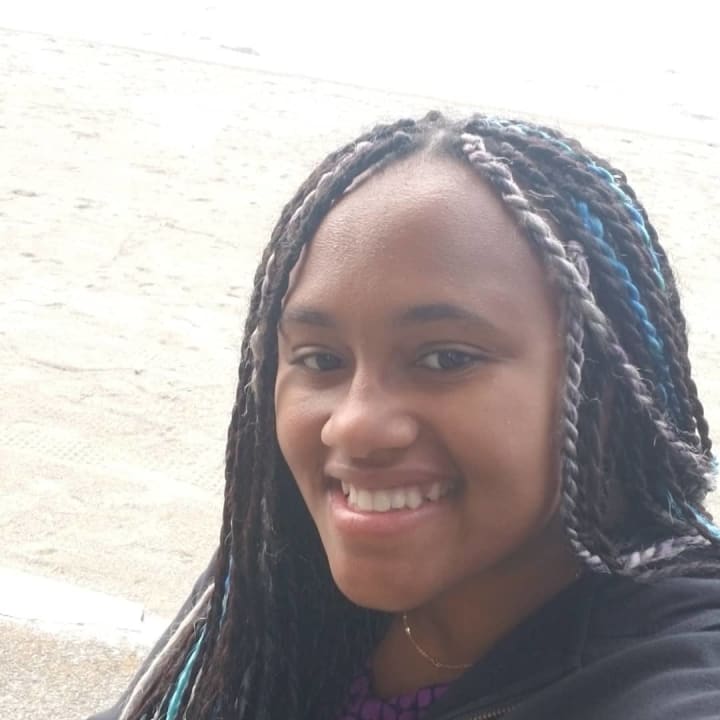 I am proud to say I am currently a contracted ESL consultant with over 600 days experience and a fully booked schedule. I teach students of all ages from all over the world. I am also regularly utilizing my experience as a resume writer, editor, book reviewer, and freelance writer to explore content creation, contribution, and collaborations that I previously would never have even considered.
I took advantage of her class on Canva Design and learned to illustrate my own content, a skill that has served me well. Watching her work, observing how she takes advantage of her skillsets for her financial gain has inspired me to write, illustrate and self-publish two books of my own: (Bessie & The Billion Blankets & Dad's Big News)
Her resolute support for me and my journey even as she continues to build herself up and take advantage of her own increasing opportunities is unparalleled. For the first time in my life, I have felt that a Black businesswoman who built herself up from the ground up also saw something in me. How could I not be inspired to break free of my own financial chains and work to become a Black businesswoman myself?
As I work, learn, and grow from Ms. Stiletto, I am inspired to become an inspiration to a little Black boy or girl myself. Beginning with my own child who is now more able to enjoy her athletic pursuits without worrying about the uniforms, travel, equipment, and associated fees.
Thank you, Stacie! For being who you are, for believing in me, for inspiring me, and for being the inspiration you are to others!
If you liked this story, please feel free to leave me a heart. Thank you for reading!
goals
About the author
I love writing, reading, editing, illustrating, and daydreaming about all things words! If you can't find me staring at a blank Word document, find me on the beach with a chai tea latte & a good book!
*Published author on Amazon.