Bitters and Honey
The cocktail of 2020 and a toast to 2021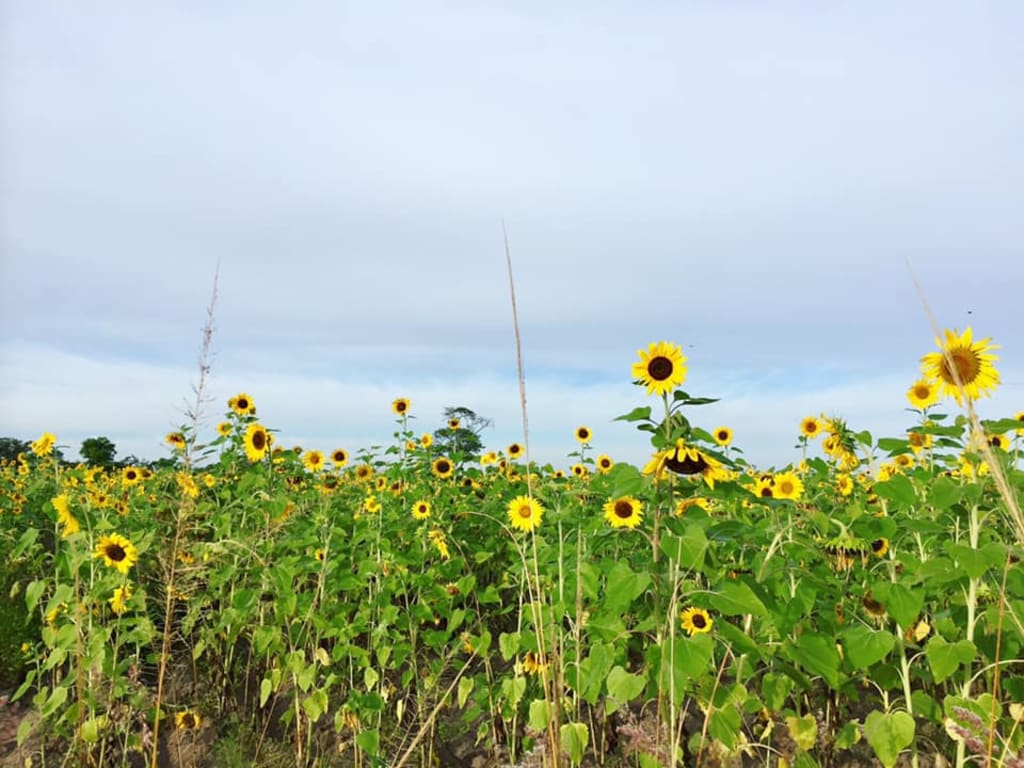 As I pulled up to a stop sign, just miles past my childhood home, I caught a glimpse of my feet. Overcome by both horror and amusement, I sighed. "Happy 2021" I grumble-giggled to myself. I was on my way to a dental consultation, in slippers.
After years of maintaining a blog, I haven't written since April. I told myself if I was going to write, it would finally be a book. I even scribbled "write a book" on our chalkboard that sits in the hallway outside our kitchen in Zambia. The chalkboard that was one of Carl and I's first projects built as a team, two long (and yet somehow short) years ago. But no matter how many times I passed it on the way to fetch myself a snack, the motivation to write remained dormant. It's funny how we may accidentally deny ourselves the things we take the most pleasure in.
So here I am, sitting at my parent's dining room table in Brooklyn, desperate to capture the cocktail of moments and feelings that formed this past year of my life.
Every sprinkle of bitters and drops of honey.
2020.
After 27 months with the Peace Corps, returning to Zambia for a second position represented what I had been craving most of all as a 26 year old- a sense of direction. My Zambian colleagues and I rang in the new year with increasing momentum and I was elated to support their mission of connecting teachers in our small city of Chipata to Sexual and Reproductive Health (SRHR) services so that they can guide and support a generation of teenagers through self-awareness and healthy choices.
I have this sometimes debilitating fear that I won't be able to do justice to certain moments in my life-I think it's what often stops me from writing. While my experiences with Peace Corps were irreplaceable and the most transformative years of my life, I must hold myself responsible to never romanticize these years and the work I was a part of. "Development" work, especially when it involves foreigners, should always be seen for its flaws before you can properly evaluate its potential.
In the middle of March, the Peace Corps announced that everyone was coming home. In a series of emails where thousands of words bled on the page through my irrepressible sobbing, a phrase caught my eye: field termination. Essentially it declared that against all advice, a volunteer was allowed to refuse the ticket home and stay but was expected to turn in their work passport, current work VISA, and make all their own arrangements. I called Carl immediately.
We drove to the Malawi border, with my heart so high up my throat I thought I was going to puke. After explaining my situation, I was allowed to exit Zambia and reenter with a tourist VISA on my personal passport.
And so just like that-I stayed.
Months later, when a friend was visiting the same office she said they asked about me: the girl who never wants to leave Zambia.
Unfortunately eventually, I had to leave. But first not without 7 months of both incredible and demanding life-lessons. Experiences that will undoubtedly carry through into 2021 and onwards.
I cultivated deeper relationships with Zambian friends. I had always been proud of my efforts to integrate into my rural post where I was alone as a volunteer, but once I had transitioned to Chipata, a small city, it was so easy to fall into inexcusable habits of hanging out predominantly with Americans. Without the distraction of other Peace Corps volunteers, it was as though I could suddenly see more clearly. And from it my friendships strengthened. And from that, my sense of community.
I learned the beauty and struggle of living with someone you love. After losing my Peace Corps housing, Carl and I decided to move in together. I learned that through moments of tension you can fall deeper in love because these are rare glimpses of vulnerability for someone as composed and even-tempered as my boyfriend. I grappled with the reality that more than one thing will go wrong at a time, and the importance of juggling the things that cause me stress. I learned to remember that my partner is my partner. We are a team and we will face whatever, together.
I had to convince myself that it's okay to be unemployed at 27. Over and over and over again.
I realized that just because I don't have a job doesn't mean I can't work. A local youth center for girls welcomed me with open arms and I spent an endless amount of hours there making masks with girls. I had visited this same youth center on a few occasions as a Peace Corps Volunteer but never with enough time to encourage relationships or to truly see the amount of hard work that is displayed every single day by their untiring staff. They have created a hub for future female leaders and I am so grateful to have witnessed it from the inside.
I learned what it means to create something. I've always been in awe of Carl and his cofounders. The drive to create something that wasn't there before is one thing, but the determination needed to followthrough and execute is remarkable. They took an idea and they brought it to life. 6 years later, over 4000 rural farmers are connected to stable harvest prices and services.
At one point I had come across a Harvard Chan podcast interviewing a public health graduate/former Peace Corps Volunteer and a famous Zambian Gospel singer. Their goal was to create a campaign and platform which uses original music and social influence to reach youth in Zambia on the topic of HIV. It's important to note that HIV is still the number one cause of premature death in Zambia. Captivated by such an idea, I reached out to them. I've been a part of the visualizing and executing team ever since. While it doesn't pay, it's been undeniably rewarding to be a part of something. And most of all, to help create.
2021.
So here I am, sitting at my parent's dining room table in Brooklyn, now desperate to visualize and set into motion the year that is coming. The year that is technically…here.
I want to return to Zambia.
UkaniManje, the official name of the organization shared above, has offered to bring me back as a volunteer as we continue to chase funding for the year ahead. I've been able to spend a large portion of my time back in Brooklyn collaborating with the cofounders via WhatsApp and email. Reaching out to foundations, polishing plans, and designing programming. Peace Corps told us that it was going to be the hardest job we ever loved. And don't get me wrong, it was hard (and confusing) and I did love it. But THIS, seeing something and wanting so badly to make it real- is a small dose of torture. How do we persuade anyone to care about HIV during an active global pandemic? How does anyone secure funding? This is the challenge.
Of course none of it is as easy as "they can just bring me back".
As a new organization, it will take a lot to gain the trust and approval of the immigration department. Only they can truly award me my permit to return. Until then, the distance haunts me.
I hope I have the discipline not to read this again until next year. And I hope when I finally do, I'm sitting on our porch in Zambia and smiling.
So here it is.
Dear Allegra,
I want to paint for you the year that is to come.
You found a project that you believe in. A project that doesn't plant images that poorly represents the people which it intends to serve just for money, as many nonprofits often do. A project that is supported and lifted by a team of people native to the country in which it intends to exist. A project that intends to raise and listen to the voices of young people.
Even when it's immensely frustrating, I hope you choose not to let go. Especially during this phase of fundraising. Because someone somewhere is going to say, "This is it! This is what we've been looking for!"
And you're going to say, "we're here and we're ready! Let's do this."
And when that happens it's going to feel so good.
This past week has been the first week of your dad's retirement. After 18 years of listening to your mom demand your dad for a kiss goodbye every day before he leaves for work, here we all are again, only now your mom grabs an apple on her way out the door and your dad proudly demands his kiss. I hope it never stops. What a privilege it has been to watch a marriage work.
When you get to Zambia, you're going to be with Carl again. I have a great amount of respect for the couples in the world who have mastered long distance. While we continue to learn what works and doesn't work for us, we know that we are stronger together than apart. I hope the distance reminds you never to take advantage of your moments under the same roof.
And just how damn lucky you are to love and be loved.
I hope you don't forget that you have an obligation to become the best version of yourself as a white foreigner in an African country. You will make mistakes time and time again, but the will to listen, learn and evolve from those mistakes is most important of all.
Now that you have truly cultivated friendships. Hold onto them. Receive them. Put in the work for them. Enjoy them. And most of all when they hurt, tend to them.
Do you ever wonder over the years how many extraordinary people slipped away when you weren't looking? And you're left wondering the depths that such a friendship could have gone. But now you'll never know.
Often we regret the friendships we lost, but rarely the friendships we worked for. Because it's always worth the work.
You love to garden! You may have stained most of your clothes in 2020, but it's incomparable to the feeling of immersing your fingers into soil. It's the excitement of harvesting a strawberry and the joy of eating it. In 2020 you tried to plant over 30 types of wild flowers. Few succeeded.
TRY AGAIN.
As we journey into 2021, falling victim once again to the illusion that the change of a calendar means something-I hope you acknowledge the absurdity and then ACCEPT IT. Let it fool you and then take the dose of optimism and let it fuel the changes you need to succeed this year.
So you're stuck in Brooklyn for a while. I hope rather than moping you use this time to nourish the version of yourself that you want to be when you finally board the plane home.
Cherish this time with your family.
Call your friends.
Go for walks.
Be kind to yourself.
And please don't forget to write.
Love always,
Allegra