Avocado 🥑 Alo
The Rideshare Nomad strikes again!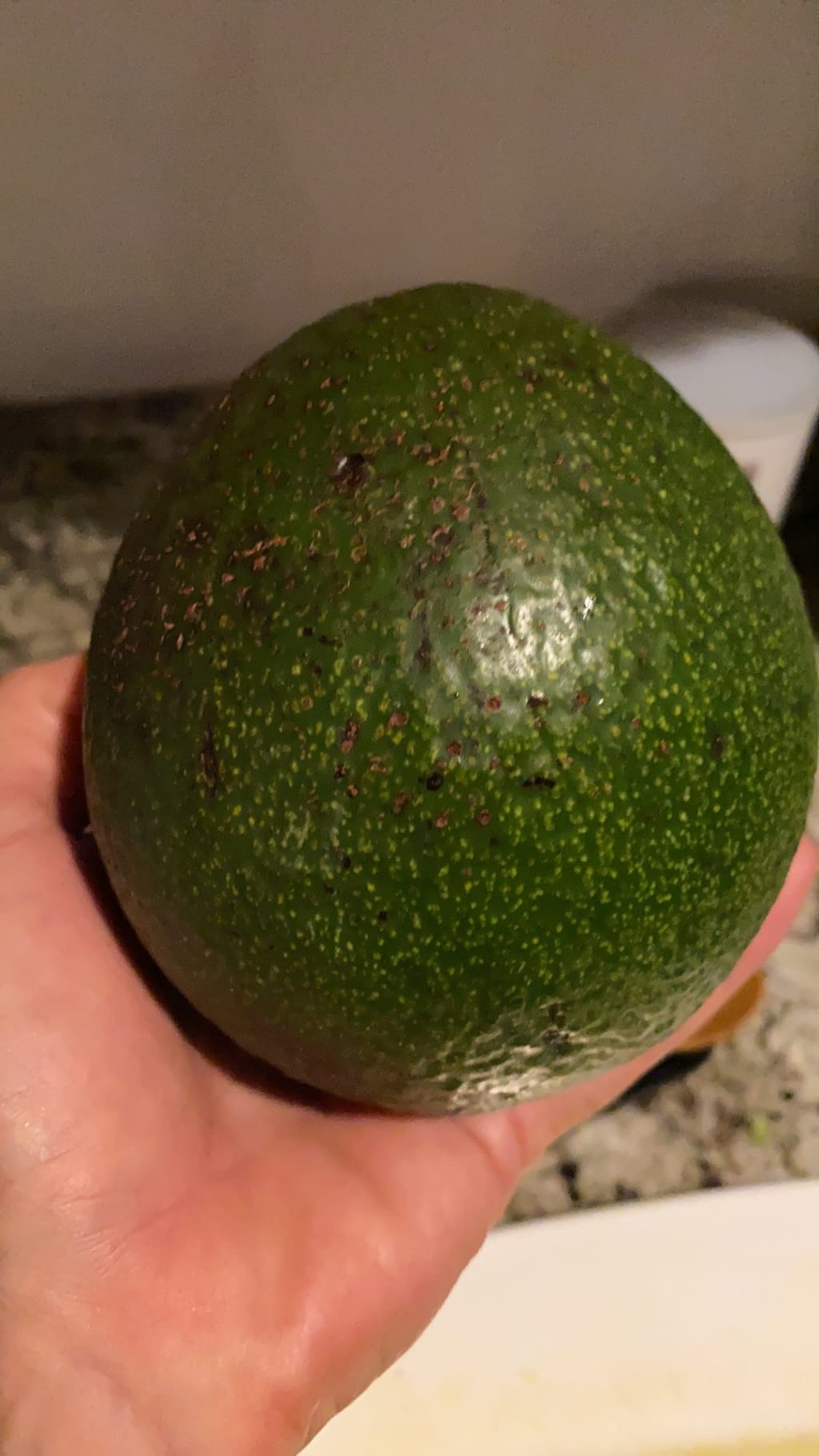 Pūpūkea Avocado 🥑
Exactly one year ago, I moved from town (Honolulu) to the North Shore of Oahu. After spending most of my life in Honolulu, my wife, Kiyari, had randomly been looking at rentals on CL on the Northshore. We were fed up with town. Honolulu had become so overly crowded, expensive, dangerous, and stressed.
Being a rideshare driver in Honolulu can be fairly lucrative, but dealing with drunk and disrespectful locals and tourist alike started wearing on me. I would come home pissed off most nights. During the days, I worked on-call as a Substitute Teacher for the State of Hawaii DOE and Punahou Academy (where x-president Obama graduated from). If I wasn't called into work, I'd usually drive Uber/Lyft, and I pined myself as "The Rideshare Nomad" as no two days were alike, and I could end up anywhere on the island.
After having my van broken into and losing all my expired credit cards (the thief must've been pissed 😤 😂) and losing nothing, we decided to make the move to the Northshore. We found a large Studio in this brand new home that was on three-acres of land and put a rental application in. The landlord really like us so approved us to move in January 2020. After settling in, my wife and 3-year old boy, KK, left for a routine yearly trip to Hokkaido (where she's from) and I did most of the moving myself. She usually spent a few months in Japan every year but 2020 threw a wrench 🔧 in that plan and because of the COVID19 Pandemic, I wouldn't see my wife and son again for 8 months right after my son's 4th birthday.
We were reunited in Sept. 2020, and at that time, most of the fruit trees on the property were bearing gifts. We had Papayas, Guavas, Limes, Lemons, Mangos, Coconuts, and XL Avocados. The house was located on Pūpūkea mountain just above beautiful Waimea Bay where Capt. Cook had first come in contact with Hawaiians. At an elevation of about 800 feet, the place was the perfect habitat for most fruit and vegetables. Prior to the region being zoned for residential properties, it was an enormous Avocado farm. Over time a new strain had developed and the Avos could grow to be the size of a toddlers skull 💀. The Avos on the old tree in front of my unit rippened by December and there were so many that my landlord told us to eat and/or sell them.
I began bringing like 5 or 6 Avos with me every time I drove rideshare and would bestow my riders with a bonus of Avo Aloha that most will probably never forget. These Avos were special and most people could not believe how big and buttery they were. Every time I'd give this gift, a rider's jaw would drop. Most would give me a good tip and thank me in the comment section of the app.
It made me feel really good to stoke people out who helped me out with their business. To me the law of reciprocity is one I try to live by especially in this new age of uncertainty where we need to come together and take care of one another. We have been pulled apart by this most recent election so anything I can do on my end to bridge that gap and show compassion, I take the opportunity very seriously. Hopefully, we can all learn to walk in one another's shoes. Then and only then, can we understand how to live as one. In the name of the Pūpūkea Avocado, I urge you to do the same with fruits or vegetables from your own garden and spread the aloha in your neck of the woods!

J. P. Harrison
I'm a singer, songwriter, guitarist and frontman of the Honolulu band, The Urchinz. I reside on the Northshore of Oahu in Haleiwa. I enjoy writing and am psyched to share my stories on vocal!
See all posts by J. P. Harrison →