A Little Bit About Me
Welcome to my blog.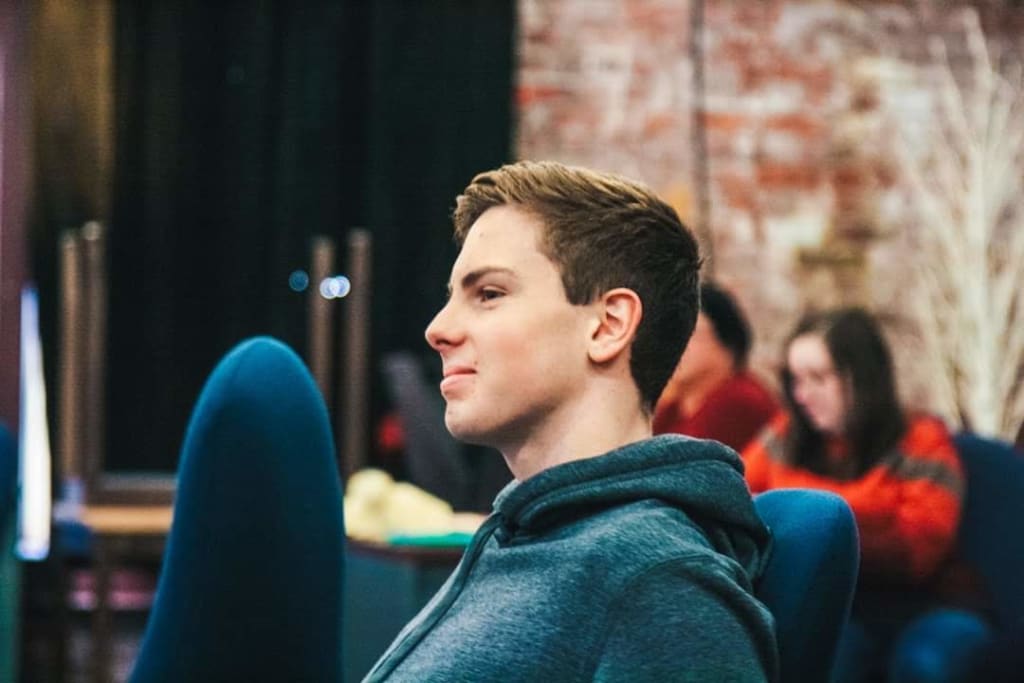 I'm really just another guy.
Hello there! My name is Zachary Boulanger. I'm 16 and halfway through my last year in high school. Recently, I've come to realize how much is trapped inside my head just begging to get out. Most of the time it's random thoughts like "what is Spongebob's middle name?" or something silly like that. But other times, I think about some pretty deep things, and think they might be able to help someone else. So I started writing a blog. As far as content goes, I mainly stick to lessons I've learned on my journey of bettering myself. I try to promote that there is no reward in staying comfortable, and that by opening your eyes to new things, and challenging yourself, that's where you'll become the best you there is. So here it goes. I'll leave it up to you to decide whether it's really meaningful or not. But to help you with that decision, here's a little bit about myself and how I got to be who I am today.
Motivation truly comes from within. In 2014, I was almost twice the size that I am now with no internal drive to do anything of significance. I knew I was meant to be greater, but lacked the internal drive. I didn't like being fat. I didn't like the feeling after binge eating tons of junk food. But I did it anyways. Something changed, however, when I started to run… well, tried to run. The first time I did a road race was atrocious. I did a five-mile run in just under an hour and it sucked. For whatever reason, even though I dreaded every second of that first run, I felt the need to continue pushing myself. So I did!
I couldn't tell you exactly what it was, but seeing the tiny bit of change in my body and soul after a few runs was extremely motivating. I stuck with consistent runs, getting gradually better and better. Then I got a road bike. I joined the swim team. Everything spiraled from there. Suddenly I was a triathlete competing for the provincial team. After a few months I really saw the changes in myself. I was happier. I was more confident and outgoing. The positive changes I made to my physical health inherently impacted everything else in my life in a positive way.
Lucky for me, I was able to shake most of my bad habits and transform myself before I entered high school. So once grade nine started I was able to start anew and make a better future for myself. Because I started to motivate myself to train for a triathlon, I was also able to motivate myself to do greater things such as be more positive, embrace challenges, leave my comfort zone, and constantly try to improve myself.
I'm now a provincial champion in both triathlon and competitive singing. And I'm not afraid to take big risks. For example, I used all my savings last summer to fly to Toronto and audition for a musical only to get turned down. I also joined an entrepreneurship program that I didn't know anything about. This program, called the IDEA Centre, has taught me so many valuable lessons and given me immense confidence to do anything. So that's why I'm here. I'm here because this is another beautiful challenge. 16 years old, and about to graduate, I'm building my personal brand with hope to influence people to find their perpetual positivity by sharing my unique perspective of our small world.
Find me on Instagram @zacharyboulanger_ to follow me on my journey as I try to inspire others to have a different look at the world their in.