7 Step Action Plan For Instant Motivation
Most people want to be motivated, but very few are able to do it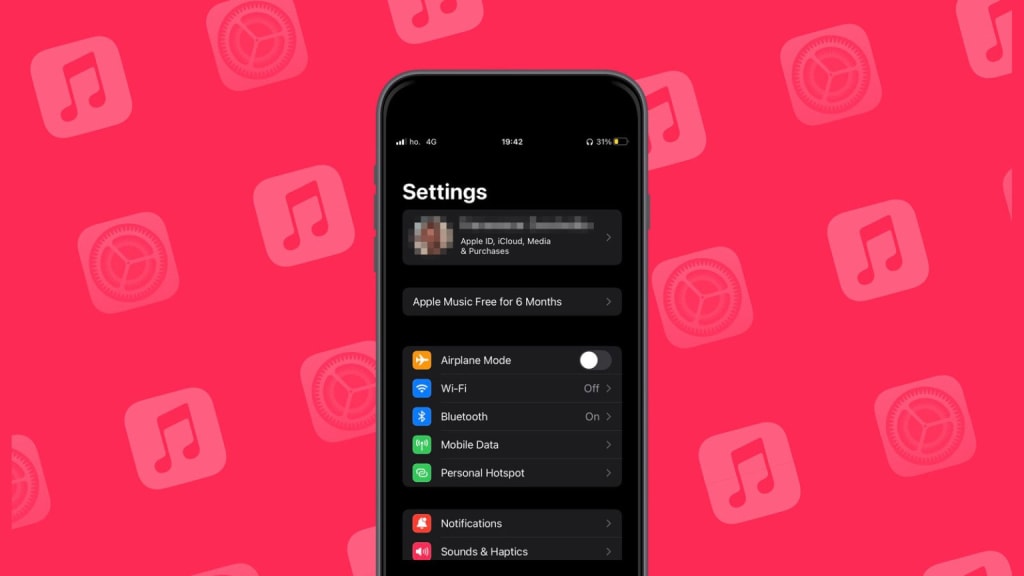 Most people want to be motivated, but very few are able to do it. Athletes are able to summon unstoppable energy and motivation. It is difficult to get up every morning when the alarm rings. This blog post will discuss 7 steps to instant motivation. Although it may seem impossible, instant motivation boils down to an action program.
To keep our pace up, we all need action plans. Action plans are useful for routines, business planning, and setting new habits. If you're willing to work hard, an action plan can help you save so much time.
It is important to create an action plan that works for you. It will help you move in the right direction. How do you know if you're heading in the right direction? This is a difficult question to answer, but not impossible. It takes work and reflection. Understanding what you want and why is essential. Because it's a step-by, step process that helps you achieve results, the action plan can be used to accomplish almost any goal. This action plan can help you find instant motivation.
This is a great way to get started if you are interested in starting a business. This action plan assumes that you are willing and able to go the extra mile in order to achieve results. It is crucial that you are willing to go the extra mile before we move forward. You won't achieve the results you desire if you don't. It will be impossible to move forward. It's not about being motivated, but it is about doing the extra work to be successful.
What do you know?
This term was popularly created by Steve Oshler. This term is similar to Simon Sinek's "Know Your Why": You need to understand why you are doing what you do. You must have a reason for taking action. Everything will be a failure if it isn't. It's like someone who wants to exercise. You are enthusiastic on day one, but then you start to lose motivation on day twenty.
Your reasoning is the first step in the action plan to instant motivation. This is a quick tip I learned. Although it may seem simple, the actual answer is not easy. There are many reasons we do what we do. It will not be easy to find the one that is most relevant to your goals. Let's say you want to write books. There are many reasons people write books: to make money, build an audience, be an authority figure, or use it to build a business.
It is difficult to choose one reason. It is easy to lose your focus if you have multiple reasons. It is crucial to have only one reason for doing something. This will make it easier to find the reason you're doing something. As you progress, your reasons will become more compelling.
Visualize and reflect
The second step in the action plan to instant motivation is visualization. This is where you can visualize and reflect on your goals. What is one thing that you have to be motivated immediately about? Once you know the answer, visualize the results. How will you live after publishing that book? What amount of money would you like to make from the book?
What are you going to do with your money? How you feel about it after you have achieved it is the reflection of your life. Are you excited for the future? When you reach your goals, reflection is also helpful. Fear of the unknown can cause us to lose motivation. Fear of failure or success is a common fear. Many people fear success, even though it may seem strange. Fear of other people's opinions is another reason we may lose motivation. It is important to examine the reasons you are afraid of moving forward.
Fear is a fake event that appears real. You might not be as successful or as happy as you thought. Isn't this how you learn? Everyone who is successful has had to fail at something. Imagine yourself becoming successful. You will soon realize that you have more power than you think. What happens is up to us. It is up to you to decide if fear will hold you back. This is a critical step in your plan to get instant motivation.
Make a plan
It is possible to lose time by not figuring out what you should do. Planning is step three of your action plan to get instant motivation. It is important to have a clear idea of your goals for the day. It is vital that you have a clear idea of what you want to accomplish. Write down, for example, five things that you must do the next day the night before.
This will help you to know what you need to do each day. You will not lose momentum if you know what you must do and when. Most people lose motivation because they don't know what to do. People lose energy when they focus on the wrong things. You need to plan ahead so that you don't lose sight on what you want. This step is not as difficult as the others. Take your time to determine what you should do and when.
Start by eating the frog. Start with the most difficult activity. Because it demands a lot of attention, this is the first thing you should do every morning. Writing is how I begin my day. It helps me get my thoughts out quickly. My blog posts are also written early in the morning. You may have a different routine. But, look at the tasks you are responsible for and determine which ones require your most attention. This is a great way to get instant motivation.
Create a routine
You will be more successful if you have a routine. This is because it helps you stay focused on your goals. This is an important step to help you feel motivated immediately. It is important to have a routine. This will motivate you to do the things you want, even if it's not something you really want. These are the things that you do naturally.
These things will naturally come to you if you have a routine. Writing routines are a common tool for successful writers. They have a set of writing routines that include when, where, and how long they write. They become more proficient the more they practice this. It is part of their identity. Take a look at your habits. How can you make your life easier?
You should be focusing on when you get up, what time you sleep, how you wake up, how you start the day, how much you will work on each task, and when your breaks will occur. It will become second nature once you have it down. This is how successful people stay focused and create routines that lead to success.
Get started
Next, you need to get started on your day. You must be able start your day immediately to get motivated. This means getting up early. It will be more difficult to get up in the morning if you don't sleep enough. This is why you should get up at 6 a.m.
This is often when people succeed. You will be more active and your brain will be more alert. There is no pressure so you can do more. People wake up at 6 a.m., so there is a lot of distraction. Start your day by getting up on the right schedule. A moment of inspiration is another important thing you can do to start your day right. It can take many forms depending on who you're. It could be listening to or watching motivational videos. Others may use affirmations, meditation, or meditation.
For instant motivation, you need to start your day right. If you don't get started right, you'll find yourself struggling to get through the day. This is something you should keep in mind as you go through the earlier steps. This can be written in your daily routine to help you plan when you will wake up at a time that suits you.
Move
Dancing or exercise is a great way to get motivated instantly. Science has shown that dancing in the morning can not only fire up your brain, but also give you a lot dopamine. This hormone is responsible for happiness. You will feel more motivated if you are happier. Exercise is a great way to get motivated to do difficult tasks.
Your body can also be woken up by movement. You might not be a morning person. This step doesn't need to be difficult. First, pick a song that gets you moving. You need something that will motivate you to get past your negative voices. Your voice can lead us to trouble, so it is important that you choose one of your favourite songs. It doesn't matter where or when you hear it, the song that makes you happy. You will never stop going crazy once you have done that. You can exercise or dance any way you like. You will feel the same way, and your body will respond in the same manner. This will make you more motivated to complete tasks that you had been putting off.
It's no surprise that many successful people start their day early. It's a great way of feeling energized. Sometimes the best place to get an energy boost is right in front you.
The right food
You will feel motivated immediately if you eat food that is high in protein. This is the final step of your action plan. Food that is too heavy for us can cause us to feel tired. This will vary depending on our individual circumstances. You should avoid carbs in the morning. It's been shown that carbohydrates in the morning can make it difficult to concentrate. You can't refuse bread, so make sure you have a protein-rich meal.
A protein-rich breakfast typically includes eggs, meat, eggs, seeds, and avocado. Oats, fruit, muesli, and other breakfast options are known to get you the results that you want. Smoothies can also be beneficial, especially when you combine the right ingredients to get instant energy and motivation. These ingredients include avocado, butternut, chia seeds and bananas. There are many smoothie recipes available. You will be amazed at the results if you include these in your breakfast routine.