10 Inspirational Quotes to Help You Beat Procrastination
I use these quotes to help me stay on track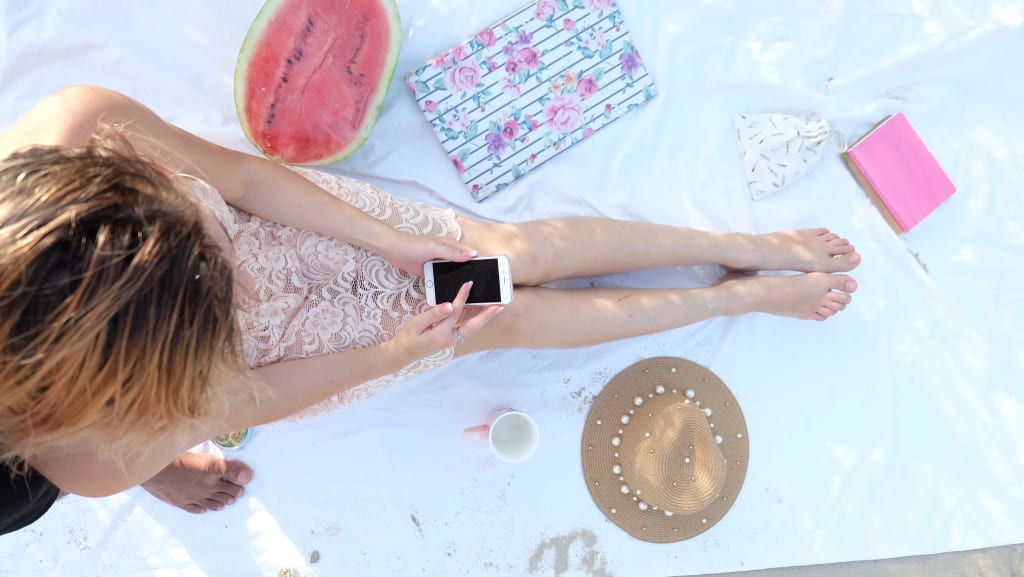 Image by The Lazy Artist Gallery on Unsplash
Procrastination has a nasty tendency to rear its ugly head when you need productivity the most.
If you're anything like me, you procrastinate on tasks that require mental exertion. This goes beyond the much needed spring clean or putting off attending a meeting to build a prototype for the latest life enhancing gadget. No, my struggle with procrastination goes deeper; it's about holding onto unfinished ideas and pulling them out in the hopes that one day they will turn into something worthy.
I've had to find strategies to beat procrastination. This is what has worked well for me.
Never delay making decisions. If you think you need time to think things over then set a time limit, then hold yourself accountable. Otherwise it becomes a sneaky way to procrastinate.
Review your activities regularly to make sure that you are focusing and doing the things that matter the most.
Eliminate distractions. I clear my desk and silence notifications before I start right. I remind myself that the sky won't come crashing down if I miss a call or two. My mantra is — there is no loss in my universe. It works.
Make it easy to act by gathering all the information you need before starting on a project or task.
Stop wasting time with useless information and get right to the point. You can only do so much research before you have to act. I tell myself often that good enough is good enough, otherwise I'd be stuck in a loop where nothing ever got done.
My best and most effective strategy is reading inspirational quotes. I write them on post it notes and stick them in prominent places around my house where I can easily see them as I go about my day. This is where I place them -on the bathroom mirror, by my bedside, by my desk, there's even one above cooker hood too.
These are my 10 favourite inspirational quotes to beat procrastination:
You cannot plough a field by turning it over in your mind. — Author Unknown
Some may argue that turning stuff over in your mind is a form if visualisation, a prerequisite for manifestation. And I would say you if have big dreams, and a vision board to support your dreams, that's great, but don't get stuck in the vision. At some point you will have to go out physically and plough that field to make your vision a reality.
Take the first step in faith. You don't have to see the whole staircase. Just take the first step. — Martin Luther King, Jr.
Just make sure there is something to step on before taking the first step. Faith may not see the whole staircase but it is not blind either. It sees something — at least one thing. Without something to hang your faith on you will always find reasons to procrastinate.
If you choose to not deal with an issue, then you give up your right of control over the issue and it will select the path of least resistance. — Susan Del Gatto
Given the choice, I want to be able to control outcomes in my life. If procrastination is what steals my right of control, then I dump it faster than a bag of hot potatoes.
God has promised forgiveness to your repentance, but He has not promised tomorrow to your procrastination. — St. Augustine of Hippo
This quote is the one that gets me to jump out of bed and seize the day. I know most of us probably don't like to think about our mortality. Viewed the right way it can help shift your perspective and spur you into action.
A year from now you may wish you started today. — Karen Lamb
Right now I'm thinking of people who spent the whole of 2020 waiting for things to get back to normal. Others seized the opportunity to explore new ideas and are now streets ahead in their ventures. The former group are now wishing they'd done the same.
Only put off until tomorrow what you are willing to die having left undone. — Pablo Picasso
This one helps me prioritise things I need to do.
Until you value yourself, you will not value your time. Until you value your time, you will not do anything with it. M. Scott Peck
What am I worth? What is my time worth? If I spent a day doing things that don't add value to me or the people around me I'd have to question my own sanity. It's not just adding value in monetary terms but things like bringing joy, or peace, or encouragement.
Often greater risk is involved in postponement than in making a wrong decision. — Harr A. Hopf
There have been times when I delayed doing something for fear I would be making a wrong move. It's better to make a decision and be prepared to live with the consequences than to make no decision at all.
Stop talking. Start walking. — L. M. Heroux
Some people are very good at talking about what they are going to do in the future. "Tomorrow I'll clear out the loft," but it never happens. I've adopted an attitude that I will only talk about my intention when I already have my foot on the pedal. It's powerful, it's inspiring.
When there is a hill to climb, don't think that waiting will make it smaller. — Author Unknown
You climb a hill one step at a time. I try not to let the size of a task intimidate me. Instead, I break it down into chunks. It works particularly well with writing articles. Unless I'm writing fiction, fuelled by my active imagination, I usually take a few hours or days to write non-fiction articles. The main thing is — I get the job done, little by little.
Takeaway
You don't have to let procrastination hold you back. Use inspirational quotes to help you conquer it.
Reader insights
Be the first to share your insights about this piece.
Add your insights