Your Ultimate Guide for the Perfect At-Home Wedding
Did COVID-19 affect your wedding plans? Here is your ultimate guide for the perfect at-home wedding.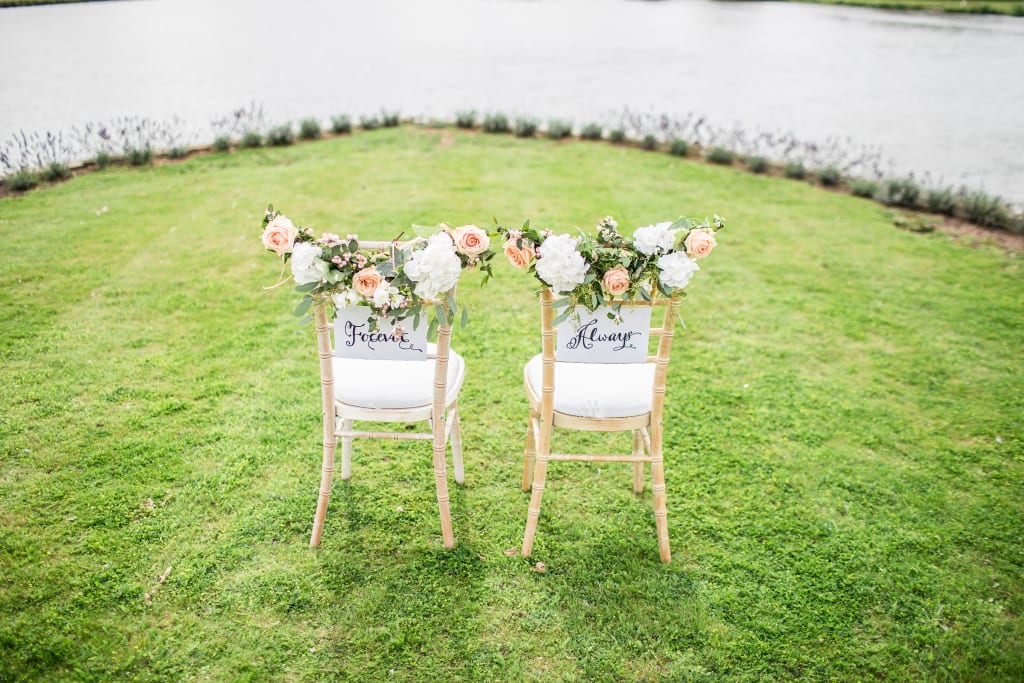 Planning a wedding is incredibly stressful, and Covid-19 has only compounded this stress. Rather than risk scheduling a date at a large venue, many brides are choosing to host their wedding at home. There are many benefits to this, but you need to be prepared. Follow this guide for the best tips to help your wedding go perfectly.
Talk with Vendors
First and foremost, you need to be aware of the spatial limitations of an at-home wedding, not only for your guests but also for your vendors. Create a list of questions for your vendors before you book. This should include basic questions, like if need to postpone or flexibility with changing numbers of guests, as well as what their requirements are for space. For example, your caterers may need extra room in the kitchen, or need to have a plan in place for how the food will be prepared. Remember to be open to changes in small details to allow for your overall vision to come to life.
Get Utilities Handled
Secondly, you need to check that your house can handle the influx of people, and if not, what needs to be done so it can. This means talking with your local companies such as an electric company or a water heater company in Panorama City. Before you call, take the time to write down the number of guests and vendors who will be using the system and how. This will help them when they inspect your equipment and when to make recommendations when upgrades are needed. By getting ahead of this issue, you can avoid any nasty surprises on your big day.
Work with a Coordinator
By taking on an at-home wedding, there are a lot of extra details you need to consider. To help you with this, consider hiring a wedding coordinator. There are a few different types of coordinators out there, including planners to help you from the first day of your engagement to ones that are only there the day of to handle all the little details. Decide how much support you need, and your budget, to help you choose what will be best for you. Don't forget to talk with the coordinator before booking to make sure that you are comfortable working with them.
Set Your Theme
As you plan your wedding, keep your location in mind as you set your theme. The theme can be simple as choosing a color palette or more complicated such as a period wedding. To help you decide, start by looking at your house and what memories and inspiration it provides you. Look at what colors are already there, as you don't want to have to paint the whole place to fit your wedding. Once you have your theme chosen, you can use this to help make decisions from dresses to decorations. Don't be afraid to try one of the many apps or websites out there to inspire you.
Find Rental Equipment
Moving forward in your planning, you want to start figuring out what you own and what you need to rent for the wedding. Rental costs can vary depending on what equipment you need and how much of it. Start by taking inventory of what you have available already, such as seats, barware and linens. Then make a list of what you need for the big event. This should include whether you need a tent if having an outdoor ceremony, as well as any items your vendors may need such as extra flooring. Once you have your list ready, start contacting companies to get the price that is right for you.
An at-home wedding is an excellent way to bring an air of sentimentality to your big day. Take the time to plan your perfect day to celebrate the love you share with your partner. Just don't forget to consider hiring cleaners to help ensure your house is returned to perfect after the wedding.