Wedding Color Schemes for Every Season
No matter the season, your wedding color schemes can reflect the time of year (and your unique personality) with perfect style and beauty.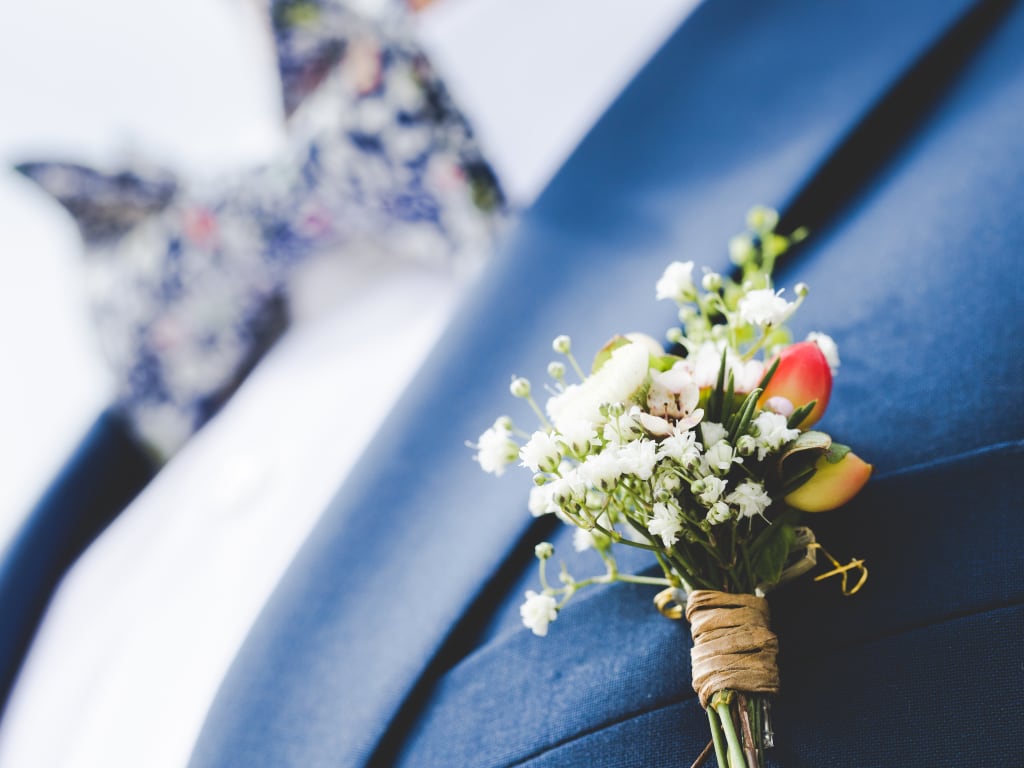 Unsplash
One of the best parts of wedding planning is hands down, choosing the wedding themes and the color combos. Why? There are many reasons. Colors create excitement. Colors help to generate the mood and overall emotional experience of a wedding. Colors personify personal expression. Colors create lasting memories.
Simply put, colors are fun! Therefore, it makes sense that you want your wedding color schemes to be the best it can be, no matter the season.
Whether it's reflecting the soft, cozy shades of the harvest season, the festive and glittery colors of winter, the bright and cheerful hues of spring, or the bold, deeper colors of summer, you want your wedding color combos to be epic, making everyone want to talk about them for years to come.
This article will give you many creative ideas for all seasons so you will never lack inspiration. With so many fun color combinations to choose from, you will be sure to construct the perfect wedding of your dreams!
Spring
When it comes to spring, everyone is cheerful and excited because the earth has come to life once again: the trees, bushes, and grass all radiate their new shades of bright green and the flowers have sprung in all their multi-colored glory. It's no wonder there are so many spring weddings!
If you choose to marry in the spring, let the natural spring-time inspiration flow over into your wedding colors. Whether you choose trendy and modern combinations or the more traditional tones, you can't go wrong with the following combo ideas:
Apple Green and Lemon Yellow Wedding Color Scheme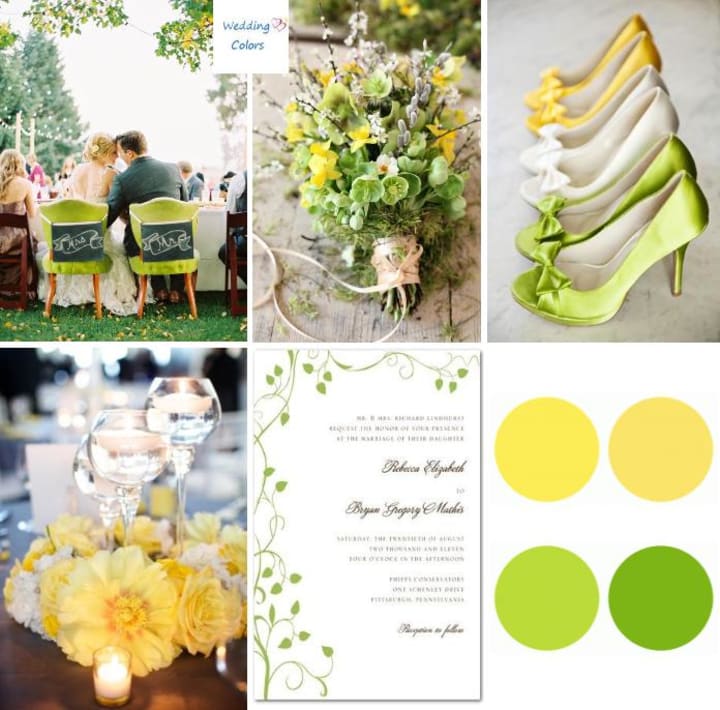 Talk about a wedding that resembles the aliveness of spring? Bright yellow and greens combine nicely to evoke the happy and cheerful emotions of springtime. Make your guests feel rejuvenated and energized with these playful colors! These will also look beautiful in wedding photos you must have taken.
Rose and Peach Wedding Color Scheme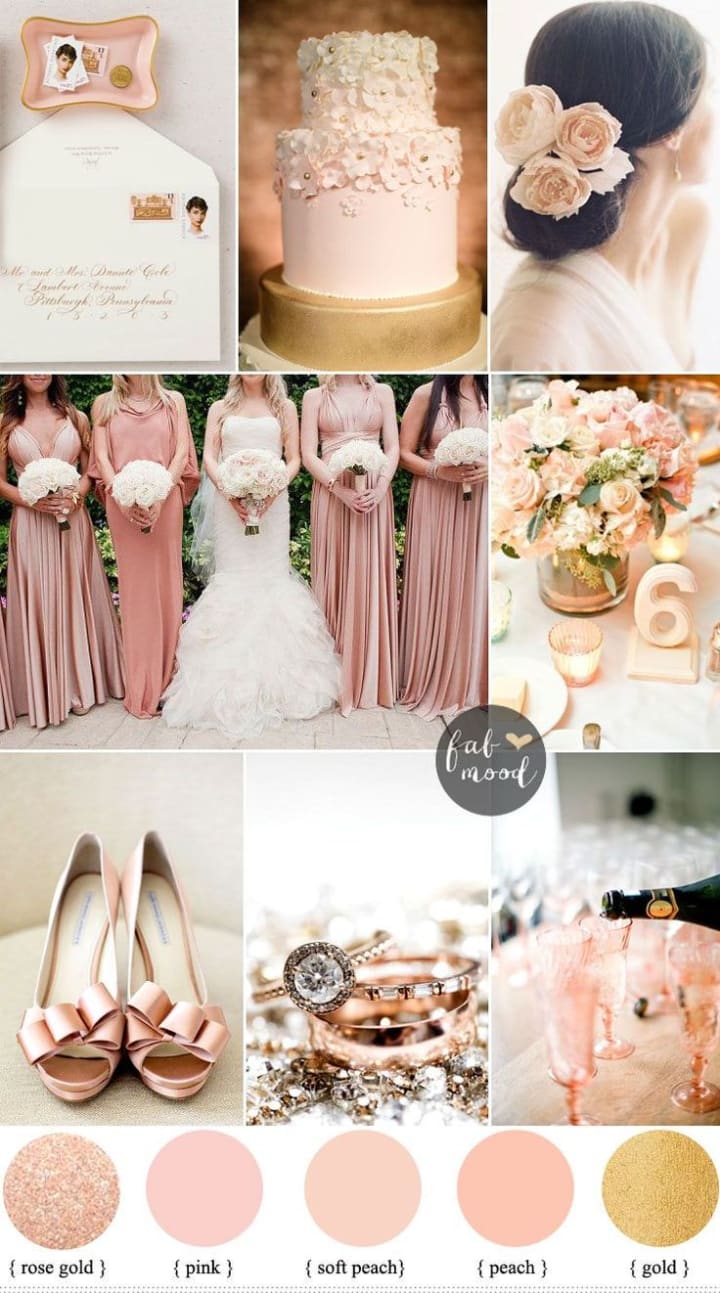 Shades of pink, especially different pale pink tones, are always endearing colors; and peach is a popular choice for today's modern wedding.
For a beautiful effect, just add rose gold and classic gold to the peach colors and you have a combination that both charms and warms everyone on your wedding day.
Traditional Pastel Wedding Color Scheme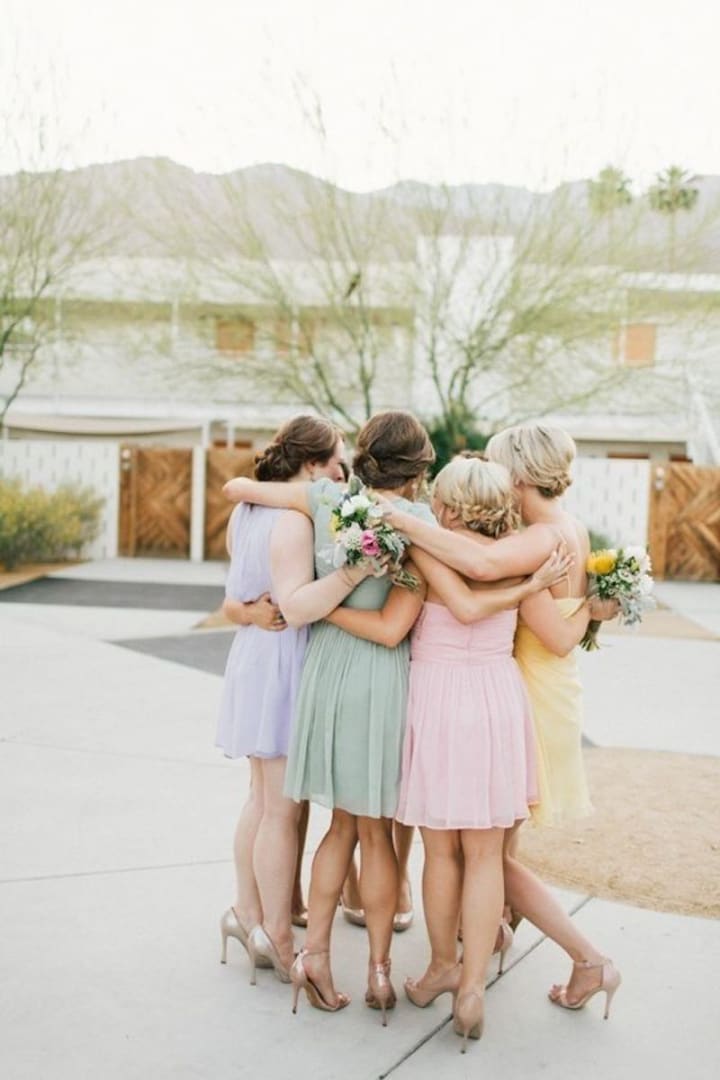 Traditional pastels never go out of style, especially in the spring. The soft lavenders, bright turquoises, pale yellows, and creamy pinks make for a colorful rainbow wedding where the magic becomes real.
(Fun tip: As seen in the picture above, having each of the bridesmaid dresses be a different pastel color does wonders in creating a beautiful rainbow effect!)
Summer
When we think of summer, we often think of water, the sun, and relaxation. The obvious conclusion when adding all these attributes together? Summer is fun! So why should our summer wedding colors be any different?
Add to the fun and adventure of summer with these cool (or hot!) wedding color schemes:
Red, White, and Blue Wedding Color Scheme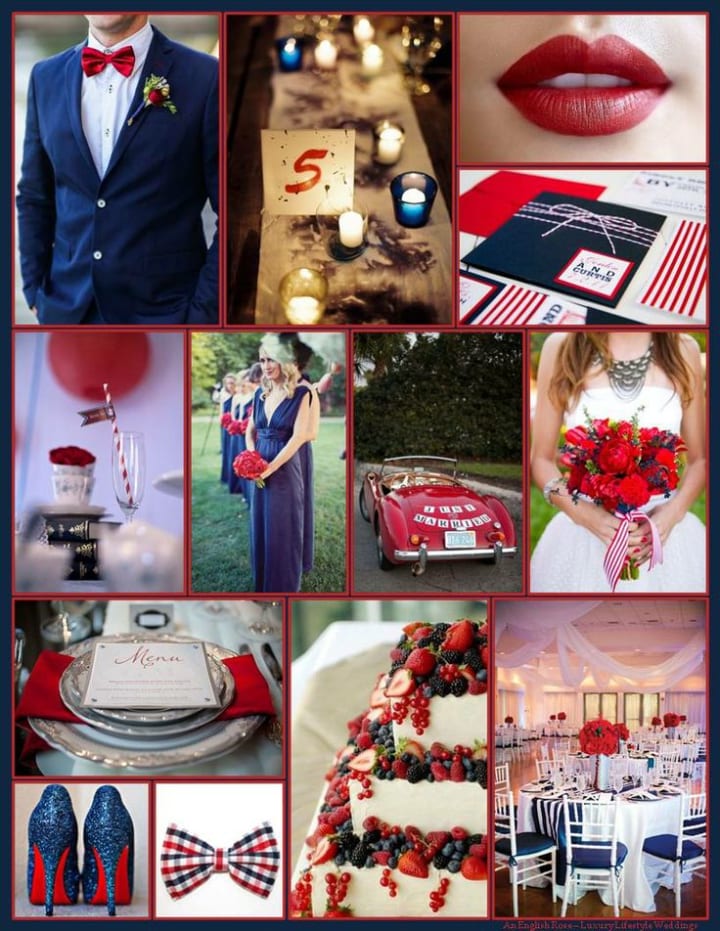 Is your wedding date near July 4th? Or do you just simply love the deep and rich colors of this holiday? (which, by the way, make for clean lines and a perfectly elegant contrast.) Then this wedding color scheme will naturally become yours.
We all know blood red is the color of romance. And we know that traditional white is always a perfect choice for a wedding. But adding a royal blue to the mix? This color combination makes for the perfect atmosphere of honor, love, and respect. It's a great DIY wedding idea as well.
Sea Blue and Sunny Yellow Wedding Color Scheme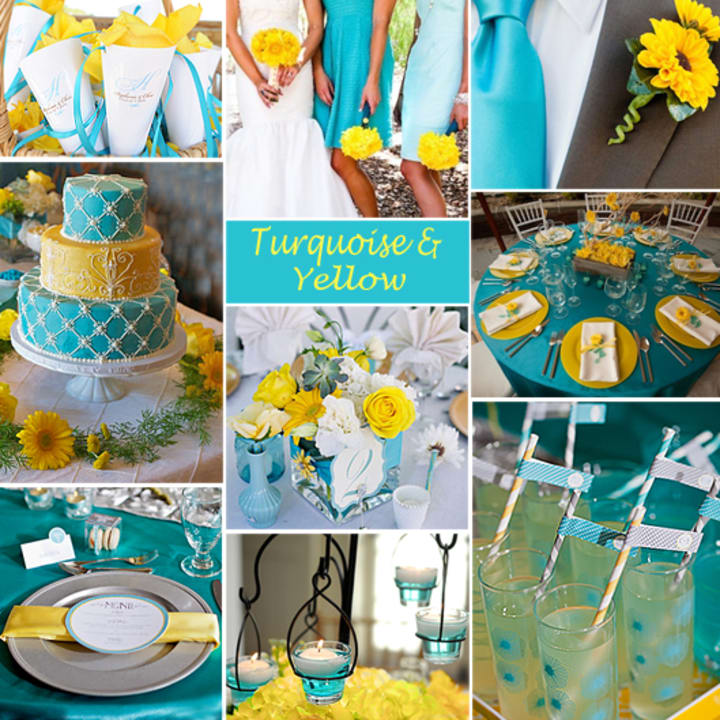 Want to get you and your guests extra excited about the summer? Cool, watery blues and sunny, brilliant yellows mesh perfectly together, providing a balance of bright colors to reflect some of the summer's greatest pleasures.
Summer Greens Wedding Color Scheme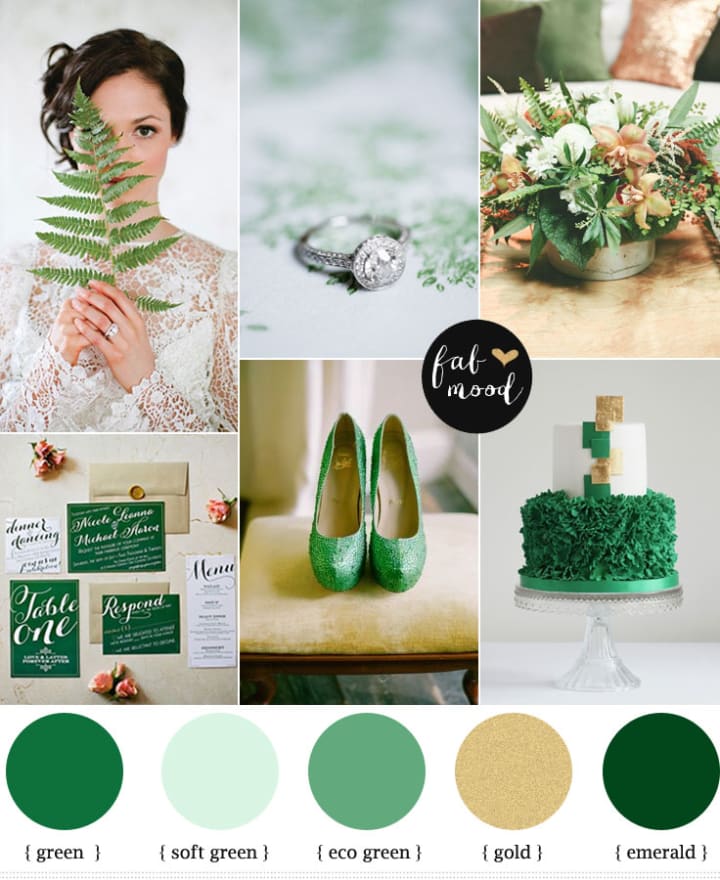 If you love the deep greens of late summer, then these organic colors will be the perfect combination to turn your summer wedding into an enchanted and mystical forest.
Autumn
Autumn is a beautiful time of year. The air is crisp and fresh and the leaves are turning into every fall color imaginable: bright yellows, golds, deep reds, and oranges pervade the landscape, creating a magical space for the beginnings of peace and rest.
Give you and your guests the magic of fall with these tranquil and heart-warming wedding color schemes:
Apple Cider and Pumpkin Spice Wedding Color Scheme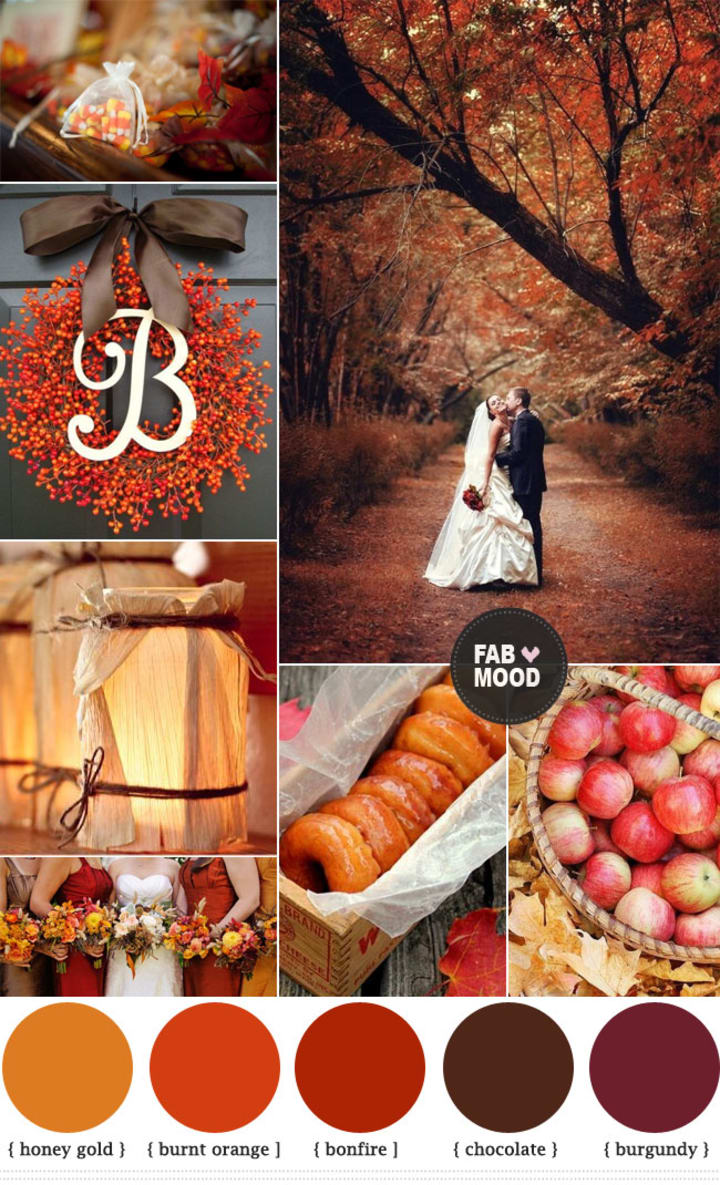 Let your guests enter into a warm and inviting harvest fall wedding with this traditional wedding color scheme. There is no better way to amp up the cozy experience of fall than to blend all of these pleasing colors together.
Useful tip: the floral arrangements for this wedding theme can be extremely fun since you not only have the many different flower colors but also, you can add different types of fall foliage. They make for great props in wedding photos you need to try as well.
A Champagne, Tan, and Brown Wedding Color Scheme

These rustically romantic colors are truly classics. Want a super elegant wedding color scheme? Then this creamy soft combination will be your key to pure seduction. Not to mention, these colors mirror nature's impending retreat into winter dormancy (a perfect fall color combo).
Red Wine and Burgundy Wedding Color Scheme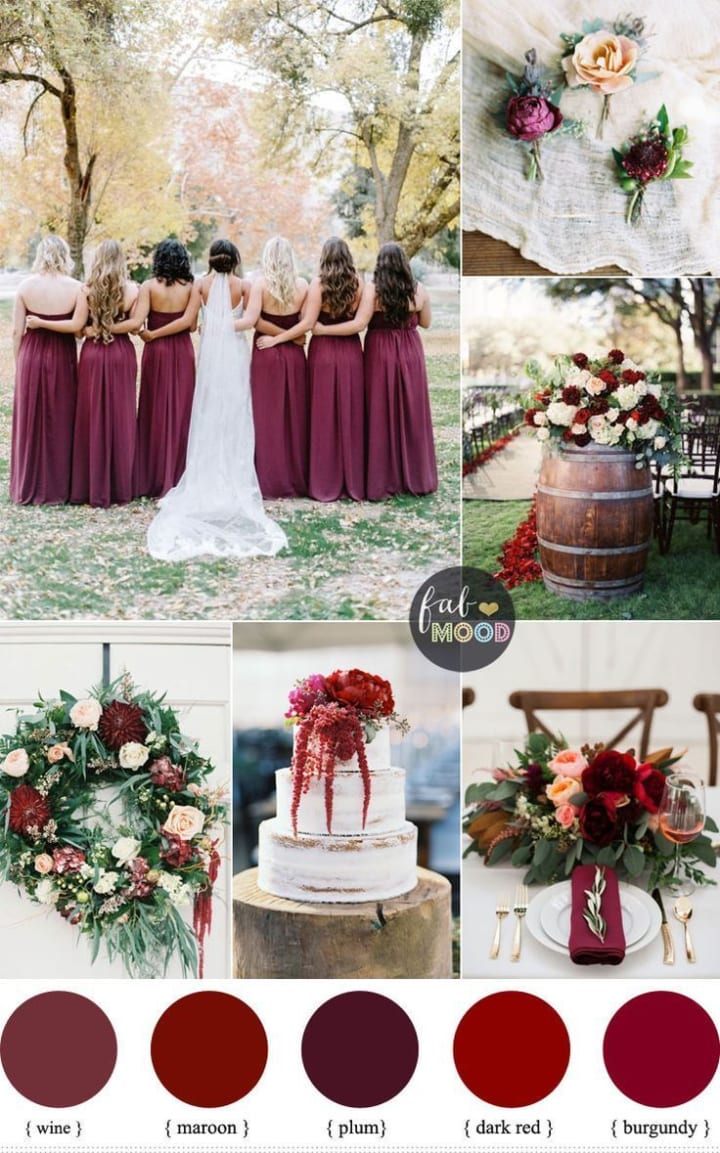 There is nothing more mysterious and alluring than this powerful color combination. Do you want your wedding color scheme to speak volumes, creating meaningful and deeply touching memories? Allow these colors to evoke the love of your guests and portray your own devotion for your soon-to-be spouse.
Winter
Whether you want a glittering winter wonderland wedding, a Christmas themed celebration or a classic style, these gorgeous wedding color schemes will have you and your guests feeling winter's charm:
Icy Blue Winter Wonderland Wedding Color Scheme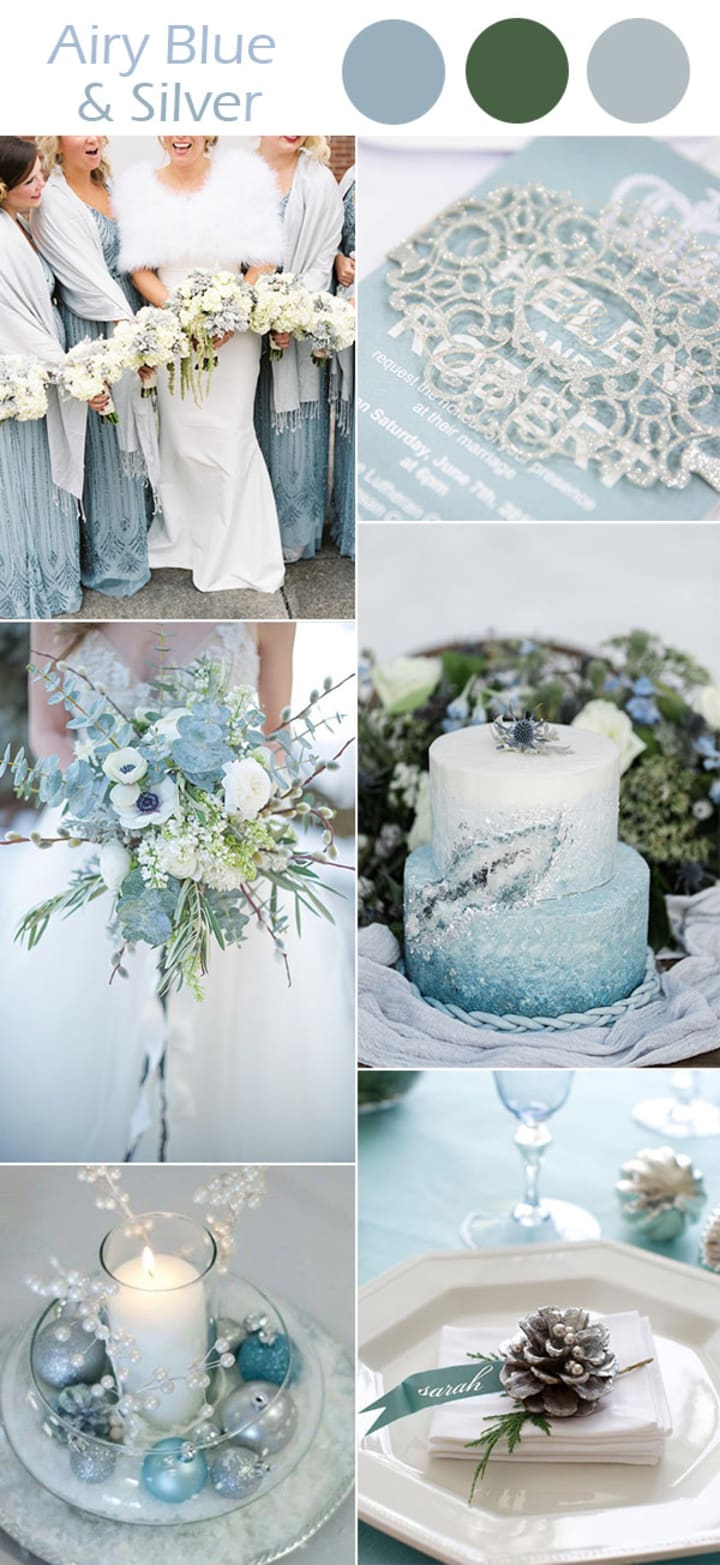 Silvery jewel tones make any occasion magical. But then add to this the sparkling light blues and the creamy whites and you have a dreamy winter wonderland. Everyone present, including you and your spouse-to-be, will feel as though they have been transported to a truly majestic time and place.
Gold and White Wedding Color Scheme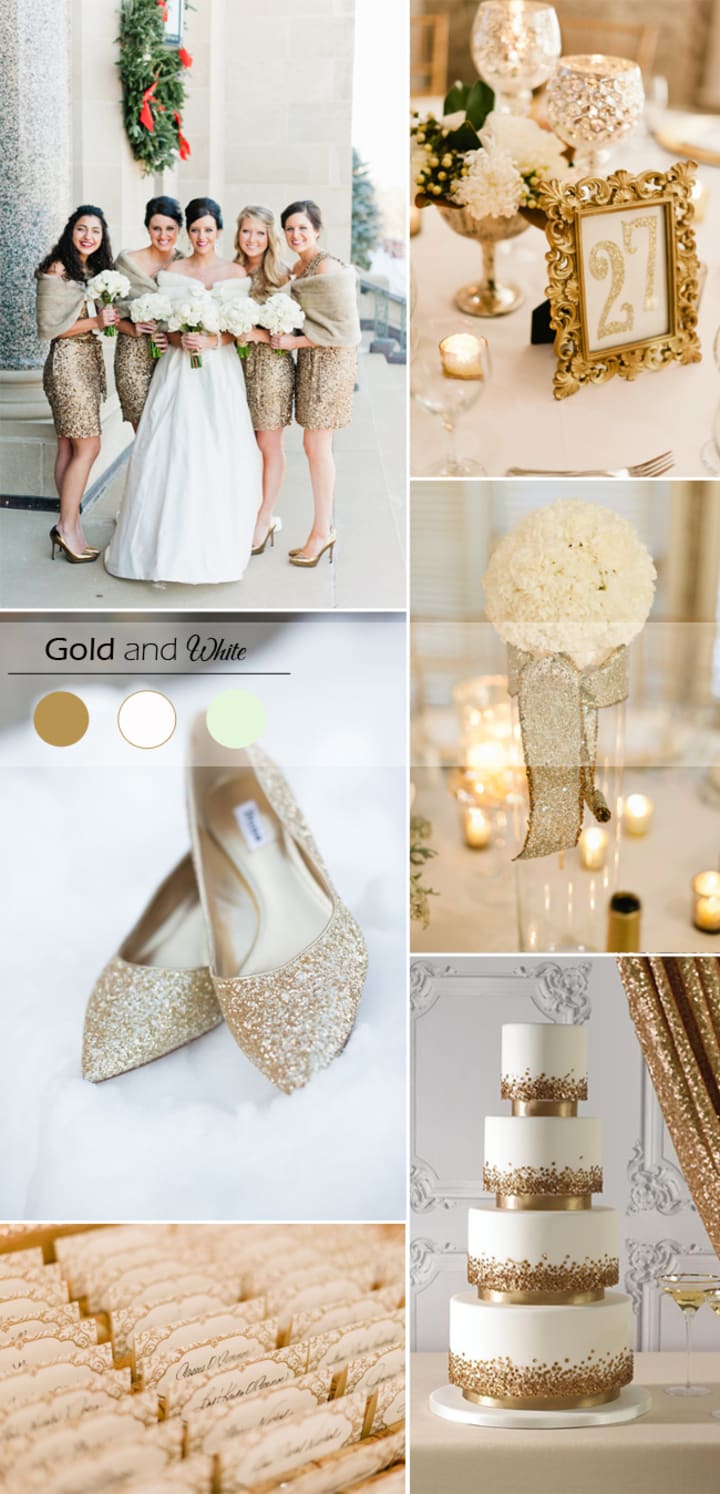 Forever shouting elegance and glamour, you can never go wrong with gold. People love to attend events where there are lots of sparkle and glitter (can we say bling-bling?) Simply pair this gorgeous color with the classic white and you have a truly regal wedding color scheme.
Candy Cane Wedding Color Scheme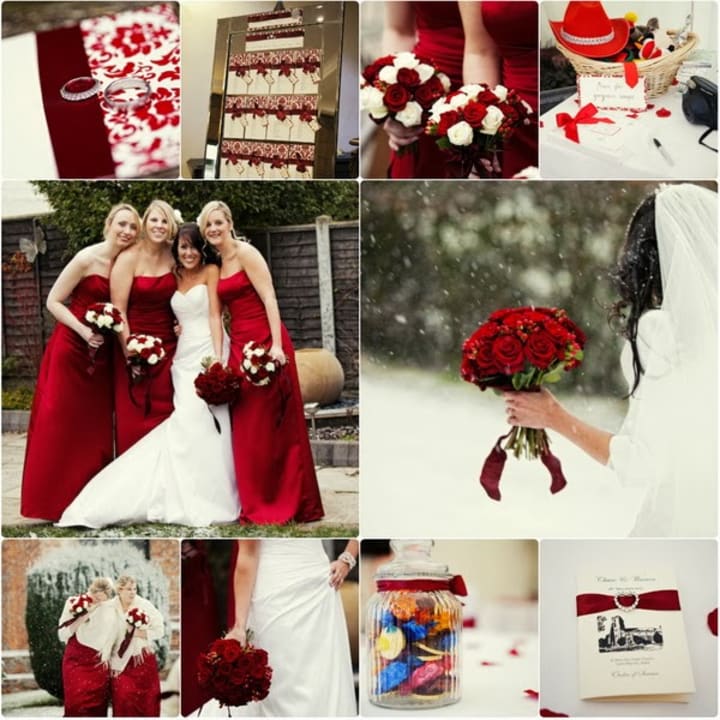 There is so much to be said of red paired with white. It contrasts, yet pairs so well, melding together in perfect union. (The gorgeous red and white rose flower arrangements say it all, don't they?) And as stated earlier, red is the color of romance. Love. Passion. Devotion.
To give your red and white wedding an extra dramatic pop, add the exotic black to the combination to create an even bolder wedding color scheme.
Black, White, and Red Wedding Color Scheme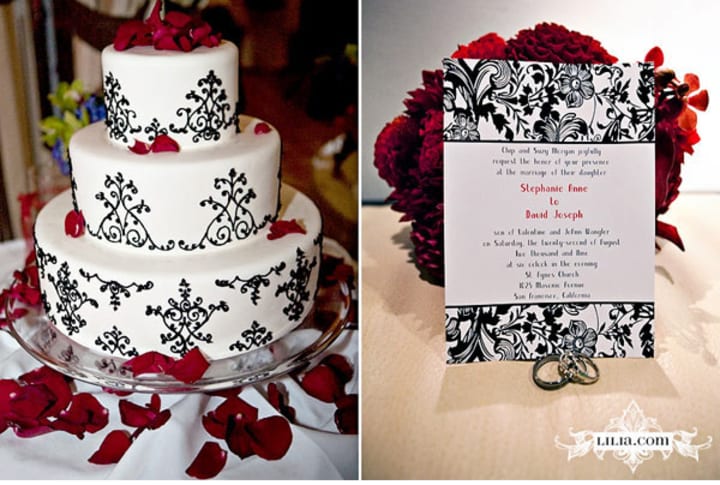 Black and white with a tint of an accent color (red in this case) for such things as the decorations, the wedding cake, or the invitations can add so much satisfying personality to your wedding (a truly rich and enlivening experience for your guests!)
Pick Your Perfect Wedding Color Scheme
No matter what color combinations you end up choosing, there is one thing you want to make sure of: that it speaks loud and clear of you and your lover's story; that it personifies both you and your spouse-to-be's personalities; and that it creates a super fun and memorable experience for you and for your guests.
Lastly, remember that the pictures from the wedding will be your memory savers. You want them to be absolutely captivating, capturing every celebratory moment and reflecting the heart of you and your spouse.
That being said... what beautiful wedding color schemes will your pictures capture?