Wedding Photos You Must Have Taken
Getting Ready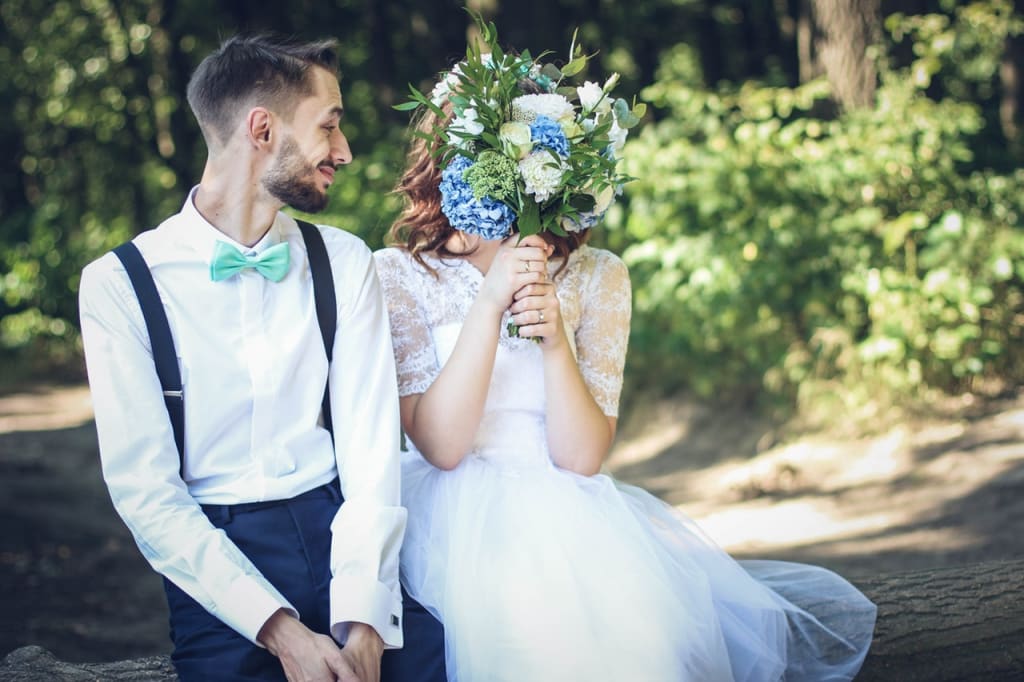 Trying to capture every given moment of your wedding day is a given. You want to remember that day for the rest of your life, in as much detail as you can. And even as wedding trends change year after year, there is a certain evergreenness (if that is a word) your wedding photos need to have, if they are to stand the test of time. You don't want to have the same photos everyone else has – you want something unique to your wedding alone. You also want something that will not be a bore to shoot, and a chance to have fun with your guests and loved ones, while going through the motions of having your picture taken.
Hiring the best wedding photographer is a must – you can easily see why. You need someone who will be able to capture what makes your days special and uniquely yours, not take the same cookie-cutter photos they take at every other wedding. The right photographer will sit down with you before the ceremony, and discuss what kind of images you are looking for, and how to achieve that.
As a bride, you will want to have pictures taken of you getting ready with your bridal party. Here's why and how:
Getting Your Makeup Done
Snapping images while all of you are still in half-disarray, doing your hair, sitting in matching robes, sipping champagne, fiddling with makeup brushes can be adorable and charming. Even if you have a pro makeup artist doing all the heavy lifting, these pictures can look grand and toned down at the same time. They will cover the journey from bride to be to bride, and forever help you remember all the laughs and the stories you told during that morning. There will be some crazy pictures too, you know how funny we all look when trying to put on false lashes. Embrace the giggles, just have fun, and forget you are being photographed at all.
Who Run the World?
Having a bunch of girls in a room together means instant girl power. Don't just take pictures when you are all glammed up – make sure you take some group shot even while you are still only half-disheveled. Strike a pose, wing to the camera, and commemorate this wonderful day. After all, you most likely don't often get the chance to get ready together, especially not for such a big event.
Her Majesty: The Dress
Admit it – ever since you've said yes to the dress, you've been dying to have your picture taken in it. You will feel like a million dollars, never more beautiful, and all that needs to be immortalized. Make sure your photographer also takes a few images of the dress itself, and the entire process of you getting dressed, looking at the mirror, the girls helping the skirt fall just right, and so on. These images can be very artistic, and can add a touch of glam to your wedding photos.
It's the Little Things
The best photographers will know to capture the smallest details. A close-up of your bridal bouquet, the veil falling across a chair, your something blue, some pics of the makeup brushes on the table, shoes kicked in the corner, a lipstick smear on the mirror, and so on. While these images may not be the first that come to mind, they will certainly reflect the overall vibe of your special day, and help you focus on the little things.
The Group Photo
Naturally, you also need to have pictures taken with everyone in the bridal party, once you are all ready to go. You can pose for them, and take some completely spontaneous ones as well. The hugs, the kisses, and even the odd tear will make for perfect wedding photo material, as will all of you striking a pose, all glammed up and ready to walk down that aisle.
With the right photographer, your wedding photos can be timeless, elegant, and help transport you to that very special day whenever you look at them. And while you may want to be on trend for some of them, make sure you also take the ones that will surely stand the test of time, and make you proud of your style, even as you celebrate your golden anniversary.