Valentine's Day Lessons From Iconic Celebrity Couples
From Mick and Bianca Jagger to John Lennon and Yoko Ono, vintage interviews reveal that couples have dealt with press, money, and politics for decades.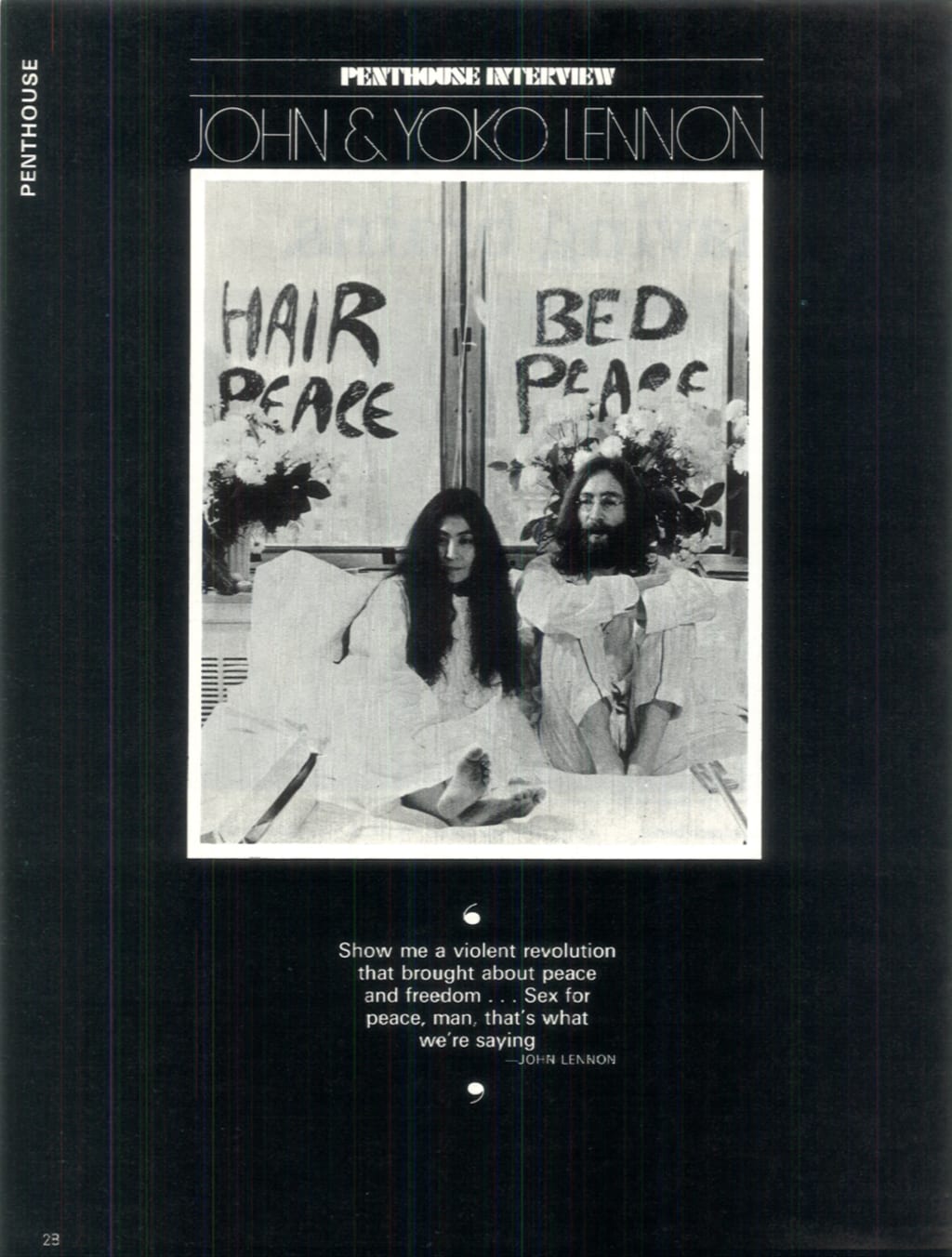 Penthouse, October 1969, The OG Collection.
Valentine's Day conjures up messages for love notes and candy grams for some, plans of movie marathons with good friends for others, and for the pop-culture obsessed images of celebrity love stories might come to mind. These iconic partnerships still provide inspiration in the realms of fashion, artistic production, and activism, from the very 1960s-style wedding of Elvis and Priscilla Presley, to the music inspired by David Bowie's marriage to Iman, and the philanthropic work of Elton John and David Furnish.
These relationships also exemplify how partnerships flourished or failed under the pressures of celebrity, containing lessons in gender dynamics, faithfulness, and utilizing a public platform. Read on to hear how Bianca Pérez-Mora Macias felt about her marriage to Mick Jagger in 1977, just a few months before they separated, and Yoko Ono and John Lennon thought about their new marriage in terms of their political work.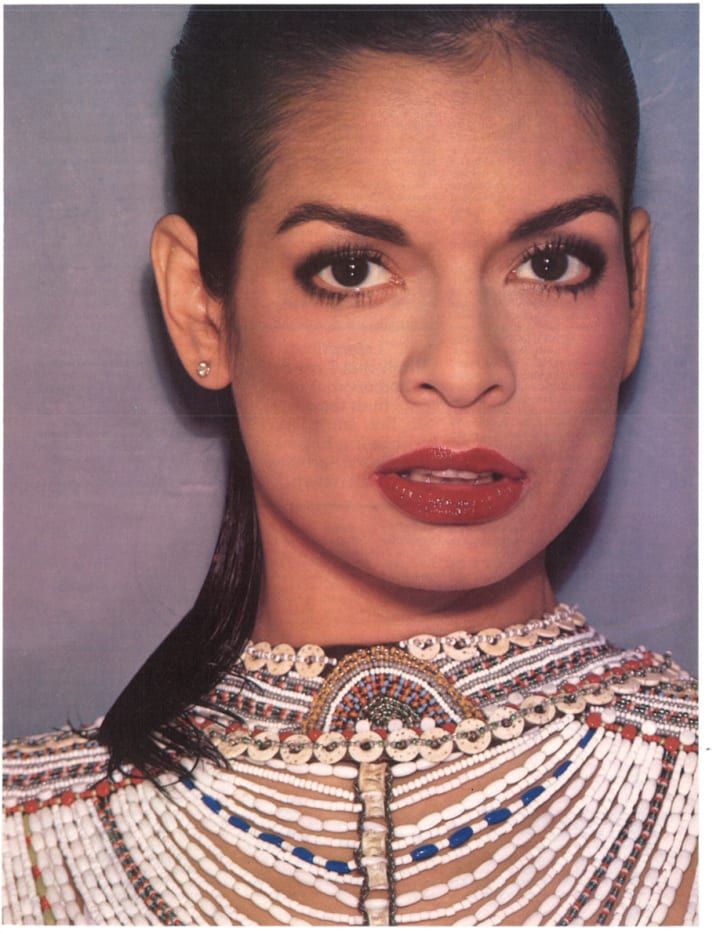 As one would expect for these high profile couples, rumors about their relationship promoted by the press had a great impact on Bianca and Mick Jagger. Bianca explains in the interview with Richard Neville that a couple in the public eye has to have a very strong base level of communication, "Otherwise we could never survive the vicissitudes and the pressures of the press. They regularly divorce us. They divorced us the day after the marriage. Unless we had a deep personal relationship, we wouldn't survive all this." She goes on to muse that "of all the girls who say they have affairs with Mick actually did I wonder when he would have time to see them all."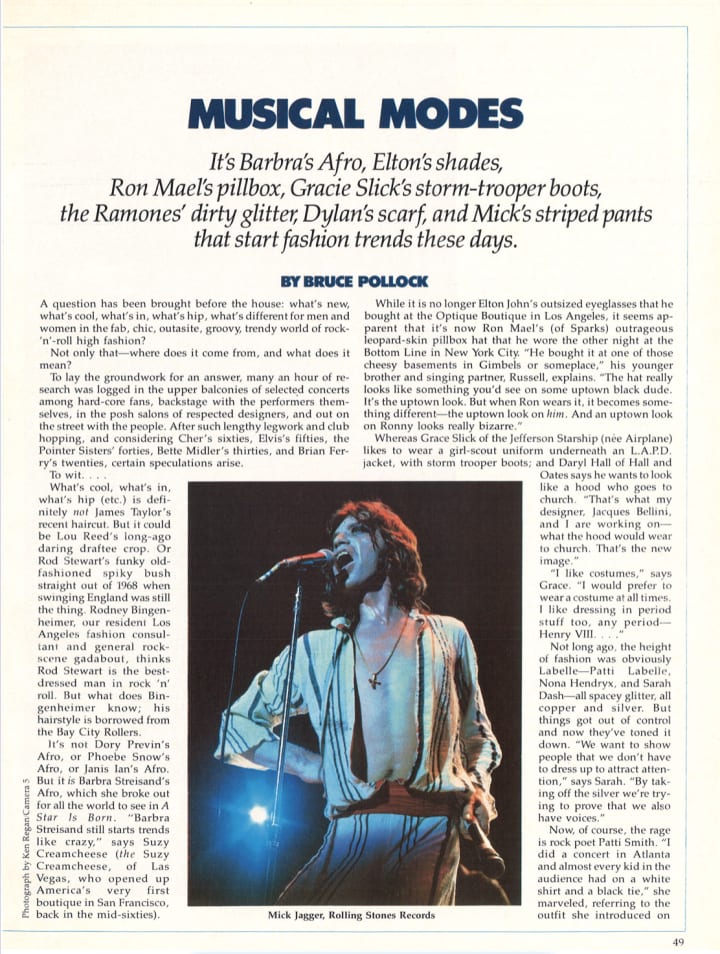 Bianca also revealed how her six year long marriage to Mick Jagger often came at odds to her nascent public career. Bianca said that when it came to the idea of a wife who worked, "'It is one thing to appreciate a concept and another to put it into action. Few men want their women to have a career. Mick is terribly old-fashioned, whatever his attitude intellectually. He feels his wife should be at home. Essentially,' sighs Bianca, 'Mick is not a feminist.'" Bianca herself pushed against traditional gender roles in her marriage, explaining that she has always insisted on working because she does not want to be financially dependent on someone. While the work of being a rock star or a model may not be relatable to many readers, this struggle very much is. It is one couples have contended with throughout history, as this article shows.
Neville muses on Bianca's assertion of independence, wondering whether Bianca would be on the cover of Viva if she wasn't married to Mick. He concludes that while she may not be, Bianca had successfully broken through "the Gulag Archipelago of rock-star wifedom to shape a future of her own making." Bianca lived up to this progress; following her divorce from Mick in 1978, Bianca founded the Bianca Jagger Human Rights Foundation and worked with the International Red Cross and the United Nations.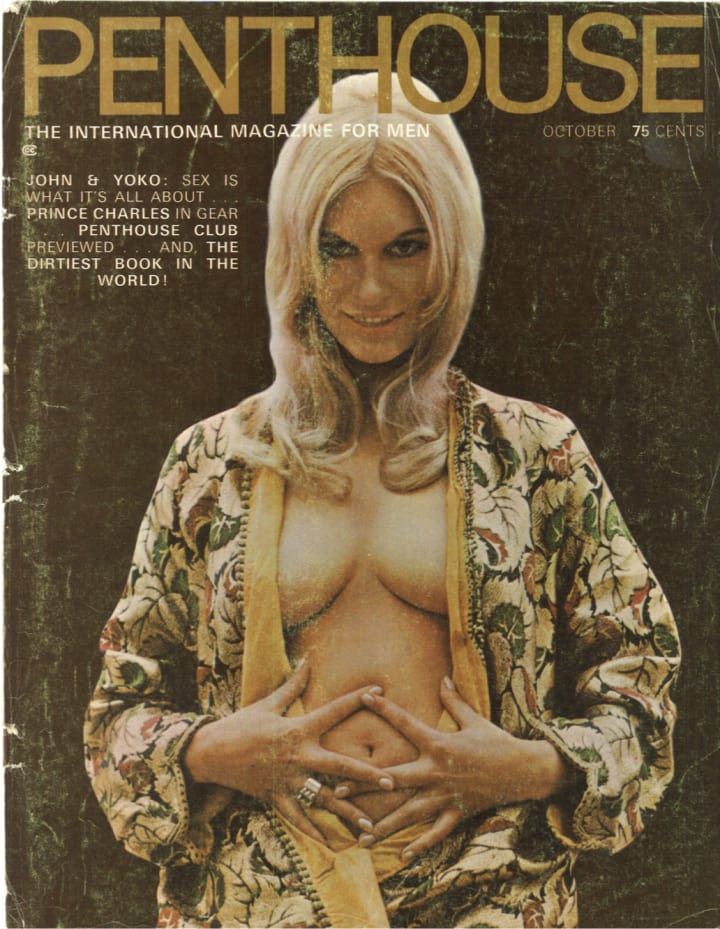 Another celebrity couple of the past began their relationship with political activism at the center. Just a few months after their March 1969 wedding, John Lennon and Yoko Ono spoke to Penthouse about their "Bed-In," the peaceful anti-war protest they began during their honeymoon at the Hilton Amsterdam. John and Yoko described themselves to interviewer Charles Childs as "two artists with two big egos," going on to explain their philosophies about the oppression of women and using their money as activists.
Childs pushes back, noting the seeming hypocrisy of their beliefs and their actions. Childs writes "From the outside looking in, there are certain contradictions in what you're saying. On the one hand, you profess freedom and attack the establishment, yet you got married, an establishment act if there ever was one," to which John retorts "Yes, sure. Intellectually, we knew marriage was a stupid scene, but we're romantic and square as well as hip and aware." Even the most artistic and political couples aren't immune to red hearts and diamond rings.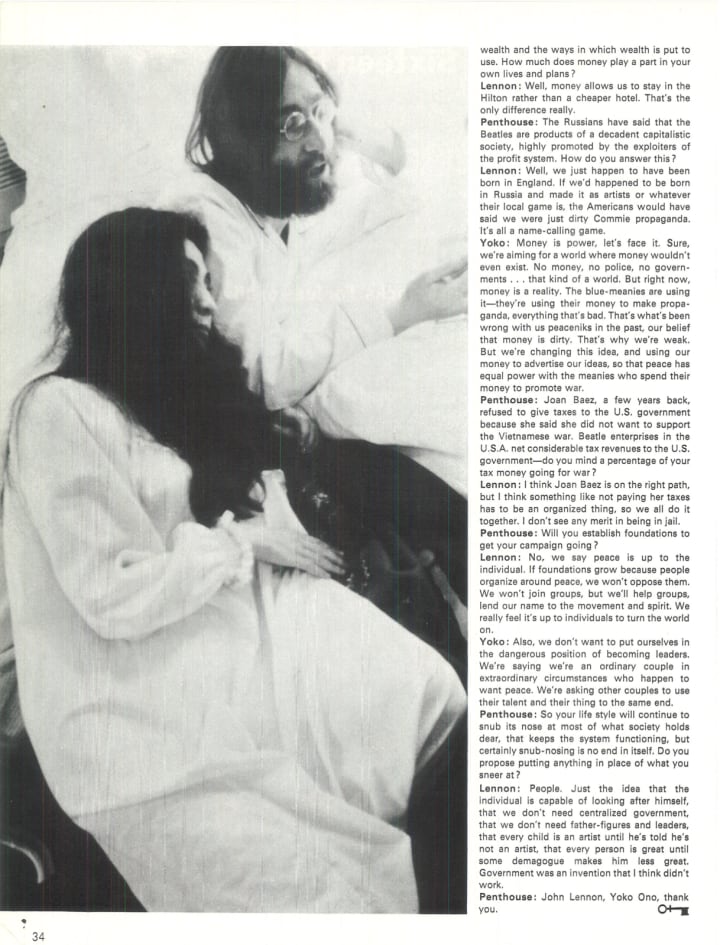 In fact John and Yoko made the case that couples specifically can support double the political effort. Yoko says "We don't want to put ourselves in the dangerous position of becoming leaders. We're saying we're an ordinary couple in extraordinary circumstances who happen to want peace. We're asking other couples to use their talent and their thing to the same end." John and Yoko's efforts have lived on far past John's death in 1980 through Yoko's artwork, with works Wish Tree (1996-present) and Earth Peace (2014) continuing her argument that community can work towards peace.
Whether you are working to envision how your high-powered career might impact a future partnership, or trying to decide how public to make your Valentine's Day social media posts, you can rest assured that even the most glamorous couples of the past have contended with very similar questions.
About the Creator
Exploring the most significant and hidden stories of the 20th century through iconic magazines and the titan of publishing behind them.
Check out our AI OG sandbox - https://vocal.media/authors/og-ai
Reader insights
Be the first to share your insights about this piece.
Add your insights