The 10 Dreamiest Wedding Venues to Be Married At
Here are the dreamiest wedding venues to be married at, sure to fill the first day as Mr. and Mrs. with true love and beauty.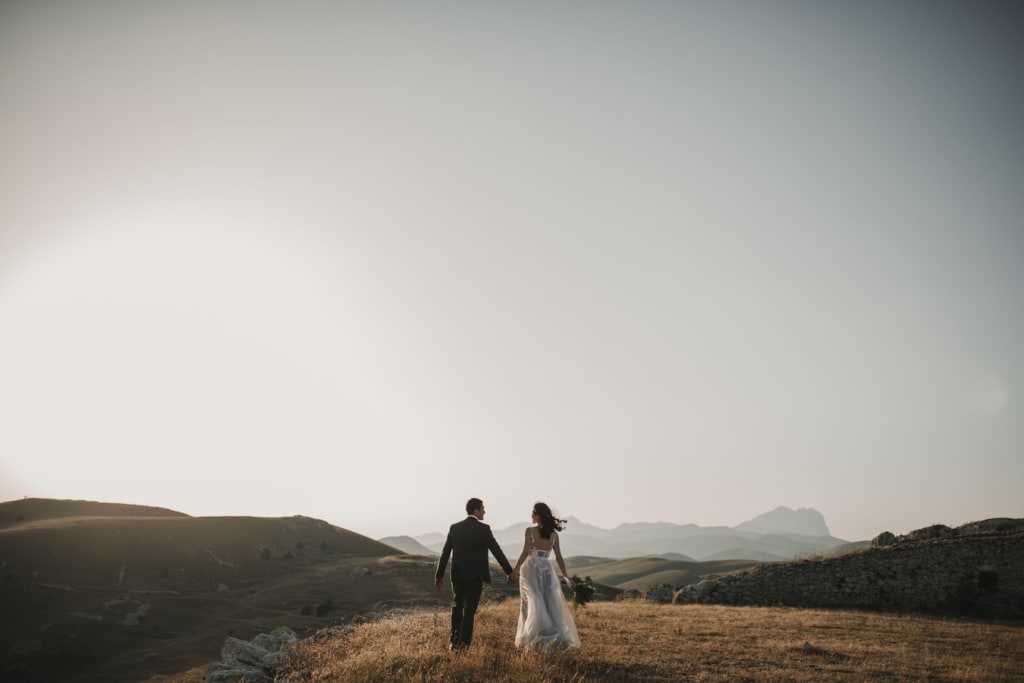 As your wedding day is meant to be an auspicious and joyous event, you'll want to ensure that you've done all the extensive planning necessary to avoid any mishaps on the big day.
The Venue Report is a great resource to use when considering spaces for your wedding party—it catalogues beautiful indoor/outdoor spaces all over the world where you could tie the knot and celebrate with your loved ones.
Your wedding venue is not just a space for celebration, it's a space that will usher you from one part of your life—and your relationship—to the next. One of the best ways to begin considering spaces is to think about mountain views, landscapes, or places that hold great personal significance for you, or spaces that you've always felt drawn to. Perhaps that's a city or a specific beach, a rainy forest, or a specific museum; but really, your options are endless! Picking a space that reflects who you and your partner are when you're together is a simple way to know where the best spot will be for your wedding day. Here are the dreamiest wedding venues to be married at that will fill the first day with your partner with beauty, and will start your marriage off on the right foot.
Château Vaux-le-Vicomte in France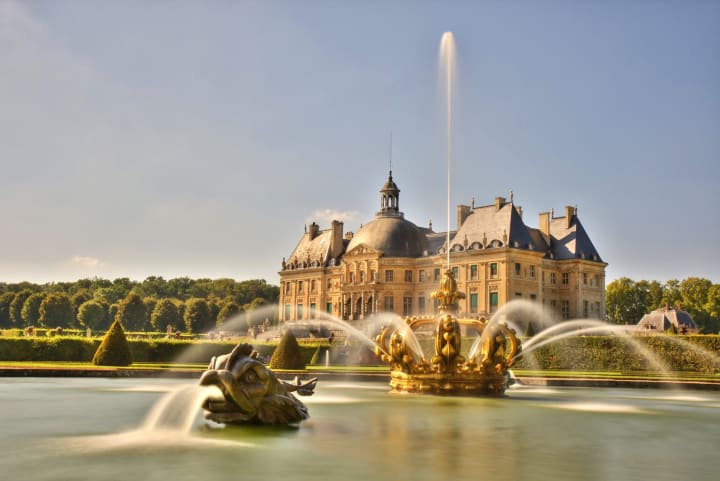 For a luxurious and grand event, you could plan your wedding at Château Vaux-le-Vicomte in France. Not only does this estate boast many picturesque spots where you could have your wedding ceremony, but it also has plentiful gardens that were actually the inspiration behind the gardens of Versailles, designed by André Le Notre.
This historic monument in France boasts space, views, art, and activities to keep all of your guests entertained. Just imagine climbing to the top of the chateau with your partner, into the dome from which you can get a 360º view of the estate, and looking out to see your family and friends enjoying the gardens as the sun sets in France.
Le Sirenuse in Positano, Italy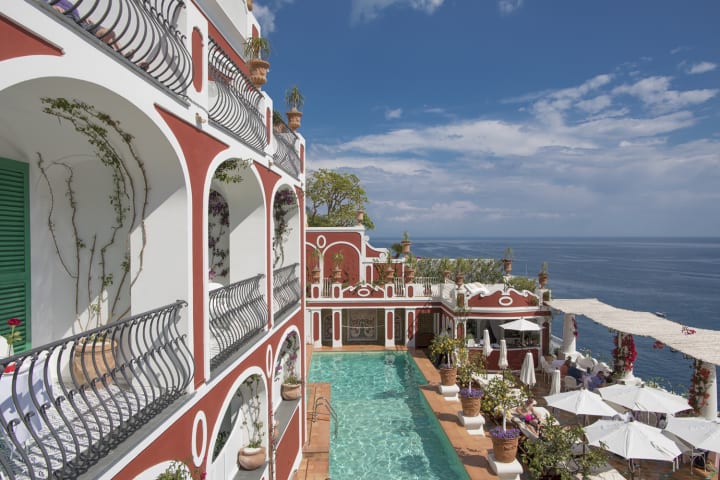 If you'd rather your dream wedding take place tucked in beside the Mediterranean, Le Sirenuse in Positano, Italy, may be the perfect venue for your big day. With a gorgeous outdoor space, a crystal clear pool, and glowing lights, the space overlooks the cliffside into which Positano is built. You can sit at the tables with your loved ones in this outdoor space, and look out at the entire village of Positano and the sea.
This hotel opened in 1951 after four brothers turned their summer home into a hotel. This hotel now boasts 58 rooms, all filled with luxurious furniture and rooms that will relax your guests, and allow them to truly enjoy all aspects of your event.
Puakea Ranch in Hawaii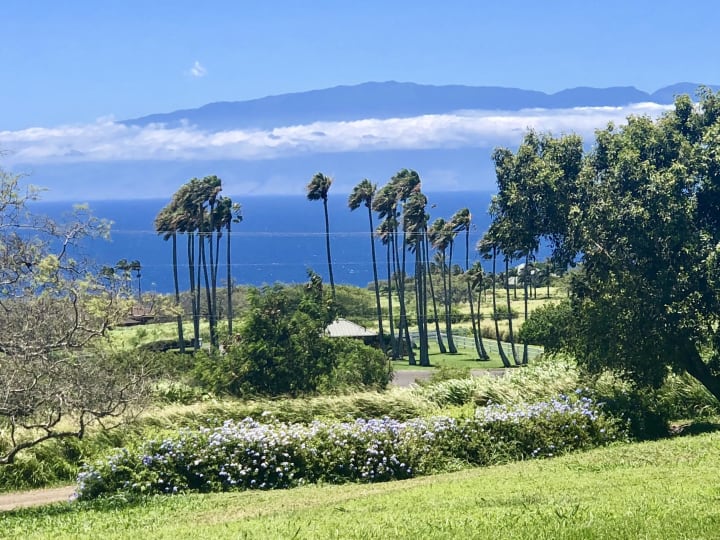 If you'd prefer to go with a trendy wedding idea for your big day, you could bring your friends and family to Puakea Ranch in Hawaii. This space will allow you to add in lots of natural elements into your wedding. The small cottages are tucked away amongst trees and pastures, and the whole space is near the ocean, so you and your loved ones can run into the water at any time you'd like.
Many people come to Hawaii to get married, but Puakea Ranch can ensure that your wedding has a more rustic and down-to-earth feeling than others. If you and your partner want an event that's a bit simpler, Puakea Ranch could be the perfect place to bring your friends and family. Not only will you all enjoy all the activities and beauty that Hawaii offers, but you'll be able to fondly remember how it felt to boldly step into your future surrounded by the beauty of Hawaii and the love that everyone you've invited has for you two.
Stein Eriksen Lodge in Park City, UT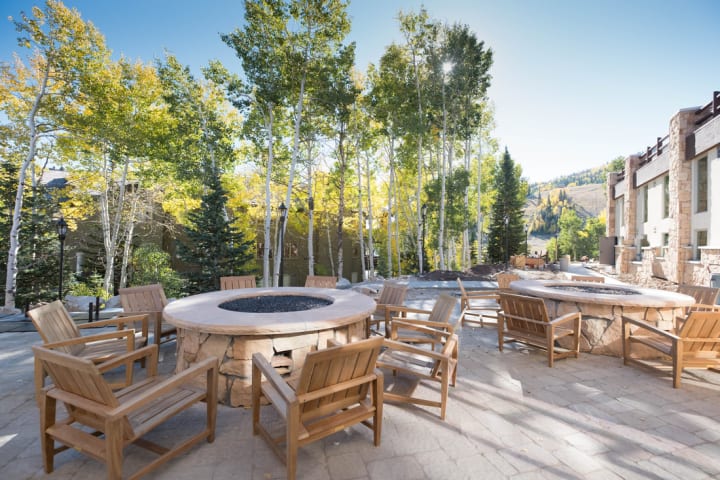 The Stein Eriksen Lodge in Park City, Utah, is an amazing space with a ballroom, a boutique hotel, a spa, and even a ski resort. The outdoor space, the Flagstaff Mountain Deck offers panoramic views of the mountains. If you want your wedding to have more of a rustic feel, to say your vows in the shadow of the mountains, and have many amenities and activities for you and your guests to enjoy together, the Stein Erikson Lodge might just be the place for your wedding day!
The New York Public Library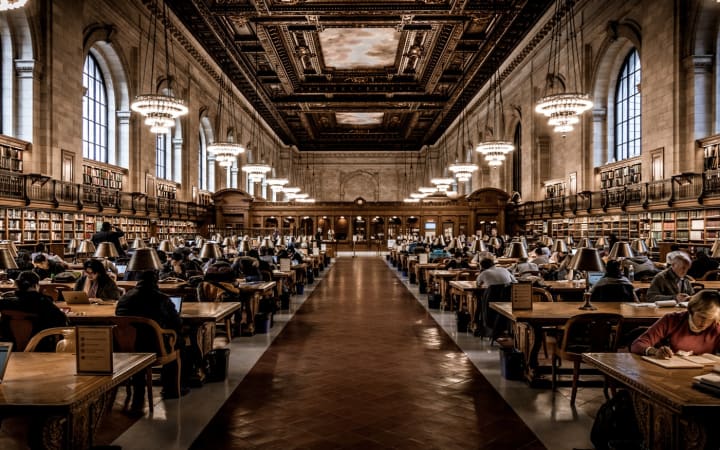 For the literarily-inclined, why not tie the knot in one of the most gorgeous places in New York City—the New York Public Library? Imagine taking photos on the steps both inside and outside of this historic building, choosing to exchange vows in the Bartos Forum, and eating a delicious meal surrounded by your friends and family in the Salomon Room.
Franklin Park Conservatory in Columbus, Ohio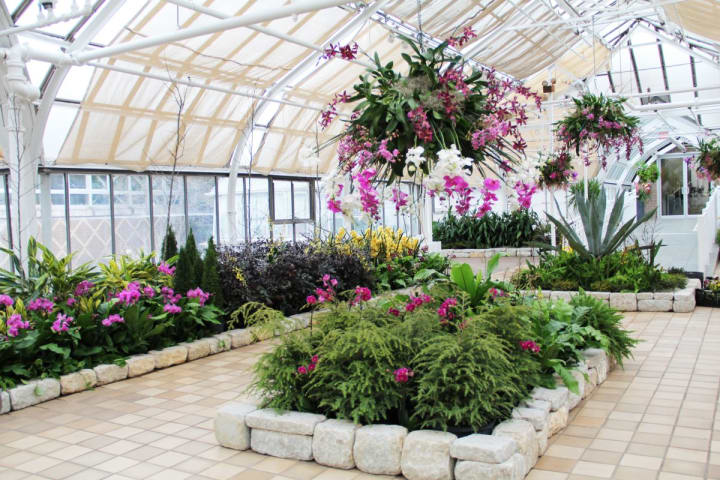 This beautiful, open conservatory and botanical garden could be the perfect spot to tie the knot with your partner, surrounded by exotic greenery, sunlight, and glass artwork. For nature and art-lovers alike, this could be the perfect venue for you to get together with your friends and family to celebrate your wedding day—with exotic plant collections and exhibitions of visual art, you and your guests will not only be enamored with the celebration, but also with the new environment you get to explore!
Philadelphia Museum of Art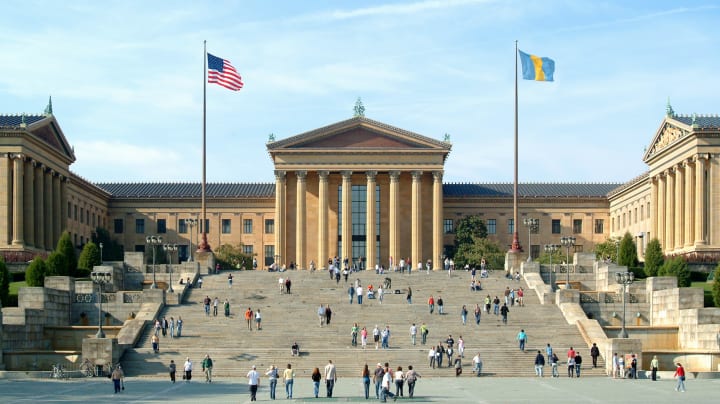 While you shouldn't get pushed around by Instagram, the Philadelphia Museum of Art has been hosting events amongst its beautiful collections of art since 1876. With the statues, the steps reminiscent of The Met, and the high ceilings and columns, you're likely to feel like you've stepped back in time. You could exchange vows in one of the Museum's gardens, and then return into the galleries and collections with your guests to head to the reception hall. With so many rooms and beautiful spots to choose from, you could have an incredibly unique wedding—and many gorgeous photographs—in many different spaces that you love, all without leaving the building and its grounds.
Gramercy Park Hotel in NYC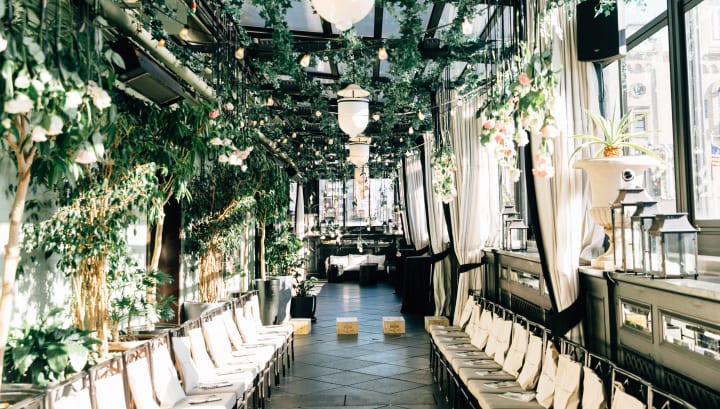 For those in love with the concrete jungle, where dreams are made, the Gramercy Park Hotel in New York City could be the perfect venue for your wedding. Not only does the Gramercy Park Hotel have some interesting history, but it's also gorgeous, and boasts access to Gramercy Park, which is only accessible to those with keys. This hotel became noteworthy for the famous men and women who took up residence there at some point during their lives. For example, Humphrey Bogart married his first wife there in 1926, and the Kennedys lived there for some time as well.
Just imagine marrying your partner with your friends and family there to celebrate you two, in one of the only private parks left in New York City. Imagine dancing and laughing with your guests on the hotel's rooftop, and eating dinner beneath green garlands draped across the ceiling with Christmas tree lights lighting the room. This could be a truly magical venue for one of the best days of your life.
Race & Religious in New Orleans, LA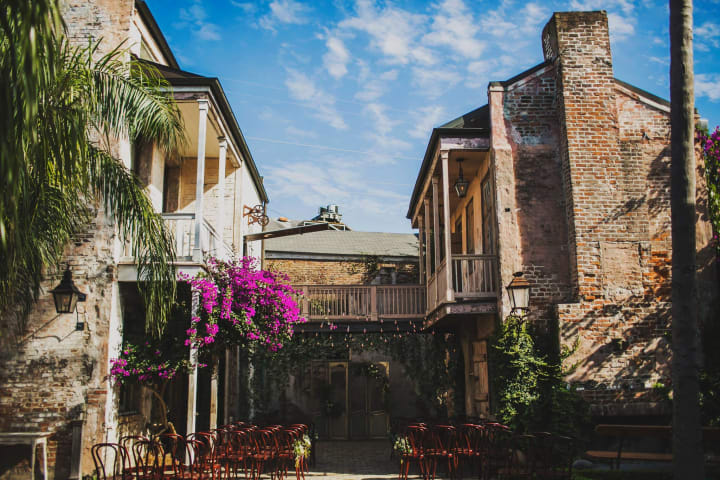 For a venue filled with dynamic beauty, and a long history behind it, Race and Religious in New Orleans, Louisiana, could be the perfect spot for your wedding. This creole cottage, in the greek-revival row-house style, was originally built in 1836, and is right along the riverfront. In 1977, Granville Semmes bought the property and spent 30 years repairing it and restoring it. It is now a staple and a relic of Religious Street in New Orleans—and it could be an incredibly unique and interesting spot to celebrate your wedding.
The building has balconies, a courtyard, multiple fireplaces, and even a small pool, along with lots of greenery surrounding and within the house. If you're considering alternative wedding venues and want a bit of Southern charm, this could be the place for you.
The Ritz-Carlton in Santa Barbara, CA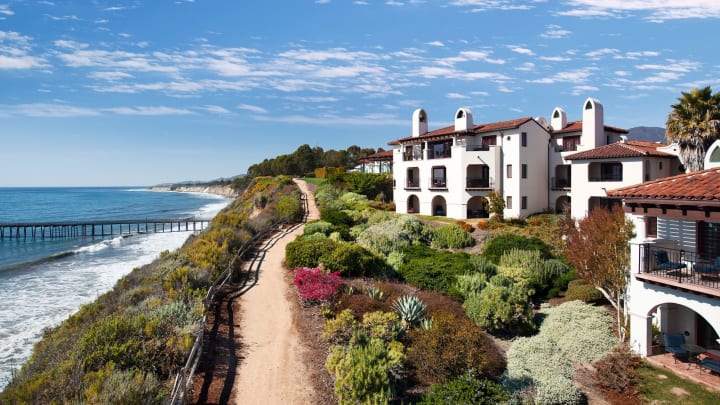 This luxury hotel with Mediterranean inspiration could be the perfect spot for your big day if you're a fan of ocean views, low-rise villas, and paths along the waterfront. With multiple indoor/outdoor venues, you're sure to find a lovely spot for each part of your wedding. You could say your vows at The Bluff, a spot with panoramic views of the ocean from every seat, then head to the terrace and lawns for your toasts and dinner, and finish up by heading inside to the the Rotunda Room for some dancing. Each spot is bound to be memorable, and they're bound to provide the perfect backdrop to an already overwhelmingly joyful occasion.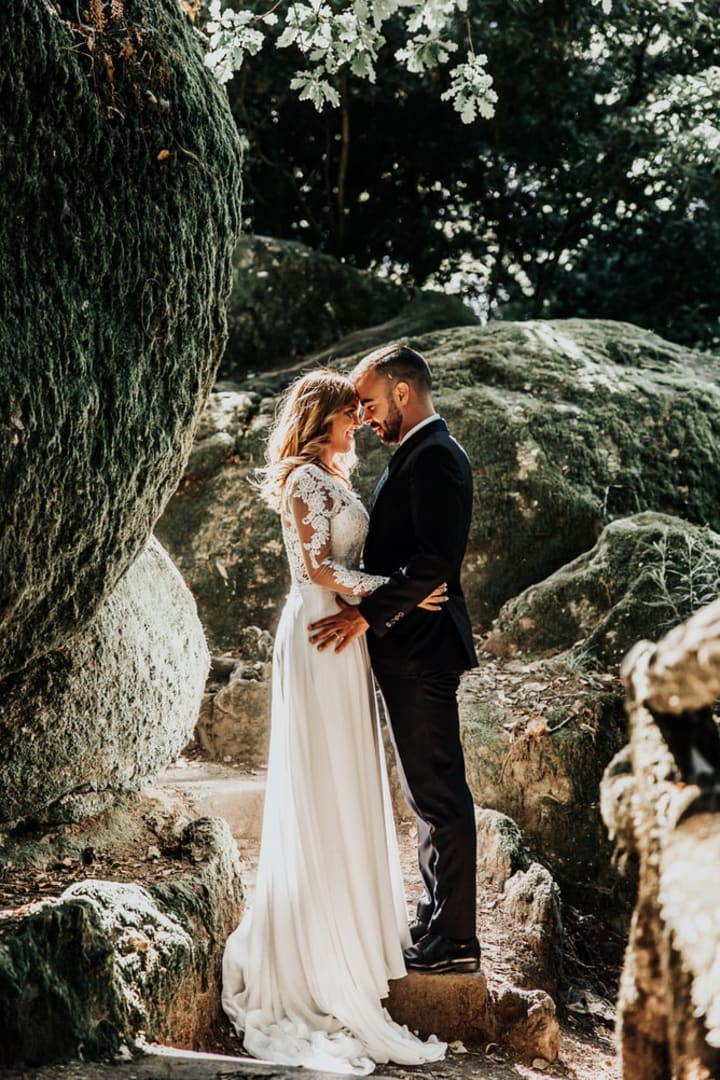 While planning and organizing a wedding can be stressful, when the day finally comes—and you're reminded of the little things about your partner that you love so much—all the frustration, the planning, and the stress will be worth it. And the setting of this beautiful day and time in your life, will be something you'll look back on with either gratitude or regret. To make sure your memories are fond, take the time to find the dreamiest wedding venues that get you more excited for your wedding day, and more excited to make that exciting commitment to your partner!