Alternative Wedding Venues You Should Consider
If you're not as excited as most brides to hold your wedding in a traditional church setting, here's a list of some alternative wedding venues to make your ceremony exciting and unique!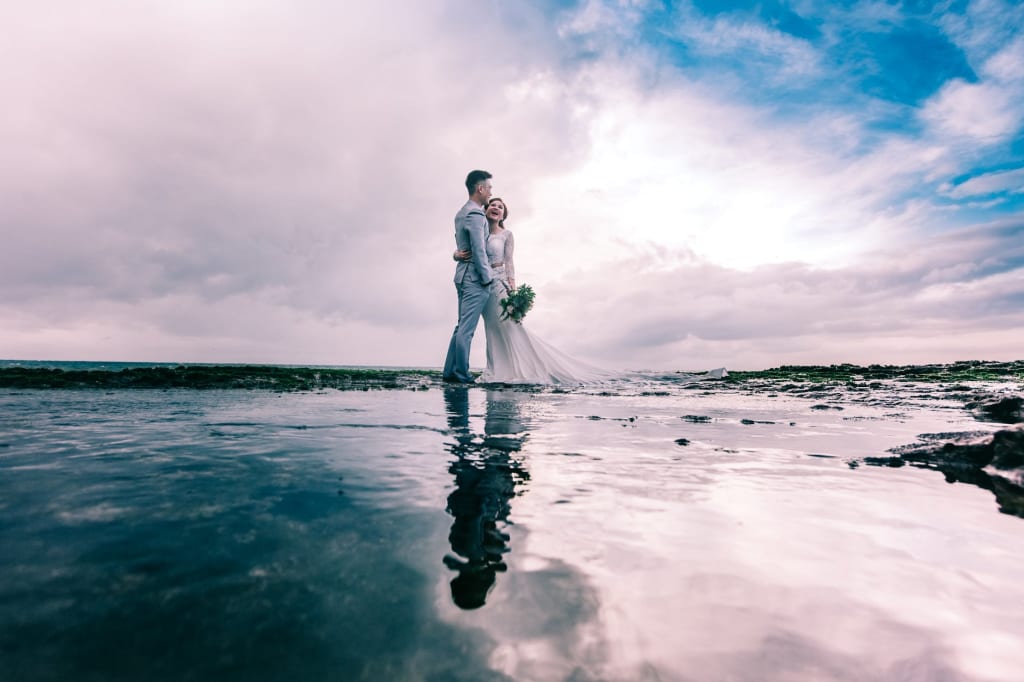 If you're engaged and planning your upcoming wedding, you may be wanting to veer away from the classic church wedding. Alternative wedding venues are becoming the new trend in today's wedding scene, not only because of the religious connotation attached to church weddings that might not always be favorable, but also because the traditional venue of a church may not be as unique. New age brides want to be different, and their ceremony and reception should match their personality. If you want to save money, some ulterior wedding venues make that easy, such as outdoor spaces. Other wedding venues will make your big day more luxurious. Here are some of the best unique wedding venues to create an experience unlike any other.
If you have a large number of guests and want to choose one of the more extravagant alternative wedding venues, consider holding your ceremony or reception in a museum or art gallery. Your wedding will be memorable to all of your wedding party and wedding guests if you hold it in one of the art galleries in your favorite city because it will be classy, historic, and, of course, decorated with beautiful art. Just remember to add, "Will you be allowing general admission?" to the number of questions you must ask while touring wedding venues.
If you're a lover of books and the written word, one of the best alternative wedding venues for you may be a library. Having your wedding in a library can be an enchanting experience for wedding guests, and it can make your big day a very special event for you and your fiancé. You'll be surrounded by some of the best love stories of all time, and the moment will feel very symbolic. Getting married in a library as opposed to a traditional venue will make your day memorable, and something worthy of a storybook itself.
One of the more interesting alternative wedding venues to have your big day on is hosting the ceremony on a boat. A boat is also a great place for a reception venue, because your friends and family can party the night away after celebrating your nuptials, right there on the bow. Of course, this will cost you more than a small fee to incorporate into your wedding plans; however, if you have the budget, a boat will be an excellent addition to any unique wedding extravaganza.
A public park or botanical garden will be a beautiful way for you to celebrate your wedding outside of the traditional venue like a church. Public parks are also an excellent way to plan your wedding on a budget, and you can still make your big day beautiful with flowers and a unique altar. Your wedding photos will stand out among others when your backdrop includes so much nature.
One of the most unexpected alternative wedding venues on the list is a treehouse. If you have a small wedding party and guest list, a treehouse can make for a unique wedding, an intimate setting, and an unforgettable experience. There are treehouses out there that are large, enchanting, and can hold a lot of people, so if you're picturing a small shack in the woods, that's not what we mean. Do your research, because you can find a wedding venue in the trees that is truly magical, and your wedding can be something original that your guests will want to tell everyone about.
As you may be able to see, many of these alternative wedding venues will be chosen based on each particular couple's personality. If you and your fiancé are into the theater arts or movies, you may want to have your wedding or reception in an old theater. Your entire wedding can have an old Hollywood vibe with the unique wedding venue to match. A theater as your venue will set your wedding apart, and you can walk up the aisle of the theater and onto the stage as you exchange vows. Your wedding guests can sit in the seats of the theater, so you won't have to worry about seating. This wedding will be one for the stars.
For the outdoorsy couple, you may want to choose an alternative wedding venue that is out in nature. Whether you choose to bring your friends and family or make this a quiet ceremony with only a few people is up to you, but if you want a very unique wedding, consider having your celebration in a cave or at a waterfall. Get an amazing photographer to capture the moment, so that your wedding photos can show off this spectacular place. This wedding venue will be special and worth remembering for a lifetime.
If your love for animals is just as strong as your love for your fiancé, you may want your wedding venue to represent this passion. A great, and very unique, wedding or reception venue can be the zoo or the aquarium. While this may take some special arranging and a little bit of money as well, both zoos and aquariums hold special events all the time, and weddings can be held there for brides who really want their ceremony to stand out among others.
One of the best alternative wedding venues is the beach wedding. You really can't go wrong with having your wedding on the beach because the beach will usually promise you one of the most beautiful backdrops out there in the world. Weather permitting, the beach provides you and your guests with a special event and vacation all in one. This venue is for couples who love to be relaxed and celebrate their love in peace, and could even provide others inspiration for stunning wedding aisle decoration ideas if you choose to place seashells and sea glass along the path you'll use to walk towards the alter.
For the country couple, having your wedding or reception on a farm or in an old barn can be very rustic and magical. This has become a new trend today with brides getting creative with their barn décor—vintage, old charm, and country, all mixed together. There are so many ways to make the barn theme work. Mason jars mixed with chandeliers and more. Just watch an episode of Fixer Upper, and Chip and Joanna Gaines will practically style this wedding for you!
All of these alternative wedding venues are great ideas if you want to get out of the church setting and try something more unique. Have fun with it and get creative. Whatever you choose to do, it will surely be a special and memorable day.