Stunning Wedding Aisle Decoration Ideas
Planning a wedding? We know that the most beautiful thing coming down the aisle will be you, but we've got a few tips to make that aisle look almost as good. Check out these stunning wedding aisle decoration ideas to get inspired!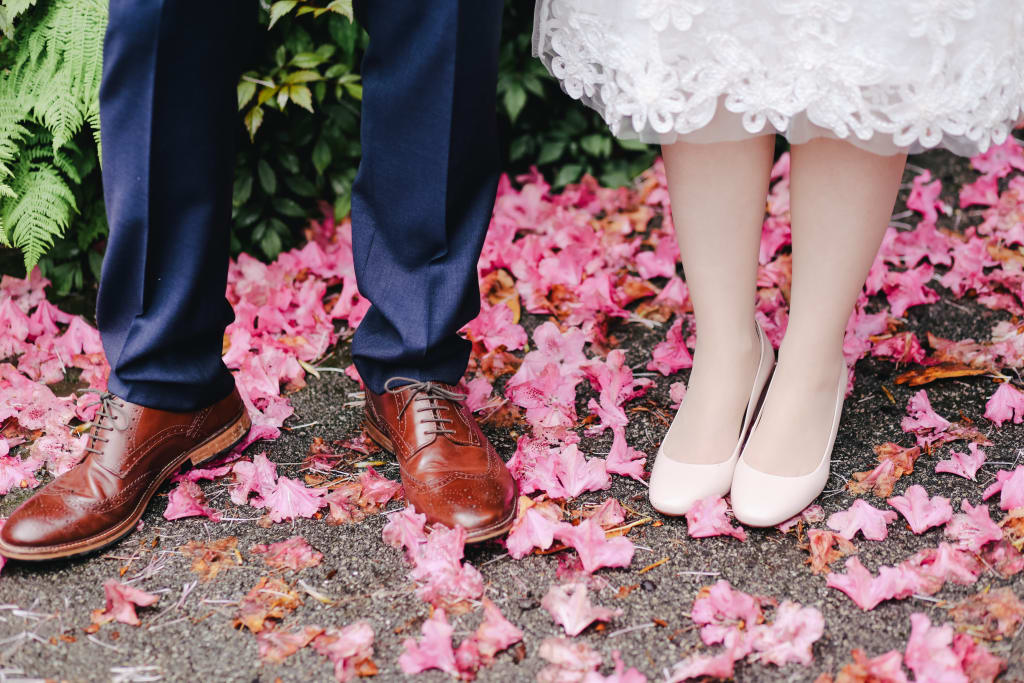 When you're planning to walk down the aisle, there are a million details to consider. From the biggest of details like venues and catering, all the way down to the tiniest of details like nail color, brides-to-be have a lot of choices to make.
At the end of the day, though, the most important detail is you. As you walk past all your family and friends you want everything around you to feel magical as well as complement your beauty.
Decorating the ceremony aisle is the perfect way to add detail to your wedding that will make your beauty shine. Need some inspiration? Take a look at these beautiful wedding aisle decoration ideas!
Simple, Sweet, and Sophisticated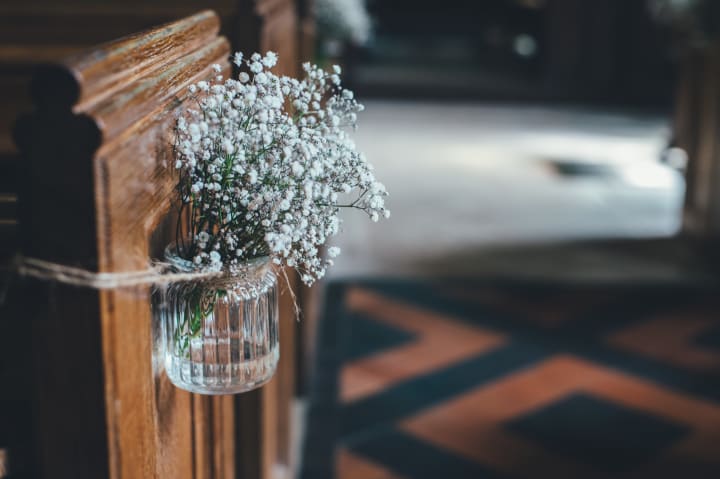 For a touch of the outdoors while indoors, we love this idea! Minimalist yet botanical designs are a big wedding trend for 2018—like these simple wildflowers, collected and put into small, glass vases and then tied with twine to each pew along the aisle. They're the perfect added touch to this wedding!
Hanging Accents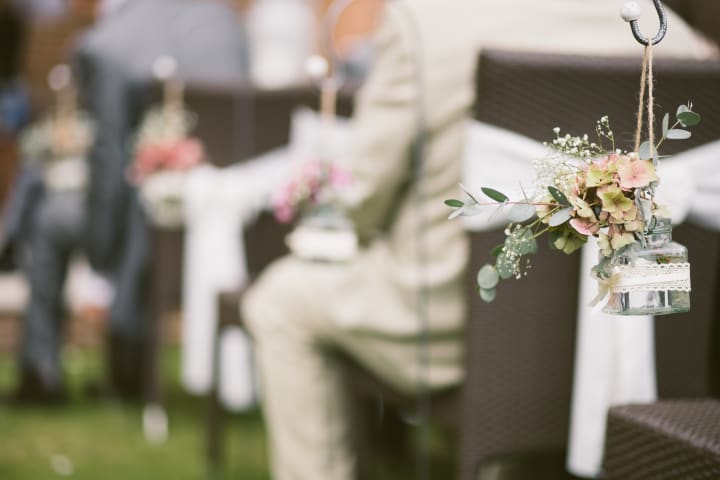 Understated and sophisticated, these hanging flower vases are the perfect way to add some detail without detracting from the bride as she walks down the ceremony aisle. We love the idea of hanging the vases with twine from small hooks along the aisle!
Feature fabrics.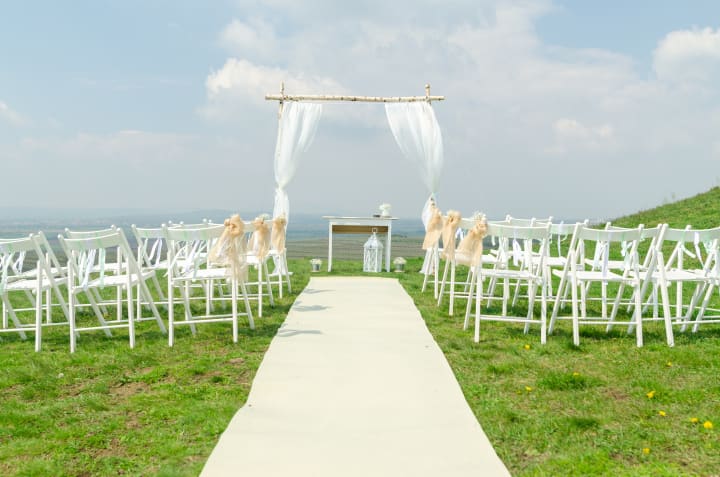 If simple and clean is your wedding aesthetic, then you'll love this outdoor setup! Simple muslin bows are tied to chairs along the aisle to define it without overpowering the design. There are hundreds of ways to personalize this aisle decor idea... add some color or keep it neutral, make the bows larger to make a bigger statement or keep them small and functional. However you decide to do it, this will look stunning on your big day!
DIY it!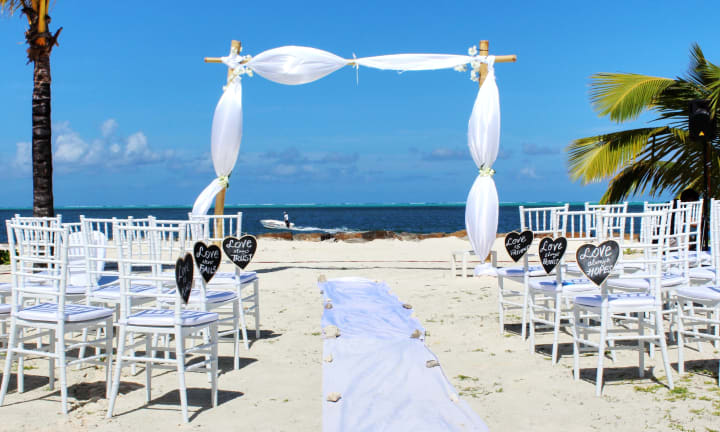 For a touch of spunk and personality, consider hanging some decorative chalkboards along the ceremony aisle! Not only is this adorable and totally customizable, but a DIY decor approach is perfect for those planning a wedding on a budget. These can be decorated with your favorite quotes about love and marriage, or just fun notes or designs. For an added kick, ask folks to provide wedding advice on their RSVPs and then feature some of that advice on the chalkboards. Your guests will feel special and loved, and your ceremony will be even more special.
Light the way.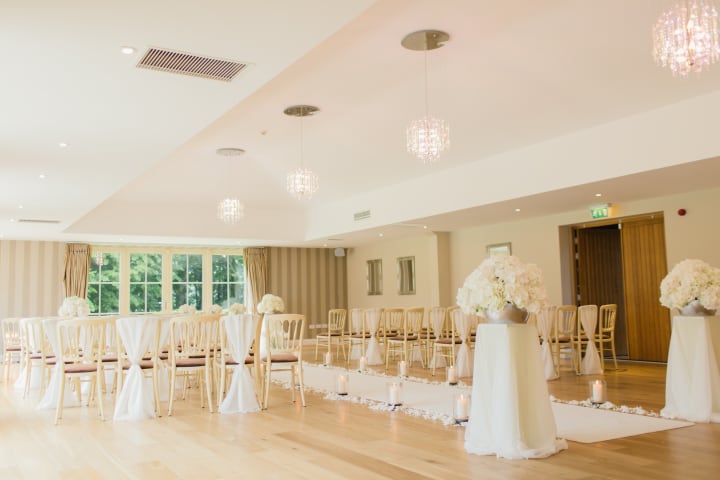 For a simple play on traditional wedding lighting, try this technique! Line the aisle with tall candles in clear glass. The light from the flames will be cast upward, which will add a glow to the bride's face and silhouette as she walks. This is the perfect wedding aisle decoration idea for weddings happening under low light, or outdoors at dusk! (Just be sure your dress won't sweep over the candles on your way past!)
Go big!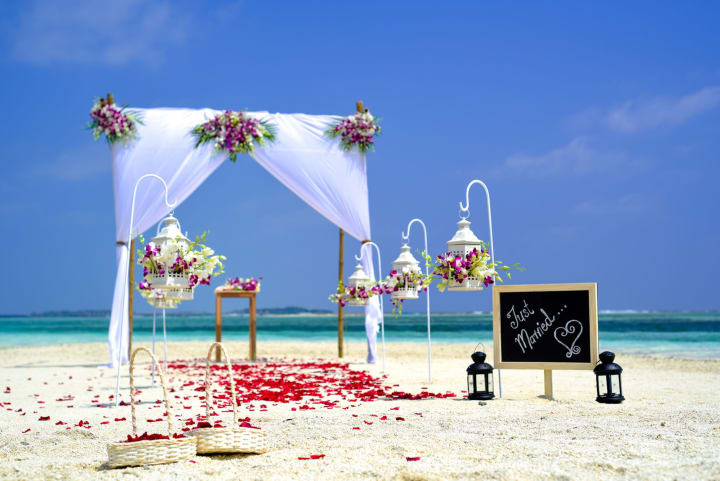 If you want to go with larger, floral decorations for the ceremony aisle, there are lots and lots of choices. We LOVE the idea of individual planter hooks with hanging flower arrangements! For an outdoor wedding, simple hooks can be put directly into the ground. For an indoor wedding (we're thinking barn wedding, here), you can buy hooks that stand on the floor. Either way, this is a stunning option for lining the aisle!
Wonderfully Woodsy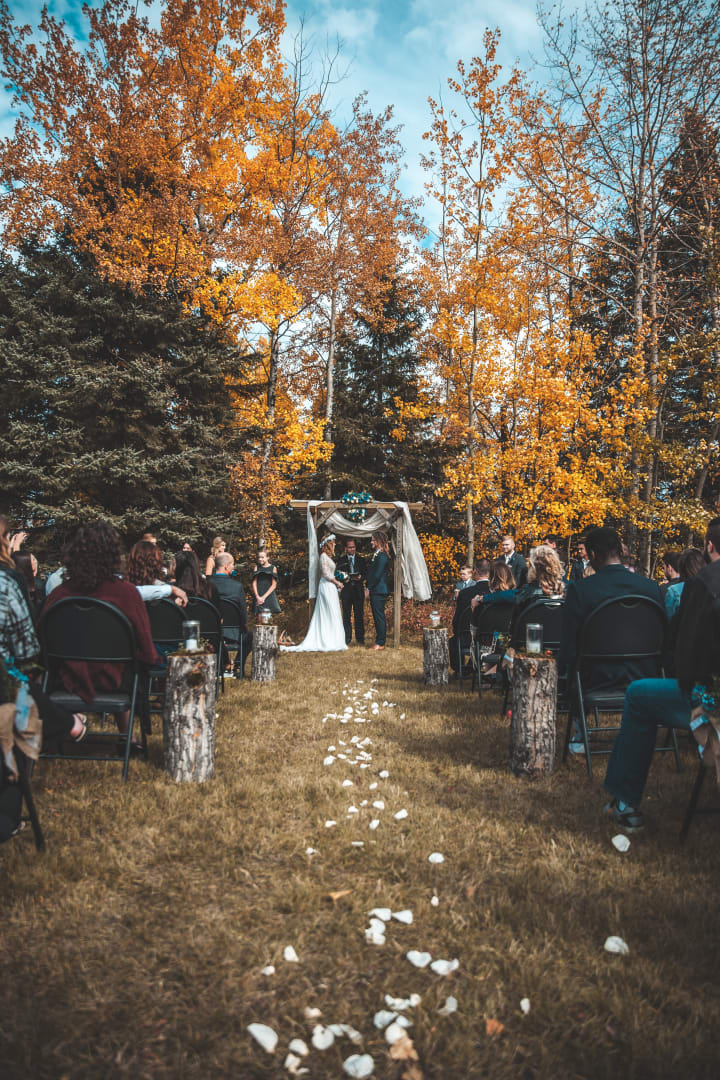 Rustic brides, rejoice! Less polished, more DIY weddings are becoming super popular because you can add some flair to your ceremony aisle and stay inside your wedding theme! These tree stumps are absolutely gorgeous, lining the aisle of this outdoor, fall-themed wedding. Add a candle on top, or a small flower arrangement, to really make your decor stand out.
Floral-Focused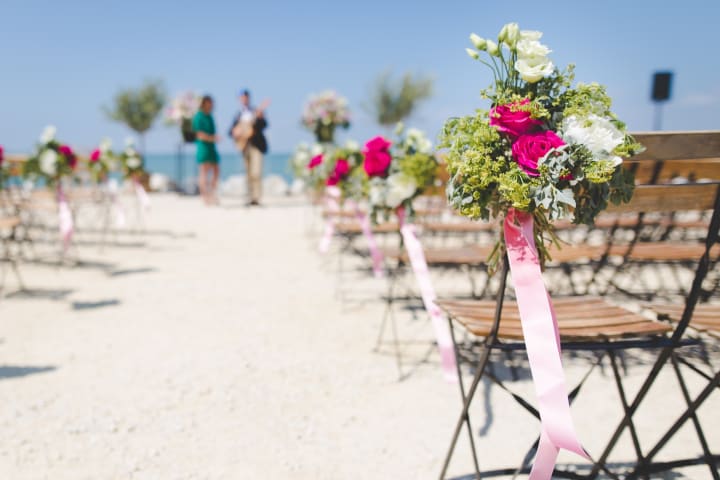 If you want to make sure that the flowers are the focal point of your decor, you can also opt to skip the hangers altogether and use the chairs/pews to hold your arrangements. This beautiful bouquet of pink and white roses, accented with a pink ribbon and bright green trim, is stunning as it is... simply tie it to the chair itself! These will look incredible alongside you while you're walking down the aisle!
Whimsical Wedding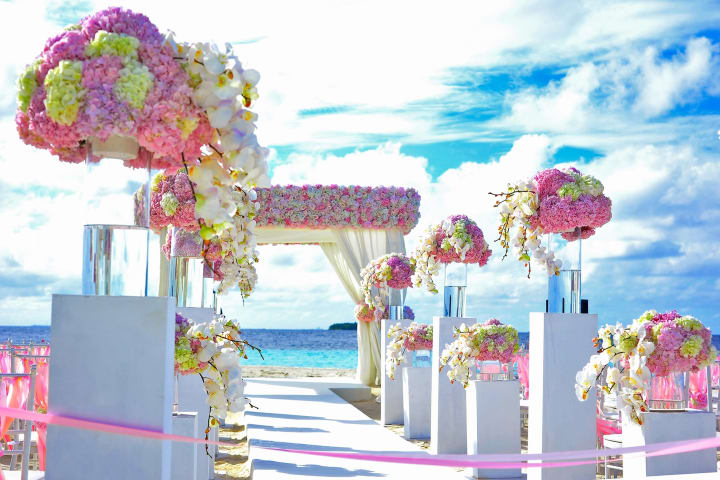 If pageantry and breathtaking visuals are your things, don't hesitate to go above and beyond with your wedding aisle decor! This spectacular design will be an event to remember with the alternating-height pillars, tall glass vases, and bright neon floral arrangements. Notice the colors are brought in elsewhere as well, tying this entire venue together into a stunning image. Any bride would look like a million bucks walking down this runway!
Still undecided? Do it all!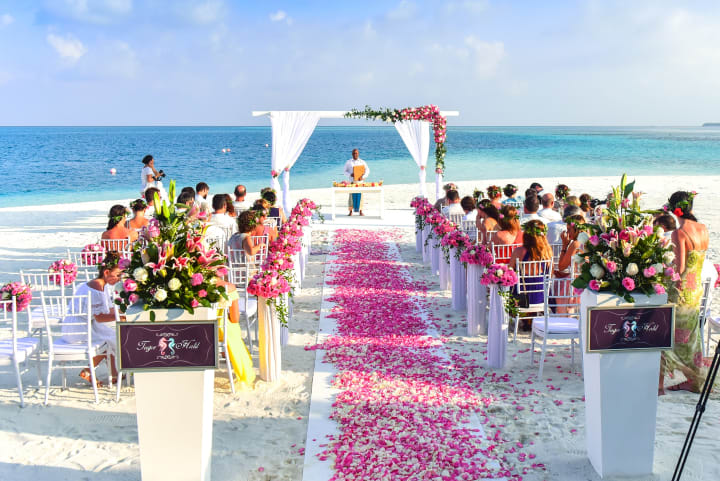 There are SO many aisle decor ideas packed into this one photo! We LOVE the petal runway, which would leave any bride feel like she's walking on a cloud made of roses. The curtained pillars add a touch of sophistication to the floral arrangements they are displaying, and the greeting pillars feel like a stroke of wedding planning genius! All in all, this photo alone gives us a TON of inspiration. What about you!?
Your wedding is a day you will remember for the rest of your life. That's why so many brides pore over every detail, working to get every little thing just right. They want their memories of this happy day to be perfect, and who can blame them? As you're planning your own walk down the aisle, we hope that these wedding aisle decoration ideas sparked some creativity that will help you transform your wedding day into the blissful and memorable event it should be.