How to Plan a Wedding
Wedding planning tips for Canadians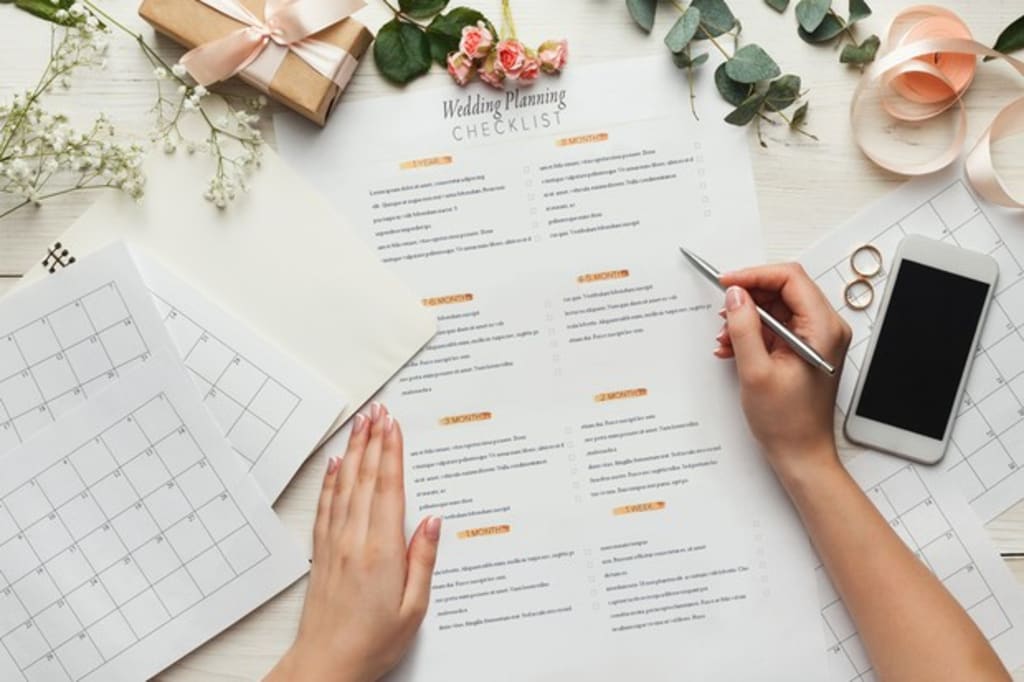 It is that time of year where couples are getting engaged, and planning their special day together. My wedding planning will be easier than some of the couples that I know. You usually see the bride doing all of the work, and all the man has to do is show up and wear a tux. I am lucky that my man wants to have a say in what colors go well together, and which ones do not. What place setting goes with which linens. I am lucky that we are planning our wedding, and not having just me planning my wedding. This part of the wedding can be stressful.
I recommend using the app known as Wedding Wire, they also have a website. It is super handy. They have checklists and lists of venues and vendors near you. It is super easy to use, and it tells you the things that you need to complete for your wedding, as well as how much time you have to do it. It is completely free to use, and they also have a great messaging system for you to use to contact the vendors. The first thing about planning a wedding to know is that it will be expensive in the end. You will try and save money the most you can, but in the end you will be lucky if you do not spend ten grand on your wedding. That happens rarely, and when it does it is because the couple decided to elope.
Photographers are expensive, a good price for a photographer is $2,000.00, and that is usually a basic price, so if you have a friend that is not that close to you, but you know they can take great pictures hire them for much cheaper, especially if this friend does photography as a hobby, chances are they are willing to do it for a little bit of money.
A lot of great centerpiece material can be found in garage sales. The summer is when people start to look at their old junk, and sell it at good prices. That is something you cannot beat. If you are still not finding what you need, you can go to a thrift store such as value village or goodwill, and chances are there might be something to catch your eye. Then there is a slightly more pricey option of shopping at HomeSense or Walmart for the things you need. If it is not the right color, spray paint can solve all of your problems.
Flowers are also one of the more expensive things to purchase, because they need to deliver the flowers the day of your wedding. So then your flowers are fresh and ready to go. Now, most florists will recommend that you have two bouquets; one for throwing into the crowd of girls, and the other to walk down the aisle with and have in pictures. I would recommend you use the one bouquet, because let's be honest, the flowers will not live forever.
When looking at venues there is a list of questions to be asked:
Is the date available?
Can I have candles?
Rules and regulations for noise levels? (Some hotels might have this as they might have other guests staying at the hotel).
Cake Cutting fee? most places charge 2$ for cake cutting, however, you can ask if you can do it yourself.
Do you do tear down and set up? this is probably the most important thing to ask, because it makes your special day less stressful. You probably want to have the most fun on the most important day of your life.
What is included in the rental?
Can we set up earlier?
Is there a cost per chair or table?
Do you provide linens? if so, what colors?
Do you have a minimum spend amount on food? A lot of places have a minimum spending amount on food. If they do not, then that is a very good sign.
Those are the top questions that you should ask. It is important to know what you are getting yourself into.
Buy your dress six months in advance, so you are not scrambling to find the perfect white dress a week before the wedding. Most dress stores require an appointment, and it is worth it.
What is most important, is to have fun. This is your day—and remember to keep the groom in the loop too.