4 Top Tips for Choosing Jewellery Fit for a Wedding
Discover how to choose the perfect jewellery that matches your wedding outfit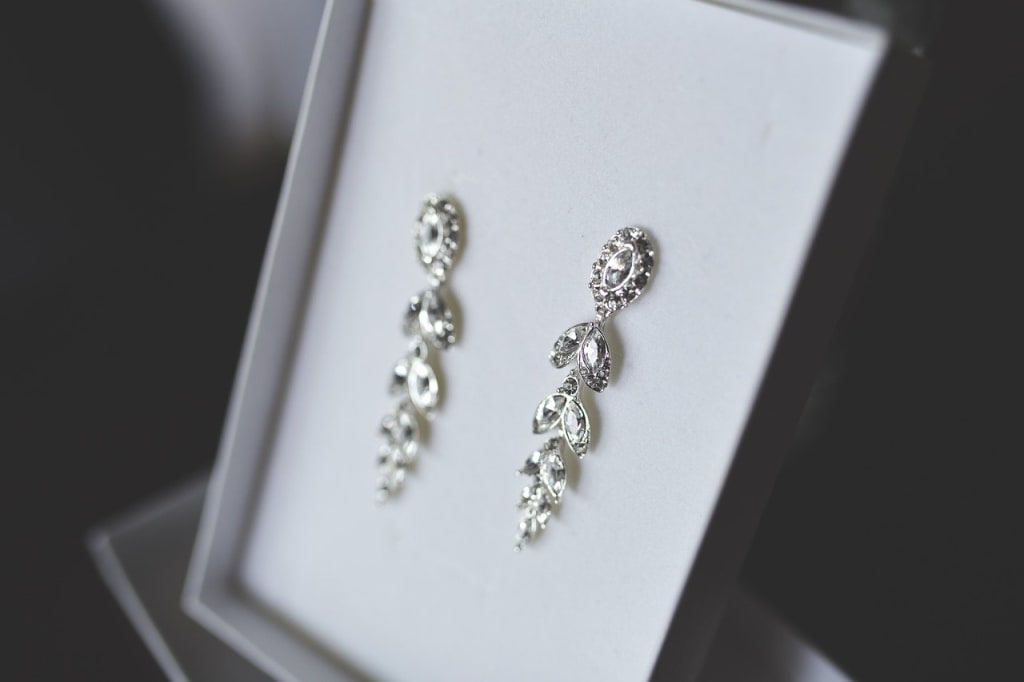 Image by Karolina Grabowska from Pixabay
While your big day might be a while away given the world's current crisis, that doesn't mean you can't get excited about the finer details. On your big day, it's a given that you'll want everything to be perfect, so, when you're planning your spectacular wedding outfit, it's important not to forget the jewellery. After all, accessorising with jewellery is the perfect way to complete an outfit and will help you to tailor your look to the event itself.
We're offering our top tips on choosing jewellery that will accentuate your look and add a touch of glamour to your big day according to your wedding theme and style.
Think colour for summer nuptials
A summer wedding often goes hand in hand with imagery of a beautiful outdoor ceremony, including everything from garden games to a hay bale seating arrangement at the reception filled with summery snacks and drinks. Think (hopefully) warm weather, an abundance of blooms and a colourful palette that oozes summertime serenity.
To match this aesthetic, why not opt for a dress that's a little less traditional and very much in keeping with the season? For a boho look, pick a pastel-coloured wedding gown with lace eyelash detail and pair it with a flower crown for a more contemporary take on a summer wedding. Combine these hippie-esque influences with a beautiful diamond necklace for an understated aesthetic.
If you're looking for something a little more elegant, consider a pink or lemon-coloured silk gown which oozes glamour and sophistication. Pair this with an elegant gold-toned necklace for a look that hones in on a glowing summer vibe. To keep an air of sophistication, swap chunkier jewellery pieces for thinner chains and intricate detailing for an effortlessly chic ensemble. A suitable alternative to both these options is choosing rose gold to set off your summer look - the pink undertones under the natural outdoor light will coordinate with your silk dress and is sure to give off a sleek, coordinated vibe.
Don't forget sparkle at a winter wedding
Winter weddings come with a ready-made magical atmosphere, and are an excuse for you to add as much sparkle as you want. As such, throw on your most wintery accessories, from fur coats to embellished headbands and match your jewellery to complement and emphasise them.
One of the top priorities at a winter wedding is keeping warm, however this shouldn't take away from the beauty of your outfit. Ultimately, it's all about the cool tones - so, think whites, greys and pale blues. Match a light grey wrap or shawl with some understated diamond earrings for a look which displays sophistication and elegance. If your dress constitutes of a large pattern or significant detailing, to keep the look sophisticated, choose simple jewellery to avoid unnecessarily complicating a busy print. If you're wearing heavy fabrics to keep you warm in the winter season and they boast heavy stitching or ruffled materials, we would also recommend opting for lighter and more intricate accessories, so the attention remains focused on the dress.
While a dress may be the first port of call for many, for a chic look which will also keep you warm, why not consider a contemporary tailored trouser suit or jumpsuit? You could even opt for chiffon layers and lace sleeves to add some extra warmth and style. If you'll be wearing bold and beautiful colours for an intrinsically festive look, don't hesitate to pair the jewellery with the opposite colour to create a bold statement. Alternatively, opt for some white gold earrings to mirror the season with your accessories.
Opt for simplicity during a traditional ceremony
The traditional wedding is a classic theme which offers timeless sophistication and still leaves room for versatility - think long white gown, with a small amount of detail and intricate veils. Given that the dress should be the star of the day, ensure that your jewellery is fairly understated so that it doesn't run the risk of upstaging the dress.
A simple bracelet would work well to complement any bridal gown, alongside a shimmering pair of diamond studs or elegant teardrop earrings if you're having an updo on the big day. However, there's no need for everything to be ivory, silver or gold - although these tones are typically traditional, adding a pop of colour is the key to giving your look some personality against a neutral palette. You could even match a different coloured gemstone to your flowers or the bridesmaids' bouquets to tie your theme together - now all you'll have to think about is what's going to be old, borrowed, blue and new!
Consider detail at your extraordinary event
For those weddings where the sentiment 'something new, something borrowed and something blue' isn't relevant - whether that's in the capacity of a traditional Japanese ceremony or a modest wedding - it's essential to consider what your jewellery will say about your special day.
As such, if you're putting on a traditional Japanese Shinto wedding that glistens with excitement and colour, it's important that your jewellery reflects the mood of the day. Colour plays a significant role in oriental weddings with the bride's traditionally white Shiromuku being swapped after the ceremony for an Iro-uchikake that typically combines colours of red, black and gold. When considering your jewellery for this type of traditional wedding kimono, therefore, pair your bold Iro-uchikake with some striking diamond studs that ooze elegance and balance out your outfit.
When it comes to modest weddings, it can often be hard to accessorise without upstaging the dress itself - particularly when opting for sophisticated materials such as crushed velvets or chiffon fabrics with pearl embellishments. As a result, if your beautifully embroidered dress has a large amount of detailing, accessorise with delicate jewellery such as a simple bracelet to add a touch of chic without overpowering your luxury garment.
The most important tip to remember when choosing jewellery fit for a wedding is that it should be a reflection of you - after all, that's when you look your best! We hope you'll be inspired by our tips to pick the perfect pieces which will flawlessly accessorise your bridal look.