10 Signs of a Bad Wedding Venue
Getting married is supposed to be one of the happiest times in your life, but what happens when you don't see the flashing caution signs of a bad wedding venue?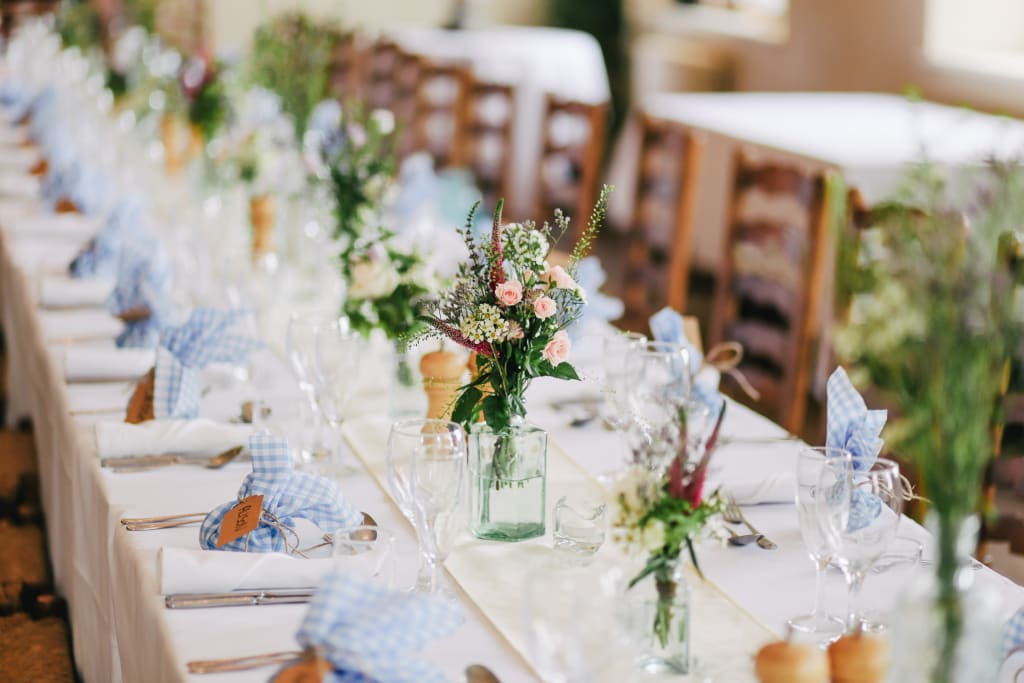 Receiving the ring, picking out a dress, and teaming up with your soon-to-be hubby to find that perfect destination to have your wedding are some of the biggest aspects of wedding planning. You have an idea in your head about what you're looking for, but what happens when you don't recognize the signs of a bad venue? You don't want the happiest day of your life to be a ruined because you rushed to pick somewhere you thought was magical but turned sour during the planning process, do you?And you would think it'd be easy to choose a place for your wedding day, but picking a venue is one of the most common mistakes to avoid when wedding planning. That's why I'm here to help you avoid the stresses so many have gone through by giving you some telltale signs of a bad wedding venue to look out for.
If no one you know has gotten married there, do extensive research.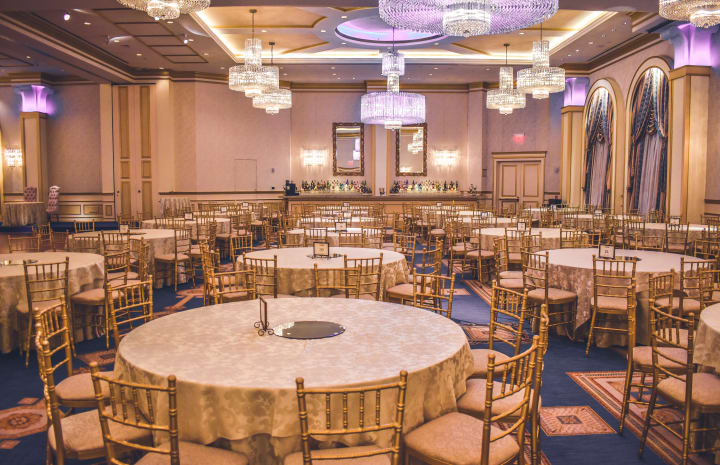 When choosing the perfect location for your big day, one of the first things you may think to do is ask some of the ladies in your bridal party where they got married to get some ideas for yourself. One of the places a friend of mine happened upon online was a farm in Northern Arizona. She asked a few people in their wedding party about the property and no one—not one person—had ever heard of it. This threw up a huge red flag for her and she abandoned the thought immediately. Now, that's not to say that you may find a diamond in the rough, but just remember to be careful. You don't want to be setting up your dance floor in the middle of the movie The Hills Have Eyes if things start going south.
If the place has bad online reviews, you probably don't want to get married there.
This tip is a pretty simple one. If a place has bad online reviews, you probably do not want to spend your wedding day there. The internet can, actually, be a helpful place in this respect. Search up potential wedding venues on places like Yelp and see how your dream venue in Sedona ranks ranks. If you see any major red flags though, move on to the next review! Do this until you have built up a solid list of places to help you get a better sense of all the quality locations in your area.
If there are a lot of extra add-on costs, think before you sign.
After making your list of venues that have passed the Yelp test, it's time to start looking at properties! Once you start to look through the contracts with your wedding planner (if you choose to have one), you may start to notice extra fees and add-ons. One great example I have for this red flag is a "corkage fee." I was the maid of honor in my cousin's wedding and she had asked me to go and look at a place with her for her reception. It was a beautiful resort property with a large ballroom and dance floor (because we are a large Italian family and we like to party). She really fell for the space and wanted to see some contract details. While we were looking through the contract, we happened upon this stipulation called a "corkage fee," which basically means that if you choose to provide your own alcohol (BYOB), the resort charges a fee to open your bottles. That's it. It was a minimum $65 fee to open wine that the wedding party would have purchased and brought on their own. To say the least, we left that place and didn't look back. So, be aware of hidden fees and clauses. It always helps to rotate that question into your roster of questions you must ask while touring wedding venues during your search.
If it is difficult or complicated to book the property, take your business elsewhere.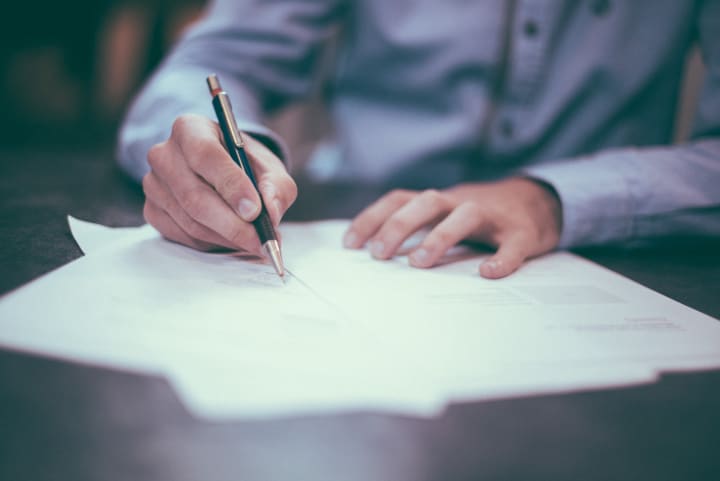 Everyone knows that wedding planning can be difficult, and heck, it IS difficult. There are a lot of great places to get married or have your reception, and when you find one, make sure one that isn't too incredibly difficult or overly complicated to book. When you find that magical place that just speaks to your heart and vision for your wedding day, you want to get your name down for this place immediately! The coordinator tells you and your fiancé that the weekend you want to get married is free and clear, and you can book. Then, 10 minutes into reading the contract, the coordinator comes in to tell you that the weekend you have chosen is actually booked solid. So, you give them another date, and, again, booked up. You give them a couple more dates and nothing is panning out. One excuse after the other. They tell you to wait a while, maybe there will be a cancellation. For you newbies to the wedding scene though, this is incredibly unlikely. If it is at all difficult to get a reservation at a venue, whether it be excuses or mixups, it is in your best interest to walk away from it.
If it is hard to get in contact with them in any way, stop calling them.
One of the most important aspects of wedding planning is communication, and this should not change when it comes to your potential wedding venue. If you have a question, you should be able to reach out and speak with the owners of the venue or coordinators of the event. I have a friend that wanted to get married at a cabin resort in Colorado. It was newer resort and a smaller property, but it was beautiful and she wanted more information about the place. She called and left several messages asking if she could speak with someone about having her wedding and reception there. She never received a phone call back from them and, in turn, found somewhere else to spend her big day. If you can't get in touch with them, it's best to simply move on.
If the venue is inexperienced with weddings, you don't need to be a trailblazer.
Something that not a lot of people consider when looking for a wedding location is whether or not that venue has any experience with weddings. Now, if you have a wedding planner, they will know, or may be able to figure out, how to detect this since that is their exact job. For the rest of us however, it's a hit or miss. Try and do as much research as you can prior to going to the viewing, and make sure to ask plenty of questions!
If the people that work at the venue seem unorganized and/or unfriendly, don't accept that as a one-off.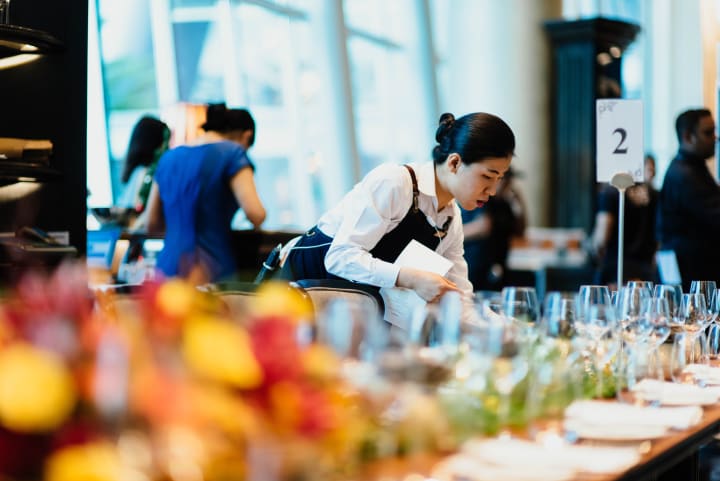 Another big aspect of your wedding planning, especially when viewing a venue, is if the people that are employed at that property are friendly and helpful. You would think that this would be the case everywhere, but it doesn't always happen. A friend of mine had always wanted to get married at this one particular farm in Connecticut, and when she went down to do a walk through with her wedding party, the people were sloppy and rude. There was no organization and the people acted like they were upset that my friend and the wedding party even showed up. They had no "point person" who knew all about the wedding aspects of the property—which is fine, but someone should've been able to answer questions for them. Nope, not one. Needless to say, her dreams shifted very quickly after that debacle. Make sure the people that will be sharing in your day are worthy of your investment.
If it doesn't match your style or wedding theme, don't book it.
Again, this could be a dumb answer to give to-be newlyweds, but some people just want to get through the wedding planning and run straight to the post-ceremony "Macarena" on the dance floor. If you have a theme planned or are looking at some of the wedding color schemes for every season and you want to religiously stick to that plan, don't choose a wedding venue that will make either of those ideas look strange or out of place. A theme or color scheme is supposed to tell a story, the story of the two of you and your love (cheesy, I know). Make sure, when choosing a place to get married, you factor that in. You don't want to plan your wedding around your venue.
Don't let them bully you.
Yes, I know, this tip sounds childish, but it has been known to happen that a venue can make you feel like it's their wedding and not yours. I am here to tell you that it is perfectly okay to say no to things you don't like. My friend Amy is a military wife, and wanted that aspect of their relationship to be a showcase in their wedding day. The "point person" that worked at a venue she went to scout basically told her that her wedding wouldn't work where Amy wanted it to because her theme was too basic and broad. They also told her that her wedding would cost much more because they would have to "work harder to do something with the ballroom" because of her theme choice. She felt insulted (rightly so), immediately complained to management, and left, taking a $45,000 wedding budget with her. Do not let anyone make you feel like your wedding will be less-than or make you feel flustered in any way. That place is not worth your time or business.
Trust your gut!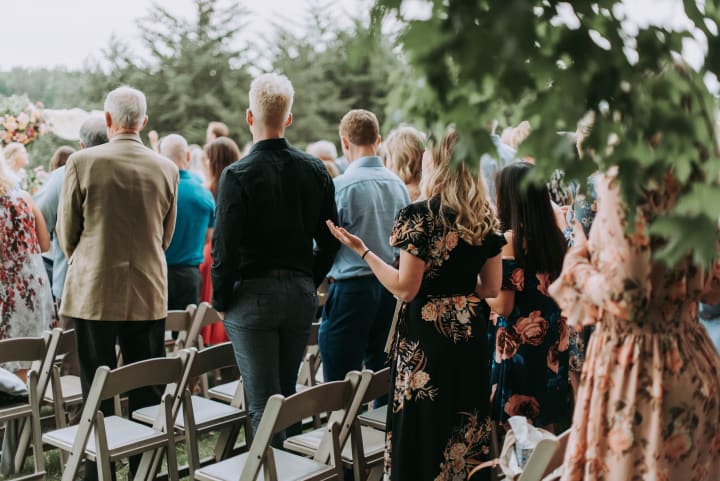 The last tip I could possibly suggest is probably the simplest and (sometimes) the most difficult: Trust your gut! If a place doesn't feel right for you or your big day, you can absolutely say no. I get that your parents and future in-laws love it, but they aren't the ones getting married. You are. You and your future spouse will have to make the right decision about where you want to spend your wedding day.
Planning your wedding is supposed to be like a fairy tale! Make sure that you recognize the signs of a bad wedding venue when you go out scouting before you invest your time and money somewhere undeserving.
Reader insights
Be the first to share your insights about this piece.
Add your insights