5 Mistakes to Avoid When Wedding Planning
You should avoid these common mistakes.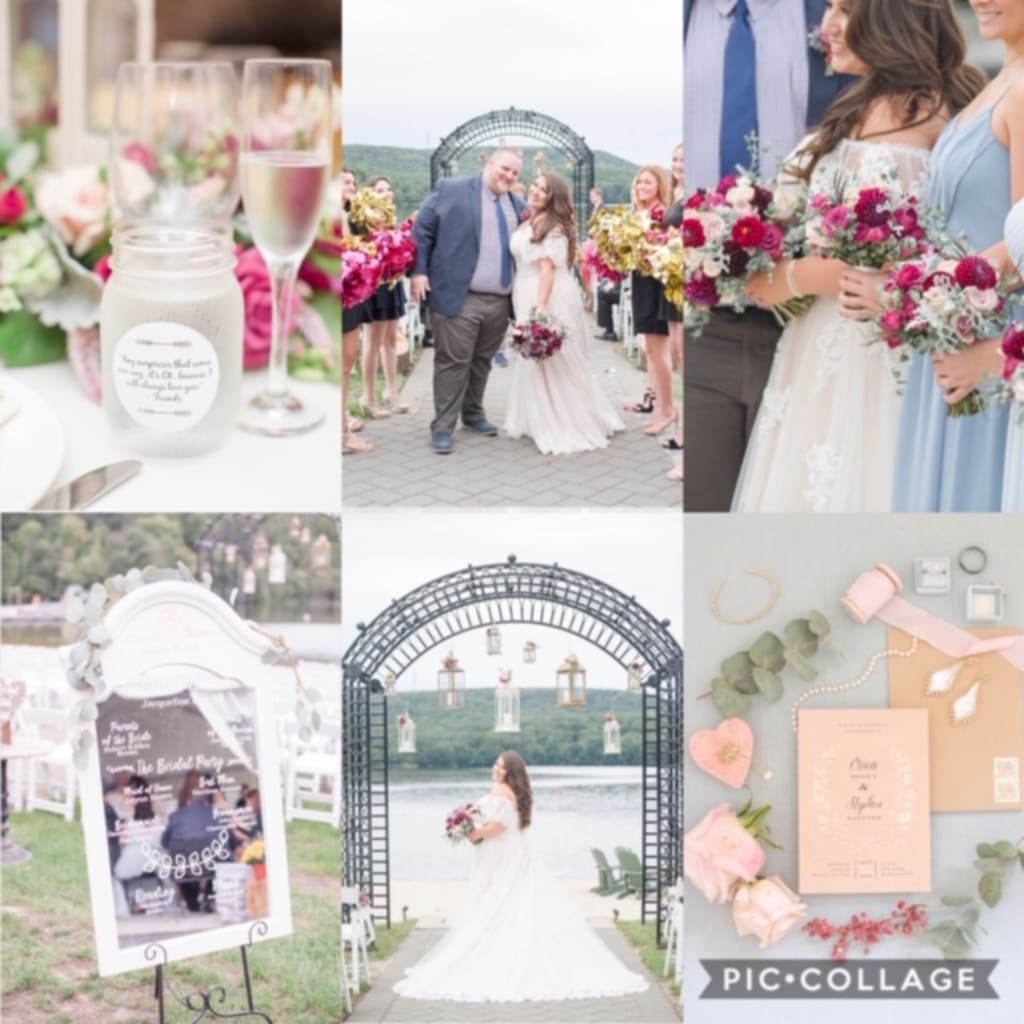 Photo by Ben White on Unsplash
Wedding planning is a funny thing. It isn't until it's over and done that you feel confident that you know what you are doing. Hopefully, it's the kind of thing you only do once. Everyone is going to make mistakes and have wedding regrets. In the end most will not matter, but here are some lessons learned to maybe save you a headache or two along the way.
1. Don't be so set on a style or idea.
We go in with so many ideas and wants when we plan a wedding. A Pinterest full of plans and goals. That is good, have the Pinterest board, share it with your vendors let them know what you like. Then put it away and take advice. Pick the vendors you are confident in. They are professionals and really know their craft. They will take all your visions and budget to make you something you will love. What I ended up with was so far from what I began with but so much better! So many aspects of my wedding were changed in the process from what I wanted. My dress, my flowers, the groom's outfit, the bridesmaid's dress and pretty much the entire color scheme. I started dress shopping completely against anything without long sleeves. No matter how far I searched and searched I could not find anything I liked. When I finally let go of that I put on my dress and along with my seamstress, we made the most perfect sleeves that were nothing I imagined but so much more!
2. Referrals, Review, and Chemistry
It is easy for someone to say, "My brother in law is a photographer you should use him." This is great but when you start looking into their work and talking with him, just to find it isn't exactly what you want, you to end up in an awkward situation. Stay away from anyone with too close of a connection to a friend or family. Instead, take note while you are at someone else's wedding or ask around about good experiences. Joining a local wedding planning Facebook group is a huge help. Many vendors have ways to get bad reviews deleted, don't rely simply on web reviews. Get to know your vendors so you can have confidence in them. In the end, you have to like them as a person and know they will do a great job. My florist and photographer were simply amazing and after booking them I had complete confidence in them, this really helped put my mind at ease.
3. Budget is not all or nothing.
One mistake I made at the beginning of wedding planning was thinking that to have an affordable wedding I had to go cheap DIY everything. I was so wrong. Money can be moved to make your priorities happen. By cutting corners on things that are unimportant to you, you can move that money to get the special things you want. I wanted a band so badly, but it is much more expensive than a DJ. I decided I could go without a videographer to get myself the band I wanted and still not break the bank. I wanted fun favors that would cost a little more so I sent cheaper invitations and did a program display to still have room for the favors.
4. Beware of hidden fees.
Just about every person you use or work with will have hidden fees they do not tell you about until it is too close to do anything about it. Ask the questions and get it in writing. Make a wedding email so that all your correspondence is there and easy to find. Be very specific of taxes, gratuities, meals, delivery and travel fees. Make sure these things are calculated in so there are no surprises. Mistakes with this can leave you thousands of dollars over what you thought.
5. This is your wedding and no one else's.
I got married in the same 18 months as five of my best friends. One common theme we can all share with you is trying to please other people or live up to their standards is not worth it. Just because your mother in law wants a fancy invitation suite doesn't mean you have to. Just because people think you need to have certain aspects of a wedding do not feel obligated. Decide what you want out of a wedding and do what it takes to make that happen. I wanted two things, pretty pictures and for people to have fun. I did the things that were important for me to have that. I put a lot of detail into the aesthetics and the decor as well as the experience. Make this yours and if you want to include quotes from your favorite TV shows because you and your husband love to binge watch, do it! People will appreciate and remember what you did to make it personal over anything else!
Everyone is going to make wedding mistakes. Don't stress too much and don't take yourself too seriously. Make sure to have fun and remember the moments. Your guests feed off of you as the bride. If you are having a great time and not worrying they will too!
—@its_erica_anne