What Is Next for Digital Transformation in Healthcare?
Digital transformation in the Healthcare Industry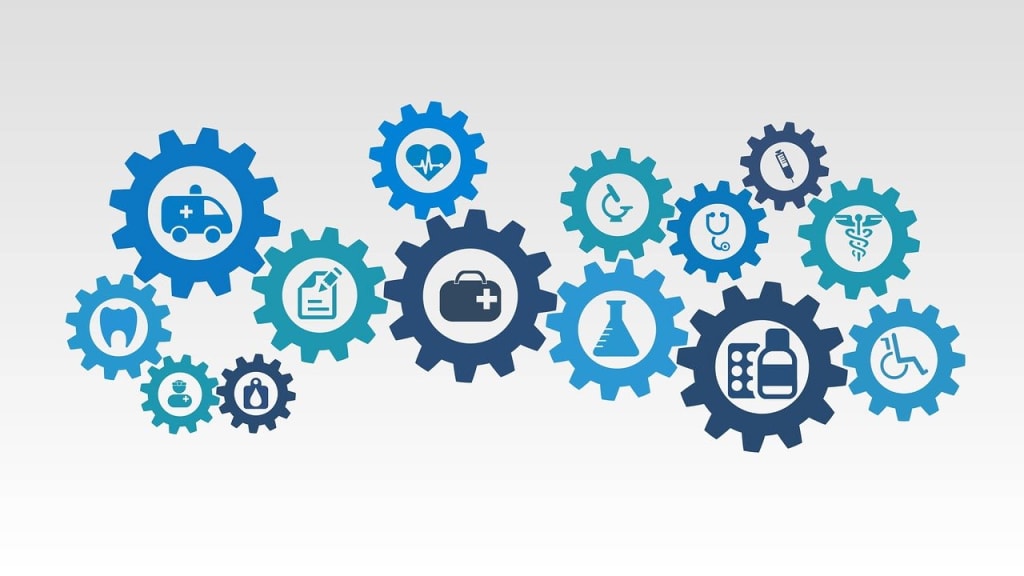 Digital transformation happens in every industry; the healthcare industry is no different. Here we focus on giving people a better life without diseases. So the digital transformation in the healthcare industry is more about improving the quality of life. The changes the technologies have made helped in giving people a better life that is free from diseases.
As a part of digital transformation in the healthcare industry, the patients are also made more aware of their health. With the help of new technologies, they can keep track of their vitals and be more aware of their well-being. This effort from the patient's side benefits their lives; the regular check on their health and awareness helps transform their lives.
The Reasons to Go for Digital Transformation
There are many reasons to adopt digital transformations, from improving the customer experience to better sustainability the reasons are numerous. Here are some of the top reasons to embrace digital change.
Make the patients experience better
Make hospital experience more user friendly
Avoid fraud and duplicate testing
Digital transformation brings a shift to the healthcare sector too. With big data, artificial intelligence, augmented reality, early diagnosis, better quality treatment, and even post-treatment activities have become far better. The coming years will witness a lot more revolutionary breakthroughs in healthcare. Digital transformation is a never-ending process. It will keep on evolving as technologies get modernized daily.
Revolutionizing Trends in Digital Transformation
The following are the top digital transformation trends that will revolutionize the industry.
Genomics- the Study of Genes
Medical professionals have started using genomic sequencing for better diagnosis and proper treatment. The use of technology has improved the ease with which scientists can use genetic information and process it better. The advancements in the study of genes help in giving more personalized treatments to the patients. It will address each patient separately and give them better treatment and results. The research about human genes will help in improving the medical industry.
Use of Chips
The traditional treatment techniques are done by either applying medicines or by their intake. Here chips are inserted into the body to measure different kinds of treatments at the molecular level. With these chips' help, doctors can treat patients according to their body requirements. It was made possible because of the in-depth research in the genetic field and the more advanced DNA studies. It is more of a futuristic technique and is made possible by inserting tiny chips. It is a significant advancement as it can help in giving more customized treatments.
Telemedicine
The concept of telemedicine can be of great help to people living in rural areas. They often do not have hospital facilities or the chance to meet a specialized doctor. With telemedicine becoming true, they get access to hospitals and doctors. The virtual consultation with doctors can also help in avoiding unnecessary hospital visits. It will also help in reducing the travel expenses and other additional costs.
Genetic Engineering
Genetic Engineering is the concept of using genetically modified viruses to fight diseases. It has caused many controversies as genetic modification is not getting enough support from researchers and scientists. It is an area that needs more exploration. But it is still becoming more popular. The future of genetic engineering is hopefully bright as it can make many revolutionary discoveries.
Wearable Devices
Smartwatches are a part of people's life now. It helps track down your heart details and the number of calories burnt, and much more. People with heart diseases can track down the vitals with the help of these devices. It is also helpful for the doctors to analyze the vitals for some time.
Geo Location
Geolocation is highly advantageous to people. It allows the patient to track the nearest hospital and their contact details. So in case if someone gets injured in an unknown location, they can contact the nearby hospital. Even if you are alone, you can reach the hospital. Another advantage is they provide the latest medical news and updates. In the case of Covid 19, they provide regular updates based on your location. It is one of the significant time trends in 2021.
Predictive Analysis
Predictive analytics is also something that came into the limelight recently, it was there even before, but now it has been into more use. Predictive analytics is mainly used for risk eliminations, geo-mapping, and simulation. With predictive analytics, we can analyze patients' risk if undergoing treatment; with geo-mapping, you can fight the outbreak of viruses. Predictive analysis has also helped the digital transformation in the manufacturing sector.
Conclusion
The global digital health market is approximated to reach around 200 billion by the end of 2020. The healthcare industry is ever-growing, and it will continue doing so. Digital transformation in healthcare can help patients as well as doctors. Patients can avoid unnecessary hospital visits. It will be of great help for rural people and is more cost-effective as well as time-saving. Digital transformation will give the healthcare industry a new advanced face.