Top 5 Young Living Products for Winter Wellness
Product Review

Young Living is a home-built essential oil distillery determined to lead the way in natural living. They believe everyone deserves an abundant life full of wellness. There seed to seal program, based on the three pillars of sourcing, science, and standards, is a unique approach to essential oils. More can be learned from their website https://www.youngliving.com/en_US
Essential oils and the products made from them provide many benefits to your home, family, and lifestyle. Not least among them is our health. With these specific products from Young Living, you can support your immune system and kick illness all winter long. I should add that some of these products have not been tested by the FDA and this is not intended to diagnose, treat, cure, or prevent any conditions. This is based on data provided by Young Living and my personal experiences.
Ningxia Red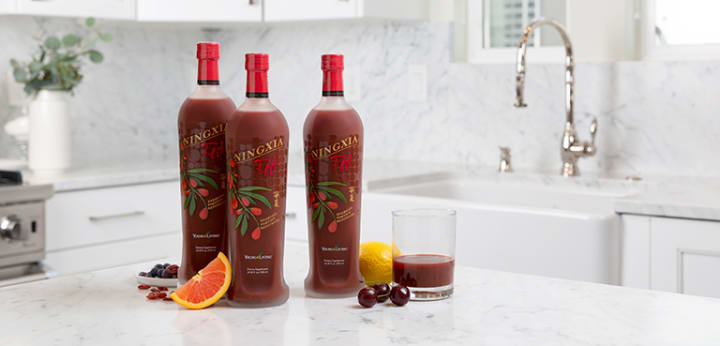 The powerful Ningxia wolfberries are the source of this delicious supplemental drink. It can support energy levels, antioxidant levels, and normal cellular function. It has been found to be one of the most nutrient-dense drinks created through meticulous processes. With merely two ounces a day, you can keep your family and yourself well above the wellness line, or provide immune support for those miserable sick days. As an extra bonus, YL occasionally hosts challenges. A 30-day Ningxia Red challenge boosts your health, as well as the potential to win great prizes!
Aria Diffuser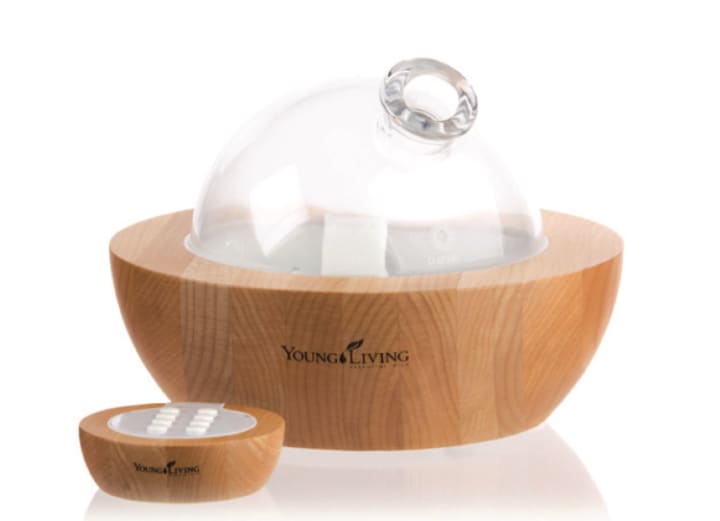 No oil-based household is complete without a stylish diffuser to bring the benefits of essential oils to the whole room. This Aria diffuser features a maple base and remote, a glass dome, and a multicolored LED light to sooth the winter maladies. It also comes with a free 5 mL bottle of Tangerine and Peppermint oils. There are many different types of diffusers, some not even requiring water, but this one of a kind beauty will look great in any home. You can rest and recharge as the diffused oils do their work. It is an aromatic way to improve the peace in a household. After being inhaled, essential oils quickly go to work being absorbed through the nasal membranes and travel directed to the brain.
Lavander, Lavander, Lavander!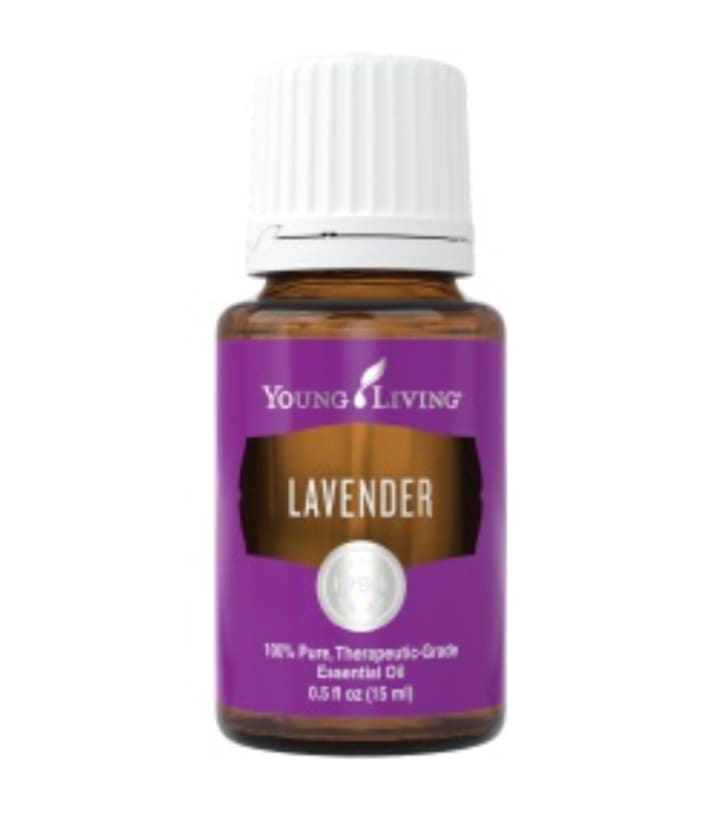 Is anything more beautiful than a field of lavender? Besides its classic, aromatic scent, Lavender is consistently one of the most used essential oils because of its amazing versatility. It is included in everything from blends and lotions to soaps and fresheners. It can help soothe and heal many common ailments. It is part of the mint family and native to Europe, Africa, the Mediterranean, and Asia. Be sure to check out Young Living's website for all of the many uses of this wonderful oil.
Thieves Product Line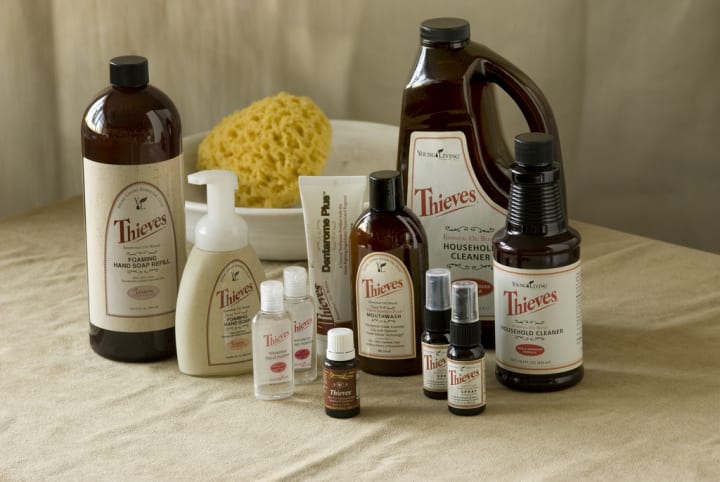 Inspired by the 15th-century French thieves who created an oil of clove, rosemary, lemon, cinnamon bark, and other botanicals, the Young Living Thieves product line also provides a powerful and versatile product. It includes everything from cleaner and toothpaste to lozenges and an essential oil. This blend can replace harsh chemicals with natural ingredients. What better way to kick a nasty bug? This irresistibly spicy scent will help make a healthier, happier home.
R.C Essential Oil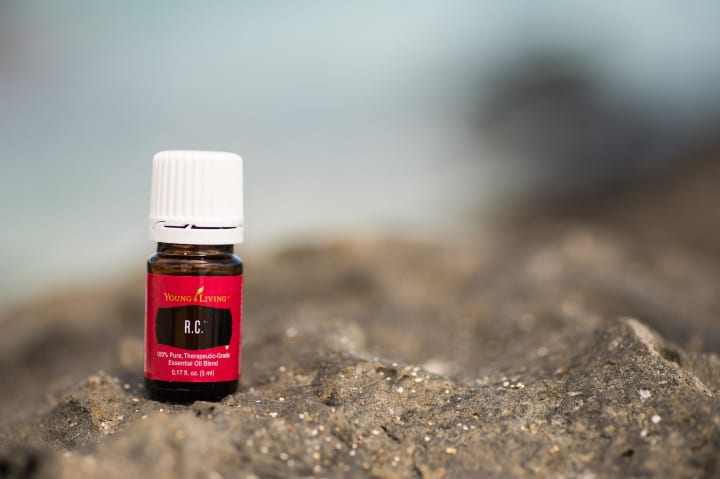 This powerful R.C essential oil is a great way to keep your family above the wellness line. It is a blend of spruce, cypress, and eucalyptus. It can be diffused or applied directly. It makes for a wonderful massage when combined with any type of base oil. This is one oil that any medicine cabinet should not be without! It provides a boost of the immune system, helping to fight respiratory issues and inflammation. It is relatively new to the essential oil blends. Because of the eucalyptus, it contains cineole, which has antioxidant and antibacterial properties.
If you enjoyed this article, please feel free to leave a tip. Anything can help as I try to deliver all kinds of interesting content to readers. Please consider reading some of my other works, and I thank you so much for the support!
product review
About the author
Just a writer, teacher, sister, and woman taking things one day at a time in a fast-paced world. Don't forget to live your dreams.
Reader insights
Be the first to share your insights about this piece.
Add your insights