The Answer to Being Stress-Free
How come everyone in the world isn't gloating about this? Okay! I will let everyone know then!!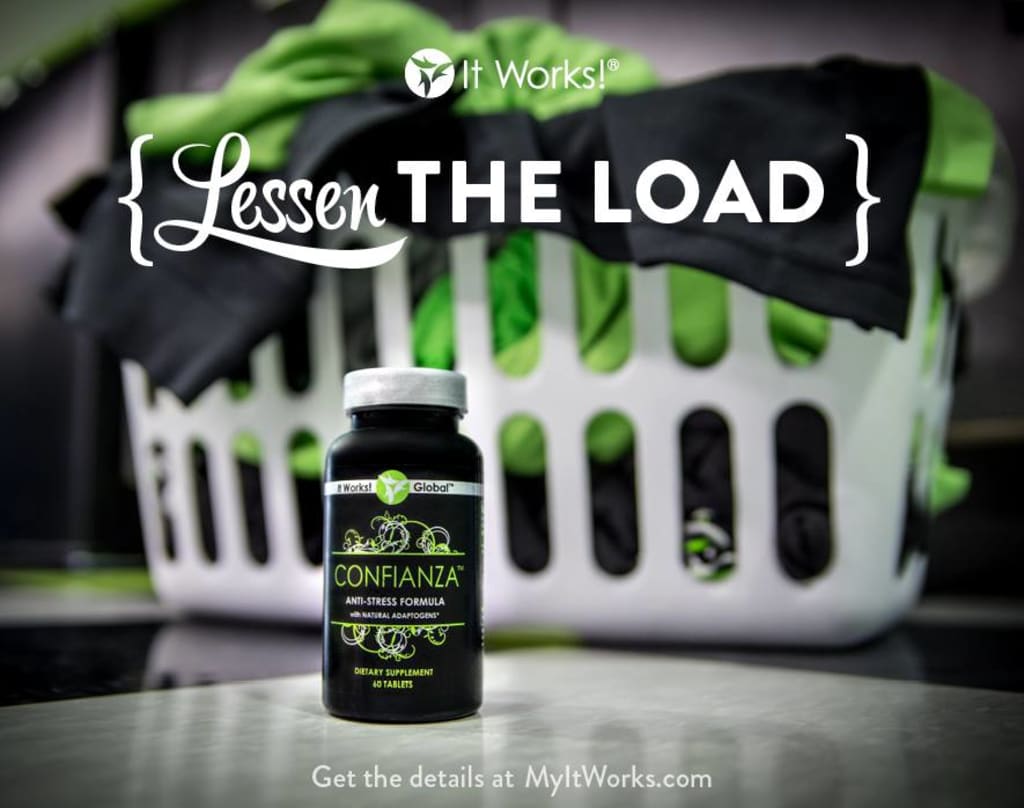 I have a lot of trauma in my past and I was tired of living in "fight or flight" mode. Thing was... even after I received counseling and medication and help, my BODY was still in "fight or flight" mode whenever I was stressed. I didn't realize this was a thing until now and I had to make sure everyone knew!! Especially since I know how many people are struggling in our world with being in this mode.
I am a mother, wife, and I run an online support group where I help those who suffer from addiction or mental health issues. These tasks need me to be stress-free! I also am a writer who needs to be creative and that is easier when my body is not feeling all the stress of the day, as I do most of my writing at night!
I came across this company and many of you most likely know them already for their "crazy wrap things" but you may not be aware about this product and I felt it so important to share with the world!!
No matter how NOT stressed I try to be, there is stress everywhere!!
My daughter is playing and decides she wants to do a backflip off the couch... I AM STRESSED! My husband wakes up on the wrong side of the bed and forgets to say good morning and that makes me stressed!! Trying to get out of the house as a family makes me stressed!! When I have a client who is experiencing a really rough time, that makes me stressed!!
Here is the thing... whenever we feel stress, that can do DAMAGE to our body and our mind. No matter if our stress is physical, mental, or environmental!
Every single time your body feels stress, you go into a fight or flight mode. You may not be aware but your body definitely feels the stress you are feeling, even if you fake being calm well.
This product is amazing!! It is called Confianza. It is a naturally-based supplement that increases your energy levels while reducing stress and fatigue.
This is a safe way for you to rebalance your body, get that extra energy without the fatigue to get all your writing done—no matter what time of day you do it, but especially if you write at night like myself! Then it makes it so your body doesn't ever go into "fight or flight" mode when you feel stressed!!
I began taking this supplement over a month ago. As you can see, I am back to writing. I have been writing my book again. I have been making plans for my future and the best part is...
I am not exhausted half way through the day!! I also use the Green blend too! Both, especially when taken together, can give you the boost you need and keep you healthy in life!
You can get some here.
And if you agree to do a testimonial with me, you can get 40% off and perk points to get free Confianza!!
This has absolutely changed my writing career and my life in general. I don't know why not EVERYONE is aware or taking this!! It is way better than any medication you can take to relieve stress because taking this is safe. I worry about that with some over the counter and prescription medication I take. We only live this life once. Why live it stressed out?? I say, there is no need to!! Take Confianza instead!!