Telemedicine in the USA. Pros and cons
A major compaign to legalize telemedicine has been launched in the United States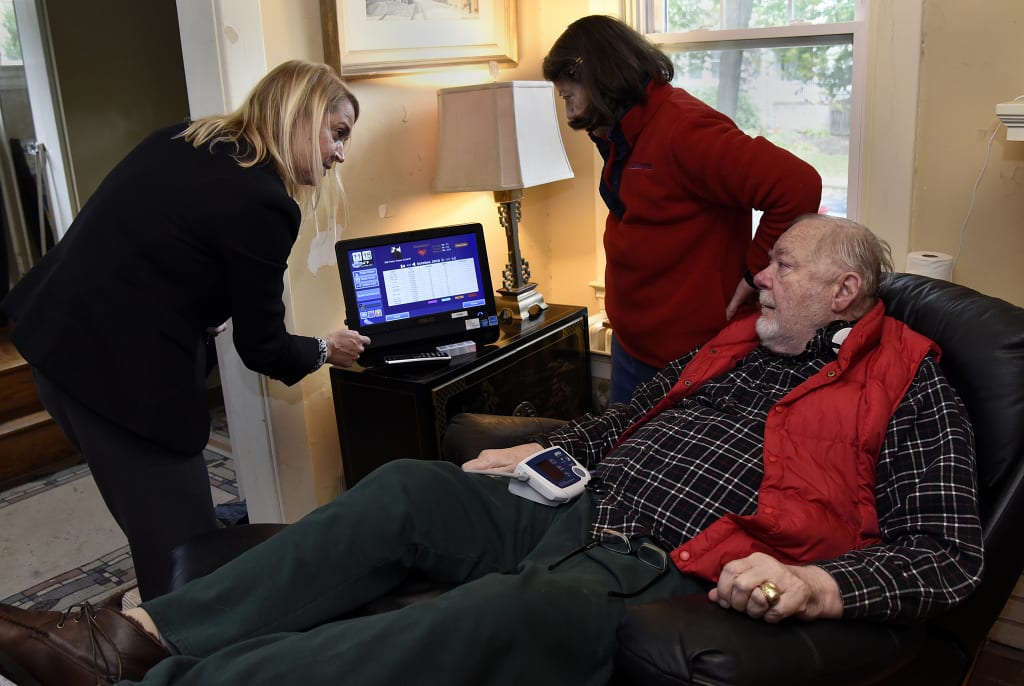 In the United States, a major campaign has been launched to legalize telemedicine (telemedicine), a method of providing doctor's services from a distance through a video link between a doctor and a patient via smartphone, computer, and other devices such as free and secure telemedicine platform doxy.me. Proponents of this "progressive" method of treatment want to equate telemedicine with traditional visits to doctor's offices and get it covered by Medicaid, Medicare, and other insurance.
For the future of telemedicine, there are two directly opposing points of view. Critics see long-distance treatment as a trivial scam that will enrich some people in health care and high-tech fields, but ultimately destroy American medicine.
"Telemedicine is no different from telephoning, but stakeholders want to make it a separate category of healthcare," says James Hoyt, a former doctor with 45 years of experience. - Long-distance communication doesn't make it possible to make the right diagnosis. It requires a personal medical examination.
In my opinion, only psychotherapist and nutritionist consultations are an exception.
Other critics of telemedicine believe that, in theory, treatment at a distance is possible, but to do this, the patient must be weighed down with different sensors and the doctor must hold in his hand's detailed tests.
Even so, however, the patient will not be able to get the much-needed pill or injection.
Professors from several American universities tested 16 major telemedicine companies last year.
The results were disappointing: virtual doctors misdiagnosed various diseases (including skin cancer, herpes, and syphilis), asked patients too few questions. The negligent attitude towards patients was felt in most virtual techniques.
However, the most promising area of telemedicine in dermatology. With high-precision video cameras, doctors can see the patient's skin and make the right diagnosis. Patients with severe skin lesions are grateful for video communications. They eliminate the need to travel from home to the medical office and back.
"For all the downsides of telemedicine, it has one big plus - helping people without insurance," says Ben Howard, a developer of software for doctor-patient virtual communication. - An uninsured person can get some kind of help.
Howard is right. The average cost of a virtual appointment today is $47, which is about $100 cheaper than a cash visit. More than 500,000 Americans have used telemedicine since the beginning of the year.
"When I got a rash on my arm, I thought I got scabies," says Martin T., an illegal immigrant. - The anti-scratch ointment, however, only increased the rash zone. I went online, found a Spanish-speaking TV doctor, and spoke to him for 45 minutes. He gave me four over-the-counter medications. Four days later, it was over."
The virtual visit cost Martin only $55 (credit card payments), and he spent just over $30 on medication. No medical office in the United States has rates like that.
"Dozens of my friends are treated virtually," Martin said. - Telemedicine is a good alternative to emergency rooms, where you have to wait for hours for your turn. I think the people who invented telemedicine should be given the Presidential Medal of Liberty. They have saved a huge number of patients".
Many Americans see telemedicine as a good alternative to Barack Obama's (Obamaker's) medical reform. Talking to a doctor through a computer or smartphone is still better than paying $300-400 a month for insurance that does not cover anything and requires an extra charge for most procedures.
In general, however, the development of telemedicine is another proof that the national health system is flying into tartars. There is a catastrophic lack of money to treat Americans and the government is looking for ways to cut costs.
"Medical marijuana and telemedicine are what Americans will eventually get in exchange for traditional treatment," said financial analyst Vernon Chong, a fierce critic of the Obama era government initiatives. - If Hillary Clinton continues the course of the Democratic Party and fulfills his promises in the field of health care, by 2020 less than 20% of Americans will have insurance that covers all kinds of services. The rest will have to be treated through smartphones.