Sleep Better Tonight
Improve Your Sleep by Changing Your Bedding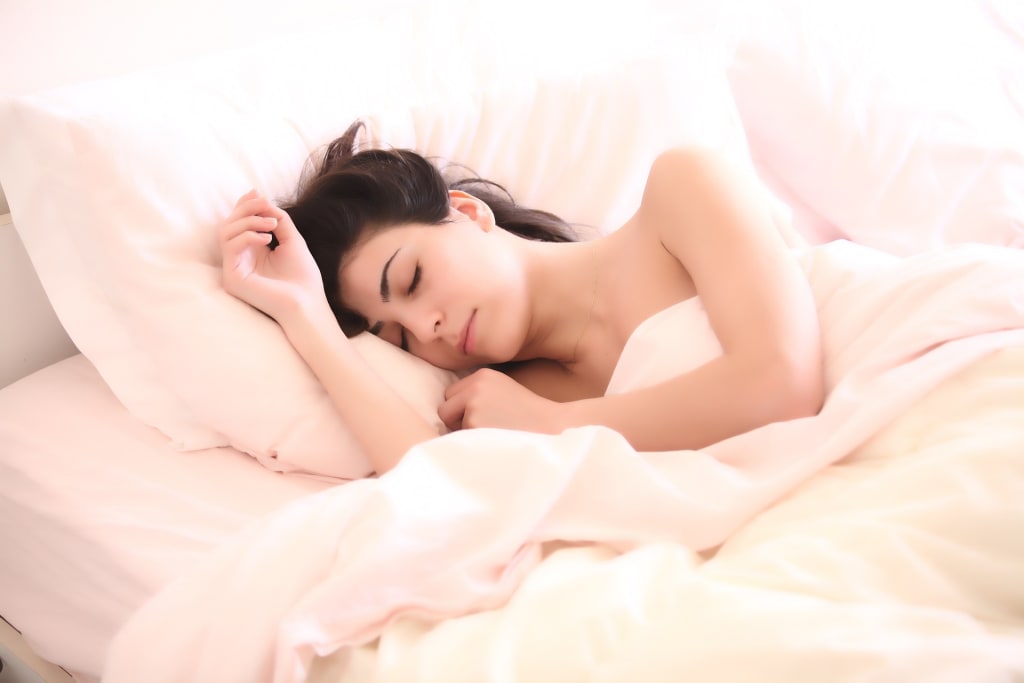 Sleep Well
I once went with a friend to shop for pillowcases. They told me the main reason for the trip was the feeling of roughness upon waking they had and the lack of coolness they felt when sleeping. They explained that it often felt like their head was sticking to the pillow in the summer time. Even with the air conditioning on. I went along for the ride, interested in what we might find. We went to many different stores, feeling the fabric and comparing them to one another.
My friend was disappointed because the fabrics all felt the same and didn't offer the softness or texture they were looking for. I didn't really see what all the fuss was about at first. I usually found whatever I was sleeping on adequate. As I felt the various fabrics, I did notice subtle and not so subtle differences between them. In the end, they ended up purchasing pillowcases that were not quite what they wanted and wanting to take them back.
Has this happened to you? Have you ever wanted to try bedding before you buy it? What about fabrics becoming softer with each wash? How about something that's cool or doesn't wrinkle easily? A good night's sleep is important, and just like my aforementioned friend, I've found the fabric on my bed to make a big difference in the quality of my sleep.
I thought of my friend when I decided to order three pillowcases in order to try out different fabrics. Since I already liked my pillowcases, I didn't expect to be too impressed. Besides, I thought, I've washed these enough times to make them super soft. They arrived quickly after paying a $1.00 shipping and handling. I decided to try one after another, giving them a wash before trying them again. The company promised that they would get softer after each wash.
I noticed that my old pillowcases that felt adequate at first were threadbare and flimsy compared to these. I had trouble falling asleep before and didn't think my pillowcases and bedsheets had anything to do with it. But lo and behold, I put these new fabrics on my bed, and after a nice hot bath, fell fast asleep.
Gryphon will send you three pillowcases to try before you commit to buying a full set of their top quality linens. They are made with the world's finest premium quality cotton. It's extremely durable and exceptionally soft. I also found double stitching on the inside of the pillow cases, unlike my old ones. It's also BCI certified.
The Luxury Suite is ultra soft, smooth, and polished. It offers softness with uncompromising elegance. Get the polished look of sumptuous hotel bedding. It's woven for a silky hand feel. Truth be told, this is the first one I tried after a feel test, and the very same one I fell fast asleep on that first night. The Comfort Washed is ultra soft, lightweight, and breathable. This is a laid back softness that keeps you cool. It's breathable with a soft hand feel that gets softer with wear. And the Easy Living is ultra soft, wrinkle resistant, and quick drying. It's a high performance fabric that still looks elegant. It's a low maintenance blend made with 80% cotton and 20% polyester. It's been pre-washed for added softness and sheen. I found this one to feel really smooth. I enjoyed all three and found each type to fit a different purpose (with Easy Living coming in as my favorite).
Try some awesome bedding for yourself, made with the world's best cotton in sustainable and ethical ways!