Like Jane Fonda
The 80s icon of the inimitable Jane Fonda and her secrets of harmony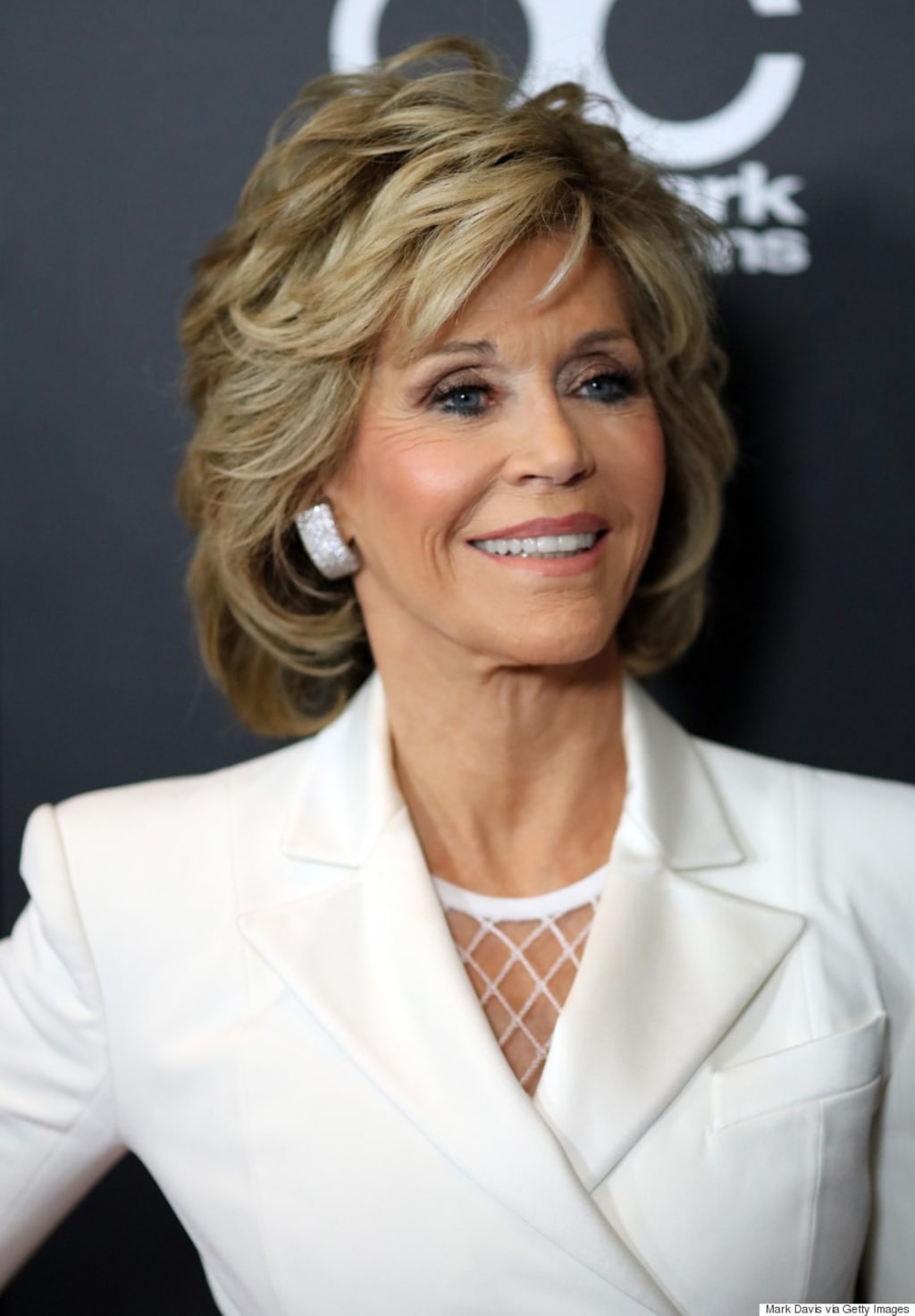 It goes without saying, that almost all of us are hooked on celebrity news, follow the stars in Instagram and in general facebook-addicted. That comes as no surprise, as they look a million dollars, behave like kings and queens, eat lavish meals and practice luxurious lifestyle. They are the envy of the whole world! Beautiful people are known to be party animals, late comers, and they are easy to spot right off. Ordinary people often claim showbiz representatives to encourage their friends, acquaintances mates of all kinds and even us to party. They are ready to start any event in a slap-dash way and enjoy it. But sometimes these party animals turn out to be not very loyal and chances are they will fool each other around or cheat. But in most cases they are just funny, witty, energetic and confident people with lots of ideas. They definitely stay green in people's mind! Few people would doubt that star's lifestyle is a dream, which has come true for only few artists. From the one hand, they take great efforts to look great and be always fit. Here, we have nothing to envy, as it takes almost all their time and there is almost no space left for privacy. But at the same time, you are paid for being glamorous, fit, groomed and so on! Why not to follow a strict diet, dress to kill, visit official events like charity evenings, world music awards, and all of that kind, if you are paid for this? Seems quite easy and logical! Everyone would be happy to know some secrets, that help keep youth, beauty, and energy for many years. I'm delighted with Jane Fonda, who is in her early eighties. Can you imagine? An American actress, writer, producer, political activist, fitness guru, and former fashion model has always managed to be an example of an ideal woman and she is happy to share her diet and fitness tips for those who are in bid to get in shape. Things to take into account include, first of all, healthy eating, good fitness regime and everything, having to do with these key points. Almost nothing new, but with interesting details!
Unlike the tips of many researchers to eat at least five times a day at definite time, Fonda advises to eat only when you are really hungry! And only healthy meals like: Roasted Butternut Squash Soup. Keep healthy snacks on hand for between meals: it might be cheese, that goes well with red grapes (if you face hunger on your way somewhere); if you enjoy comfort of your own home—try to use, for example, Zucchini Bread Recipes. If you happen to put on weight and losing it is your top priority—Fish Soup will be of great help!
Jane Fonda is fond of dark green and purple vegetables and tries to eat them on a regular basis. She doesn't hesitate to enjoy a green healthy snack just before going to bed as it's believed to be a good source of many vitamins, to prevent certain types of cancer and promote heart health. But no matter what eating habits you have—it won't do if there is no exercise. Fonda says: "Whatever kind of workout you settle on, it should include the Big Three of exercise for health and fitness—aerobics, resistance exercises, and stretching." All these have to be practiced at least three times a week for half an hour minimum! The amount of exercise is expected to exceed the amount of food eaten! According to Jane, "It's important to do both cardio as well as resistance exercises. Aerobic activity is the only thing that gets rid of fat from all over your body including the marbled fat deep inside your muscles—dieting alone can't do this." And don't forget to cut off sugars. Follow these tips and feel and look like Jane Fonda!