Hottest Summer Bods 2021 Pt. 3
The Faces & Bodies of Mental Health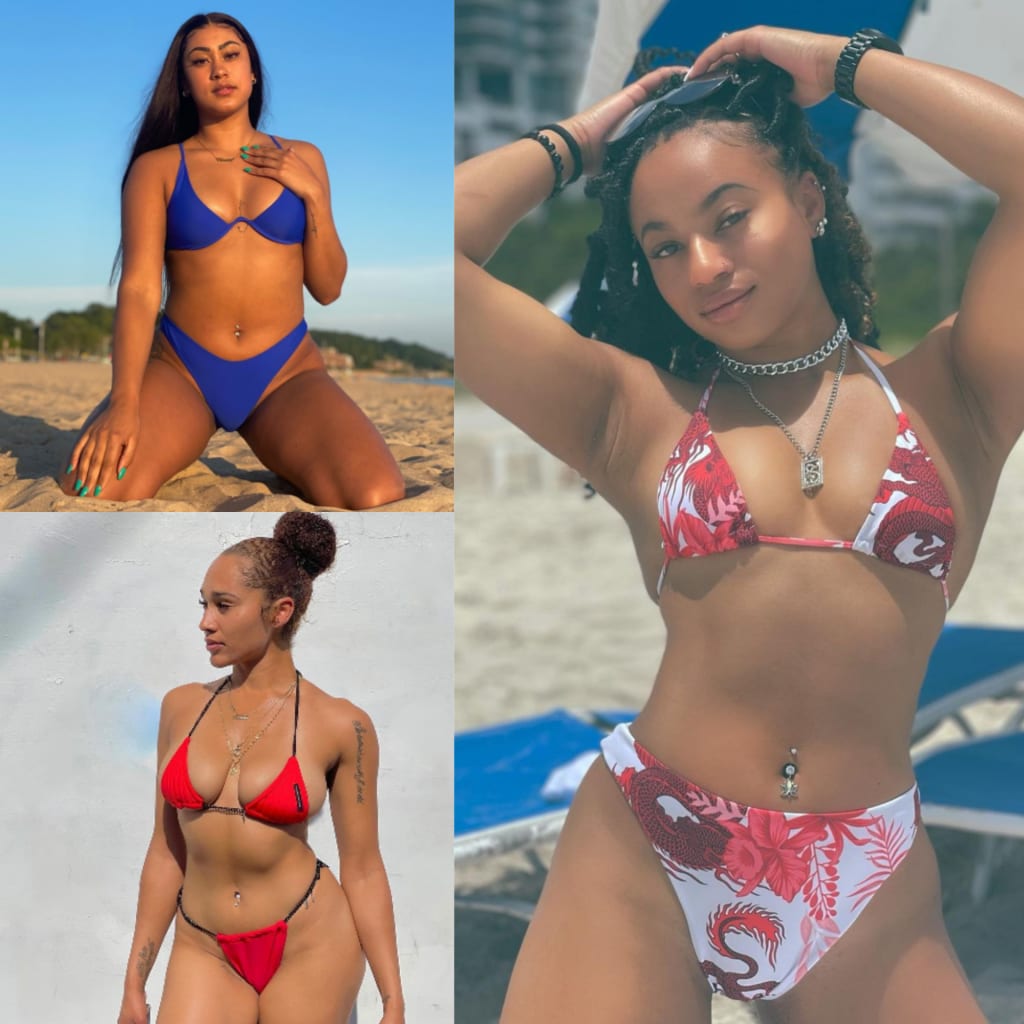 Teanna, Kayla & Taelor B.
Teanna McCuaig
You never know what somebody else is dealing with, that is why it is so important to treat people as kind as you can. With all that being said, we often look at an appealing photo on Instagram, and assume that the person in it has a perfect life.
Teanna McCuaig is dropping photos like bombs and we are starting to believe that this may be "The Summer of Teanna." We reached out to the track and field athlete out of Wayne State to talk about body positivity and self confidence. We came away with inspiring information, that we hope helps others who may be dealing with the problems that she is battling to overcome.
"Self love and body confidence for me isn't exactly all there. Most people have no idea, but I actually used to struggle with an eating disorder. Honestly, I have never been fully confident with my body. I struggle with body dysmorphia so a lot of days are difficult for me. I have a mentor who always checks on me and they do a really great job of reminding me that I am beautiful and that I should love my body. Within the last year, I have gained much more confidence in myself and I think that is due to the amazing group of friends that I have acquired recently, they are always hyping me up even on my worst days. I also write little notes to myself to stick on my mirror that I read every morning that say things like 'strong is beautiful' or 'I am thankful for the food that fuels my body' etc."
- Teanna McCuaig
Kayla Thompson
Few athletes in recent years made the impact in and out of the classroom on the campus of Northern Kentucky University that Kayla Thompson did. The Horizon League champion hurdler also was an activist for social change during her collegiate career. She served as president of her campus' NAACP chapter.
"Initially when you start off running an organization you think that it's going to be a lot easier than it actually is but it's not," Thompson said. "There's a lot of work that goes into it. Especially since the NAACP isn't just like a campus thing. It's a worldwide international organization."
She helped lead the organization's Wellness Wednesdays events that benefitted her campus as well as students from other schools. Thompson was honored with the Horizon League's Bobby Fong Award which is given to the student-athlete or team that represents the conference's core values of integrity, respect and stewardship.
Thompson is currently working on a graduate degree in clinical mental health. During her time as a nursing student she realized she wanted to switch her studies to mental health while talking with a patient.
"I had a patient that I spoke with and I enjoyed talking to her and letting her unload things to me ... Your mental health is every day, your brain is the most important thing about you and your body. That's what helps you function on a daily basis."
Along with winning races, Thompson is winning in life, while helping others do the same with her work in her post-athletics career.
Taelor B.
In keeping up with our theme, Taelor B. has made it her goal to help others with mental health as well as physical health. The trainer shared tips with her followers to be their best selves.
"Our mindsets are the most powerful thing that a human owns. In order for anything else to change, you must be able to change your mindset ... Get rid of the negativity. The negative mindset. The negative self talk. The negative opinions. Anything that has to do with any type of negativity, get rid of it. There is no growth there."
Taelor B. is one of today's leading voices in self-improvement and she shows her 323,000 followers that anything is possible with positivity.