Honey and Its Benefits for the Skin
HEALTHY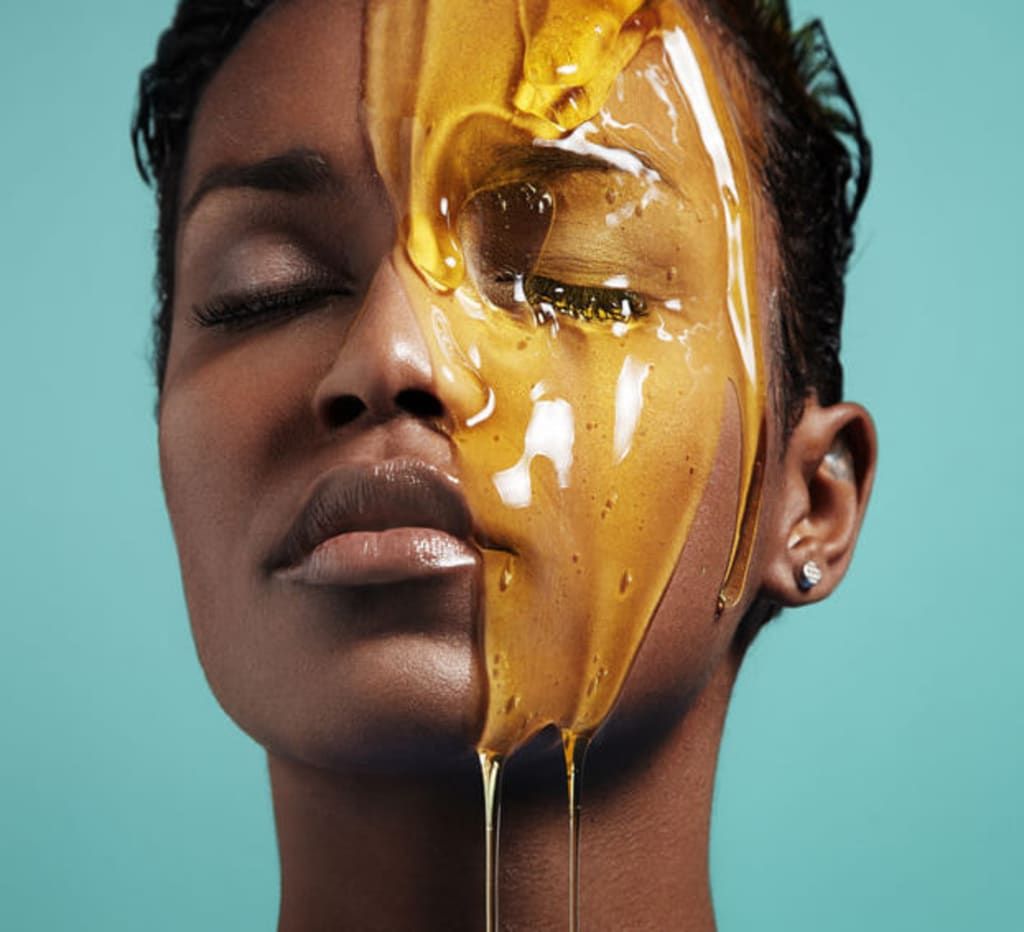 Honey is a natural ingredient that we love not only in our diet, but also as a product for treating skin or hair.
About honey, only good! We know that it is ideal for fighting colds or that it is the perfect ally when it comes to moisturizing hair, but fortunately, this product comes with a number of ideal benefits even for the face.
What type of honey works best?
"The great thing about honey is that all types have fantastic properties, so it's an ingredient that can be used in all its forms," ​​says a therapist in New York.
The darker the honey, the higher its antioxidant content, so it is recommended to use unpasteurized, raw honey. Research shows that Manuka honey, Kanuka honey, buckwheat honey and thyme honey are among the top choices. The most popular of these is Manuka honey, derived from the tea tree flowers of Australia and New Zealand. It may not be the most moisturizing, but it has spectacular benefits in treating wounds, fights acne and heals the skin much more effectively unlike traditional honey. On the other hand, buckwheat honey and thyme are two much more moisturizing, affordable and not expensive products.
Skin benefits if you use honey
Ideal for daily skin cleansing. Maybe it's time to make a change in your daily skin cleansing routine. The antioxidants found in honey and its antiseptic and antibacterial properties make this ingredient fight acne. It will help open the pores and eliminate blackheads and also keep the skin hydrated throughout the day. Moisten your face with water, then apply half a teaspoon of honey on your skin and massage in circular motions for 30 seconds, then rinse with lukewarm water and continue your skincare.
Natural product for exfoliation. Say goodbye to dry skin, irritation and itching. You can use a super delicate exfoliating mask with honey and, fortunately, you can combine it with other healthy ingredients such as avocado, lemon or apple cider vinegar. To start, clean the bandage well before applying the mixture, then put a thin layer and leave it to act for 8-10 minutes before rinsing with lukewarm water. Follow this process once or twice a week for visible results.
Treats acne. Since it is an ideal product for cleansing and exfoliating the skin, it certainly has great chances to fight acne as well. Due to its anti-inflammatory benefits that help remove excess sebum, especially if applied daily, it helps to balance skin bacteria. It is ideal to use honey as a local treatment for acne to soothe rashes, but also to fight skin conditions such as eczema or psoriasis. Its repairing properties help damaged skin to heal faster.
Ideal for hydration. If you experience dry skin or itchy skin, apply honey to relieve the effects.
"Honey fights free radicals and pollution due to its antioxidant properties and is ideal for restoring skin hydration," .
Fight against the signs of aging. The probiotics, antioxidants, nutrients and enzymes found in honey work perfectly together to re-provide the firmness it needs. Keeps skin irritated without making the skin oily and without causing irritation. Although it does not permanently eliminate wrinkles, it helps to reduce them, and antioxidants help to improve the visible signs of aging.
Fabulous make-up remover!
Wash your face with honey. Honey is a good cleanser, has the ability to remove all impurities, rinses quickly and easily and leaves the skin fresh and clean. Simply anoint yourself with honey, massage gently and rinse thoroughly. You can do it directly over makeup. Honey is a useful cleanser for any skin type, but it is ideal for those with sensitive skin. For very sensitive skin, use pure honey or, even better, a honey syrup made from honey and soda or carbonated mineral water. Keep the preparation in an airtight bottle and use it like any other cleanser. Prepare a solution that will last you for 2-3 days.
Honey mask. It is one of the biggest benefits of honey for the skin. Organic acids in honey have the ability to gently exfoliate, but also to moisturize the skin. Simple honey is one of the most effective face masks. Honey is an excellent natural antibacterial, which recommends it for skin with problems, irritations and acne. All these treatments with honey must be repeated daily or every two days in order for the effects to defend and, above all, to be maintained.
beauty
About the author
Communication and public relations student, Moldova
Instagram profile: maria.ostasevici;
mother of two awesome Dobermans.
BEST VERSION OF YOURSELF- THAT'S TRULY EPIC
Reader insights
Be the first to share your insights about this piece.
Add your insights