Get Shapely and Attractive Knees with BodyTite Knee Liposuction
BodyTite liposuction is a safe and effective body contouring procedure that uses patented RFAL technology to melt and remove excess fat from different areas.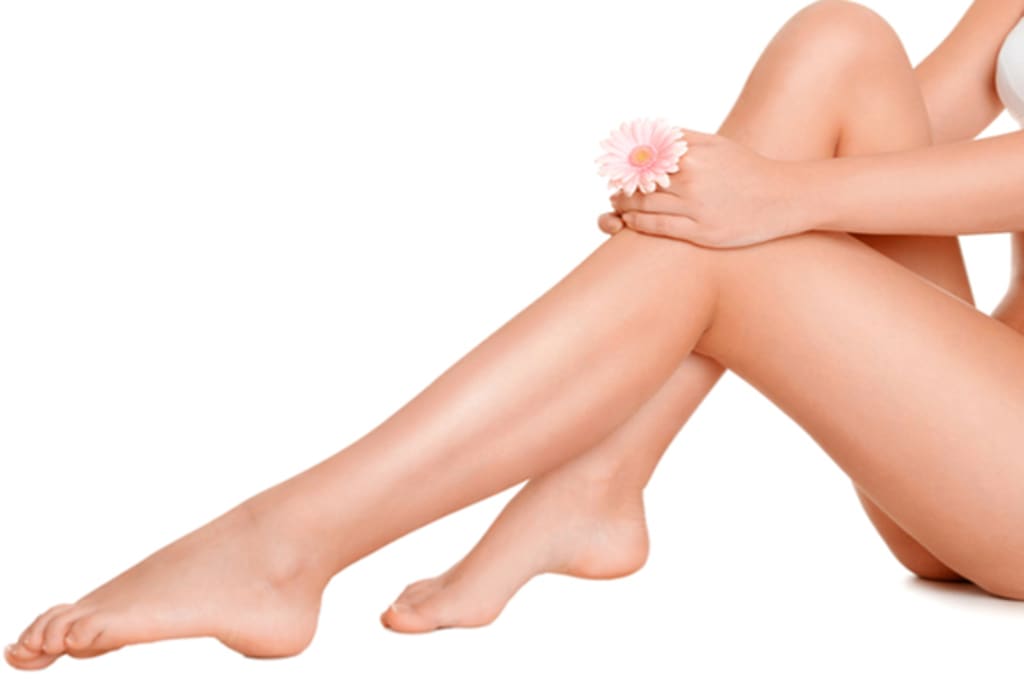 Shapely legs are considered a valuable asset that improves a woman's overall appearance. However, excessive weight gain can cause fat to get deposited in different areas body and the knee area are no exception. Localized knee fat can make your legs look shorter and restrict your choice of clothes. Most people find that fat around the knee area does not respond to even rigorous diets and exercise. Knee liposuction can provide you with slimmer, well-shaped and attractive legs. Skilled plastic surgeons in AAAASF-accredited plastic surgery practices in NYC use the FDA-approved BodyTite liposuction device to perform the procedure. The treatment can provide you with shapely, attractive knees by providing greater definition to the knee cap, front structures of the knee, lower fibula area, and calves.
How does BodyTite Work?
BodyTite liposuction is a safe and minimally-invasive body contouring procedure that uses patented RAFL (radiofrequency - assisted lipolysis) technology to liquefy stubborn fat cells and gently remove targeted fat from the body. The advanced FDA approved BodyTite device provides results comparable to conventional liposuction treatment, but without complex surgical techniques or lengthy recovery time.
In addition to removing excess fat, this RAFL procedure coagulates the blood vessels and tightens the skin. It encourages the production of new collagen, thereby improving the skin's texture. Thermal energy is simultaneously applied under and above the skin, so that fat removal and skin tightening can be easily achieved in a single procedure. BodyTite on the knees provides natural looking results and comes with a short downtime and fewer side effects than liposuction surgery.
Who is a Good Candidate for BodyTite Knee Liposuction?
Generally, the best candidates for undergoing this procedure are individuals who are close to their ideal body weight and who struggle with stubborn fat deposits in and around the knee area. Other considerations that determine if you are a suitable candidate for BodyTite include -
• Are at least 18 years old
• Do not smoke
• Are in good general health, without any underlying medical conditions
• Have healthy skin with good elasticity
• Have realistic expectations about the surgery outcome
What the Procedure Involves
The liposuction procedure starts by physicians administering local anesthesia to numb the treatment site. The plastic surgeon will mark the area to be treated and make a tiny incision to insert the small cannula used for BodyTite treatment. The RF energy delivered via the small cannula targets the unwanted fat cells, causing them to gently liquefy and allowing them to be easily removed.
The BodyTite device features bipolar radiofrequency technology. It has two parallel probes, one that passes below the skin and the other that passes directly above the skin. The radiofrequency energy passes between the two probes, melting fat on the inside while simultaneously causing skin to contract and tighten, allowing the surgeon sculpt the knee area to achieve the ideal shape.
The benefits of BodyTite liposuction include –
• Removes fat in a gentle manner
• Promotes skin tightening
• Smooth and even contouring
• Minimal side effects
• Virtually no scarring
• Shorter treatment time and recovery
• Performed under local anesthesia
BodyTite in NYC is performed on an outpatient basis and takes approximately 30-45 minutes to complete. This may vary based individual considerations. The results of the surgery may also vary depending on the patient, treatment area, amount of fat removed, and factors. Larger areas will require a longer recovery time. Initial results can be seen immediately after the procedure and the best results are usually seen after 6-12 weeks.
If you think BodyTite™ liposuction surgery can help you, first confirm that you are a good candidate for the procedure. Schedule a consultation with a plastic surgeon who is an expert in performing RFAL procedures. Choosing an AAAASF-accredited plastic surgery practice in NYC is important for end-to-end care and support, right from the initial consultation up to full recovery.