Coronavirus:The quirky side of COVID-19
Since the coronavirus started wreaking havoc in the world, people are doing some strange and often funny things.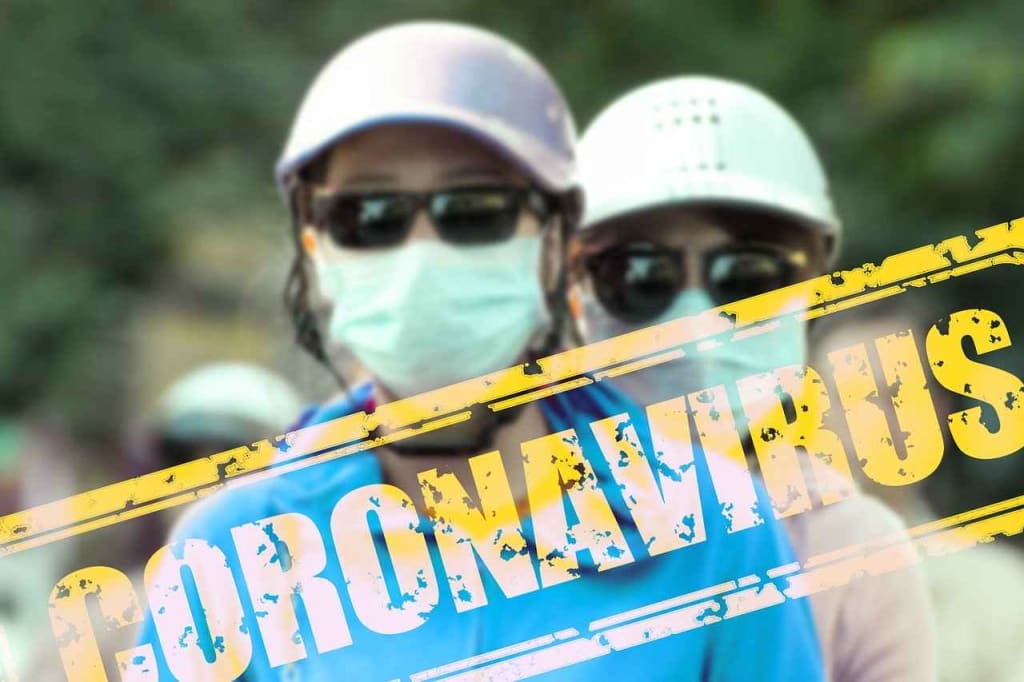 Image by Gerd Altmann from Pixabay
I feel that if someone tells me one more time to "wash my hands" I might scream. They are even coming up with songs to use as a backing track for that 20-minute hand wash. You end up feeling like a surgeon, scrubbing up for the next op! But when you see what some people are doing in an effort to evade coronavirus, you sometimes have to laugh.
Condoms selling out
OK, so it is easy to understand why face masks are selling out all over the world. However, other shortages make you scratch your head and chuckle.
One of the latest stories hitting the media online is the fact that condoms are selling out. People are allegedly using them to press that lift button, hang on to the subway pole and more. Erm, haven't they heard of latex gloves?
There are no toilet rolls!
Another item that appears to be running out worldwide is toilet rolls. They do realize coronavirus isn't a stomach bug, don't they? Hopefully this lady is joking, but apparently the shelves in the supermarkets are empty.
Try Boots
This bright spark allegedly went to his local pharmacy, but they had sold out of face masks and suggested he try Boots (another local pharmacy). He may have misunderstood.
Don't touch your face !
Besides washing your hands regularly, another aspect of avoiding COVID-19 is to not touch your face. A study back in 2015 revealed that we touch our faces on average around 23 times each hour. This can cause the virus to have direct contact with your nose, mouth or eyes.
Public health leaders are stressing that avoiding touching your face is one of the best ways to avoid the coronavirus, but one such public health leader recently went viral. Dr. Sara Cody of the Santa Clara County Public Health Department gave a press conference last Friday to tell people how to avoid the virus.
As can be seen in the video, Cody stresses the need to stop touching your face. However, less than a minute after she says this, Cody raises her hand to her mouth. She then licked her finger to make it easier to turn a page in her notes.
While she didn't realize what she was doing, the video went viral on Wednesday as other health officials across the USA recommended this method of avoiding the virus. It also enforces the fact that it is extremely difficult not to touch your face!
We'll test your meth
Inventive cops in Florida are reportedly offering to test drug users' meth to find out if it has been contaminated with coronavirus. It makes one wonder how many will fall for this "free service"?
Plastic bottles instead of face masks
A shortage of face masks is becoming a problem. People in the UK are coming up with ever-inventive ways to avoid the germs, including full-size plastic boxes and water bottles over their heads. This Twitter user found a matching pair on the subway.
Meanwhile, ski goggles are also finding a whole new use for some.
Costco running out of stock
While Costco may be running out of hand sanitizer and bottled water, some customers have been lauded for their purchases, including one man with a whole load of booze bottles and another with rather different aims in life.
Of course, the guy with all the condoms could be planning on using them as gloves for the hands!
Of course, like the health expert licking her finger, while most Costco customers were stocking up on the vitals, many also decided to try out the food samples on display. Naturally, despite all their efforts, that tasty little snack could be their biggest downfall!
And, of course, prices for much-needed items go through the roof.
Simply take care to avoid COVID-19
While we can chuckle at the reaction of our fellow humans to the threat of coronavirus, we should still, of course, take care to avoid catching and then sharing the virus.
When out in public, don't get too close to anyone who looks ill or who is coughing.
After touching anything in public – including stair railings, buttons at the ATM, shopping trolley handles and such – make sure you wash your hands thoroughly for 20 seconds.
Alternatively, if you can still get hand sanitizer, apply that instead. Also, if possible, try to avoid touching your eyes, nose or mouth. Keep well everyone!