Celebrating Alexandra Elle
The queen of everything I wish to be.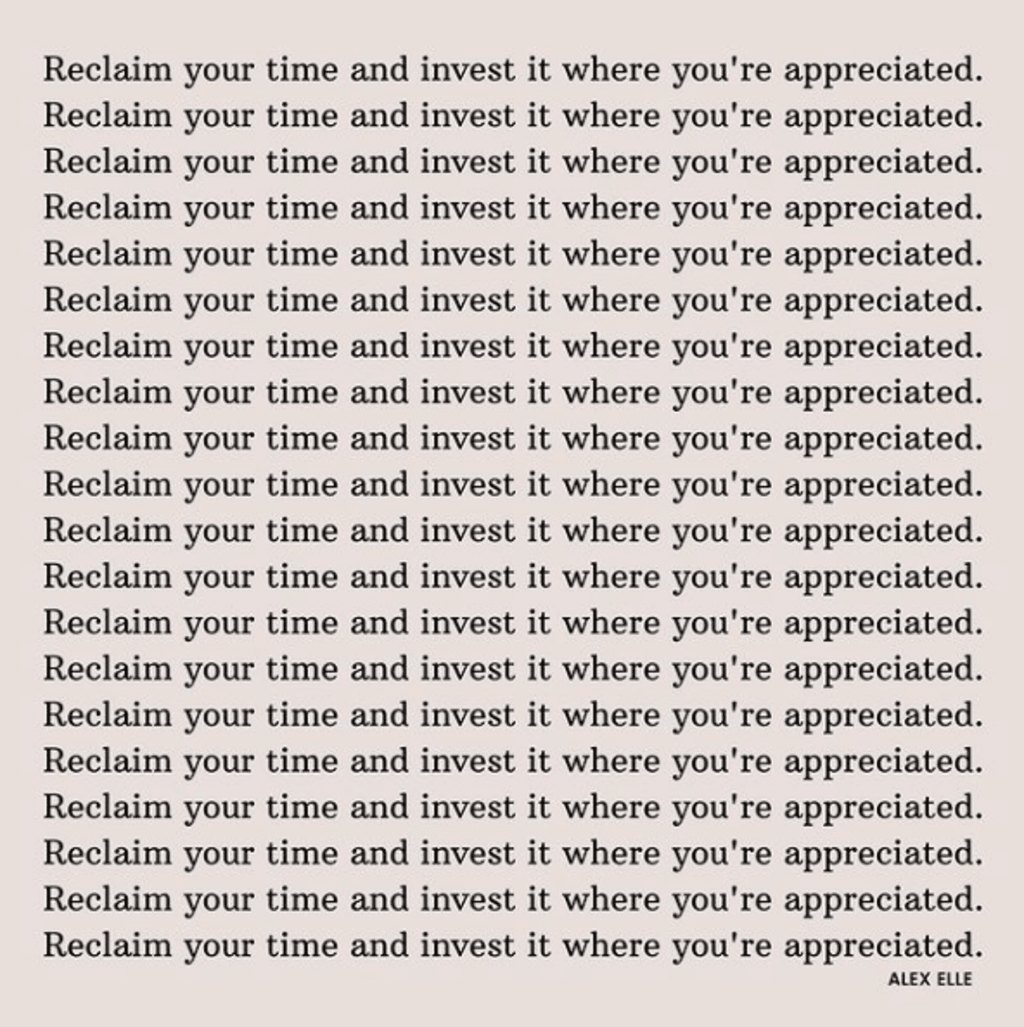 Photo by Alex Elle @alex_elle
When reflecting on Black business owners and entrepreneurs I admire, I knew I had to write about a female given International Women's Day on March 8th. It was an obvious choice to write about Alexandra Elle, for she's accomplishing everything in life I wish to achieve myself.
To sum it up, Alexandra Elle is a writer, podcast host, healer of people, meditation guide, a wife and mother of three, a wellness consultant, and author of her sixth book, After the Rain. She is the ultimate creator.
Who is Alexandra Elle?
For starters, she goes by Alex and she's an absolute powerhouse. Posting her daily affirmations, lessons, and reminders, Elle has acquired herself a massive spiritually-inclined cult-like following with over a million Instagram followers. (In the best way possible, of course.)
Read the comment section on anything she posts and you'll find it flooded with heart emojis and expressions of gratitude for her being. Alex is seriously helping people change their lives through her posts and her courses on healing the inner child, reclaiming power, and self-awareness. The effectiveness Elle has on social media is creating a massive wave of positive change, and she's what I call a real influencer.
Her website says that writing came into her life by way of therapy and the exploration of healing through journaling. Writing and journaling truly are a form of therapy and she expresses herself so simply; she doesn't over-complicate her words. Her messages have meaning. As someone also on their spiritual journey, I know the only way you can reach these hard conclusions is by showing up for yourself and doing the work to get there. This is an attribute I admire in her so greatly.
We see the healing she is putting out into the world.
In an interview with Forbes, Elle says, "I started writing when I was a pre-teen. I had issues with anxiety and depression growing up, and I found writing by way of therapy. It was a safe space for me to explore my thoughts on the page and start my healing process in a way that felt comforting."
She's the author of multiple books, most recently After the Rain, which she also composed a journal to go along with it, called In Courage. She's a total business woman within the writing world, even though that was never her intention:
"I'm actually a journalism student drop-out, so I've always loved writing, and I've always loved the expression, but I never thought that I would be an author. I think that's what makes me feel so proud of the career I've built. I didn't go looking for it; it found me. That's really aligned with the life's work that I've built, and I've been able to find a way to help people through storytelling and by standing with my truth."
After the Rain reads like a memoir. "It's 15 lessons that are essays, and my agent coined them "encapsulated memoirs." It's still a very vulnerable, tender story that I'm telling, and I think the reason people really connect with my work is because I share detailed experiences that others think they're walking through alone. We are standing together in this process of healing and learning and uncovering," she says in Forbes.
As if she isn't busy enough, Elle is also the host and brains behind the podcast "hey, girl."
"The "hey, girl." podcast was like my little passion project that I thought no one was going to listen to, and it's been such an eye-opening experience to be able to talk to other women about their lives' work and about their self-care practices and the things that have healed them and the pain that they've walked through," she says in the same interview.
The podcast embodies what it means to be a powerful woman trying to navigate today's challenges. She encourages women to speak their truths -- I know this because she's inspired me to speak mine -- and she speaks with women across all fields: chefs, doctors, authors, filmmakers, activists, yoga teachers. Browse the endless episodes and find a topic you like. I promise, you'll feel more empowered after any and every listen.
Being a woman and the power of sisterhood is important to her.
"I remember when I first started [the podcast], I had a producer working on the show at the time who said, 'Don't you want any notable guests on your show?' and I was like, these women are notable to me. These women have changed my life. They're my friends, my colleagues, women I look up to, and they are notable."
Alex embodies that grown, Black girl magic. She carries the weight of the world on her back with a humble grace and inspires her followers to release guilt and shame about being their authentic self. She uplifts anybody in her circle because her aura is so bright.
"I do really love that my work resonates with women because we really do need that connectivity of sisterhood. I think that is so, so important, and to know that there's another woman walking through the same thing I'm walking through and that we're in this together is just so magical," she continues.
With this new wave of popular spiritual practices, people sometimes seem to think spirituality is just about manifesting and abundance, and they forget that true spiritual practices include digging deep into your roots and figuring out why you operate the way you do. Elle said in a recent Instagram video that "you have to show up and do the work." This is a woman who has done the work. She knows what she's talking about and we should all be taking notes.
It's hard to do the work. Most of the time we'd rather ignore our toxic traits and run back to our comfort zones when things get hard. But in reality, that's usually right when things are about to get good! I struggle with this all the time, which is why I admire Elle's work so much. It's a reminder to stop, breathe, take baby steps, and to be kind to myself.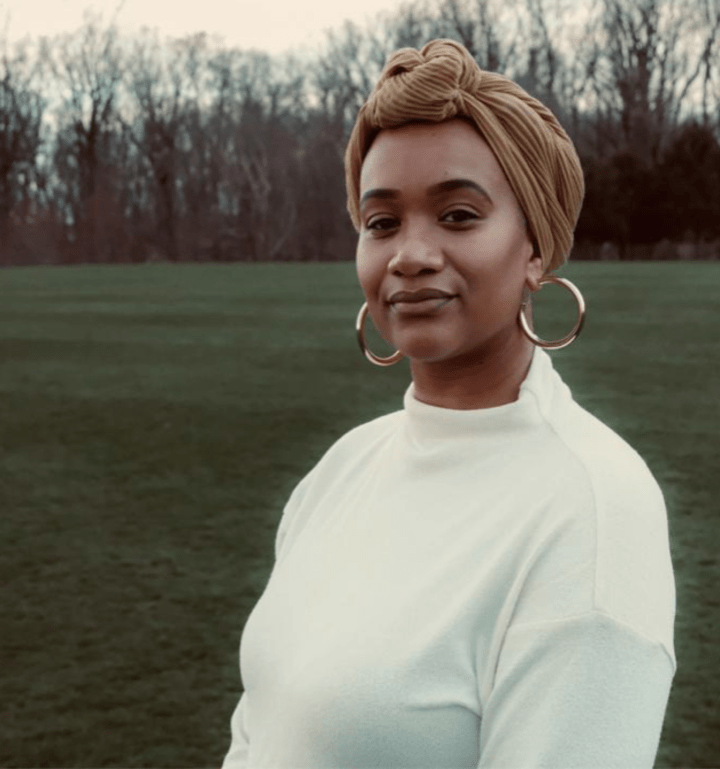 "Wellness as a whole doesn't have to be this performative, expensive act. Sometimes, it's just breathing or going out for a walk and just enjoying what's in front of you. It's dancing; it's eating well; it's hydrating; it's all these things that I think a lot of the time aren't what we think of when we think of self-care. We often imagine face masks and manicures and green juice, and yes to that if that's your vibe, but it can also be all of these other things."
True self care is not just bubble baths and face masks -- Elle is teaching others how to use the power within themselves to create real change in their lives.
"I think it's really important to give people tools that are close by and that they can call upon during moments of frustration to re-center and tune in with themselves. Just having that conversation and paying attention to yourself is the ultimate form of self-care."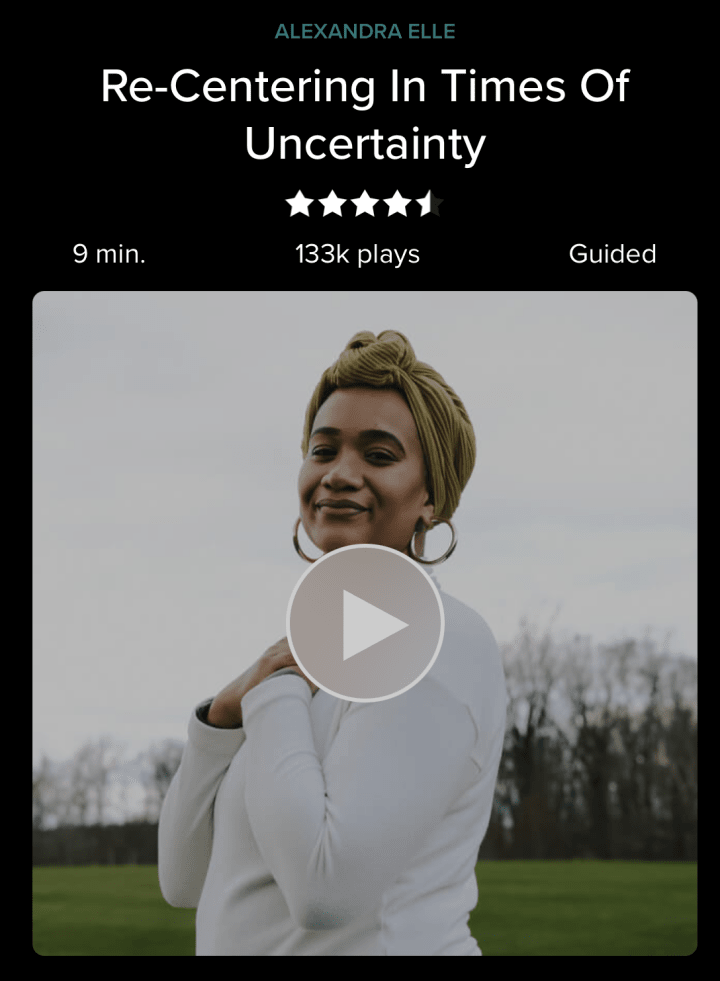 Elle has teamed up with Insight Timer, my favourite meditation app, and if you're looking for some grounding and balance, her guided meditation called Re-Centering In Times Of Uncertainty is a must practice.
Alex also teaches quarterly workshops in helping others to find their voices through storytelling. Through her writing, she's healing herself; through healing herself, she's healing part of the world. And by teaching others how to express themselves in a positive and helpful manner, they're all healing parts of the world, too. That's a big job in itself, not to mention she's a wife and mother, too.
I think everything Alexandra Elle is doing is incredible. She's spreading kindness and healthy, healing messages around the world. Her glow is infectious and she's a force to be reckoned with; a true inspiration to get my butt to work and start spreading my truth around the world, too.
"I just want people to know that they can create the pathway to joy and abundance in their life. I was always told, 'You want to be a writer? You're a college dropout and a teen mom, and you won't make any money as a writer'—all these things that were obstacles in my way. I could have said, they're right, and I'm not going to be able to manifest this or show up and do the work in this way, that it's too big and too hard. But I just want people to know that it's never too big or too hard. Just show up and do that thing, whatever that thing is, lean into it, and you will find your way."
Follow @alex_elle on Instagram for daily content that will absolutely change your life. What are you waiting for?