Can a custom anti fatigue mat boost your employee wellbeing?
Fatigue Mats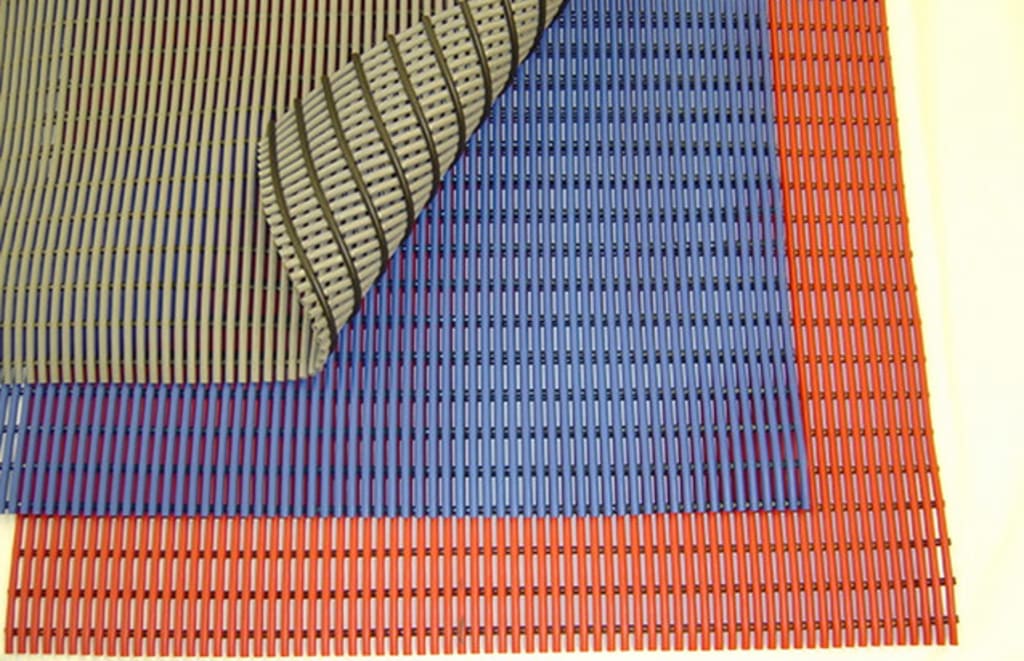 If you spend hours on your feet every day, you may have noticed the aches and pains that come with a long day at work. With many workplaces requiring their employees to stay standing, such as commercial kitchens, and offices ditching the traditional chair in favour of sit-stand desks, we're seeing a huge increase in the number of people experiencing fatigue at work. That's why it's so important for you to invest in quality custom anti fatigue mats for your employees – there are many reasons to use them, all of which are beneficial for both you, your staff and your business as a whole.
How do they work?
Before investing in new fatigue mats for your business, it's important that you have a proper understanding of their function. These mats are designed to be used for long periods of time, as standing still on a hard floor can have a toll on the body; limited blood circulation in your legs can lead to back and foot pain (which can in turn lead to musculoskeletal disorders) as well as a myriad of other issues.
The matting works through clever design which forces your body to make tiny, microscopic movements as you stand. Even though you don't feel as though you're moving, it's enough to keep you healthy, reducing foot and back pain and limiting fatigue. Thanks to the padded surface of these anti fatigue mats, you'll also find improved circulation as an added bonus.
These matts also prevent slips and falls, offering plenty of traction for anyone walking across them. In fact, by ensuring your floors are properly protected, you can help prevent accidents for both your employees and visitors!
What are their benefits?
As we briefly outlined above, there are a range of benefits and advantages custom anti fatigue mats bring to the workplace, all designed to reduce strain and increase comfort and productivity.
Prevent Fatigue: As the name suggests, fatigue prevention is one of the most obvious benefits that these matting offers. As your employees aren't having to constantly monitor and adjust their stance, they aren't becoming as tired as quickly, reducing tiredness throughout the day as well as the number of sick days taken on a more long-term basis.
Decrease Stress Levels: When you're tired and in pain at work, even the slightest amount, it's far easier to get stressed over small, seemingly trivial things. Thanks to the comfort provided by fatigue mats, your employees will experience far less day to day stress – though they may still feel tense in the lead up to important meetings and big projects!
Increased Productivity: In addition to the decrease in fatigue and stress levels, they can also lead to a more productive workforce. This is because your employees are happier and healthier, they will be able to focus completely on the task at hand, and won't feel the need to take constant breaks to ease their aches and pains. In that way, these mats aren't just great for your employees, they're great for your business as well!
As you can see, employee strain can easily be reduced with the use of custom anti fatigue mats, which offer many benefits to staff and the business as a whole. From employee comfort to increased productivity, this matting has virtually no negatives – making it the perfect investment for your workplace. If you're unsure how they can be used within your business, speak with your local matting experts for a more detailed analysis of your new favourite mats.