Best Activewear for Looking Good While Working Out
These activewear brands will make you look forward to hitting the gym or rolling out that yoga mat each morning.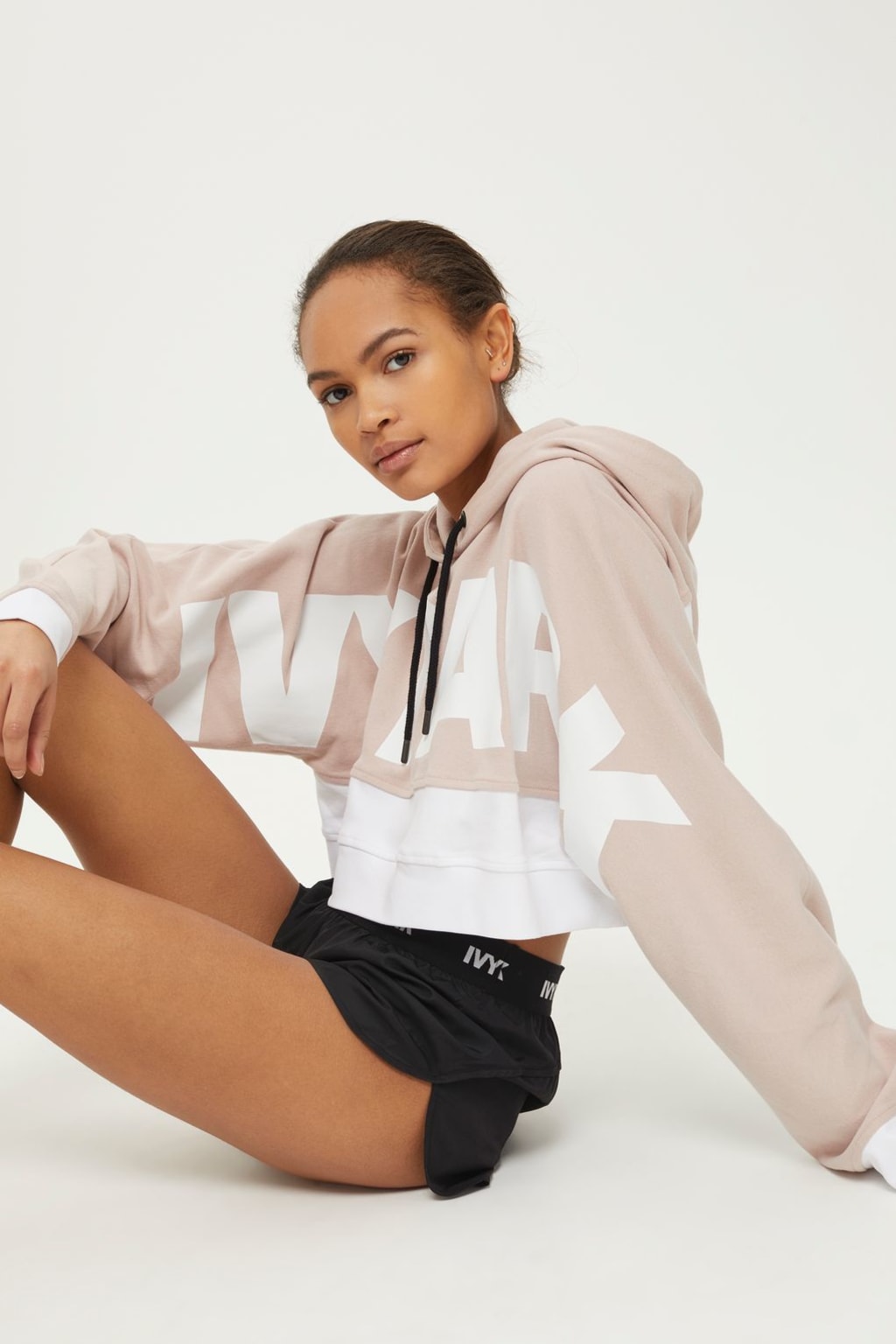 A new year means new goals, and for many, fitness is on the very top of that list. We're either determined to lose a few pounds by the summertime or want to maintain a healthy lifestyle. So, newfound motivation (figuratively) and water bottle (literally) in hand, we head to the gym or roll out our yoga mats at home and get to work. Thirty minutes of cardio, muscle building, and stretching a day seems like a simple task at first, but sometimes we need a little extra motivation to stop us from cutting our routines short or skipping days entirely. And that's where fashion comes in.
Fashion undeniably plays a role in how we feel about ourselves. When we're wearing a new shirt, dress, or pants that we absolutely love, we feel better, flirtier, even happier about ourselves and the day ahead. So why should that be any different when it comes to your workout routine? Here are some of the best brands that create stylish activewear, so you will actually look forward to putting on your workout gear and getting in those reps every single day.
Entourage's AthLeisure line may be small, but it's full of staples for affordable prices. From mesh cut-out tops to stylish criss-cross leggings, you'll look cool and stay cool.
Go ahead and pair their black Iron Sisters AthLeisure Leggings with their equally-edgy grey Play Of The Game Sports Bra. If you're heading to the gym, add their Snakeskin Print AthLeisure Jacket to make it a "look." Now you've even got an outfit for running a few quick errands afterward (like stocking up on fruit and veggies from the supermarket).
RUMI X is an eco-conscious activewear brand that prides itself on creating sustainable pieces that are functional and practical. Their products are not only made from recycled plastic bottles, but they are also made of sweat-wicking, breathable fabric.
The Expression Jumpsuit, in particular, is a one-piece you'll love to work out in. It's stretchy, feathery soft, and, according to the website, "saves 32 PET bottles from going into landfills and oceans." Finally, their products even range in sizes from XS to XXL. What more can you ask for?
Activewear brand Mira Rae is on a mission to bring their customers functional, yet fashionable workout gear they can feel beautiful in. Their Indian-inspired pieces are not only beautiful to look at but incredibly versatile.
From mesh, bell-sleeved pullovers perfect for yoga to comfortable drawstring jumpsuits, you'll want to wear these pieces even when you aren't working out. What's more? There are even matching variables for toddlers and girls, perfect for mother-daughter sessions. You'll want to Instagram these looks, guaranteed.
If you haven't heard of Ivy Park yet, consider this a life-changing moment. Co-founded by Beyoncé herself, Ivy Park was created with fashion and innovation in mind. These pieces aren't just for working out but also for encompassing that vibe on and off the treadmill.
From cotton boyfriend-style hoodies and sweatshirts to logo-embezzled baseball caps and satin slider shoes, Ivy Park has you covered from head to toe—literally. Consider this your next go-to for all things athleisure and get ready to channel your inner Beyoncé.
Activewear brand Beloforte is bringing sexy to the fitness train—and you'll want to climb aboard. Their dusty rose leggings and deep-v sports bras are fan favorites, and for good reason: not only are they flattering, but versatile, too.
Take their luxurious Jura Leggings, for example. The double satin elastic waistband is designed with comfort in mind but also slims and lifts your tummy while working out. Their Almansa Bra also features mesh paneling, which not only looks good but also enables airflow. By the time your workout is over, you'll be sad to take these pieces off.