Are Digital Wearable Gadgets the Best Way to Detect Covid-19…
…or are there more problems to be created than solved?
As a part-time substitute teacher, I am called for 'cover' at a school or college, where there is a teacher sick or unable to take a class. I have found myself particularly wanted during the 'Covid' period — many teachers have had to take periods of self-isolation, on account of family members, or for themselves. To stop me from bringing COVID into the host college, despite being asymptomatic, I am stopped at the entrance, where a security guard takes my temperature with a digital thermometer — a 1 or 2-second procedure. If my temperature shows above 37.5 degrees centigrade (99.5F), I will not be allowed to enter. This seems a widespread practice among UK educational institutions — I have often wondered how accurate it is.
The method of taking people's temperature on entering a public building, to detect possible Covid-19 symptoms in a visitor, is not the most effective, warns Ruth Reader in Fast Company. A sudden bout of fever, present at the moment of tracking, is an event not always guaranteed even in virus carriers, as fever symptoms go 'up and down' — they can resurface at different times of the day and are assuaged in cold weather.
Much more reliable are wearable devices, like the Oura ring, which can provide an insight into baseline temperature fluctuations over periods of time, longer than the momentary capture. University researchers from both California and San Diego have studied the patterns provided by the constant temperature surveillance of finger-worn sleep trackers in medical professionals and volunteers, to conclude that these are a 'promising method' for predicting the onset of fever, triggered by Covid-19.
An experiment in a North Carolina elementary school, which provided its students and their families with smart thermometers and a tracking app, proved effective in the early detection of outbreaks of the flu virus, managing to send the affected kids home before they could infect their friends. The school had been monitoring the students' temperature baselines over several days — they claim that ''smart thermometers could be the secret to re-opening schools''.
According to Prof. Dr. Ishani Ghanguli from Harvard Medical School,
''From a public health standpoint, understanding if [a disease] is coming from one grade or one classroom — where we know the kids are clustering together — helps you stem a potential outbreak of flu or another virus…."
It seems that the same principle could be applied to future coronavirus epidemics, of which Covid-19 may be only the onset.
I had never heard of the Oura ring before I read about its potential to help against Covid-19.
According to one of its users, the device keeps track of your health in many ways, allowing the traceability of patterns of changes, like inflammation levels due to allergies, readiness to train or work out, or or checking tendencies to over-exercise.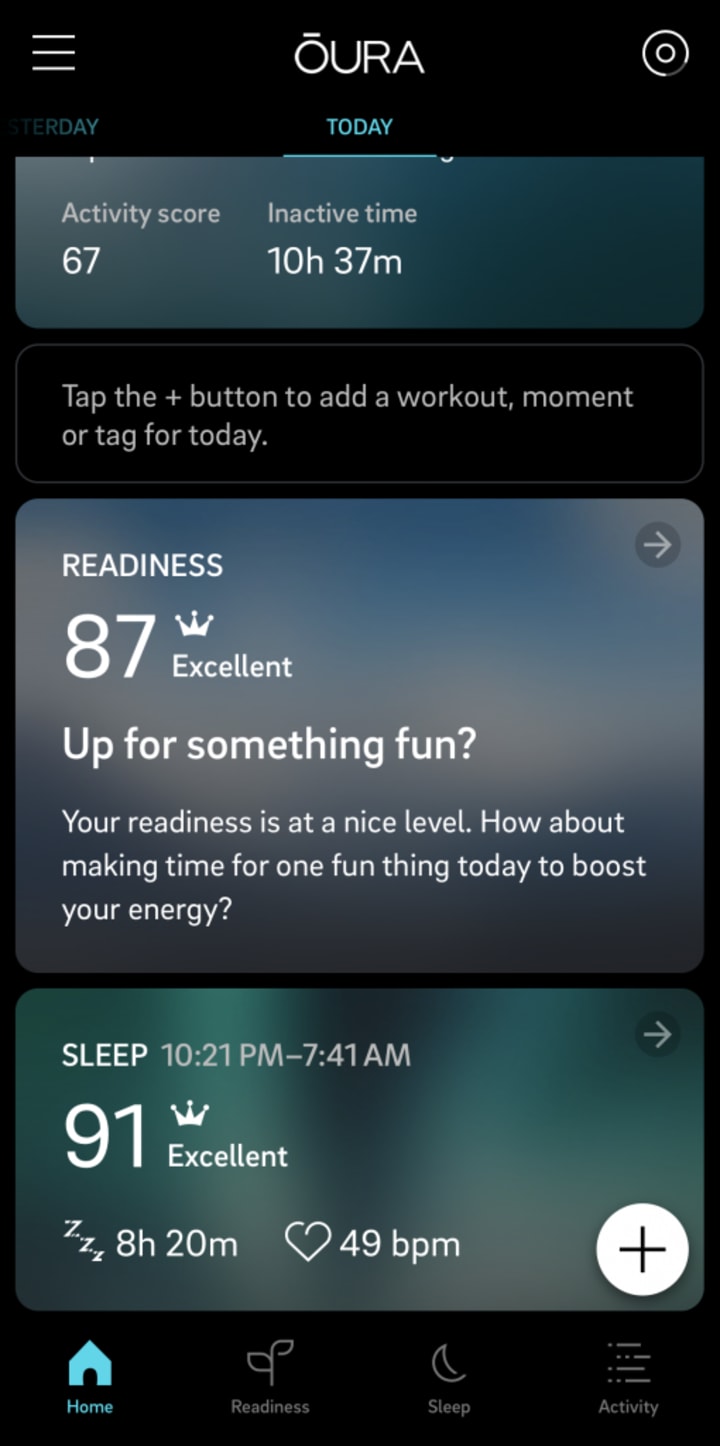 According to another user, Oura can monitor your activity in a load of tasks, even hobbies and other daily movements or your sleep routine, guiding you to learn what works best for your body, thus enabling you to optimise your daily energy spread. Users talk in terms of ''My Oura sleep numbers are good'', or ''my sleep numbers have taken a hit'', planning for behaviour or mental clarity changes after a good or not-so-good night's rest, which Oura can indicate.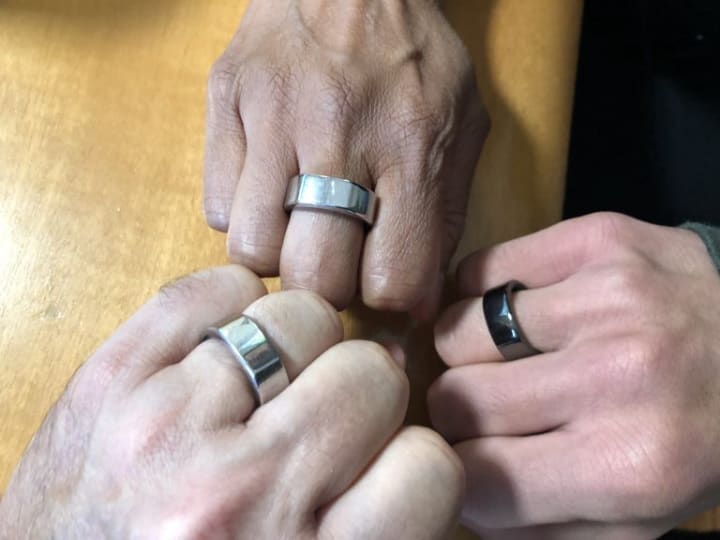 As a result users have been able to figure out which sleep/activity/rest routines work best for them. After optimising their daily performance they have been able to give advice to others how to lead increasingly productive lifestyles.
Other health-tracking devices are, of course, the Apple watches, or other smart watches, advertised as ''sophisticated healthcare tools'', known for their ability to monitor a broad range of health characteristics, like blood pressure, heart rate, stress levels and even blood oxygen saturation. The Apple watch series 4 went to introduce their users to ECG (electrocardiogram) measurement, used by medical professionals to detect the onset of a heart attack. The series 6 grabbed the attention with its blood oxygen monitoring, while WatchOS7 included a sleep app, as well as the option to pair the Apple watches of several family members to one iPhone.
Using digital wearables to collect data to track temperature tendencies and prevent an epidemic as massive as COVID-19, would be ''slow-moving'', according to Benjamin Smarr, assistant professor of bioengineering and data Science at UCSD, one of the leading figures in the research. This would require an infrastructure of public health data tracing, ''real-time health weather mapping'' (ibid), which presently does not exist in the US. It would mean bringing together all different healthcare agencies and services, currently working on a 'patchwork' basis, since different 'pieces' of person's health information can be held by different US organisations. The UK NHS appears more open to sharing patients' data between its departments, since all health profiles are held in one system, accessible to whichever health professional needs to use them. Patients still report 'data being lost', or 'delayed', though; moreover, the ever-changing rules of granting permission to access can appear a hindrance.
There is also always the fear of privacy breaching when personal data is shared, tracked and monitored in such quantities. Objections to the risk of your personal information, including body weight, sleep patterns, blood pressure, blood oxygen levels, allergy and diet data, leaking out or being sold to third parties, can be substantial and understandable; and yet companies, offering health monitoring and health advice, like Fitbit, have started combining their users' data, like heart rate, motions, or calorie count, to enhance their research of suitable algorithms to help the users on their journeys (the data from current wearables is not 100% accurate).
Hacking into such big data has always presented a risk, despite the good intentions for collaboration between the tech companies and government agencies to 'perfect' devices already used to enhance public health. Strict measures and advanced cyber security must be applied to protect such data collections.
Besides, the idea of health tracking is not always positively received. It can present a real anxiety-trigger for people with tendencies towards hypochondria or OCD, leading to even more severe effects in schizoid paranoid conditions.
Continuous monitoring of an activity or pattern can exacerbate OCD behaviours, which by themselves do not relieve anxious thoughts in the sufferer (although good sleep is known to actually help OCD). Obsessive checking of health changes may lead to intrusive thoughts of medical conditions, existing or not, exaggerated dangers or hypochondria. A friend of mine with obsessive intrusive thoughts shared how a simple diabetic test, showing temporarily increased levels of glucose in his blood, triggered the conviction that he was diabetic. He then threw himself into compulsive eating behaviours. Nobody had been able to persuade him that the excessive level of sugar in his blood on that one occasion had been triggered by his anxiety, and he did not have diabetes. It took a year of therapy for depression and many more diabetic tests, to convince him.
Whether the future of pattern tracking and the prevention and management of pandemics belongs to digital wearables, will inevitably will be revealed to us in the forthcoming decades. Governments and health authorities, though, need to be careful when advising or imposing the use of such devices, as their use can also lead to unwanted effects in other areas of life.
product review
Started writing after 20 years of teaching others how to write
Interested in everything about life and people
Digital marketer, English teacher, Mum
Most of all - a bookworm