A Picture With No Words Says It All.....
Do you just see sadness? I see more than just that, go ahead look again, see anything different this time? Now that you see what I see, what do you call this look, emotion, or personality. Is it hopelessness, sadness, anger? You decide.....!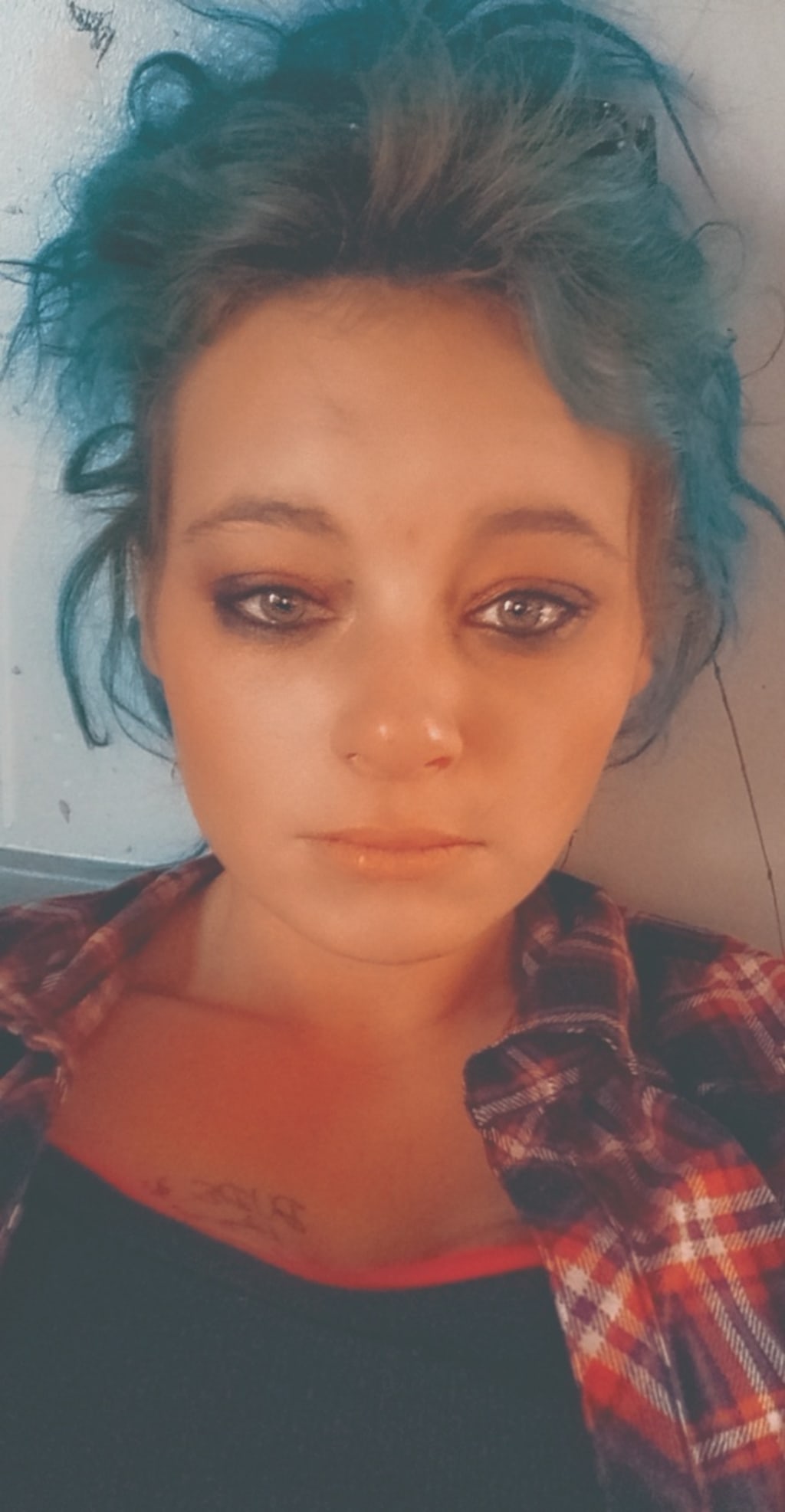 When Death is a Reality and your its Next Victim.
Do remember as a child, looking at picture books. You know I wasn't sure if you say your reading the book since it was just pictures. I used to think that for the longs time, until one day I took a picture. That is when I realized that pictures actually could tell a better story than words can. You can see what is happening and perceive it to how you want it to be. For example, the glass is half full or half empty. I see it as always full of water or full of air, some only see it as one or the other. I wanted people to see just how real that is. How one picture can say more words than the actual person them self could. Yes, this is a picture of myself, from a few days ago. I had found out that I have 6 months to live but the doctors doubt I have that long. The day I received the news for the second time, I lost all hope. I felt like my Soul left me. So, I decided to take a picture and this is the picture I got. It makes me tear up every time I see this, because that feeling comes to me, reminds me of the road I have ahead of me. It also reminds me of what I have been through, and what I have already. This look tells me the story of my own life, kind of like the life flashes before your eyes, type of thing. What can I say my face says it all. Remind me of the hope and faith I had is now gone. In this pictured I see every emotion you can think of coming out like its leaving me. I posted this picture of social media to see if people only see sadness or if they could see more than two emotions. I had numerous amount of people telling me that they had seen more than five emotions. I could not believe that I wasn't the only one seeing this and I had to express this with everyone else. Everything that made my personality was disappearing and I was starting to feel empty and I still do, that's why the sadness of it all is this is what my face still looks like. It is like my new look, my new personality. I don't even know what to call this emotion. I want to know what you think of this picture. How does it make you feel? What emotions do you see? What would you call this emotion? Worried? Sad? All I know is that I promise you, you don't want to ever have this feeling or this look. If you happen to come across this look, whether its on you, or your loved ones, just love them and support them. If this look comes about that means something trepid is about to happen or is happening. Death is a very good way to make this look on anyone faces. All I wanted to do was to share how real emotions are. I know its easy to be one or another but to have this many emotions caught in one look is unbelievable. I was flabbergasted when I saw this picture and I want everyone to be astounded as I am. I hope that when you read this or if you see my photo, that it will inspire you to enjoy life no matter what happens. Also, that you will realize how powerful emotions can be, so let's be kind to on and another. Mental health as you see, can be very perplex and hurtful, so if you see someone look like this they need your help, they are hurting inside and have nobody to talk to.
grief
About the author
Cherishing Life One Day at A Time. Never know when your last day will come so live life like it was the last day to live. How would you spend your day if it was the last day?
Reader insights
Be the first to share your insights about this piece.
Add your insights