A Perfect Year for Cancer
Cancer Kills at Every Stage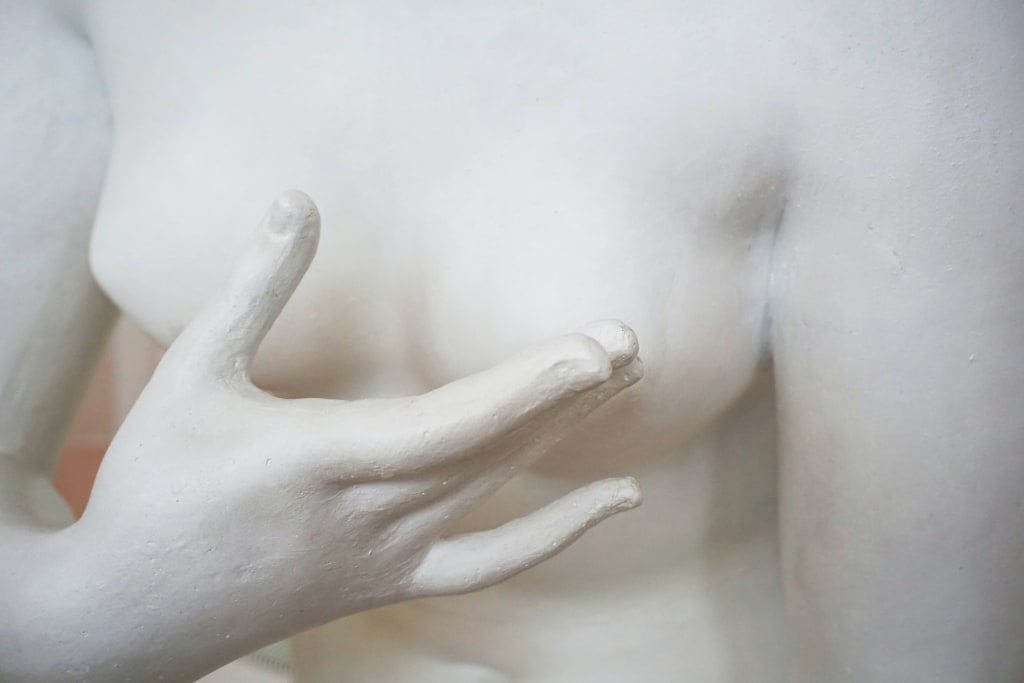 Photo by Victoria Strukovskaya on Unsplash
Breast cancer was her September 11, robbing her of a breast, and then allowing her to live free of it and cancer for ten years. The first five years of this decadent decade were supplemented by a daily tablet that battled the disease by limiting the normal supply of estrogen, which also served to sustain its persistent onslaught. But the tenth September 11 Memorial piercingly pronounced the expiration of her reprieve. The disease thrived undiscovered for close to a year thanks to an ER physician, surely a misnomer, who did not uphold his Hippocratic oath. But where does this recurring story begin? Beginning and end are equally unpromising; the beginning then, and only for the sake of chronology.
In April 2011, she began to suffer from severe pain in her chest. When the pain did not recede following the usual regimen of over-the-counter drugs, Advil and Aleve in her case, she went to a royally named ER and was seen by a Dr. A. B. (real initials). He ordered a blood test and an X-ray, told her that everything looked normal, and proceeded to send her home. The pain ebbed somewhat in the following days, and life continued its winding course.
She returned to that ER in July, suffering from a rash on her chest, and pain in her right arm. She was given directions on how to treat the rash, and was sent home. Both the rash and the pain subsided in the following days, and life pursued its bipolar way.
She saw her gynecologist, a Dr. N. F., in October, suffering from pain in her chest and back. He ordered a blood test, did not see anything wrong, but upon her insistence that something was wrong, sent her to see a Dr. K. M. who ordered an X-ray, did not see anything wrong, and proceeded to send her home. Dr. K. M. called back a few days later and a few times after that to schedule a visit, but was never clear about the reason(s). Moreover, the following episode occurred in the meantime, and she was unable to see Dr. K. M.
She returned to the same ER later in October, a few days after seeing Dr. K. M., suffering from a rash on her chest and back, was diagnosed as having the Shingles, prescribed several drugs, and sent home.
She returned to that ER in November, suffering from severe pain in her chest and back, and was seen again by Dr. A. B. who ordered a blood test and an X-ray, told her that everything looked normal and that she should seek the services of an orthopedist, and sent her home.
A Dr. M. S. called her from that ER the following evening and asked her to come to see him as soon as possible. When she arrived an hour later, he informed her that something on the X-ray looked abnormal after all and ordered a CT scan, which revealed a tumour in one of her lungs, two tumours on two ribs, and a few tumours on her spine. She was hospitalized and went through a lung biopsy that caused the lung to collapse. The tube that was inserted into her chest, with much suffering, in order to expand the lung did not accomplish its purpose, so a second tube had to be introduced, with much suffering, which had to be moved a few days later, with much suffering, to improve the lung's expansion. She also went through a series of chest X-rays and ten radiation treatments on a single tumour on her spine. The last of these treatments occurred a day after she had been discharged, in December.
A handful of truths were exposed during her 16-day hospitalization:
She had stage IV breast cancer. There is no stage V as Christopher Hitchens aptly said when he was diagnosed with stage IV esophageal cancer. It attacked one of her lungs, two of her ribs, her lymph nodes, and her spine.
Breast cancer had returned after close to ten years. She had had stage I breast cancer in 2001, had gone through a complete one-breast mastectomy, and had been consequently cancer-free while following five years of hormonal therapy. Her annual tests had confirmed year after year that she had been cured.
Dr. A. B. missed the cancer back in April when he did not follow up on the report from the radiologist which clearly stated that there were tumours to be investigated. A Dr. A. G., one of the managing physicians during her hospitalization, seemed to be flabbergasted when, following my question about when had the cancer began its assault, discovered that it should have been under treatment since April.
That ER, and the hospital that relied on its crises, had a lot to answer for after this reckless blunder, which pointed out to the seriously lacking organization, to say the least. It was followed, after all, by the mismanagement of the biopsy aftermath including numerous unnecessary X-rays and miscommunication between the health professionals, hasty radiation treatments to prevent spine cord compression after scare tactics of potential paralysis and incontinence, when a tardy MRI had shown no such compression, and the awful food she could have lived with had it been the only uncorrected problem.
Cancer killed on many levels.
In other words, this eight-month error, botch, gaffe, failure to follow up on a report, would cost her her life, which was insanely unbearable. I was actually screaming at this point. Where you able to hear me?
In an interview with the attorney, D. H., about a delayed diagnosis of breast cancer, D. H. had said: "Undiagnosed and untreated breast cancer is invariably a death sentence. Any period of delay is not good. From the standpoint of a case, it would be incumbent upon the plaintiff to prove that the period of delay was of sufficient length so as to have impacted negatively on either prognosis or treatment. If I am looking at a breast cancer case and there is a delay of six months or more, that is something that I take a very careful look at. I have actually handled cases involving delays of less than that, which involve higher-grade cancers. As a general rule, I would say that six months and beyond would impact significantly on treatment and prognosis."
In a similar interview with the attorney, D. A., MD, Dr. D. A. had said: "To the attorneys representing either the plaintiff or the accused in a case of delayed diagnosis of breast cancer, it often can be established with absolute certainty whether survivability was compromised due to delay, and the probability and the likely extent of damage to survivability can be calculated. For example, if after applying the prognostic characteristics one finds that the long-term prognosis of the patient as diagnosed is 28% chance of long-term survival, one can possibly state with some degree of certainty that if the patient were diagnosed ten months earlier, the chance of survival would have been 41% to 65%."
She was put on a different hormonal therapy by a Dr. J. A., an oncologist at the same hospital. She asked to see him during the third month of this new treatment, suffering from severe shortness of breath and hair loss, but was told to wait until the end of the first three months of treatment and the results of the blood test and bone and CT scans that had been scheduled for the end of that period.
She saw Dr. J. A. in March, learning that while the tumour in her lung had shrunk somewhat, the cancer had spread across her spine, water had accumulated around her heart, and that Nurse N. would schedule an appointment with a Dr. C. S., a cardiologist, and an appointment with the scare-tactic radiation specialist. Dr. J. A. also stated that the hormonal therapy did not work and advised chemotherapy instead. When she refused that life-taking therapy, he prescribed a different hormonal therapy.
I called Nurse N. when no sign of a cardiologist visit had yet been secured by the end of the following day, being told to expect a call from Dr. C. S.' office sometime soon. When her breathing deteriorated, and an appointment with the cardiologist was yet unset up by the following weekday, he called Dr. C. S.' office and learned that they did not receive any referral for her. He called Nurse N. who informed him that a referral had been faxed. He called Dr. C. S.' office and was informed that a referral fax had been just received. An appointment with a Dr. R. B., another cardiologist, was finally set for the following morning, Dr. C. S. being apparently unavailable.
Dr. R. B. ordered an echocardiogram, which revealed a dark lake around her heart, which when removed, 850 cc of it, a few hours later with much suffering, very much suffering, improved her breathing that remained in turn far from optimal because of a similar lake below each of her lungs, lakes whose impact was only considered after she had refused to be discharged.
A Dr. S. Y., a compassionate thoracic surgeon who had intervened to resolve the lung expansion debacle in December, managed what ensued. The first rosier lake was removed, 650 cc of it, three days later, with much suffering, further improving her breathing. The second rosier lake was removed, 350 cc of it, also three days later, with much suffering, bringing her breathing even closer to its past glory. As had been expected, all lakes were polluted with cancerous crustaceans.
Two truths were re-exposed during her eight-day hospitalization:
That hospital was practically as horrific as cancer.
Cancer killed on many more levels.
I managed to find another oncologist for her at another hospital and schedule an appointment a day following her discharge from the horrible hospital. The level of care was much better in terms of the physicians, the other staff, and the hospital as a whole, but the result promised to be eventually the same.
There are errors, botches, gaffes, failures to follow up on a report, which cannot be corrected, remedied, mended, or put right, and which consequently turn into heartbreaks in need of numerous threads of support. However, once in a while, and a long while in many respects, something unexpected comes along, and life seems conceivable again, but in a cruel world, nonetheless.
Near the end of November 2009, only a day before being crowned the Freedom Fighter of the Year at the Cannabis Cup in Amsterdam, good R. S. ― probably the best ― received word that he had been raided again by the Royal Canadian Mounted Police (RCMP). He contacted Constable T. H. at the RCMP Amherst Detachment and asked if he was being charged. There was no straight answer to be had, save that the RCMP wanted to talk to him.
After a serious head injury in 1997, R. S. ended up seeking relief for his medical condition through the use of his hemp oil. When R. S. discovered that this oil, given its high concentration of THC (tetrahydrocannabinol), the principal psychoactive part of the cannabis plant, had also cured his skin cancer and could cure other illnesses as well, he had shared it, free of charge, with as many people as he could, curing and controlling hundreds of people's illnesses. Yet when the story became known, the long leg of the law latched onto the linctus, leaving these people and numerous potential others without their cancer treatment, and R. S. with unconstitutional charges of possessing and trafficking marijuana.
After having openly grown hemp in his backyard and announced it to the public on an open-line talk show, the RCMP had been aware of his activities and even sent him people who needed help. It can thus be surmised that the purpose of the raid was to keep R. S. from returning to Canada.
R. S. would have likely been arrested, charged, and jailed, had he returned home, which would have also entailed that he would no longer have had access to the medication that he required, and that most if not all of us could require sooner or later. While not afraid of their jails, he could not take the chance of surviving without his medicine given that the medical system had already proven time and again that it had nothing for helping his condition, not even close. Returning to Canada would have thus been equivalent to committing suicide, while the news would have simply declared that R. S. had died of cancer, or even natural causes.
The goal was simply to keep R. S. from returning home, and with that they could document a victory. To what end we may ask? Many hemp magazines were informing their readers about this lifesaving oil and teaching them how to make and use it, and if governments were commanding utter denial, it would surely be ephemeral. Thousands of people were finding out the truth day in and day out thanks to valiant activists like R. S., the Internet, and YouTube. The truth could not be stopped.
Attending the Cannabis Cup may have been a great adventure for R. S. who thanked G. S. for making the trip possible. Standing before hundreds of people, and being crowned Freedom Fighter of the Year was surely a great honour, but some honours carry a price. Most of those who had worn the tricorn hat had ended down in jail for revealing the truth. Nevertheless, to have this honour bestowed on him, and thus join individuals like J. H. and E. L., may have given his life more purpose if such a thing was at all possible.
J. H., R. S., and everyone directly or indirectly involved, are convinced that the key to the complete legalization of hemp is in the magnificent medicine that this plant produces. Who is going to stand against the use of hemp once the public is made aware of the fact that properly made hemp oil, not hemp seed oil, can cure or control practically any medical condition?
The tricorn hat and every other hat for that matter have to be tipped to W. W. in the UK, the first hemp magazine to cover R. S.' work, including the release of a special edition in September 2009 that featured several articles by R. S. about hemp oil and other aspects of the hemp movement. Thanks are also in order for the great work done by B. & R. H. C., and by K., a hemp publication in the Czech Republic, which had also done much to spread the truth about hemp in Europe.
R. S. stayed with friends in that continent wannabe, seeking asylum while being saddened to be unable to join his family and loved ones. It turned out to be a blessing in disguise, since seminars about hemp oil were being organized in several countries.
To anyone requiring help in Canada or the USA, or anywhere else for that matter, R. S. provided online instructions at Phoenix Tears on how to produce the oil without too much difficulty.
"We are at the dawn of a new age in medicine and a new day for mankind. Not only can hemp save the world, it can eliminate a great deal of human suffering and can even put an end to starvation. What are we waiting for? Join me and let us put an end to this madness. It can only survive if we continue to sit on our backsides and do nothing. Stand up and be counted and let us give ourselves a chance to heal."
R. S. has been providing people with instructions on how to make hemp oil for close to two decades, and the results have been startling to say the least. Throughout manmade history, hemp has been recognized as the most medicinal plant in the world. This knowledge, nonetheless, has been held captive by the typically corrupt political and religious arenas.
The current restrictions against hemp had been put in place and maintained not because hemp was deemed evil or harmful, but because they safeguarded the ever-increasing power of numerous corporations, such as the pharmaceutical industry, while people suffered and died left and right needlessly. What would have been the reaction of the pharmaceutical industry if we all grew hemp in our homes, backyards, and balconies in order to cure our illnesses? Many large pharmaceutical companies that still exist today had supplied hemp-based medicines in the 19th and early 20th centuries. They knew then what R. S. had recently found out, namely, that hemp oil, if produced properly, was a cure-all that the pharmaceutical industry could not patent for insane profits.
R. S. even contacted the Liberal, the Conservative, and the New Democratic parties in Canada about the grim situation, and provided them with evidence to back up what he was saying and implying. Is it surprising to anyone that no one heeded his words, and that in most cases, he did not receive a reply? He also contacted the RCMP and numerous other organizations and so-called public interest TV shows with little or no response.
Why were all these people avoiding this simple truth about hemp oil? If R. S.' claims were wrong, why was he being given the cold shoulder instead of a thorough investigation of his hemp oil? While much of the evidence for the effectiveness of hemp oil is based on reports from patients and doctors, it is important to realize that negative reports and anecdotes often lead to restrictions on drugs and their potential withdrawal from the market. Such was the case with the reports of birth defects from thalidomide, and heart problems from the combination of fenfluramine and phentermine (fen-phen). Further reports may also lead to new uses for a drug. Rather than treating morning sickness, thalidomide turned out to be an effective drug against leprosy. Anecdotal evidence may end up indicating that a treatment or drug should be altered or discontinued.
Notwithstanding the evidence, and in addition to it, a lot of research has been done with very small samples. Penicillin, for example, was approved with less experience and data ― only six patients ― than is available on the effectiveness of hemp.
Results from hemp cases can be readily replicated by any researcher. The topical application of hemp oil helps to control or cure various skin conditions. It cures malignant melanomas, and more importantly, saves lives. Taken orally, it tends to seek out and destroy cancer cells. You read correctly. It can cure cancer. As with any drug, there are side effects, but most notable with hemp oil are drowsiness, sleepiness, and the occasional mild hallucination. Unlike opiates and their derivatives, hemp oil is not addictive.
If it seems inconceivable that the medical establishment can ignore or even disdain such research, a consideration of its history can reveal many examples of its stubbornness, incompetence, mediocrity, greed, arrogance, and sheer stupidity. The case of Ignas Semmelweis is a perfect example.
In 1847, Semmelweis, a respected Hungarian physician who had been concerned by the high mortality rate of women giving birth in hospitals, instituted a procedure at one hospital whereby doctors washed and disinfected their hands before delivering babies. The mortality rate dropped from a whopping 30% to nearly zero, and seven other hospitals followed suit with similar results. Despite various publications showing that hand washing reduced mortality to below 1%, Semmelweis' observations conflicted with the established scientific and medical opinions of the time, and his ideas were rejected by the medical community. It seems that there were physicians who were offended at the suggestion that they should wash their hands, and Semmelweis could offer no acceptable scientific explanation for his findings. Semmelweis' practice earned widespread acceptance only years after his death when Louis Pasteur confirmed the germ theory and Joseph Lister practiced and operated using hygienic methods with great success. In 1865, Semmelweis was committed to an asylum, where he died, ironically, of septicemia (bloodstream infection) at age 47.
The European medical establishment had ruthlessly blocked Semmelweis' applications for further research funds, vilifying and ostracizing him, and ultimately causing him to lose his prestigious positions in maternity hospitals. In the USA, the newly formed American Medical Association added insult to injury by threatening to revoke the license of any doctor caught washing his hands.
One should not expect physicians working within the system to find any fault with it. Moreover, the risks are still too great. The advice they can offer is controlled by the medical industry that luxuriates thanks to their exorbitant cancer-fighting drugs and treatments. It is an industry that does not look favourably on other cancer treatments and natural supplements, which they cannot patent for high-margin profits. Not too many years from now, and one can either hope or do something about it so that it does not take too many years, the current conventional cancer treatments will be viewed in the same light as the old medical practice of bloodletting.
In a groundbreaking study published in 2012 in the peer-reviewed journal Stem Cells, researchers from the Department of Radiation Oncology at UCLA's Jonsson Comprehensive Cancer Center found that despite killing about half of all tumour cells per treatment, radiation treatments on breast cancer transformed the remaining cancer cells into cancer stem cells, which are vastly more treatment-resistant than normal cancer cells. Furthermore, these radiation-induced stem cells had a more than 30-fold increased ability to form tumours compared with the non-irradiated breast cancer cells. This study is but another blow to the failed and favoured mainstream treatment paradigm of trying to excise, poison, and or burn cancer tumours instead of actually curing cancer. And despite the mounting evidence and common sense against these barbaric methods, surgery, chemotherapy, and radiation, remain the only so-called life-prolonging procedures available on the table, literally, and natural remedies are never considered.
In spite of all the billions of dollars that have been spent on cancer research, the 50-plus-year war on cancer has been a losing one by any scientific and or honest evaluation. About 100 years ago, anywhere from 1 in 50 to perhaps 1 in 100 people could have expected to develop cancer sometime in their lifetime even if the shorter lifespan is taken into account. At present, it is estimated that 1 in every 2 men and 1 in every 3 women will be diagnosed with cancer in their lifetime. While more people around the world are getting cancer and dying from it every year, modern medicine continues to cling to its failed treatments, which more often than not fail to eliminate cancer and help it spread and return more aggressively than before. Remarkably, radiation and chemotherapy, two of the three major cancer treatments, are themselves highly carcinogenic.
One might think that this new study would provide ample reasons to rethink the use of radiation. It seems, however, that the researchers looked at the results as an opportunity to continue and enhance the use of radiation by finding ways to control the cell differentiation. What they keep failing to note is that there are natural alternatives that have already been found to prevent and treat the development of cancer. Researchers also dismiss the mounting evidence that points out to the treatment and boosting of the immune system as the natural first line of defence, and best way to treat and prevent cancer.
Nature offers the safest and most effective way to enhance the immune system and fight cancer. It is also the least expensive method by far, and there likely lies some of the truth. No one can patent Nature (there are those who are trying to) and amass profits in any way similar to those that can be hoarded with prescription drugs and prescribed treatments.
My love survived her stage IV breast cancer thanks to R. S.' hemp oil, which we were lucky to get locally from H. H., a good woman who cured her father with the oil, and decided to take a chance, another one at least, and make the illegal substance for my wife. How do you thank someone for saving your life? H. H. became part of the family and much more, and together they set out to save the world.
Near the end of 2013, her health began to worsen. While the hemp oil had surely prolonged her life, other, previous, concurrent, cancer-related problems were not getting better, including recurring infections, severe nausea, gasping for air, and the inability to speak because of the latter. She was unable to swallow her hemp oil any longer (now it is even available in suppositories), which afforded her cancer the opportunity and spirit to attack further, and eventually consume her to death before mid-2014.
grief
Medical writer who prefers to read and write fiction and some nonfiction, though the latter may appear at times as the former. anthi-and-m.com
Receive stories by Patrick M. Ohana in

your feed