Supported By Lull
5 Amazing Ways a Mattress Can Improve Your Life
Are you looking for the holy grail of mattresses? Mattress support is indispensable. It can improve your life in so many ways and give you immense energy to chase those dreams!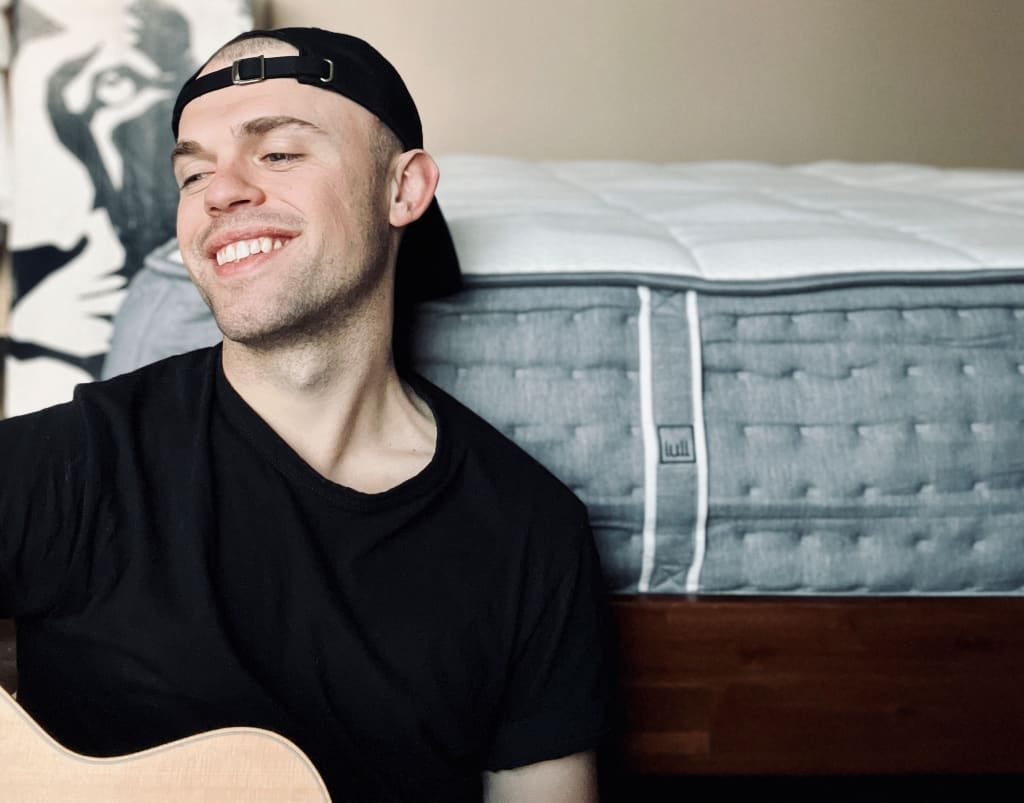 There's no doubt about it—sleep is so important in order to properly face the day ahead, but only after a restful night. Yet most people continue sleeping on mattresses that leave them exhausted, stuffy-nosed, and sore because their bed doesn't have the support they need. That was me for a long time, until I came to my senses and it completely changed me entirely.
When it comes to creating any kind of art, a quality mattress is a priority. I wouldn't be able to make music for y'all without a good night's rest, which is why I know the Lull Luxe Hybrid Mattress could change your life just like it did mine. Before hearing about Lull, I was waking up multiple times a night. I couldn't get comfortable, I was running to the bathroom to clear my nose, and it had a lasting impact long after I woke up and even impacted me in the studio, at my shows, and even affected my personality over time.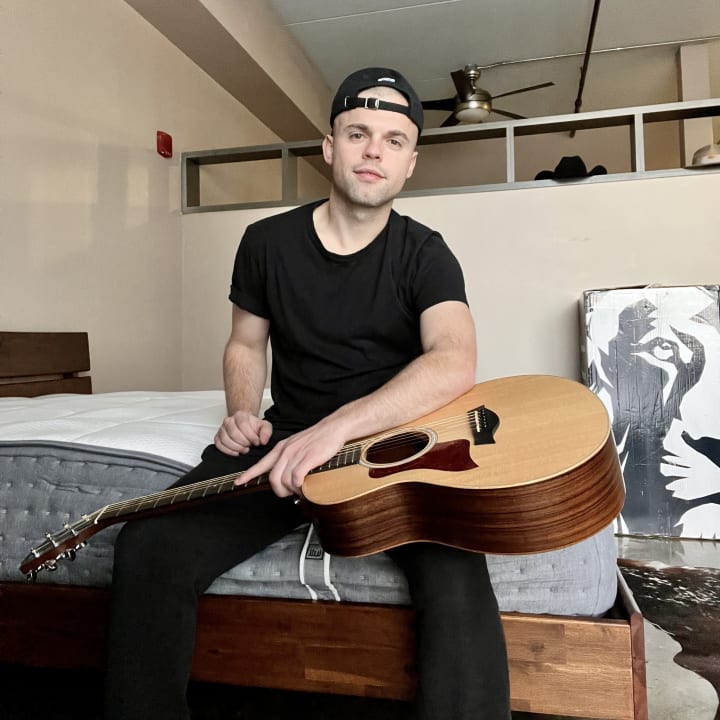 I ultimately make music for all of you guys, so anything that impedes that makes life feel less fulfilling. Getting a Lull Luxe Mattress was seriously a 'Full body" reboot. You might be wondering, so how can a new mattress improve YOUR life?
Beat Your Allergies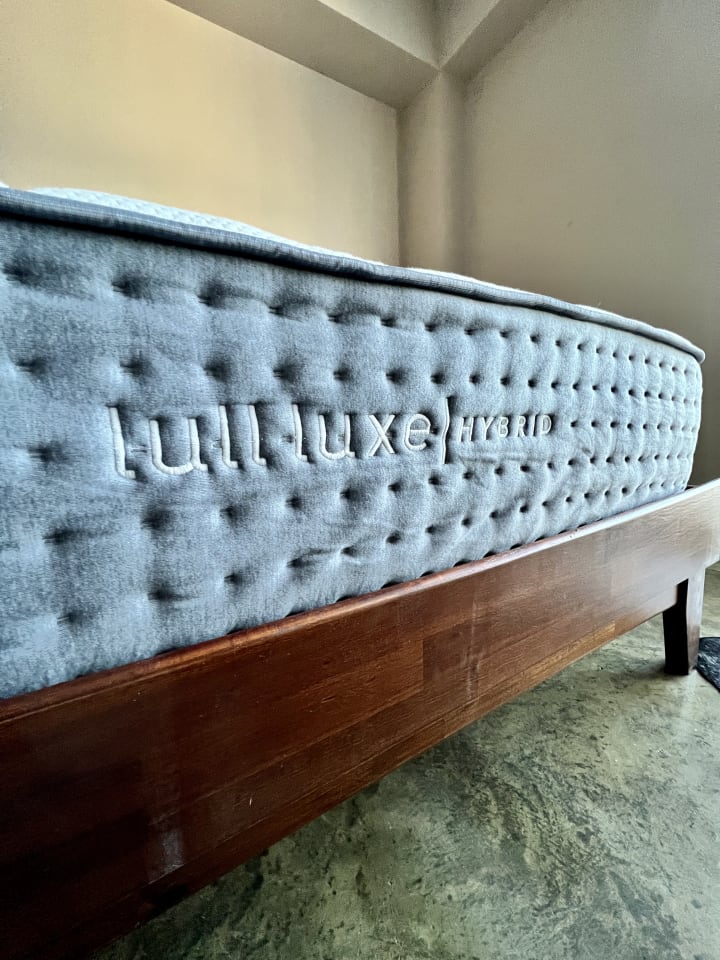 Before trying a new mattress, I'd always wake up with a stuffy nose and a pounding headache from seasonal allergies and dust mites. Nashville has the worst allergies in the entire country so you can only imagine...It's easy to brush off allergies with medication and a morning coffee; but I realized that I don't need to impact my vocal health with the risk of sounding nasally and singing through the tightness and pain.
The Lull Luxe Hybrid Mattress has been life and career-changing. In fact, I looked it up and up to 40 percent of Americans suffer from allergies, and it's likely to mess up your sleep. Lull's top cover is hypo-allergenic, so instead of trapping dust and allergens, the cover blocks them from even entering. It's also super easy to remove, so you can wash it and feel refreshed week-after-week. Piece of cake!
Easy to Zip-Off the Cover
I often wake up with watery eyes and roll out of bed to get tissues in order to fall back to sleep. Without adequate rest, I find it tough to concentrate the following day. Not only is the cover hypoallergenic, it's also waterproof! So if you have a pet that likes to cuddle up with you and occasionally has an accident, you can just zip off the mess (and their fur) and it'll be like new after washing.
Say Goodbye to Back Pain
When I sleep on a mattress that is too firm or too soft for my body, I toss and turn so much throughout the night. If my body is always tense and unable to adjust, that just leads to a considerable amount of back pain the next day and makes it tough for me to recover, even at a young age.
Whether you're a side, back, or stomach sleeper, you want your body to feel at ease. A medium-firm mattress, like The Lull Luxe Hybrid, is the best-bet for a good night's rest. Your spine needs to be in alignment, with all extremities supported, while you sleep. If you're feeling constant back pain from sleeping, your mattress could either be to blame or it could be extending recovery time.
Don't Dismiss Neck Aches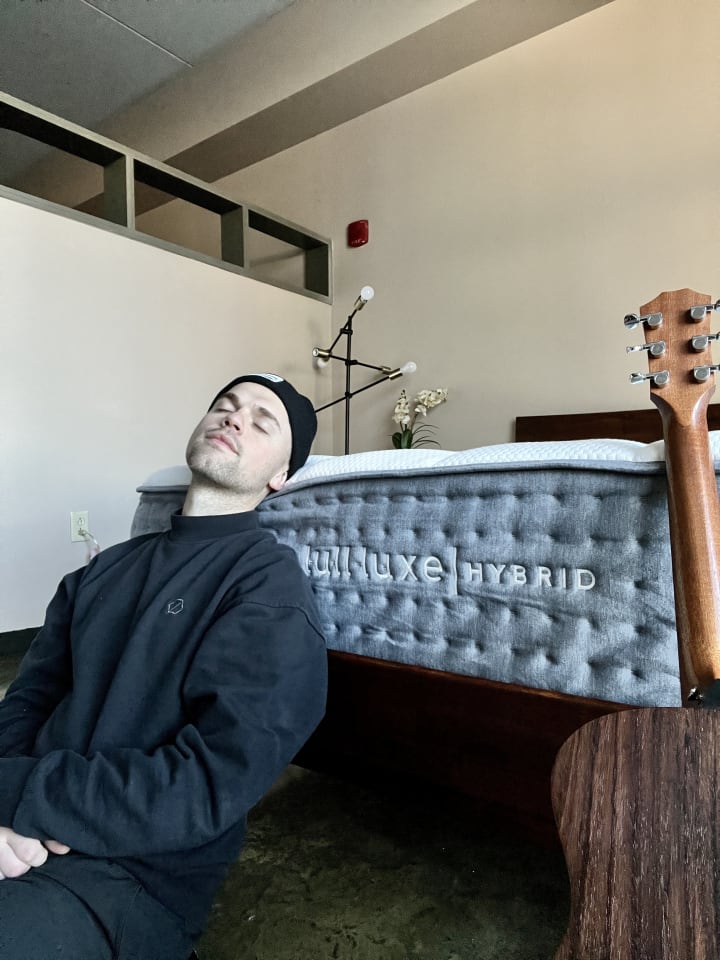 Nobody's likes starting off their day with unmanageable neck pain. Just like with your back and body, having discomfort after hours of sleep can put a damper on your entire day. Anyone with a neck ache can tell you that it's difficult to concentrate when your neck is tense or sore or when you can't rotate it, especially as a vocalist. When I'm playing guitar, singing, and performing in-general, my body and vocal health need to be in tip-top shape. A neck ache is enough to throw me off for days, if not weeks, and that's just not fair to myself or my fans at my shows.
Having a good mattress with precision-coils to evenly distribute your weight will allow your neck to be perfectly suspended as you sleep. No more rolling around and readjusting your body weight to find a good spot on the mattress. Your mattress will be perfectly supported in every spot so that you feel weightless and cool as you fall into a new night's slumber.
Don't Put Up With Sweaty Sleep
I don't know about you, but I think waking up sweaty is so uncomfortable. If you were having trouble sleeping before, being damp and in discomfort through the middle of the night is bound to make matters worse. During autumn and winter, when the heat is at full blast, or even in summer when you're trying to conserve energy at night, it's the worst feeling...
Get a mattress that has a cooling comfort layer like Lull's Luxe so that your body stays cool while you rest or even just relaxing and watching TV, playing video games, etc. The gel beads will trap and move heat away from your body, so that you wake up dry, refreshed, and ready for a productive day. Side note: Cuddling is easier with a cooling mattress layer too.
Get Into Bed More Easily
I'll admit that I'm not having a difficult time getting into bed yet; but I can't help but empathize with my older and/or disabled viewers, who have a lot more physical ailments to consider at bedtime. I strongly believe that getting in and out of bed should be easy for everyone.
You shouldn't be sliding on and off the bed and unable to sit on the edge while you get your footing in the morning. The Lull Luxe Hybrid Mattress comes complete with a firm foam border so you can set your bottom on the edge without any hassle or slippage. Don't let your mattress get the better of you. You deserve to get good sleep, and have an easy time doing it, too!
Be Cool in a New Bed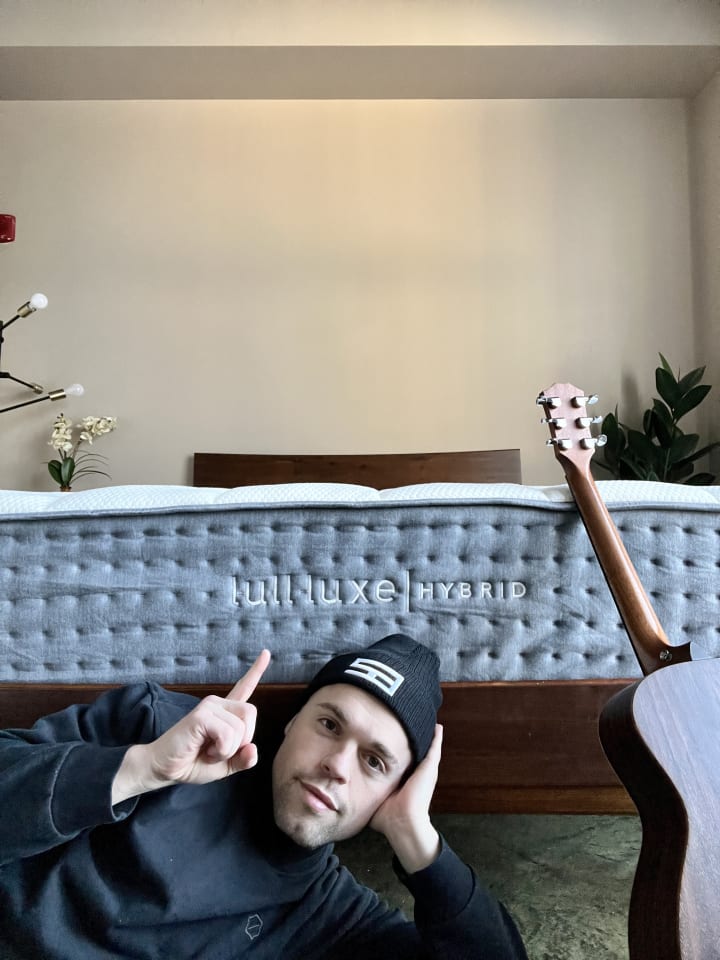 I love hanging out with y'all everyday, through my music and my socials, like TikTok and Instagram. I wouldn't be able to do any of that without getting enough rest and I need to be feeling great when the time comes to write or record something new.
Lack of sleep is something you should be concerned about and should be working on. Make it a priority! Invest in your sleep with The Lull Luxe Hybrid Mattress and change the way you think about bedtime. It's risk-free. You can try out the bed for a year and return it any time. Don't wake up on the wrong side of the bed, wake up on a Lull Luxe Hybrid!