What to Do Before Moving Day
See the critical tasks you need to accomplish before moving day arrives in this handy checklist.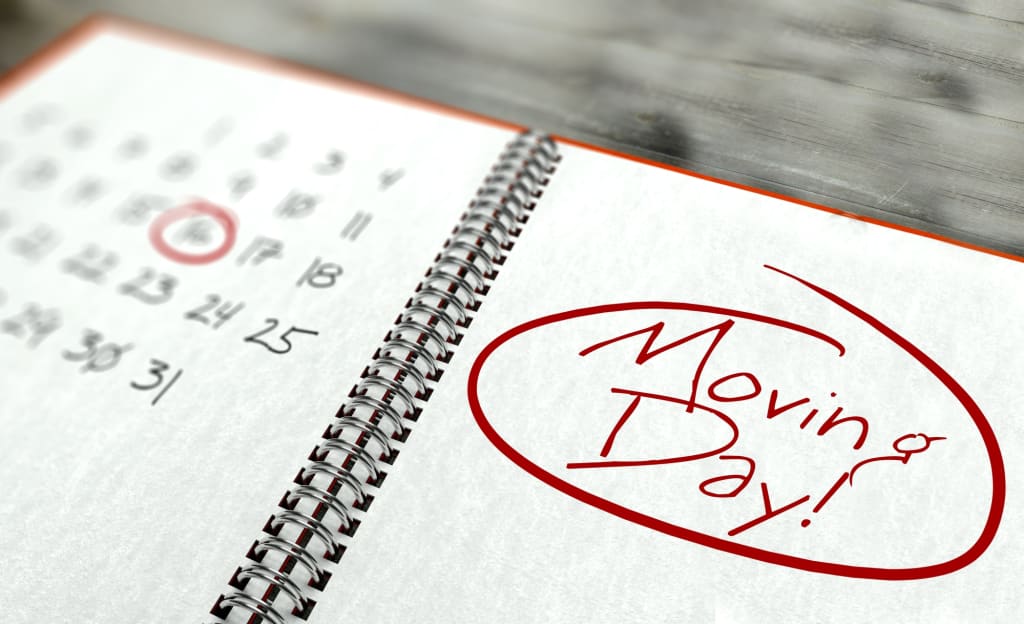 Critical Things You Should Do Before a Move
Are you going to be moving soon? Moving from home to home is never an easy experience, with lots of things to remember and much that can go wrong. But if you know what to do before moving, you can reduce the chances of problems. Our moving checklist should help ensure you avoid potential moving stresses.
Let's take a detailed look at the things you need to do before moving.
Changing Your Address With The Post Office
One of the most vital things to do before moving is to change your address with the post office. So that your mail doesn't go missing, you need to tell the post office that you are going to have a new address.
You can do this by visiting a post office store or online. The post office will forward your mail to your new address from the start date you provide to them. Doing an address change with USPS should be one of your top priorities. Having your mail forwarded will ensure that you don't miss any important bills, notices from the IRS, or other vital documents.
Put changing your address with the post office and having your mail forwarded at the top of your to do list.
Find Your Moving Boxes
Before you can even start the laborious process of beginning to move, you're going to need to gather moving boxes. Without moving boxes it will be awfully hard to pack. You can use a mixture of cardboard boxes or plastic bins to keep your items safe during the move.
Cardboard boxes can frequently be picked up for free if you need to save some money on your moving expenses. You can check your local recycling center or grocery stores for possible free boxes. You can also see this excellent resource at Point2 News that provides places to get free moving boxes.
There are plenty of places that will sell you cardboard boxes online as well to make sure you get the right boxes you need for your move.
Sort Your Stuff
It is very easy to accumulate lots of stuff you don't really need anymore. The longer you have been in your present home, the more likely it is you'll have things you don't use any longer. To reduce your moving expenses have a clear-out.
The fewer items you have to move, the cheaper your move will be, and you could even have a yard sale to raise some funds. You could also donate items to charity stores that could be tax-deductible. Donating to charity is an excellent way to make your home look great while at the same time helping someone who is truly in need of assistance.
Get a Storage Unit
Getting a storage unit can be very useful even for simpler moves. It allows you to declutter, making your home look more spacious during showings as well as making the job of moving easier. If you are moving to a smaller home, you can put some of your things into storage if you don't have the room.
If you work odd hours or no you will need access your things when it is more convenient for you, it will be smart to consider a storage company that offers 24-hour service. Some of your items may also need a climate-controlled environment so make sure you take that into consideration as well.
Consider a POD For Convenience
Another option besides looking for a storage facility that is open 24-hours is choosing to move with PODS. Going with a Pod allows for true convenience as you will be able to access all of your stuff right from the comfort of your own property.
PODS can be a bit more expensive than renting from a storage facility. You can see some useful information on PODS prices in the resource at Realty Biz News. There is an excellent breakdown of what you can expect to pay renting from PODS.
Packing Materials
To make sure your possessions are kept secure in their boxes, purchasing some packing materials can help. You will need tape for cardboard moving boxes and things like bubble wrap before you pack. Make sure you don't forget all the incidentals that are required for moving, as you'll be scrambling at the last minute to find them all.
Renting Your Moving Truck
You need to make sure you reserve your moving truck or movers in plenty of time before moving day. When you have decided on truck rental or professional movers, you need to find the right company for you. Get quotes from 3 or more companies, so that you really understand what is available and what is a good deal.
Moving expenses can add up quickly, especially when you are doing a long-distance move. Having a rough idea of your moving costs ahead of time is prudent so there are no significant surprises.
Get Packing
When thinking about what to do before moving, packing is something you don't want to leave to the last minute. You can start to pack things you rarely need, even before you know your moving day. You can break up the task over the weeks running up to the big day so that it isn't so stressful.
It is also a good idea to try to use up any food you have in the back of your pantry or fridge. This will leave you with less of a problem on moving day with food items that need to be kept in a cool box.
Dealing With Utilities
Another critical things to do before moving is to get your utilities square away in both the home you are leaving and the one you're moving to. You need to contact your utility providers once you know your move in date.
Once your moving date is set in stone, you can then schedule the shut-off date for these services, and arrange for them to be set up at your new home.
Use this opportunity to find a better utility provider that offers you more competitive prices. If energy services are deregulated in your state, there will be many companies to choose from, and you should get a cheaper deal.
Don't Forget to Take Time Off
You will need a day or longer for your move, and if you would normally be working on those days, you will need to get time off. Make sure you give yourself enough time so that you aren't stressed and rushing. Moving is hard work and you are bound to be tired and stressed. Getting a day or two off will help to recharge your batteries.
Creating a Moving Day Kit
There are some things you shouldn't pack away in boxes.Without a doubt, you will be swearing at yourself if you make this moving mistake. You will need some things on the day of the move and shortly after you have moved into your new home.
Create a moving day kit, a box, or a bag that you keep with you during the move. This could contain things like medical supplies, toilet paper, a change of clothes, and important documents that you might need.
Hopefully, if you follow our moving checklist, your move will be less stressful. If you start early, you won't be rushed and will be less likely to miss important stages in the moving process. There are many things to do before a move but as long as you plan in advance, you'll be just fine.
house
One of the top RE/MAX Real Estate Agents in New England. A passionate writer who's work has been featured in many prestigious real estate publications including The National Association of Realtors, RISMedia, Inman News, and Credit Sesame.