Types of Moving Boxes Reviewed
Will you be buying or selling a home in the near future and have the need for moving boxes? If so, you love this helpful review of all the options.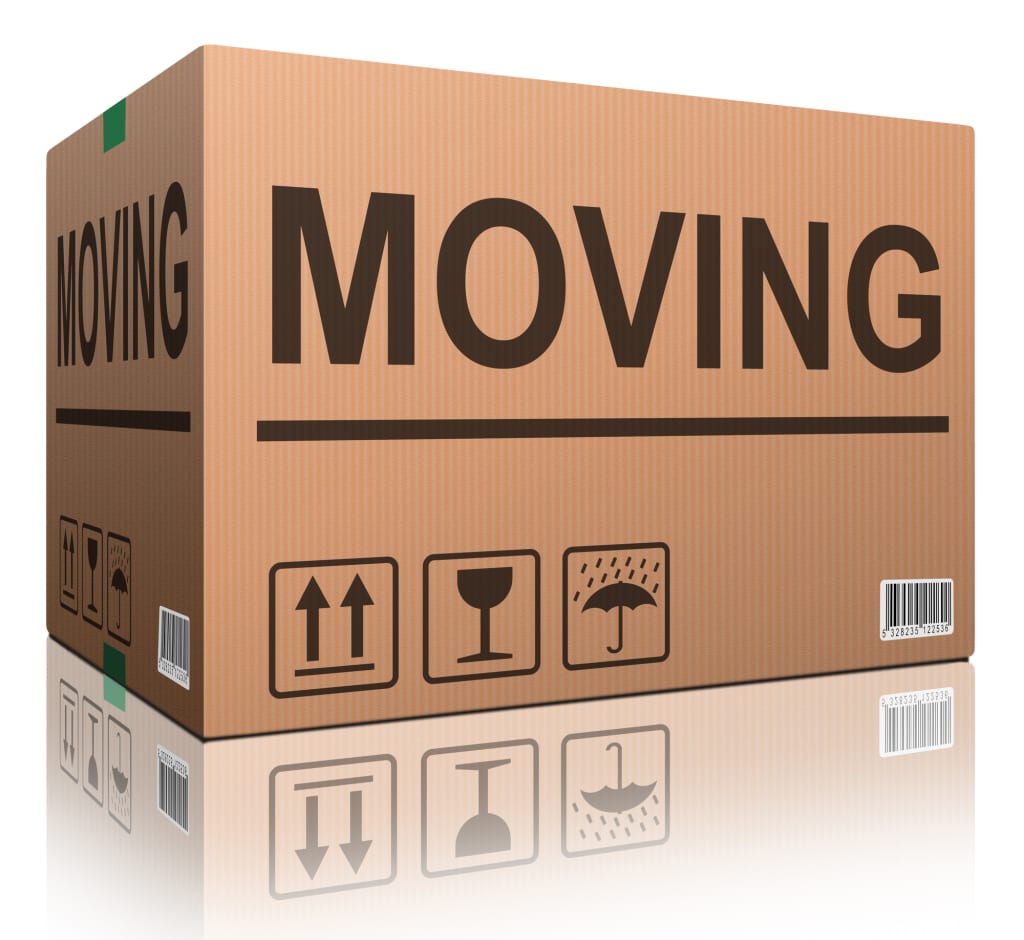 Do You Know All of Your Options When it Comes to Moving Boxes?
What to Know About Moving Boxes
Are you trying to figure out what kind of moving boxes you need? There is a lot to worry about when moving to a new home. One of these concerns is your possessions being damaged in the move. Though, if you have the right packing materials and moving boxes, the chances of this happening should be reduced.
If you have bought and sold a home before, you are probably all too familiar with the task of finding moving boxes. There are, of course, many options to get moving boxes, both free and paid. Maximum Real Estate Exposure has an outstanding resource for locating them worth reviewing.
What you may not be familiar with is all of the types of moving boxes available to keep your fragile items safe during transportation. Let's review your options when it comes to moving boxes.
Small Boxes
For any move, small boxes are going to come in very handy. They can store around 1.5 cubic feet of things like books, electronics, and general household items.
This size box has the advantage of being easier to load in the truck and carry. They should also provide more protection to your items since you aren't going to have lots of room left in the box for things to move around.
Medium Boxes
The medium size is the most popular of all moving boxes. At around three cubic feet, these boxes serve many purposes. You can use them for a whole range of packing uses, and they remain quite easy to carry and fit in the moving truck. These are the type of boxes you'll find quite often in a rental storage unit.
Large Boxes
The larger boxes can take around 4.5 cubic feet of your items. While it might only seem that you'll need a few of this size box for a small apartment, there could be some downsides.
You can't fill a box of this size with heavy items. If you do, you won't be able to easily carry the box, and there will be a risk of the bottom falling out.
Dish and Glassware Boxes
You will want to make sure your most fragile plates and wine glasses don't get smashed during the move. These boxes come with cell dividers to make sure the items don't knock against each other. The boxes are generally smaller and may include foam pouches or sheets to keep things safe.
TV Moving Boxes
If you don't still have the original box for your TV, and why would you, a special box, should prevent the screen from being cracked in the move. The larger the TV panel, the more you will have spent, and the more at risk it could be during the move. These boxes typically suit TVs up to 70 inches and include foam corner pieces to make sure the panel doesn't move around.
Picture Boxes
If you have pictures or mirrors, you'll want a box that is designed to protect them. These boxes will have extra protection for the corners to hold the frame in place. They are often available as telescope boxes, or they can be joined with another so that larger pictures can be protected. Having picture boxes should be the staple of any move.
Wardrobe Boxes
An easy solution to pack your clothes, wardrobe boxes come in a few different sizes with a hanger bar. Lift your clothes straight out of your wardrobe and onto the metal bar in the box. A wardrobe box makes moving your clothes far more easy.
Lamp Boxes
Lamps are often somewhat delicate items and, therefore, more care has to be taken. Specialist lamp boxes are taller and narrower than other types of moving boxes. Though you will have to make sure your lamp will fit in the available sizes, to ensure it has adequate protection.
Mattress Boxes
Though your mattress might not seem like something which needs protection during a move, it can get damaged in the process. A mattress bag will stop it from getting dirty, but a box goes further to make sure it is kept in perfect condition. If you are a fanatic about making sure your mattress is moved in perfect condition, a mattress box is not a bad idea.
Document Boxes
If you have a lot of paperwork to move, a document box is a safer way to transport or store your files. These boxes are stronger to allow them to be filled with paper and have hand holes for easy carrying. They are strong enough so that you can stack them and could remain useful even after you've unpacked them. One of the best moving tips is to make sure you know precisely where these boxes are at all times, as they more than likely will contain vital information.
Wooden Crates
If you are moving larger items or expensive antiques, a wooden crate will provide more protection. They are constructed from sturdy plywood and have steel clips to hold them together.
Insulated Containers
If you have chilled or frozen food to pack, foam insulated containers can be an excellent addition to a cooler. You put them in a cardboard box and seal the foam lid to make sure the items stay cold for as long as possible. Remember to label this box so that you can unload it sooner.
Plastic Containers
Clear plastic containers can have a wide variety of uses during the move. Since you can see what's in them, they are ideal for storing smaller items that might otherwise be difficult to find when you need them. They will also be useful to store items after the move is done.
Final Thoughts on Types of Moving Boxes
As you can see, there are tons of options when it comes to moving boxes. Hopefully, you have enjoyed this information, and it will come in handy for your move.
Moving becomes a lot less stressful when you are well prepared and don't make mistakes. Doing things willy nilly when moving can create a real nightmare that could have been avoided.
One thing you may not have thought about is how to dispose of your moving boxes. The resource at Realty Times provides some excellent advice on how to get rid of your unwanted boxes. Moving will be far less difficult when you have an organized plan in place.
Moving boxes isn't always something people put a lot of thought into. You are now armed with the best tips for picking the right moving boxes based on your needs. Best of luck!
Other Exceptional Vocal Media Real Estate Resources
Read more trustworthy advice in these previously published articles at Vocal Media.
How to buy a home - get some great tips for buying your first house. The first-time home buying advice found in the article will put you on the right track to a successful purchase.
When is your deposit due - do you know when you need to have your money available when buying a home? Find out in this insightful article at Vocal.
About the Creator
One of the top RE/MAX Real Estate Agents in New England. A passionate writer who's work has been featured in many prestigious real estate publications including The National Association of Realtors, RISMedia, Inman News, and Credit Sesame.
Reader insights
Be the first to share your insights about this piece.
Add your insights